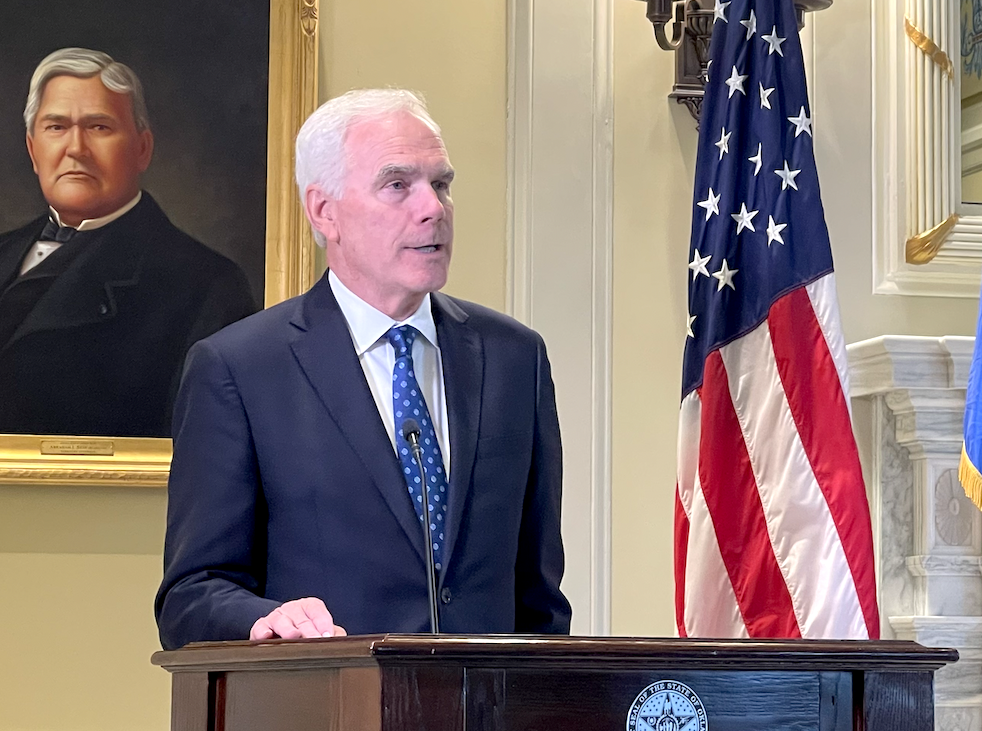 Law & Principles
Ray Carter | November 5, 2021
O'Connor files challenge to Biden vaccine mandate
Ray Carter
In a swift rebuke to the Biden administration's official unveiling of its COVID-19 vaccine mandate, Oklahoma Attorney General John O'Connor announced he is filing a lawsuit to challenge it in the U.S. District Court for the Western District of Oklahoma.
"The vaccine mandate on covered contractors is patently unfair, clearly devoid of common sense, and manifestly unlawful," the Oklahoma lawsuit stated. "It is also dangerously Un-American."
O'Connor called the Biden vaccine mandate a "clear abuse of power" and said President Joe Biden "does not have the authority to make healthcare decisions for Oklahomans."
"It is sinister that Biden is threatening Oklahomans with the loss of their jobs if they do not surrender their personal rights and freedoms to the federal government," O'Connor said. "The president is using private employers to do his dirty work."
O'Connor's announcement comes after the federal Occupational Safety and Health Administration and the Centers for Medicare & Medicaid Services released the vaccination policy, which applies to certain businesses with 100 or more employees and will take full effect by Jan. 4. A Biden administration official said the administration will impose a fine of $13,653 per violation on businesses that do not force employees to be vaccinated for COVID.
O'Connor's lawsuit also noted that the new federal regulations require all unvaccinated employees to wear masks starting Dec. 5.
The lawsuit stated that federal procurement laws "do not give the Executive any authority to issue the vaccine mandate" and that the mandate violates existing federal law.
The lawsuit also stated that the vaccine mandate will "lead to a mass exodus" of employees at many businesses. O'Connor said that exodus could have significant ripple effects.
"How can they pay their mortgages and car payments? Then, months from now Biden and the Democratic Congress will dole out trillions of dollars to support the people Biden drove out of the workforce," O'Connor said. "Who is going to pay for this?"
The Oklahoma lawsuit said state governments may have the authority to impose mandates, but not the federal government.
"Indeed, it is well-settled that the power to impose vaccine mandates, if any such power exists at all, is a component of a State's police powers—quite separate and apart from matters of federal control," the lawsuit stated (emphasis in original).
The state's lawsuit also argued that the mandate violates citizens' constitutional rights as upheld in several prior U.S. Supreme Court rulings.
"By orchestrating the mandate unilaterally, the President has arrogated to himself powers belonging to Congress and the States, and then exercised those powers contrary to the religious conscience, privacy rights, bodily integrity, and individual autonomy and dignity of covered contractors and their employees," the Oklahoma lawsuit stated. "In so doing, the President has violated the Constitution, trampled on the sovereign rights and dignity of States, and acted without any authorization in, and indeed by disobeying, federal law."
The Oklahoma Attorney General's office has acquired outside counsel to assist with the lawsuit.

House Speaker Charles McCall, R-Atoka, praised O'Connor's action.
"Attorney General John O'Connor is properly exercising the authority and funding the Legislature provided for aggressive defense against overreach from President Biden's administration," McCall said. "A lot of Oklahomans and businesses are thankful their state is standing up for their rights in court. Oklahoma will defend our citizenry's freedom and rights as a state."
One day after announcing he was challenging the Biden administration's vaccine mandate for private companies that have federal contracts, O'Connor announced he has partnered with six other attorneys general to also challenge the Biden Administration's vaccine mandate for private sector employees.
In their petition, the coalition challenges the legality of the Biden Administration's emergency temporary standard and asked the U.S. Court of Appeals for the Sixth Circuit to review the validity of the mandate, arguing that the Occupational Safety and Health Administration lacks statutory and constitutional authority to issue it.
The coalition argued that the power to issue emergency temporary standards was delegated to OSHA by Congress for the express purpose of protecting employees from grave dangers posed by exposure to substances or physically harmful toxins encountered at work.
However, they said that authority does not extend to risks that are equally prevalent at work and in society at large. For example, the attorneys general noted that OSHA refused to issue a nationwide emergency temporary standard for COVID-19 because "COVID-19 is a community-wide hazard that is not unique to the workplace."
The attorneys general petition asked the court to halt Biden's vaccine mandate until the court rules on the legitimacy of the rule.
Those involved in that effort include O'Connor and the attorneys general of Idaho, Kansas, Kentucky, Ohio, Tennessee, and West Virginia.
"In Oklahoma, President Biden will not determine how an individual makes healthcare decisions for themselves and their families," O'Connor said. "The Biden Administration continuously uses federal overreach to strip away Americans' constitutional rights and I will continue to defend the rule of law against this absurd abuse of power."
Gov. Kevin Stitt said the lawsuits fulfill a promise made to Oklahoma workers.
"We've asked the courts to immediately intervene and stop President Biden from demanding that American citizens comply with the federal government's order to get a vaccine to keep their jobs," Stitt said. "Forcing people out of work while businesses across the country are already struggling to find enough employees and our supply chain is experiencing historic disruptions proves that President Biden is totally out of touch with reality.
"I will keep fighting to protect Oklahomans' individual freedoms," Stitt said, "and this mandate will not stand."
NOTE: This story has been updated since publication.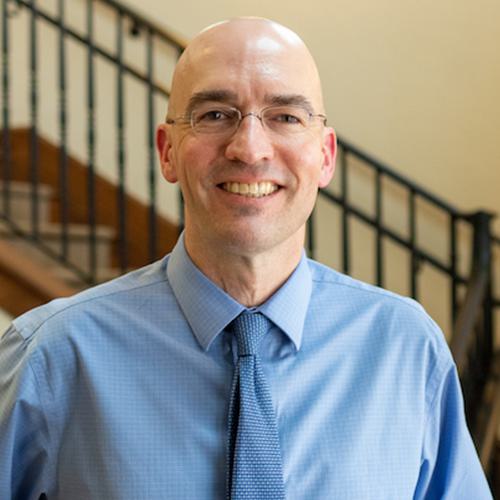 Ray Carter
Director, Center for Independent Journalism
Ray Carter is the director of OCPA's Center for Independent Journalism. He has two decades of experience in journalism and communications. He previously served as senior Capitol reporter for The Journal Record, media director for the Oklahoma House of Representatives, and chief editorial writer at The Oklahoman. As a reporter for The Journal Record, Carter received 12 Carl Rogan Awards in four years—including awards for investigative reporting, general news reporting, feature writing, spot news reporting, business reporting, and sports reporting. While at The Oklahoman, he was the recipient of several awards, including first place in the editorial writing category of the Associated Press/Oklahoma News Executives Carl Rogan Memorial News Excellence Competition for an editorial on the history of racism in the Oklahoma legislature.