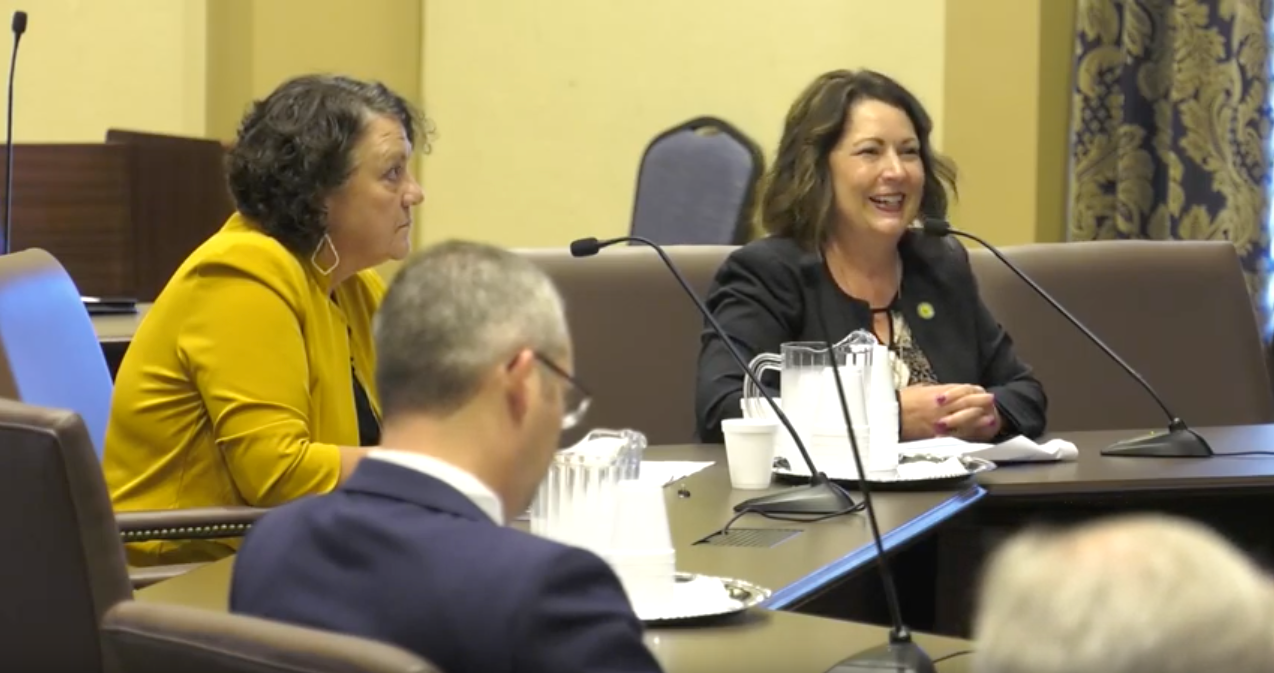 Health Care
Ray Carter | September 26, 2019
Officials confirm: Many uninsured already receive care through Indian Health Service
Ray Carter
After weeks of speculation, officials confirmed that one-in-10 uninsured Oklahomans today can access free health care treatment through the Indian Health Service system and various tribal facilities.

Melanie Fourkiller, senior policy analyst with the Office of Self-Government at the Choctaw Nation of Oklahoma, told members of the bicameral Healthcare Working Group that the Indian Health Service has 12 area offices, including one in Oklahoma City. Fourkiller said the Oklahoma City office has the largest number of active users among those 12 offices "by far."
"Oklahoma has over 376,000 active patients, and that is over 130,000 more than the next area-office size," Fourkiller said. "So we are by far the largest area office."
While the Oklahoma system serves a handful of tribes in Kansas and Texas, she said most of the 376,000 patients are Oklahomans.
The Indian Health Service system includes eight hospitals, all in rural areas, and "many, many outpatient facilities," Fourkiller said.
The facilities are within easy reach of most Oklahomans living in eastern Oklahoma.
"Pretty much, you can go within a 30-minute, 40-minute driving radius of an outpatient facility on the eastern side of the state," Fourkiller said. "Once you get west of Oklahoma City and north, that distance becomes much, much farther."
She said Indian Health hospitals are comparable to community hospitals in other rural communities.
Of the 376,000 active patients in Oklahoma, an estimated 320,000 live in the "east and southeast portions of the state," Fourkiller said.
Based on 2017 data, Fourkiller said there are about 533,000 American Indians in Oklahoma, representing about 14.2 percent of the state population. Fourkiller's presentation included a slide saying 1.3 million Oklahomans lacked insurance in 2017, and about 10 percent of that total were American Indian.
While primary medical care is readily available, when patients at an Indian Health facility require specialty treatment, the Indian Health Service must often pay to treat those patients at other hospitals, said Melissa Gower, senior advisor and policy analyst in the Chickasaw Nation Division of Health. She said that has included paying for treatment at facilities like Integris, Saint Francis, Mercy, and more.
"We purchase a lot of services from the private sector," Gower said.
Overall, she said the Indian Health System spends almost $121 million annually at private hospitals.
However, because the system is funded in part through a federal appropriation and demand for treatment exceeds available dollars, Gower said the Indian Health Service effectively rations care. Those with medical problems that threaten life or limb typically have their treatment covered, but individuals with serious illnesses or conditions that have not reached a life-threatening level are often forced to wait. The system does not typically pay for diagnostic procedures like MRIs or experimental procedures like proton cancer treatment.
Because the Indian Health system does not guarantee coverage for specific services, it is not considered equivalent to having insurance by government statisticians, officials said.
Gower noted other groups who can currently access care are also counted as uninsured and said tribal members who access Indian Health Service facilities should be treated the same.
"There are a lot of non-Indian people that have some access to primary care through community health centers, FQHCs (Federally Qualified Health Centers), OU, free clinics, university-sponsored, other free clinics," Gower said. "I mean, there's a lot of access, primary-care access to care. And should those people be counted in the uninsured? Absolutely."
However, Gower acknowledged that many tribal members do view the Indian Health Service as a substitute for insurance, saying she had "I don't know how many hundreds of people" ask her through the years, "In this facility, why do I need health insurance?"
She said tribal officials encourage their citizens to obtain coverage, and tribal officials work to help patients sign up for coverage whenever possible.
Gower said many tribal members prefer to use the Indian Health system for a host of reasons, including convenience and familiarity.
"I was born there. I know the people that work there. It's in my community," Gower said. "I mean, I still go there and I have health insurance. I have resources, but I use the system because that's what I'm used to using."
Under the Federal Medical Assistance Percentage (FMAP) formula used to determine the federal share of Medicaid spending in each state, the federal government typically covers between 50 percent and 76 percent of the costs, with the state paying the rest. For the population of able-bodied adults that would be added to the program under the expansion allowed by the federal Affordable Care Act, the federal government pays 90 percent of costs.
But under a law in place since 1976, the federal government covers 100 percent of the cost of American Indian patients on Medicaid who are treated at an Indian Health facility or referred elsewhere by Indian Health Services.
Fourkiller said more than 133,000 people on Oklahoma's Medicaid program today are American Indians, and those treated through Indian Health Services facilities are fully covered by the federal government. She said Medicaid payments account for 13 percent of third-party payments into Indian Health facilities today.
Had those individuals been treated elsewhere, Oklahoma government would have been required to provide a state match that totaled $88 million under traditional Medicaid.
Fourkiller said an estimated 44,000 American Indians would be added to Medicaid if it were expanded to include able-bodied adults with incomes up to 138 percent of the federal poverty level.
If all those 44,000 individuals were to access care through the Indian Health Service, there would be no additional cost to state government from that portion of the expansion. However, getting those individuals to use the Indian Health Service, particularly those who live outside rural eastern Oklahoma, could be challenging.
"It's not by who you are as an individual," Gower said. "It's by the facility. So it's only captured if you receive a service in an Indian healthcare facility or through an Indian healthcare facility."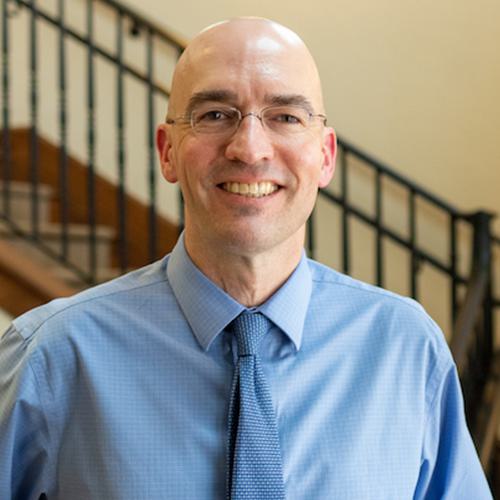 Ray Carter
Director, Center for Independent Journalism
Ray Carter is the director of OCPA's Center for Independent Journalism. He has two decades of experience in journalism and communications. He previously served as senior Capitol reporter for The Journal Record, media director for the Oklahoma House of Representatives, and chief editorial writer at The Oklahoman. As a reporter for The Journal Record, Carter received 12 Carl Rogan Awards in four years—including awards for investigative reporting, general news reporting, feature writing, spot news reporting, business reporting, and sports reporting. While at The Oklahoman, he was the recipient of several awards, including first place in the editorial writing category of the Associated Press/Oklahoma News Executives Carl Rogan Memorial News Excellence Competition for an editorial on the history of racism in the Oklahoma legislature.