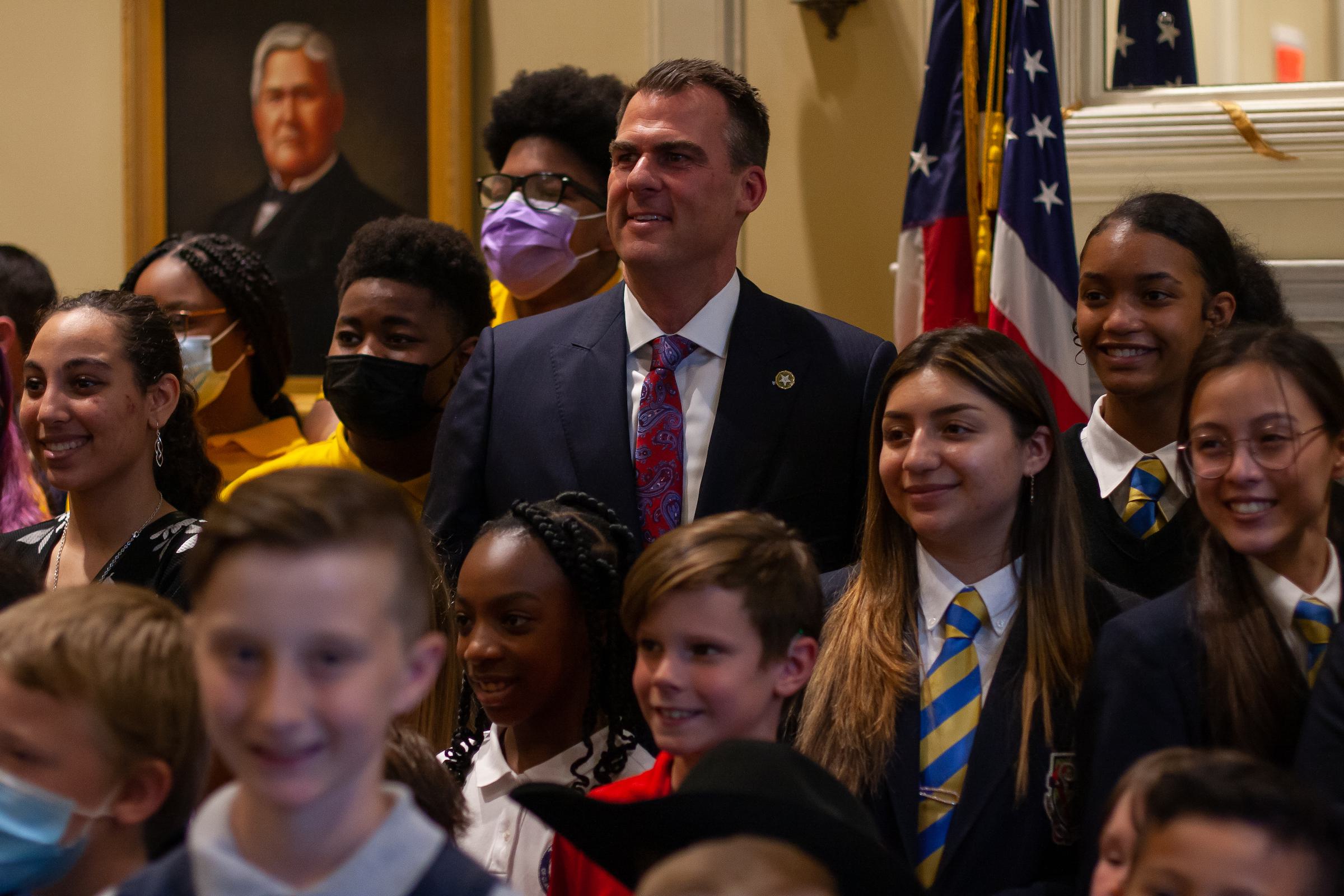 Education , Culture & the Family
Ray Carter | May 25, 2021
Officials declare 'Year of Oklahoma's Education Turnaround'
Ray Carter
Appearing before dozens of children who will benefit from policy changes approved this year, Gov. Kevin Stitt and legislators declared 2021 the "Year of Oklahoma's Education Turnaround" during a press conference.
"When the legislative session began, we crafted policies to give you the best chance to get the best education, because we knew that education was not a one-size-fits-all," Stitt said to the assembled students, who represented a variety of schools, income levels, and racial backgrounds. "You and your parents should have the freedom to attend the best school for you, regardless of your ZIP code or where you live. And wherever you go, the money should follow you. In Oklahoma, we fund students, not systems. There's 700,000 students in the state of Oklahoma, kids school-age. We want to make sure we give you the student the opportunity that you need to get the best education for your future."
Officials highlighted several measures that became law this year, including expansion of the Equal Opportunity Scholarship program, which helps children attend private schools by providing tax credits for donations to scholarship-granting organizations; new funding for public charter schools' facility needs; funding changes that ensure money follows a child more quickly to the school they currently attend; a record appropriation of $3.2 billion for K-12 education; increased open-transfer opportunities so children can choose from among public-school districts; and legislation banning instruction that tells children there is a superior race or gender.
"The Equal Opportunity Scholarship Act will be the most transformative thing we've done in my time in the Capitol," said Senate President Pro Tempore Greg Treat, R-Oklahoma City.
While many families like his own have a good local school, Treat noted that is not the case for all families in all parts of Oklahoma. He said school-choice measures like the Equal Opportunity Scholarship program are necessary so all children can access a quality education.
"Opportunity should abound across all of Oklahoma," Treat said, "regardless of your income, regardless of your ZIP code."
"This is the single greatest year for education in the history of the state of Oklahoma, and it was all accomplished this year," said House Majority Floor Leader Jon Echols, R-Oklahoma City. "The state of Oklahoma sent a clear message: What we are about is all students with no students being left behind."
House Appropriations and Budget Vice Chair Kyle Hilbert, R-Depew, said this year's education agenda "was student-focused" and will deliver better outcomes for students "by empowering parents and empowering teachers" through increased options for all students and increased funding at schools that have historically been some of the state's poorest.
"Every single one of you can change the world," Secretary of Education Ryan Walters told the assembled children. "That's what everybody in this room is here to tell you guys today. It doesn't matter if you go to a traditional public school. It doesn't matter if you go to a charter school. It doesn't matter if you go to a private school. You all have a unique set of talents and can change the world. And they have all invested in you so the state of Oklahoma can be a better place."
In a separate press release, House Democrats argued education has not been a priority this year.
Although state appropriations to public schools will have increased from $2.4 billion in 2018 to $3.2 billion by 2022, according to information released by House Republicans, Democratic members of that body said the funding increase is insufficient and decried tax cuts approved this year.
They also attacked the school-choice programs highlighted by Stitt and legislative leaders, even though those programs primarily benefit low-income children.
"This is an education turnaround," said Rep. Monroe Nichols, D-Tulsa. "Under the Governor's watch, Oklahoma is actively taking money for our public school system and turning around to give it to corporations and the wealthiest folks in the state."
"Public schools continue to be underfunded because the Oklahoma Legislature would rather give tax cuts and credits to corporations than properly fund public education," said Rep. Melissa Provenzano, D-Tulsa.
Rep. John Waldron, D-Tulsa, said "our Oklahoma Education Turnaround is to go back to a policy of ignoring the importance of public education—not only to Oklahoma students but rural communities as well."
But Stitt and legislative leaders said this year's reforms were designed to maximize the benefit to the most students possible and said that focus will continue in the years ahead.
"We are not done fighting for every child in the state of Oklahoma," Echols said, "and we will continue to fight against those who are willing to leave children behind because they don't fit their version of what traditional education should look like."
"During my State of the State address, I pledged to strengthen our education system through policies that put students first," Stitt said. "And I can confidently say that's exactly what we've done."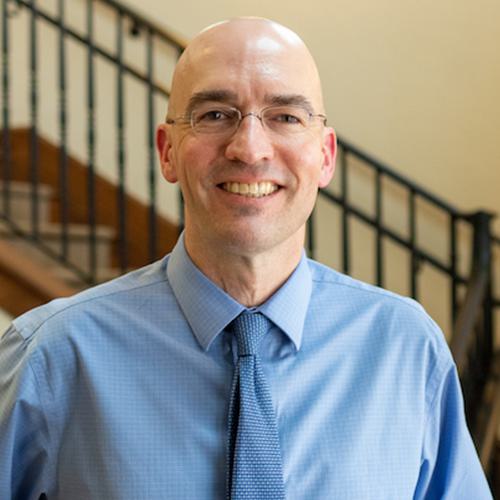 Ray Carter
Director, Center for Independent Journalism
Ray Carter is the director of OCPA's Center for Independent Journalism. He has two decades of experience in journalism and communications. He previously served as senior Capitol reporter for The Journal Record, media director for the Oklahoma House of Representatives, and chief editorial writer at The Oklahoman. As a reporter for The Journal Record, Carter received 12 Carl Rogan Awards in four years—including awards for investigative reporting, general news reporting, feature writing, spot news reporting, business reporting, and sports reporting. While at The Oklahoman, he was the recipient of several awards, including first place in the editorial writing category of the Associated Press/Oklahoma News Executives Carl Rogan Memorial News Excellence Competition for an editorial on the history of racism in the Oklahoma legislature.