Law & Principles
Ray Carter | September 17, 2021
OK Attorney General vows to fight Biden vaccine mandate
Ray Carter
Oklahoma Attorney General John O'Connor and 23 other state attorneys general have sent a letter to President Joe Biden, warning they will oppose Biden's effort to mandate that private sector employees either get a COVID-19 shot, submit to weekly testing, or be fired.
"Federal overreach has been a consistent problem, and President Biden has now taken it to the next level," O'Connor said, adding that the national vaccine mandate is "a clear abuse of power."
Under Biden's plan, private businesses with 100 or more employees will be required to mandate either vaccination or a high level of testing for nonvaccinated workers. The mandate will be imposed via an Occupational Safety and Health Act emergency temporary standard by the federal Occupational Safety and Health Administration (OSHA).
While the attorneys general said Biden's plan is illegal, they also stressed that it is "counterproductive" to the goals of increasing COVID-19 vaccination rates and restoring economic growth to pre-pandemic levels.
"From a policy perspective, this edict is unlikely to win hearts and minds—it will simply drive further skepticism," the letter stated. "And at least some Americans will simply leave the job market instead of complying. This will further strain an already-too-tight labor market, burdening companies and (therefore) threatening the jobs of even those who have received a vaccine. Worse still, many of those who decide to leave their jobs rather than follow your directive will be essential healthcare workers."
The letter noted that a New York hospital has already announced it can no longer deliver babies due to staff resignations prompted by a vaccine mandate in that state.
"Thus, Mr. President, your vaccine mandate represents not only a threat to individual liberty, but a public health disaster that will displace vulnerable workers and exacerbate a nationwide hospital staffing crisis, with severe consequences for all Americans."
Some health care officials in Oklahoma have already warned of similar outcomes under a vaccine mandate.
Care Providers Oklahoma, the association representing Oklahoma's nursing professionals and residents, recently warned that a vaccine mandate targeting nursing homes would "transform the current workforce shortage in the skilled nursing profession (where administrators report upwards of 20 percent of jobs are going unfilled) into an untenable crisis that could result in facility closures and the complete abandonment of vulnerable seniors."
When Care Providers issued that statement on Aug. 20, the association said approximately 49 percent of Oklahoma's skilled nursing staff were fully vaccinated and warned it was likely that "a significant portion of the unvaccinated skilled nursing staff will refuse to be vaccinated and instead find other jobs."
Although less than half of staff at nursing homes were vaccinated, COVID-19 infections had plummeted at Oklahoma nursing homes since December 2020.
The attorneys general's letter noted that Biden's mandate will also lead many citizens to question whether COVID-19 vaccines are effective since Biden declared that the vaccinated need protection from the unvaccinated. In reality, the attorneys general noted, vaccines provide substantial protection against severe COVID illness, which means unvaccinated people pose almost no risk to those who have been vaccinated.
The attorneys general also noted that Biden's plan "inexplicably fails to recognize natural immunity."
The federal Centers for Disease Control and Prevention has estimated that over 120 million Americans had already been infected with COVID-19 by late May 2021. Research indicates those who recover from COVID-19 have natural immunity equal to or greater than the immunity conferred by vaccines. However, Biden's plan still requires those individuals to submit to vaccination or routine testing.
In Oklahoma, the State Department of Health reports that more than 550,000 Oklahomans have recovered from COVID-19 over the course of the pandemic, giving them natural immunity.
Beyond practical considerations, O'Connor and the other attorneys general bluntly said Biden's plan "is also illegal."
They noted that OSHA issued nine emergency regulations between 1971 and 1983 under the authority cited for Biden's vaccine mandate.
"The courts fully vacated or stayed the standards in four cases, partially stayed the standards in another, and upheld only one of the six," the attorneys general' letter noted.
Since 1983, OSHA regulations have been used in a similar fashion just once, in June of this year, and that regulation is also being challenged in court.
The attorneys general noted that the law allows OSHA to use an emergency temporary standard only in instances where employees are exposed to "grave danger." They said Biden's own public comments undermine the argument that unvaccinated individuals represent a grave danger to the vaccinated given the effectiveness of the vaccine in preventing serious illness, while those with natural immunity face no serious threat and "the statistics are clear that young people without co-morbidities have a low risk of hospitalization from COVID-19."
"You thus cannot plausibly meet the high burden of showing that employees in general are in grave danger," the letter stated.
The attorneys general also noted that OSHA has oversight of work-related hazards, "not all hazards one might encounter anywhere in the world."
"You are clearly acting beyond the scope of the statute, and you will fail in court," the letter stated.
According to Oklahoma's most recent Weekly Epidemiology and Surveillance Report, which covered Sept. 5 to 11, most eligible adults in Oklahoma have now been vaccinated. The report showed 68 percent of those age 18 and older have received at least one dose of the vaccine with 90 percent of those age 65 and up having received at least one shot. The latter group is demographically the most susceptible to severe consequences from COVID-19 infection.
The unvaccinated in Oklahoma are disproportionately age 34 or younger, spanning the age groups least likely to face hospitalization or death if individuals contract the virus.
Among racial demographics, black citizens and American Indian citizens are among the Oklahomans least likely to have been vaccinated with just 34.5 percent of those age-eligible for vaccination and 29 percent, respectively, having received at least one shot.
O'Connor was joined on the letter by the attorneys general of Alabama, Alaska, Arizona, Arkansas, Florida, Georgia, Indiana, Kansas, Kentucky, Louisiana, Mississippi, Missouri, Montana, Nebraska, New Hampshire, North Dakota, Ohio, South Carolina, South Dakota, Texas, Utah, West Virginia, and Wyoming.
"The vaccines have helped protect millions of Americans, and there are surely others who could benefit from obtaining this treatment," the attorneys general said. "But convincing those who are hesitant to do so would require you to allow room for discussion and disagreement. Instead, you have offered the American people flimsy legal arguments, contradictory statements, and threatening directives. It is almost as if your goal is to sow division and distrust, rather than promote unity and the public's health."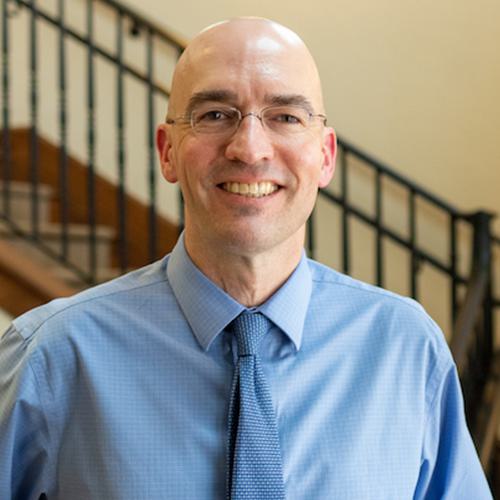 Ray Carter
Director, Center for Independent Journalism
Ray Carter is the director of OCPA's Center for Independent Journalism. He has two decades of experience in journalism and communications. He previously served as senior Capitol reporter for The Journal Record, media director for the Oklahoma House of Representatives, and chief editorial writer at The Oklahoman. As a reporter for The Journal Record, Carter received 12 Carl Rogan Awards in four years—including awards for investigative reporting, general news reporting, feature writing, spot news reporting, business reporting, and sports reporting. While at The Oklahoman, he was the recipient of several awards, including first place in the editorial writing category of the Associated Press/Oklahoma News Executives Carl Rogan Memorial News Excellence Competition for an editorial on the history of racism in the Oklahoma legislature.