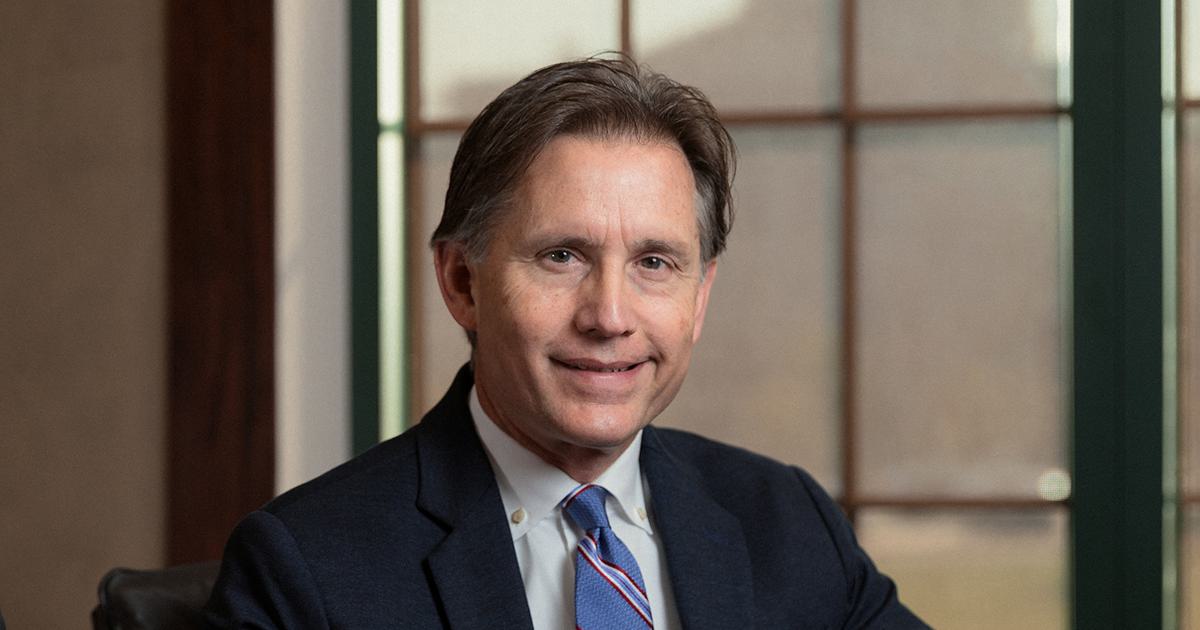 Education
Ray Carter | May 21, 2021
Oklahoma attorney general opposes critical race theory
Ray Carter
Attorney General Mike Hunter has joined 19 other state attorneys general in opposing a rule proposed by the U.S. Department of Education that would prioritize grants to schools that teach critical race theory and the "1619 Project."
"America is not a fundamentally racist country," Hunter said. "And encouraging more racism and discrimination is not the solution to racism. Schools can and should teach history accurately, grounded in facts, including our shortcomings like the Trail of Tears and the Tulsa Race Massacre, and they can do so now. But, critical race theory and the 1619 Project misrepresent history as a whole. Federal grant funds should not reward inaccurate teachings in schools, especially not when they encourage racial division and discrimination."
In the letter, the 19 attorneys general express "deep concerns" with proposed priorities recently issued by the United States Department of Education under the Biden administration.
"The proposed priorities are a thinly veiled attempt at bringing into our states' classrooms the deeply flawed and controversial teachings of Critical Race Theory and the 1619 Project," the letter states. "Critical Race Theory ('CRT') is an ideological construct that analyzes and interprets American history and government primarily through the narrow prism of race. Similarly, the 1619 Project seeks to 'reframe the country's history.' As such, it distorts, rather than illuminates, a proper and accurate understanding of our nation's history and governmental institutions and, therefore, is fundamentally at odds with federal and state law."
The 1619 Project of The New York Times defines U.S. history entirely through the lens of slavery and has been criticized by historians from both ends of the spectrum as inaccurate and deeply flawed.
The letter from the attorneys general declares that federal grants should "not fund projects that are based on CRT, including any projects that characterize the United States as irredeemably racist or founded on principles of racism (as opposed to principles of equality) or that purport to ascribe character traits, values, privileges, status, or beliefs, or that assign fault, blame, or bias, to a particular race or to an individual because of his or her race."
The attorneys general argue that the federal law authorizing the grant programs "made clear that the purpose of the programs is to advance a traditional understanding of American history, civics, and government. The proposed priorities would do little to advance that goal and, based on the proposal's support for the '1619 Project,' would endorse teaching factually deficient history. Moreover, the implementation of these priorities will, in practice, lead to racial and ethnic division and indeed more discrimination."
The letter notes that the founder of the 1619 Project has admitted that it "is not about history."
The Biden administration's proposal would provide grants for instruction that focuses on "systemic marginalization, biases, inequities, and discriminatory policy and practice in American history." The 19 attorneys general say the "plain language" of the federal law authorizing the grant program "was to provide better instruction in American history and civics," noting it emphasized the teaching of "traditional American history." As a result, the attorneys general say the Biden administration proposal "goes well outside the bounds of reasonable interpretation."
"While the Department might have an interest in changing perspectives on American history to take a more radicalized view solely through the prism of race, Congress enacted programs to encourage a better grasp and understanding of American history, founding documents, civics, and government," the attorneys general's letter states. "Congress was clear in the authorizing statute, and Proposed Priority 1 goes well outside the scope of teaching American history, government, and civics."
Rather than promote the "teaching of American history grounded in facts" as authorized by federal law, the attorneys general say the Biden administration's proposal "treats as truth the ahistorical concepts of CRT and the 1619 Project to inject those notions into classrooms through the grant programs," and is "a shameless attempt to twist a federal program designed and clearly intended by Congress to promote American history and civics education into a program to promote other concepts and Marxism."
The letter notes that CRT and the 1619 Project "work to discriminate against students who are inappropriately defined as having 'privilege' or being 'oppressors' based solely on their race," and that this "runs afoul of broad non-discrimination provisions adopted by many states to prevent the same sort of separatist teaching that the guidance attempts to integrate into schools through teachers and students."
The attorneys general also note that the Biden administration's "proposed priorities specifically cite the work" of Ibram X. Kendi, author of "How to Be an Antiracist." Kendi has expressly written that "if racial discrimination is defined as treating, considering, or making a distinction in favor or against an individual based on that person's race, then racial discrimination is not inherently racist."
"The only remedy to racist discrimination is antiracist discrimination," Kendi wrote. "The only remedy to past discrimination is present discrimination. The only remedy to present discrimination is future discrimination."
The attorneys general note that Kendi "helped lead the opposition against the selection process" for the elite Boston Latin School, the Boston Latin Academy, and the John D. O'Bryant School of Math & Science, which had relied heavily on a merit-based testing regime and, as a result, accepted a disproportionately high number of Asian applicants. The letter notes that "the implementation of Kendi's teachings in Boston, rather than reduce discrimination, instead increased discrimination, especially against Asian Americans, a group that has been recently targeted with particularly vicious hate crimes."
In addition to Hunter's opposition to federal grant programs that incentivize the teaching of critical race theory in Oklahoma schools, state lawmakers recently approved legislation that would ban much of the core content of critical race theory from being used in Oklahoma classrooms.
House Bill 1775 made it illegal for Oklahoma schools to require or make part of a course any material that declares "one race or sex is inherently superior to another race or sex" or that "an individual, by virtue of his or her race or sex, is inherently racist, sexist or oppressive, whether consciously or unconsciously." The new law contains several similar provisions, including a ban on instruction that tells children an individual "should be discriminated against or receive adverse treatment solely or partly because of his or her race or sex." It also prohibits public schools from teaching that "meritocracy or traits such as a hard work ethic are racist or sexist or were created by members of a particular race to oppress members of another race."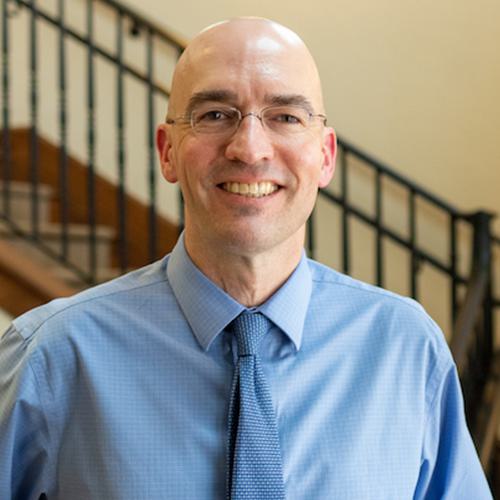 Ray Carter
Director, Center for Independent Journalism
Ray Carter is the director of OCPA's Center for Independent Journalism. He has two decades of experience in journalism and communications. He previously served as senior Capitol reporter for The Journal Record, media director for the Oklahoma House of Representatives, and chief editorial writer at The Oklahoman. As a reporter for The Journal Record, Carter received 12 Carl Rogan Awards in four years—including awards for investigative reporting, general news reporting, feature writing, spot news reporting, business reporting, and sports reporting. While at The Oklahoman, he was the recipient of several awards, including first place in the editorial writing category of the Associated Press/Oklahoma News Executives Carl Rogan Memorial News Excellence Competition for an editorial on the history of racism in the Oklahoma legislature.