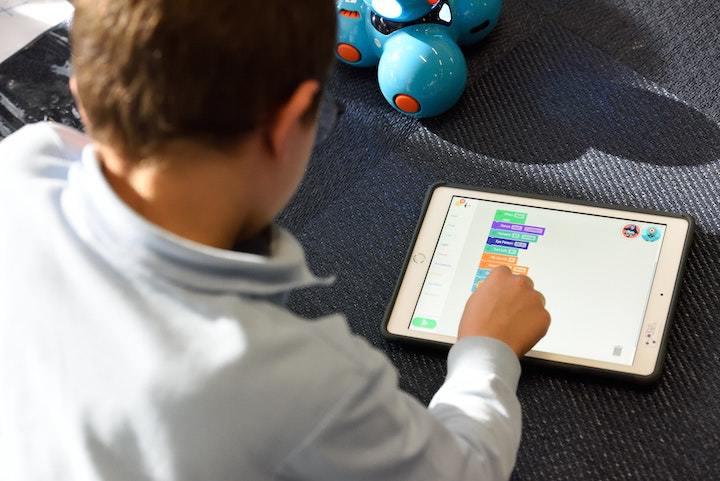 Education
Ray Carter | March 17, 2020
Oklahoma closes public schools—including online schools
Ray Carter
To reduce the likelihood of coronavirus exposure among children and school staff, the Oklahoma State Board of Education voted this week to close all public schools from March 17 to April 6—including virtual charter schools.
The closure of online learning options caught many officials off guard since virtual learning allows children to obtain a K-12 education without exposure to potential coronavirus carriers, and because Oklahoma's order contrasts with policy decisions in other states.
"We are a state system of public education and we need to be operating together with a uniform approach and with a unified voice," State Superintendent of Public Instruction Joy Hofmeister said during the board meeting.
The inclusion of virtual charter schools was not openly discussed, although the broad language used to describe the order included virtual learning.
Brad Clark, general counsel for the Oklahoma State Department of Education (OSDE), told board members the order applied to "all public schools in the state of Oklahoma" and that it applied to "all instructional activities and services," including "grading."
"No instruction will actually be occurring during this particular defined break," Hofmeister said.
Steffie Corcoran, OSDE's executive director of communications, said the inclusion of virtual charters in the shutdown order was due in part to assorted regulations, including requirements for students on individualized education programs (IEPs).
"We know that online school provides a unique opportunity to ensure continuity of education for all students, and we had hoped to stay open for our students during this difficult period." —Jennifer Wilkinson, Insight School of Oklahoma
"As this is a statewide system of schools, it's important we take every precaution regarding the health of those who meet with students in any public schools, which includes blended and virtual schools. The state cannot carve out unique exceptions during a national state of emergency or response to a world pandemic," Corcoran said. "Moreover, an inconsistent approach would impact requirements for students with IEPs and English learners. It is very likely, for example, that students on IEPs would be required to receive services when it would be difficult to ensure their safe continuation.

"Additionally, there are emergency provisions that can only be leveraged in a statewide closure—for example, the ability for all teachers to continue to be paid in the event of an epidemic," Corcoran continued. "Also, despite the fact that teachers in virtual schools do not have frequent contact with students, school staff has contact with each other."
The inclusion of virtual schools in the order appears to have surprised officials at Oklahoma's online charter schools.
"While EPIC is a virtual school and is uniquely positioned to deliver instruction virtually to all of our students, the State Board of Education did not make a distinction among Oklahoma public schools in its order so this closure does apply to EPIC Charter Schools," Bart Banfield, superintendent of Epic Charter Schools, wrote in a Facebook message to parents and students. "This means we are being instructed by the state to not allow faculty to provide direct instruction during the window of the closure. The state is also disallowing faculty to record grades. Your student will still have access to the core curriculum and supplements including their EPIC Essentials."
"Our first priority is the safety and well-being of our families and our school staff. In line with the direction given by the Oklahoma State Board of Education, Oklahoma Connections Academy will be closed for the same duration as all K-12 public schools in the state," Melissa Gregory, school leader for Oklahoma Connections Academy, said in a prepared statement. "As a virtual school, our students will continue to be able to access their curriculum and lessons online during this time if they wish to work on their studies independently, but they are not required to do so."
"We are all concerned that public education is being disrupted by the COVID-19 pandemic, but Insight School of Oklahoma will follow the guidance of the State Board of Education," said Jennifer Wilkinson, head of school at Insight School of Oklahoma. "We know that online school provides a unique opportunity to ensure continuity of education for all students, and we had hoped to stay open for our students during this difficult period. Whether they are looking for a learning environment free from bullying, are looking to get their education back on track, or any other reason they may choose to attend public school at home, we look forward to continuing to serve Oklahoma families as best we can."
In other states, a shift to online learning has often been a focus when schools have been closed due to coronavirus.
The Kansas State Department of Education recently announced that any closed school can submit a proposal to the agency "for the delivery of e-learning to be counted as seat time."
A Texas Education Agency document on planning for school closures advises that schools "with existing online course offerings may choose to scale their programs where there is remote access and an instructional sequence fit with classroom courses." That document also notes that the Texas Virtual School Network "provides Texas students and schools with access to high-quality, interactive, instructor-led online courses taught by state-certified and appropriately credentialed teachers trained in effective online instruction."
The Texas Tribune has reported, "Some of the districts extending their spring breaks are working on contingency plans to transition hundreds of thousands of students and teachers to online learning in the event of even longer closures."
A guidance document from the New Jersey Department of Education advises schools that they "may utilize home instruction" in the event of a coronavirus-related closure, including "online instruction." It's estimated that 1.4 million students in that state will soon be shifted to online learning due to the prolonged closure of all brick-and-mortar schools in New Jersey.
Many Oklahoma parents reacted with disbelief upon hearing that virtual schools are among those being closed because of coronavirus.
"This is kind of ridiculous since this is all online," wrote one parent in a post on EPIC's Facebook page. "Teachers can grade from home."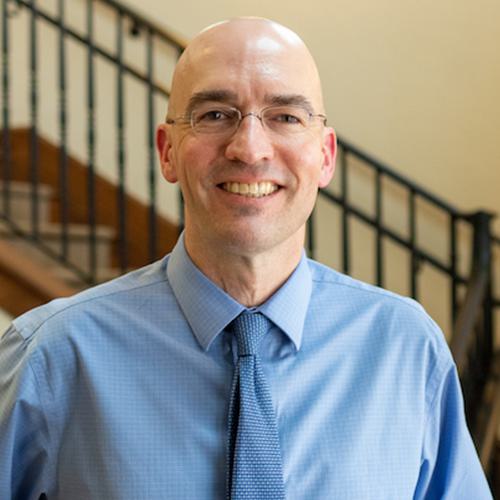 Ray Carter
Director, Center for Independent Journalism
Ray Carter is the director of OCPA's Center for Independent Journalism. He has two decades of experience in journalism and communications. He previously served as senior Capitol reporter for The Journal Record, media director for the Oklahoma House of Representatives, and chief editorial writer at The Oklahoman. As a reporter for The Journal Record, Carter received 12 Carl Rogan Awards in four years—including awards for investigative reporting, general news reporting, feature writing, spot news reporting, business reporting, and sports reporting. While at The Oklahoman, he was the recipient of several awards, including first place in the editorial writing category of the Associated Press/Oklahoma News Executives Carl Rogan Memorial News Excellence Competition for an editorial on the history of racism in the Oklahoma legislature.