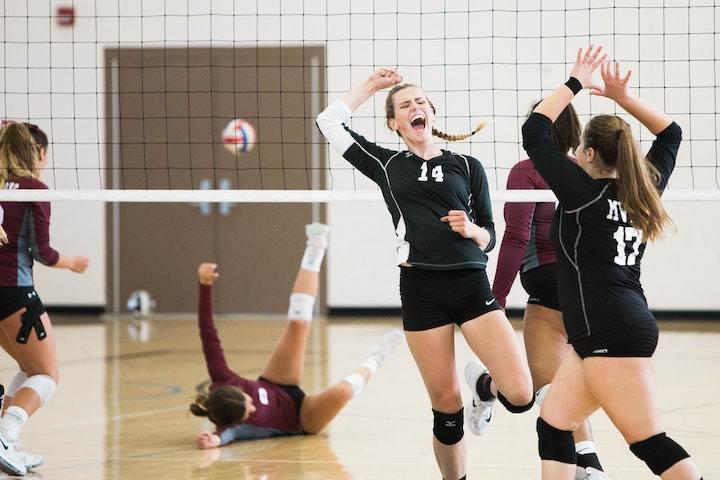 Education , Culture & the Family
Ray Carter | April 20, 2021
Oklahoma House approves transgender athlete bill
Ray Carter
Members of the Oklahoma House of Representatives have overwhelmingly voted to restrict women's athletic events to biological females, banning athletes who identify as transgender from competing against women in those events.
"This is a bill that solidifies Title IX," said Rep. Toni Hasenbeck, R-Elgin. "It's the protection that says biological females and biological males are different. It has been allowing women in sports to compete against women in sports for 50 years."
Senate Bill 2, by Hasenbeck, creates the "Save Women's Sports Act." The legislation's key provision states, "Athletic teams designated for 'females', 'women,' or 'girls' shall not be open to students of the male sex."
The legislation was amended by Rep. Sheila Dills, R-Tulsa, to require that a parent or legal guardian sign an affidavit acknowledging the biological sex of a student at birth prior to a child competing in school athletics. The amendment also required that a school be notified if an athlete has chosen to identify as a different gender.
Dills, a former college-scholarship golfer, said the amendment is "simply protecting what was passed in federal law in 1972, protecting biological female women and girls in sports."
Rep. Emily Virgin, D-Norman, said the bill "could open the door to huge invasions of privacy upon student-athletes to determine what their genitalia is."
But Rep. Cynthia Roe, a Lindsay Republican who is also a nurse, noted student-athletes are already required to undergo examination prior to competition.
"Kids have to have sports physicals in Oklahoma for sports participation, so these physicians that are doing the sports physicals, if they're doing the exam properly, are going to identify the genitalia that the child has and can tell if that has been surgically altered from birth," Roe said.
Supporters said SB 2 simply ensures a level competitive playing field for female athletes, noting that biological males who identify as transgender females retain physical advantages over female athletes even after various treatments.
Roe noted males have larger bones, greater muscle mass, longer arms and legs, larger hands, greater heart capacity, and higher hemoglobin levels, which all provide an athletic advantage over women.
"We're not telling these trans kids that they can't participate in sports," Roe said. "We're telling them that we don't want them to compete in female sports because these kids are at an advantage physically over our females. I was an athlete in high school. I was an athlete in college. And I would be p----d off if I trained and was beat by someone who had an advantage because of their gender. A lot of these changes that happen with our bodies happen from birth. And there's no amount of hormone therapy or hormone suppression or surgery that can change those differences to make that advantage fair."
Rep. Danny Sterling, R-Tecumseh, noted that during his career as a school administrator, he dealt with transgender students, and recalled going to school with a transgender student who nonetheless competed in boy's sporting events "because that person, which was considered for the most part a female in school, realized that to be fair they needed to compete on a male level."
Sterling said he has granddaughters "and I want to make sure that they're competing on a level playing field" with "other female athletes."
Rep. Sean Roberts, R-Hominy, noted that in 2017 the fastest time run by any woman in a 100-meter race was slower than the times recorded by thousands of men and boys. The best time run by any woman in the 400-meter race was also slower than thousands of men and boys.
"There's clearly a difference between men and women," Roberts said. "And we need to protect those who want to participate in a fair manner."
Opponents argued there is no need for the legislation because there have been no publicly identified transgender athletes that have competed in women's sports in Oklahoma.
Virgin said lawmakers were trying to "bully and marginalize" transgender individuals by banning them from women's athletics through SB 2.
"Big government needs to stay out of school locker rooms," said Rep. John Waldron, D-Tulsa. "SB 2 is an unnecessary intrusion into school sports to address a problem that doesn't exist."
"This is a problem that does not exist," said Rep. Monroe Nichols, D-Tulsa.
Despite arguing that transgender athletes are not participating in women's sports in Oklahoma, Nichols said SB 2's ban on transgender women in girl's athletics "creates a culture of violence and fear in the lives of the folks who are the target of this bill."
Rep. Mauree Turner, an Oklahoma City Democrat who self-describes as "gender non-conforming," also predicted suicides would increase among transgender individuals if SB 2 bars them from competing in girls' athletic events.
"We've got people who are continuously fighting for access to an equitable life, right?" Turner said. "Legislation like this pulls that away."
Other opponents argued the bill lacked clarity. Rep. Collin Walke, D-Oklahoma City, said it is not clear how "biological sex" is defined.
"What does it mean?" Walke said. "And that's just it: The world isn't black and white, and this isn't a fairly simple amendment because this isn't a fairly simple issue."
Turner noted that the NCAA has threatened to ban Oklahoma from hosting various athletic championships if SB 2 becomes law, potentially redirecting $120 million in funding away from the state.
"Are we willing to forgo that funding coming into Oklahoma?" Turner asked.
"I don't think there is an expense too great if we are defending young women who choose to dedicate themselves to a sport," Hasenbeck responded.
Others said the threat of financial loss amounted to little more than extortion.
"Let's just do what's right," said Rep. Jim Olsen, R-Roland. "We shouldn't be blackmailed into doing wrong."
Hasenbeck noted many citizens and organizations would also react favorably to passage of SB 2.
"Our values are important and the values that we instill in this bill—protecting women from competing against men in sports—is probably something that resonates with people all over this country," Hasenbeck said. "It certainly resonates with the people in my district."
SB 2 passed the Oklahoma House of Representatives on a 73-19 vote. All Democrats present voted in opposition. Only one Republican—Rep. Logan Phillips of Mounds–voted against the legislation.
SB 2 now returns to the Oklahoma Senate for further consideration.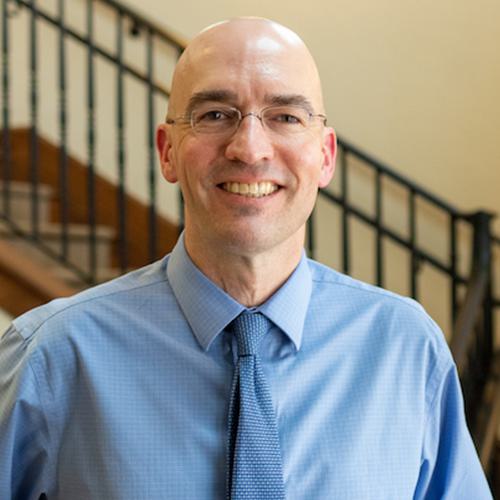 Ray Carter
Director, Center for Independent Journalism
Ray Carter is the director of OCPA's Center for Independent Journalism. He has two decades of experience in journalism and communications. He previously served as senior Capitol reporter for The Journal Record, media director for the Oklahoma House of Representatives, and chief editorial writer at The Oklahoman. As a reporter for The Journal Record, Carter received 12 Carl Rogan Awards in four years—including awards for investigative reporting, general news reporting, feature writing, spot news reporting, business reporting, and sports reporting. While at The Oklahoman, he was the recipient of several awards, including first place in the editorial writing category of the Associated Press/Oklahoma News Executives Carl Rogan Memorial News Excellence Competition for an editorial on the history of racism in the Oklahoma legislature.