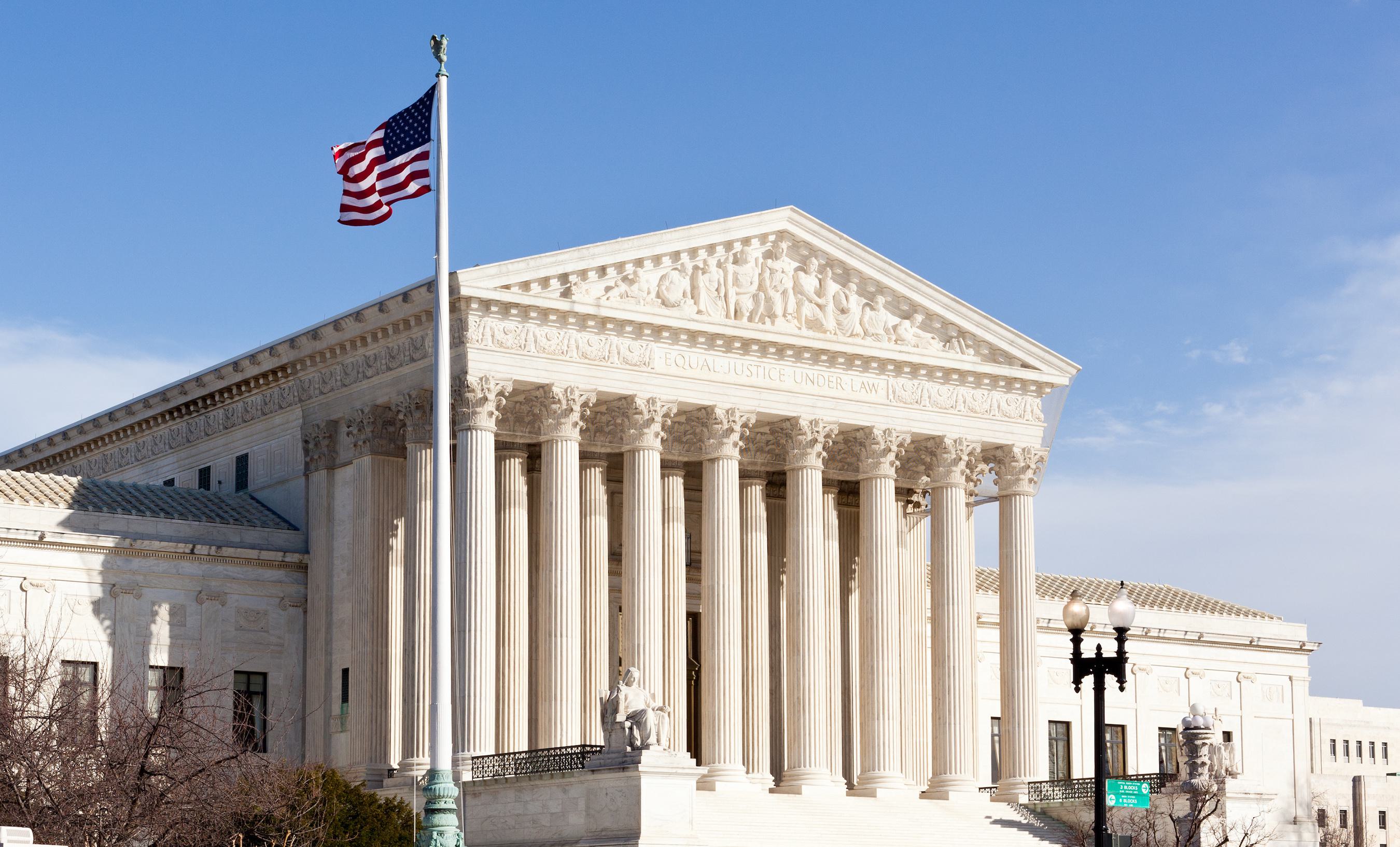 Criminal Justice , Law & Principles
Ray Carter | April 28, 2022
Oklahoma law enforcement issue goes before U.S. Supreme Court
Ray Carter
In a case that could significantly impact public safety in nearly half of Oklahoma, the U.S. Supreme Court heard oral arguments in Oklahoma's bid to assert jurisdiction over non-Indian criminals who prey upon Indians living on lands declared part of reservations by a prior U.S. Supreme Court ruling.
"What's going on right now in Oklahoma is a giant law-enforcement experiment," Kannon K. Shanmugam, the outside counsel representing the state of Oklahoma, told the justices. "You have half—almost half—of an American state now, at least as to this category of crimes, under the exclusive criminal jurisdiction of the federal government. And the federal government is failing in that task. And I don't think that the court should blind itself to that."
In its 2020 decision in McGirt v. Oklahoma, a narrow majority of the U.S. Supreme Court held that Muscogee (Creek) Nation's reservation was never disestablished and that major crimes involving American Indian victims or perpetrators on reservation land cannot be tried by state officials. The ruling has since been expanded to include the historic reservations of the Choctaw, Chickasaw, Cherokee, Seminole, and Quapaw, covering most of eastern Oklahoma, including most of Tulsa.
In the case now before the court, Oklahoma v. Victor Manuel Castro-Huerta, the state of Oklahoma has asked the court to declare that state government has concurrent jurisdiction to prosecute crimes committed by non-Indians against Indian victims on the reservation lands impacted by McGirt. Under current interpretation of the law, only the federal government can prosecute those crimes.
Victor Manuel Castro-Huerta is a non-Indian who victimized a five-year-old Indian child who has cerebral palsy and is legally blind. Castro-Huerta neglected the child, his stepdaughter, so severely that she almost starved to death. The child weighed only 19 pounds when the crime was discovered.
Shanmugam noted there are 1.8 million people living on Oklahoma lands impacted by McGirt, making eastern Oklahoma the "largest piece of Indian country, by area and population, in the United States." He said it's estimated about 20 percent of cases in that area involve non-Indian criminals and Indian victims.
"The federal government now takes a position that it should have exclusive jurisdiction, but that position is simply mind-boggling in light of the situation in Oklahoma where, by the government's own admission, whole categories of crime are going unprosecuted in the aftermath of McGirt," Shanmugam said.
A recent document provided to Congress by the U.S. Department of Justice conceded the vast majority of crimes referred to federal officials in eastern Oklahoma are going unprosecuted and citizen safety may be negatively impacted.
"Due to limited resources, the USAOs (United States Attorneys' offices) in Oklahoma are prioritizing violent felonies under the Major Crimes Act and referring hundreds of misdemeanors and non-violent felonies to Tribal authorities, which are also not equipped to handle the heavy influx of cases," the U.S. Department of Justice reported. "Despite herculean efforts by the Department's workforce, the resource constraints have limited the Eastern and Northern Districts of Oklahoma to opening only 22 percent and 31 percent of all felony referrals from law enforcement as of the end of fiscal year 2021. As enforcement of non-violent crime is relatively low, Oklahoma communities may see a surge in such crimes, and many people may not be held accountable for their criminal conduct due to resource constraints."
The U.S. Department of Justice document aligns with reports from state officials.
In a brief filed with the U.S. Supreme Court in December 2021, the state of Oklahoma noted tribal governments reported filing charges in almost 7,000 criminal cases in the preceding 14 months as of October 2021. The federal government had filed charges in approximately 1,000 cases since McGirt.
But officials said that indicated a huge share of criminals were avoiding prosecution thanks to McGirt.
"Based on the drastic decrease in state-court prosecutions, however, the State estimates that the federal and tribal governments should be prosecuting over 18,000 crimes per year—leaving an alarming gap," the state's brief noted.
Because tribal governments cannot prosecute non-Indians who victimize Indians, the state of Oklahoma argues there is no infringement on tribal sovereignty if Oklahoma government is given concurrent jurisdiction in those cases.
Attorney Zachary C. Schauf, who represented Castro-Huerta, countered that granting the state concurrent jurisdiction would "make law enforcement worse based on diminished accountability," saying a "pass-the-buck dynamic" occurs when two entities have law-enforcement jurisdiction.
Schauf also argued the U.S. treaty with the Cherokee Nation promised that tribal members would "be under the protection of the federal government and no other sovereign whatsoever."
Several Oklahoma tribal governments filed a joint brief in the case arguing the federal government should have sole jurisdiction over crimes committed by non-Indians like Castro-Huerta on tribal land.
Justice Neil M. Gorsuch, who wrote the majority opinion in McGirt, referenced "the history in this country of states abusing Indian victims in their courts," citing letters written by George Washington and cases from the 1920s. He also said treaties promised tribes "that they would not be subject to state jurisdiction precisely because the states were known to be their enemies."
Schauf noted that in prior centuries, state governments "were Indians' deadliest enemies."
"I don't think you put, you know, the fox in charge of the hen house even if the fox has only concurrent jurisdiction," Schauf said.
But Justice Clarence Thomas highlighted the fact that under Oklahoma state law, Castro-Huerta faced a 35-year prison sentence for his crimes against an Indian child, and just seven years under federal law.
"You can't make that fox in the chicken house or hen house argument there," Thomas said. "So, I understand your point, your nineteenth-century point, but we're looking at today."
He indicated the abuses of the past may have little bearing on the practical realities facing Oklahomans in 2022.
"I don't know if it's a good argument or a good answer to keep resorting to the 1830s or 1840s and not be able to show the conflict that we have today," Thomas said.
Justice Brett M. Kavanaugh also pointed to the real-world situation in Oklahoma.
"Indian victims right now are not being protected because the federal government doesn't have the resources to prosecute all these crimes, and this would not be displacing the federal government," Kavanaugh said. "It's additional prosecutors to protect Indian victims against non-Indians."
Kavanaugh noted that ruling against Oklahoma would not benefit the state's tribal citizens.
"I'm not sure how Indian victims can be harmed by having more prosecutorial authority to fill a gap in Oklahoma where crimes are not being prosecuted against Indian victims," Kavanaugh said.
Deputy Solicitor General Edwin S. Kneedler represented the U.S. Department of Justice, which opposes granting concurrent jurisdiction to Oklahoma. But when Kneedler was asked if criminal laws are being adequately enforced in Oklahoma and if the current situation is sustainable, he responded, "I'm not here to minimize the challenge that has resulted from the decision in McGirt."
Justice Sonia Sotomayor said a ruling in favor of Oklahoma would create "an unfunded mandate" and "chaos" for other states that are home to tribal reservations and currently leave investigation and prosecution of most crimes on those lands to either the federal government or tribal governments.
But Shanmugam noted state governments outside Oklahoma can already prosecute crimes committed by non-Indians against non-Indians on reservation land and said the addition of crimes involving non-Indian perpetrators against Indian victims would not be a dramatic change.
Groups filing briefs in support of giving Oklahoma concurrent jurisdiction included Oklahoma police chiefs, district attorneys, the City of Tulsa, the Farm Bureau, Cattlemen's Association, and Petroleum Alliance, and states including Texas, Kansas, Nebraska, Louisiana, and Virginia.
The court is expected to issue its decision in the summer.
Following the conclusion of oral arguments, Cherokee Nation Principal Chief Chuck Hoskin, Jr. issued a statement lambasting the state for seeking authority to prosecute non-Indians who victimize Indians on tribal land.
Hoskin said the state was seeking to "undermine tribal sovereignty" and has "wasted time and resources attacking our rights and sovereignty."
Oklahoma Attorney General O'Connor released a statement that noted the state of Oklahoma had prosecuted such cases since 1907 and the 2020 McGirt decision has caused harm to many citizens, including those of tribal heritage.
"Right now, we have two sets of rules when Indians are victimized, those that apply when the perpetrator is non-Indian and a different set of rules when the perpetrator is Indian," O'Connor said. "On the ground in eastern Oklahoma, we have victims without justice and crimes without punishments.
"The federal government is leaving thousands of tribal victims of crime in eastern Oklahoma without justice, and as many criminals unprosecuted and free to victimize others around the State. This has dramatically damaged public safety in eastern Oklahoma," O'Connor continued. "Clearly, a win for Oklahoma in this case is a win for these Native American victims."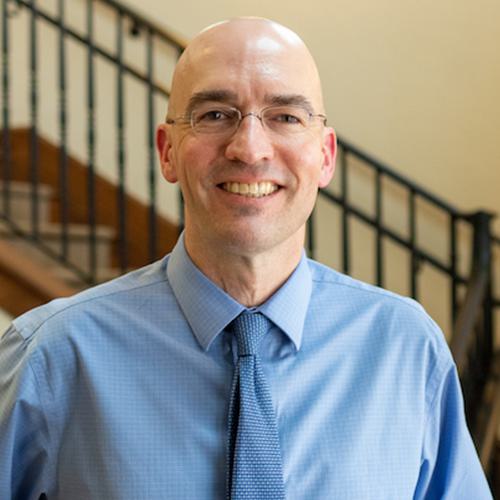 Ray Carter
Director, Center for Independent Journalism
Ray Carter is the director of OCPA's Center for Independent Journalism. He has two decades of experience in journalism and communications. He previously served as senior Capitol reporter for The Journal Record, media director for the Oklahoma House of Representatives, and chief editorial writer at The Oklahoman. As a reporter for The Journal Record, Carter received 12 Carl Rogan Awards in four years—including awards for investigative reporting, general news reporting, feature writing, spot news reporting, business reporting, and sports reporting. While at The Oklahoman, he was the recipient of several awards, including first place in the editorial writing category of the Associated Press/Oklahoma News Executives Carl Rogan Memorial News Excellence Competition for an editorial on the history of racism in the Oklahoma legislature.