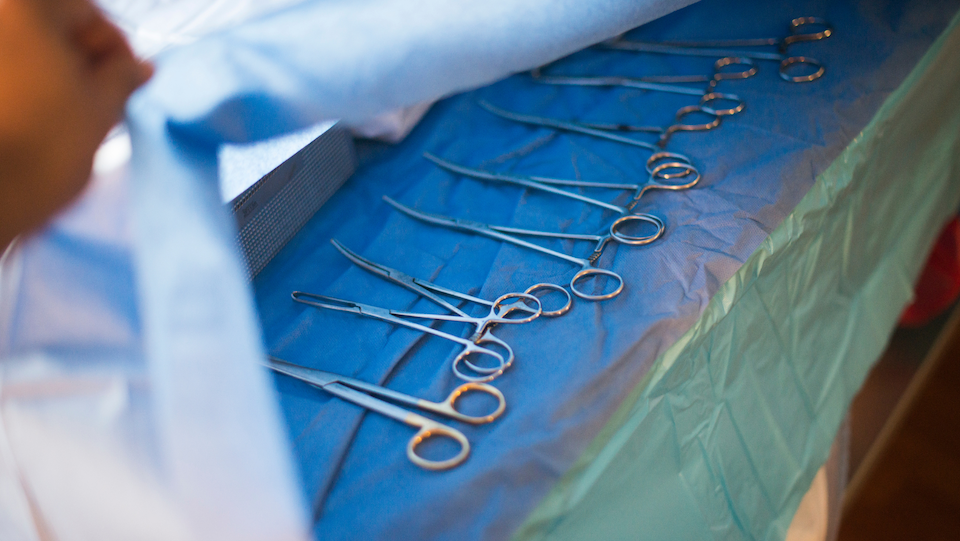 Budget & Tax , Culture & the Family
Ray Carter | September 26, 2022
Oklahoma to fund transgender procedures on kids?
Ray Carter
Amid growing national controversy over the ethics of performing transgender services on youth that include lifelong-impacting procedures such as puberty-blocking hormones and surgeries on healthy bodies, state lawmakers may be poised to indirectly fund such activity in Oklahoma.
"In my tenure, as a Republican state representative, the Legislature has given Oklahoma the largest tax increase in Oklahoma history, the largest corporate welfare in Oklahoma history, and now could turn a blind eye and deaf ear to the most outrageous abuse upon our youngest children in Oklahoma history," said state Rep. Tom Gann, R-Inola. "Our duty as representatives is to demand accountability from the medical community who receives tax dollars by denying any funding until the abusive practice of gender-reassignment top surgeries, bottom-surgery referrals, prescribing hormone blockers to minor children, is stopped and outlawed."
Lawmakers are scheduled to meet this week in special session to spend more than $1.1 billion in federal funds that the Oklahoma state government received through the American Rescue Plan Act (ARPA).
ARPA passed Congress in 2021 and is a key component of President Joe Biden's economic agenda. The federal spending, in combination with other factors, has been credited with fueling record levels of inflation.
The University of Oklahoma Children's Hospital is among the entities expected to receive millions of dollars in ARPA funds. That's prompted concern from many lawmakers because the children's hospital operates the Roy G. Biv Program, which provides puberty-blockers to children and also refers youth to doctors who will perform "top" and "bottom" surgeries designed to physically alter a patient's body to look like that of the opposite sex.
The website for the Oklahoma Children's Hospital states, "No matter where you live in Oklahoma or the surrounding region, you can take advantage of the Adolescent Medicine Roy G. Biv Program at Oklahoma Children's Hospital OU Health in Oklahoma City to help you address concerns about gender identity and sexual orientation."
The website states that officials with the Roy G. Biv Program will "serve the mental health, nutritional and medical needs of all LGBTQ youth, including those moving toward gender affirmation and those who identify as: Lesbian, gay, bisexual, pansexual, asexual or other sexual orientation; Female-to-male transgender; Male-to-female transgender; (and) Non-binary, genderfluid, agender or other gender."
The website promises the children's hospital will provide "gender-affirming scope of treatment" that includes "pausing puberty to further explore gender," "managing gender-affirming hormone therapy," and "helping find surgeons who perform gender-affirming surgeries."
Such services are coming under increased scrutiny due in part to a recent exposé of a similar program in Tennessee involving a national counterpart of the OU Children's Hospital.
Political commentator Matt Walsh, who writes for the conservative Daily Wire website, recently released the findings of his staff's investigation of a Vanderbilt clinic that provides transgender treatments and surgeries to youth.
Walsh's reporting found the Vanderbilt clinic offered to perform double mastectomies on adolescent girls who identified as transgender males, as well as hormone therapy on youth as young as 14.

"This is child abuse. You've got to be 21 to buy a pack of cigarettes or buy a beer, but they can castrate you at age 12 or they can give you hormone treatments to slow down puberty." —State Rep. Rick West, R-Heavener
One video obtained by Walsh showed that a Vanderbilt official said the clinic was performing transgender operations on youth because the surgeries are a "big money maker," in part because the surgeries require a lot of "follow ups."
In another video obtained by Walsh, one Vanderbilt official lambasted medical officials who might object to performing the surgeries or treatments on youth due to religious beliefs, declaring, "If you don't want to do this kind of work, don't work at Vanderbilt."
After Walsh's report and the videos became public, Tennessee Gov. Bill Lee called for an investigation of the Vanderbilt clinic. Other Tennessee state and federal lawmakers quickly voiced support for an investigation.
In a recent meeting with OU officials, state Rep. Denise Crosswhite Hader, R-Piedmont, said hospital officials acknowledged that the Oklahoma facility was involved in helping five juvenile patients receive "top" surgeries.
The Mayo Clinic reports that there are two main types of top surgeries for transgender individuals. One procedure removes "breast or chest tissue (subcutaneous mastectomy)" for females who identify as transgender males. The other procedure is designed to "increase breast size and change the shape of the chest," commonly called "breast augmentation," and is designed for males who identify as transgender females.
Those surgeries have been criticized by some medical officials and activists as being medically unnecessary and even harmful to the patient.
Writing for The Federalist, Michael Egnor, a professor of neurosurgery and pediatrics at the Renaissance School of Medicine in Stony Brook University, New York, recently declared, "A well-performed operation is still malpractice (or even assault) if it is not done for valid medical reasons."
He said "gender affirming" surgeries are not medically necessary.
"Surgery for so-called 'gender affirmation' or ill-named 'sex reassignment' grossly violates the ethical canons I have taught, that were taught to me, and that were taught to all surgeons until very recently," Egnor wrote. "Such surgery entails radical and irreversible operations on normal healthy organs—mastectomy performed on normal breasts, amputation of the normal penis and scrotum (with construction of an opening to imitate a vagina), excision of the normal uterus and ovaries (with construction of a skin-tube to imitate a penis), among other procedures. These procedures are permanently disfiguring and render patients sterile." (Emphasis in original.)
Some gay and lesbian activists have also become increasingly vocal in their opposition to transgender treatments, particularly for youth.
In England, the LGB Alliance argues that transgender treatments are effectively anti-gay/lesbian/bisexual, declaring that their organization will "work to protect children from harmful, unscientific ideologies that may lead them to believe either their personality or their body is in need of changing."
In a Sept. 23 tweet, the organization declared, "Puberty blockers for Gender Dysphoric children are a scandal."
A research article recently published in the Journal of Sex and Marital Therapy reviewed the history of puberty suppression as a treatment for "juvenile transsexuals," specifically the use of Gonadotropin-Releasing Hormone agonist (GnRHa) drugs. The article, by Michael Biggs of the Department of Sociology at the University of Oxford, noted the treatment was initially "justified by claims that it was reversible and that it was a tool for diagnosis, but these claims are increasingly implausible."
Pointing to his own 12-year-old grandson, state Rep. Rick West, R-Heavener, said children are not able to realize the full consequences of lifelong-altering decisions, such as the decision to block puberty through hormone treatments or have their bodies surgically altered.
"This is child abuse," West said. "You've got to be 21 to buy a pack of cigarettes or buy a beer, but they can castrate you at age 12 or they can give you hormone treatments to slow down puberty. It's just crazy stuff."
While proponents of hormone therapy and transgender surgeries claim they benefit the mental health of child patients, West said that isn't the case in the long run.
"They talk about suicide," West said. "The suicides come 20 years after these children have all this stuff done to their body."
While officials at the Roy G. Biv Program at Oklahoma Children's Hospital say they do not directly perform most transgender surgeries on minors, but simply refer patients to doctors who will do those surgeries, critics say that's a difference without distinction.
"They say they don't do anything below the waist, but they send them off to California," West said. "Well, that's the same deal. If you recommend (patients) to somebody else, you might as well say you did it."
The Roy G. Biv Program at Oklahoma Children's Hospital has also caught lawmaker's attention for another reason. The Biv program is not named for a donor who supported its work—because Roy G. Biv does not exist.
Instead, the Roy G. Biv name is an acronym for the sequence of colors commonly associated with the rainbow, which has been adopted as a symbol for LGBT causes.
"It's not that a donor came in and said, 'Here's $10 million. Do this,'" Hader said. "So the hospital itself, OU Med, is saying they see the need for a transgender clinic (for children)."
Could State ARPA Funds Pay for Youth to Get Hormone Blockers, Surgery Referrals?
Given the Roy G. Biv program's involvement in administering puberty blockers and hormone treatments to Oklahoma youth along with referrals for "gender affirming" surgeries, critics worry any ARPA funds given to the OU Health Sciences Center will become an indirect subsidy of the organization's transgender efforts.
Senate Bill 7XX would have earmarked $39.4 million for the University Hospital Authority, but it was sidelined in June after legislators raised concern about the Roy G. Biv program. SB 7XX stated that those millions would be used to "expand the capacity of mental health care for the children of Oklahoma."
Gann said new legislation directing ARPA money to the OU center may be debated in the pending special session, scheduled to restart on Sept. 28. He said the new bill may roll the OU funds into a larger package that includes other entities, which could prevent an up-or-down vote on the OU portion alone.
Lawmakers say the pending legislation will likely include language saying the ARPA money cannot be directly used for transgender procedures on children, but critics worry such prohibitions have no practical impact since money is fungible.
"They can swap money around," West said. "They can do anything they want to."
"We're being reassured that the funding from ARPA will not specifically go to that," Hader said. "But my concern is that it's like giving a married couple funds. Even if you give it just to one, it benefits both. If you give them funds for medical-records transcription, which I think they've asked for $44 million for that, that frees up $44 million that they're going to do something else with."
Hader said she supports funding more in-patient mental-health beds in Oklahoma's system, which has been part of the sales pitch from providers seeking ARPA funds, but she remains concerned that the cash will be used to indirectly boost funding for other uses, including transgender "services" for children.
Critics say lawmakers should first make it illegal to perform life-altering "gender affirming" procedures on children before any money is provided to the OU facility.
This year Gann filed House Bill 3240, which would have created the "Oklahoma Save Adolescents from Experimentation (SAFE) Act." The legislation would have made it illegal for any physician or other health care professional to "provide gender transition procedures to any individual under eighteen (18) years of age" or refer a youth to another physician for those treatments and procedures. The bill would have also barred the use of state taxpayer funding for those purposes.
HB 3240 did not receive a hearing.
"We'd like to get something in place that prevents those operations on minors statewide," Gann said, "before we give this money to OU."

[For more stories about higher education in Oklahoma, visit AimHigherOK.com.]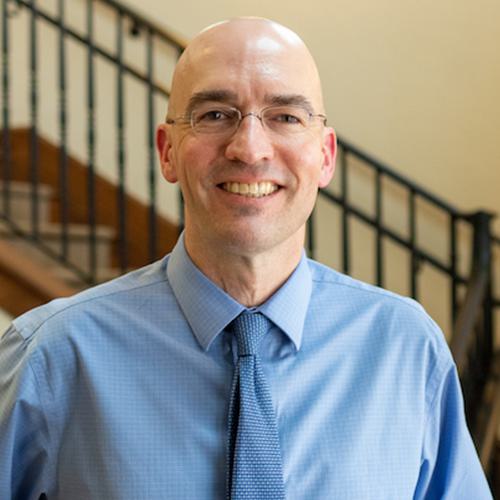 Ray Carter
Director, Center for Independent Journalism
Ray Carter is the director of OCPA's Center for Independent Journalism. He has two decades of experience in journalism and communications. He previously served as senior Capitol reporter for The Journal Record, media director for the Oklahoma House of Representatives, and chief editorial writer at The Oklahoman. As a reporter for The Journal Record, Carter received 12 Carl Rogan Awards in four years—including awards for investigative reporting, general news reporting, feature writing, spot news reporting, business reporting, and sports reporting. While at The Oklahoman, he was the recipient of several awards, including first place in the editorial writing category of the Associated Press/Oklahoma News Executives Carl Rogan Memorial News Excellence Competition for an editorial on the history of racism in the Oklahoma legislature.