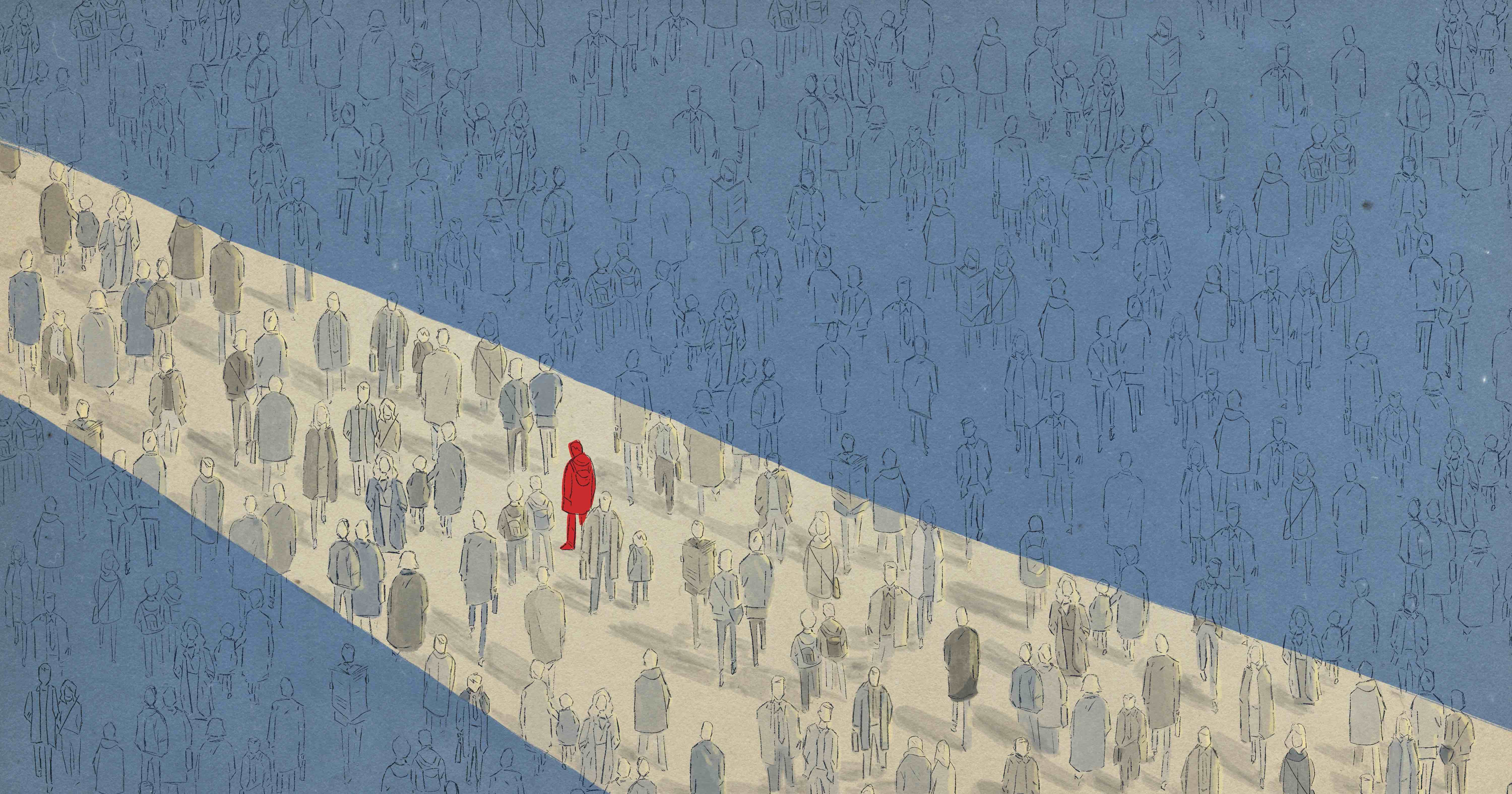 Economy , Culture & the Family
Ray Carter | April 6, 2020
Oklahoma no outlier on 'shelter in place'
Ray Carter
What if Oklahoma instituted a "shelter in place" order to combat the COVID-19 virus and no one noticed?
Despite calls from some activists for Gov. Kevin Stitt to issue a "shelter in place" order, the governor recently noted the main provisions of such orders have already been imposed in Oklahoma.
"When we closed all nonessential businesses in all 77 counties that, practically, did the same thing that most other states have done," Stitt said. "So, when you look at what's actually happening on the ground, we are very similar to most states."
Even Oklahoma mayors who have embraced the explicit "shelter in place" phrase acknowledge Stitt's point and agree the underlying policy has already been in place.
On his Facebook page on March 28, Oklahoma City Mayor David Holt posted, "Forty-three of the nation's top 50 cities are now under a 'shelter in place' order. All week, our legal team has analyzed the Governor's orders that were applied to Oklahoma City on Tuesday. They have determined those orders are functionally similar to the 'shelter in place' orders in other cities. However, the avoidance of 'shelter in place' terminology has caused confusion in Oklahoma City. It is important that we communicate to you with clarity. As such, it is the recommendation of my public health advisory group that I incorporate the Governor's orders into my proclamation and officially ask us all to 'shelter in place.' Tulsa Mayor G.T. Bynum is making this announcement simultaneously in Tulsa."
A release distributed by Holt's office the same day noted that "shelter in place" does not mean citizens cannot leave their homes or that many businesses cannot remain open.
The release specified that citizens can still "shop for groceries, medicine, gas, repairs, and other essential goods and services," go to a restaurant for takeout, "exercise outside," and "go to work in an essential job" or "do business with someone working in an essential job." The mayor's release referred citizens to a state website to learn what businesses are considered "essential."
The mayor's order also declared that citizens could take public transit despite COVID-19 fears.
That hasn't satisfied some activists, although they've provided few specifics on what additional action they want taken.
A Facebook group, "Save Our State: Calling on Governor Stitt to act NOW," has been among the most vocal, demanding that Stitt "issue a 'Shelter-in-place' order similar to Ohio, Louisiana, and New York NOW …"
In a recent column in the Tulsa World, the Facebook group's founders—Laura Bellis and Nate Morris—wrote that Oklahoma "is in the middle of its 'point of no return' window," citing estimates produced by COVIDActNow.org.
But the orders they tout as models—those issued by Ohio, Louisiana, and New York—are substantively similar to orders now in place in Oklahoma.
The order issued by the governor of Louisiana exempts grocery stores and pharmacies, as well as "essential" businesses that (based on a federal document linked in the order) include the same categories allowed to operate in Oklahoma.
The Ohio order declares, "All Essential Businesses and Operations are encouraged to remain open." It also allows citizens to leave the home to obtain "necessary supplies and services" and for "outdoor activity." The Ohio order relies on the same federal guidelines used in Oklahoma to define "essential" businesses and includes a lengthy list of those businesses, which are exempt from the order's restrictions on citizen movement.
When New York Gov. Andrew Cuomo issued a "stay at home" order for that state, The New York Times reported that citizens could continue to go to grocers, restaurants offering takeout or delivery, convenience stores, liquor stores, hardware stores, warehouses and distributors, health care providers and pharmacies, gas stations, banks, laundromats and dry cleaners, child care providers, animal shelters and veterinary services, telecommunications and transportation providers, auto repair, and could also interact with plumbers and other skilled contractors, construction companies, and more.
In New York, public transit is also exempted from the closure order despite the pandemic.
The dispute over "shelter in place" even came up on the House floor during debate over legislative concurrence with Stitt's executive order declaring a health emergency in Oklahoma.
"Does the governor plan under this act to follow some of what municipalities are doing and issue a statewide 'shelter in place' order rather than what he's done right now, which is the 'safer at home' order?" said House Minority Leader Emily Virgin, D-Norman.
"I think there's functionally no real difference between the 'safer at home' and the 'shelter in place,'" said House Majority Floor Leader Jon Echols, R-Oklahoma City. "I think in function they're kind of the same thing."
Virgin said she believed fewer businesses should be considered "essential" and forced to close.
"We know that businesses have been able to apply and some of them have been granted 'essential' status when, I think, a lot of people would think, 'Well, that business probably really isn't essential,'" Virgin said.
Echols said debate could occur over defining an "essential" business, but that there is little difference between what is occurring in Oklahoma and elsewhere.
"It's my opinion that a 'safer at home' order that shuts down non-essential businesses is functionally the same as a 'shelter in place' order that shuts down all non-essential businesses," Echols said. "As somebody who has employees in five states, some have 'shelter in place' orders, some don't. The functionality of how they deal with their day to day hasn't changed in any of them."
Also, while Oklahoma activists point to the projections of COVIDActNow.org, that organization has drawn fire for flawed methodology and wildly inaccurate estimates.
On its own website, COVIDActNow.org describes its predictions as "guesses, in some cases informed by data." The organization admits its model "does not adjust for the population density, culturally-determined interaction frequency, and closeness, humidity, temperature, etc." And the group says its data regarding demographics, populations, and hospital bed counts "are outdated." As a result, COVIDActNow.org said its state-level projections relied on demographics "for the USA as a whole" rather than data "specific to each state."
The use of national figures, rather than state-specific data, creates significant problems with COVIDActNow's projections. While Oklahoma averages 54.7 people per square mile, the U.S. figure is nearly double that at 94 people per square mile while New York has a population density of 421 people per square mile.
The difference in population density between Oklahoma City and New York City is stark: 956 people per square mile versus more than 27,000 people per square mile, respectively.
Both state and local officials in Oklahoma have stressed that individual initiative will have more impact than government orders on the reduction of the spread of COVID-19, due in part to the logistical challenges of enforcing even-more restrictive government orders.
On March 28, Holt noted, "As I have said this week, in a free society, the reality is that only you can truly keep yourself sheltered in place and safe from COVID-19."
Stitt has repeatedly made similar comments, saying, "Ultimately, this comes down to personal responsibility."
At a recent press conference, Stitt noted most citizens and businesses have adjusted behavior and practices to reduce virus exposure and spread, including implementation of work from home, curbside service, more aggressive cleaning, and social distancing techniques.
The governor has indicated a true "shelter in place" order that denies citizens the ability to obtain basic necessities is not feasible.
"We know that our folks have to go out to the grocery store," Stitt said. "They have to go to the pharmacy. It's about being safe when you're there."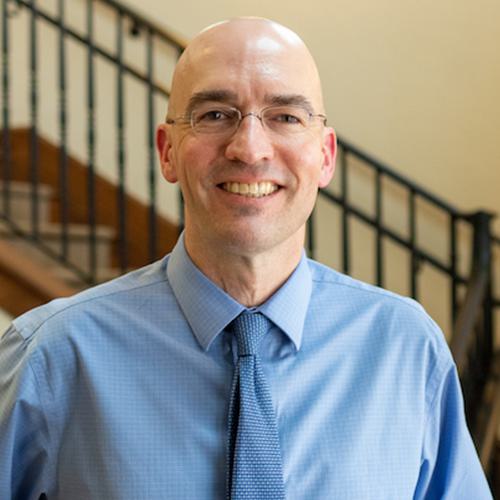 Ray Carter
Director, Center for Independent Journalism
Ray Carter is the director of OCPA's Center for Independent Journalism. He has two decades of experience in journalism and communications. He previously served as senior Capitol reporter for The Journal Record, media director for the Oklahoma House of Representatives, and chief editorial writer at The Oklahoman. As a reporter for The Journal Record, Carter received 12 Carl Rogan Awards in four years—including awards for investigative reporting, general news reporting, feature writing, spot news reporting, business reporting, and sports reporting. While at The Oklahoman, he was the recipient of several awards, including first place in the editorial writing category of the Associated Press/Oklahoma News Executives Carl Rogan Memorial News Excellence Competition for an editorial on the history of racism in the Oklahoma legislature.