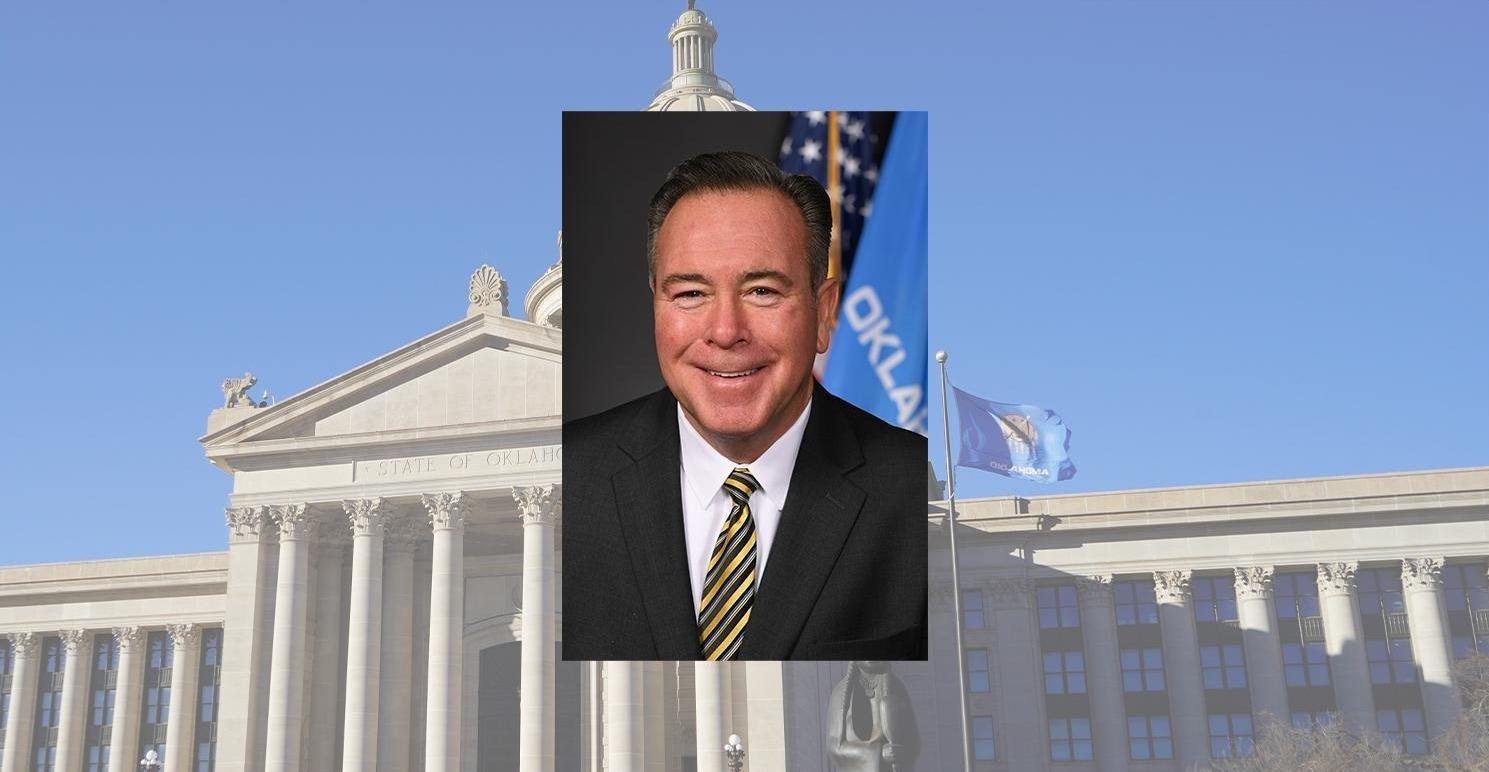 Budget & Tax , Law & Principles
Ray Carter | February 2, 2023
Oklahoma officials push back on ESG
Ray Carter
In recent years, environmental activists have sought to defund U.S. energy development and production by pressuring financial companies to adopt "environmental, social, and governance" (ESG) policies that prioritize political considerations over returns when making investment decisions.
But Oklahoma officials, at both the state and federal level, are pushing back, and ESG proponents are expected to lose billions of dollars in business they currently conduct with Oklahoma state entities.
This week Oklahoma State Treasurer Todd Russ sent a letter and questionnaire to national financial institutions, including fund managers and banks, to determine which companies are trying to "boycott energy companies" in Oklahoma.
Russ' efforts spring from enactment of the "Energy Discrimination Elimination Act of 2022," which requires the state to "sell, redeem, divest, or withdraw all publicly traded securities" from any financial company that "continues to boycott energy companies" via ESG policies.
Russ' letter is the first step in compiling the list of companies that may run afoul of Oklahoma state law.
"I took office on January 9th and began compiling a list of companies, banks, and other entities that act against Oklahoma's interests because of their ESG stance," Russ said. "It is my responsibility to ensure Oklahomans' tax dollars will not be used to enrich organizations that act counter to our taxpayers' interests and our values. This questionnaire provides an opportunity for financial companies to attest to their business actions as they relate to Oklahoma. Other states are taking similar steps, and Oklahoma joins them in asserting that we will not do business with financial companies who discriminate against or boycott our energy industries and businesses."
Under Oklahoma law, any company that fails to respond to Russ' letter within 60 days (by April 1, 2023) will be presumed to be engaged in discriminating activities and Oklahoma government entities must divest any assets with those companies.
"This list is crucial to provide accountability for our government entities, including organizations responsible for pension funds such as the Oklahoma Public Employees Retirement System (OPERS) and Teachers Retirement System (TRS) to ensure our constituents' tax dollars are only invested in secure and verified financial companies that comply with Oklahoma law," Russ said. "OPERS alone has more than 60 percent of their portfolio totaling more than $10 billion managed by BlackRock, a well-known adversary of energy businesses."

The Oklahoma Public Employees Retirement System (OPERS) has billions managed by BlackRock, a well-known adversary of energy businesses.
The "Energy Discrimination Elimination Act of 2022" not only protects Oklahoma's fossil fuel industries, but also increases the financial security of Oklahomans who will depend on state retirement systems for income in their golden years.
A number of studies have shown that ESG investing policies have worse rates of return than companies that focus on growth potential. For example, a study by UCLA and NYU found that over the past five years ESG funds underperformed the broader market, averaging a 6.3 percent return compared to 8.9 percent return respectively. Additionally, in comparison to other investment plans, ESG investors generally end up paying higher costs for worse performance.
At the same time Russ' letter went out, 48 members of the U.S. Senate have introduced legislation to challenge President Biden's 401(k) ESG rule. Oklahoma's two U.S. senators—James Lankford of Oklahoma City and Markwayne Mullin of Westville—are among the lawmakers supporting the measure.
In November, Biden instituted a rule that explicitly permits ERISA retirement plan fiduciaries to consider ESG factors when selecting investments and exercising shareholder rights. Under Biden's rule, retirement fund managers can prioritize ESG factors instead of financial returns in their investment decisions.
The Biden rule replaced a previous rule that mandated fiduciary decisions be made solely on getting the best returns for the 152 million American workers who depend upon ERISA for their retirement. Because ERISA covers most employer-sponsored retirement plans, about $11.7 trillion in assets are impacted.
U.S. Rep. Andy Barr, R-KY, is leading the House version of the legislation. The disapproval resolution will receive a vote on the U.S. Senate and U.S. House floor. Under House and Senate rules, the senators and Barr will be able to force a vote on the resolution to nullify the rule. Additionally, the resolution only requires a simple majority vote threshold to pass and be sent to the President.
"Political preferences should have no place in determining Americans' retirement funds," Lankford said. "It's sadly not surprising that the White House is using their latest environmental, social, and governance (ESG) push to force their 'woke' agenda into every part of our lives, but it should not be at the cost of Americans' retirement. Americans should not have to turn over their retirement savings to left-wing activists."
"The Biden administration's reckless ESG rule proves that nothing is off limits when it comes to Joe Biden's radical green agenda—even Americans' hard-earned retirement savings," Mullin said. "This new rule will put Americans' savings at the mercy of asset managers pushing the woke ESG movement, regardless of low return rates or participant awareness. During a time of record inflation, it's more important than ever that Republicans condemn 'woke' policy measures that threaten the ability of hard-working families to save for retirement."
The federal measure also has bipartisan support in the U.S. Senate.
"At a time when our country is already facing economic uncertainty, record inflation and increasing energy costs, it is irresponsible of the Biden Administration to jeopardize retirement savings for more than 150 million Americans for purely political purposes," said U.S. Sen. Joe Manchin, D-WV. "I'm proud to join this bipartisan resolution to prevent the proposed ESG rule from endangering retirement incomes and protect the hard-earned savings of American families."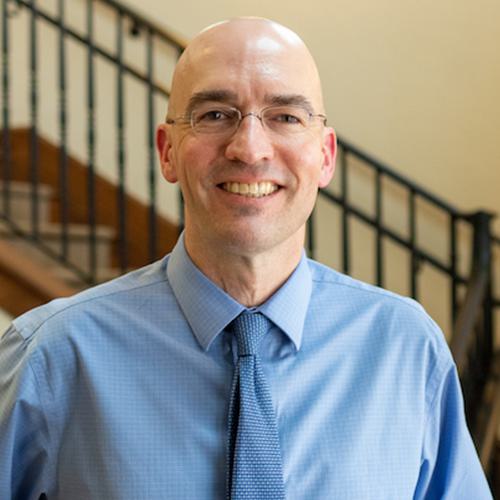 Ray Carter
Director, Center for Independent Journalism
Ray Carter is the director of OCPA's Center for Independent Journalism. He has two decades of experience in journalism and communications. He previously served as senior Capitol reporter for The Journal Record, media director for the Oklahoma House of Representatives, and chief editorial writer at The Oklahoman. As a reporter for The Journal Record, Carter received 12 Carl Rogan Awards in four years—including awards for investigative reporting, general news reporting, feature writing, spot news reporting, business reporting, and sports reporting. While at The Oklahoman, he was the recipient of several awards, including first place in the editorial writing category of the Associated Press/Oklahoma News Executives Carl Rogan Memorial News Excellence Competition for an editorial on the history of racism in the Oklahoma legislature.