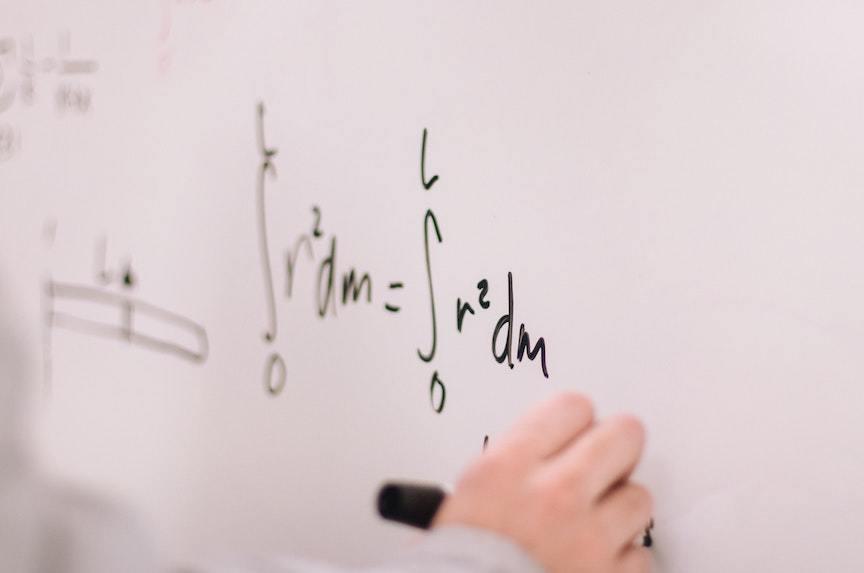 Higher Education
Ray Carter | December 20, 2021
Oklahoma professors oppose 'woke' math effort
Ray Carter
Professors and professionals across the country, including some in Oklahoma, have urged K-12 schools to preserve higher-level math courses, which are now under attack because some racial minorities are underrepresented.
In a public letter signed by nearly 1,500 individuals, officials declare that they "are deeply concerned about the unintended consequences of recent well-intentioned approaches to reform mathematics education, particularly the California Mathematics Framework (CMF). Such frameworks aim to reduce achievement gaps by limiting the availability of advanced mathematical courses to middle schoolers and beginning high schoolers. While such reforms superficially seem 'successful' at reducing disparities at the high school level, they are merely 'kicking the can' to college. While it is possible to succeed in STEM at college without taking advanced courses in high school, it is more challenging. College students who need to spend their early years taking introductory math courses may require more time to graduate. They may need to give up other opportunities and are more likely to struggle academically. Such a reform would disadvantage K-12 public school students in the United States compared with their international and private-school peers."
The California Mathematics Framework notes that inequities exist in mathematics for "students of color, girls, and students from low income homes," and warns that a "'color-blind' approach allows such systemic inequities to continue."
A Pew Research Center report issued earlier this year showed that Asians are significantly overrepresented in science, technology, engineering, and mathematics (STEM) occupations while blacks and Hispanics are underrepresented, and whites are slightly overrepresented. People of Asian descent hold 6 percent of all jobs but 13 percent of STEM jobs. Whites hold 63 percent of all jobs and 67 percent of STEM jobs. Black citizens hold 11 percent of all jobs compared to 9 percent of STEM jobs. And Hispanics hold 17 percent of all jobs, but just 8 percent of STEM jobs.
Among other things, the California framework recommends that K-12 students not be allowed to take Algebra I until ninth grade, a change that would prevent many students from advancing more quickly and would likely prevent many students from taking advanced calculus before graduation.
The California framework also suggests that some students should be allowed to take statistics and computer science courses in lieu of calculus.
The letter of opposition signed by many college professors teaching in STEM fields warns, "There cannot be a 'one size fits all' approach to K-12 mathematical education. Students should be offered multiple pathways and timelines to explore mathematics. But one of these pathways should be the option to obtain the fundamental preparation for college-level STEM, including algebra, calculus, and logical reasoning. Students should have the opportunity to take those classes at varying grade levels of middle and high school when they are ready, so that they acquire the tools to explore other STEM options and can build their proficiency in a balanced pacing, avoiding irresponsible compression late in high school."
The signers of the letter say efforts should be made to help more students succeed in STEM fields, but that the changes recommended for California schools will ultimately harm students.
"While the US K-12 system has much to improve, the current trends will instead take us further back," the letter states. "Reducing access to advanced mathematics and elevating trendy but shallow courses over foundational skills would cause lasting damage to STEM education in the country and exacerbate inequality by diminishing access to the skills needed for social mobility."
As of Dec. 19, 2021, the letter had been signed by 1,470 individuals, including Kun Lu, associate professor of information science at the University of Oklahoma; Paul J. Tikalsky, professor and dean of engineering at Oklahoma State University; Adrienne M. Wootten, research scientist at the University of Oklahoma; and Dennis H. Hudson, professor emeritus of accounting at the University of Tulsa.
The Oklahoma professors' opposition to the California framework contrasts with other trends visible in the state's college system. For example, a job description posted earlier this year by the Jeannine Rainbolt College of Education at the University of Oklahoma showed the university was seeking an assistant professor in math education who "will contribute to growing interest and expertise" in "mathematics for equity and social justice."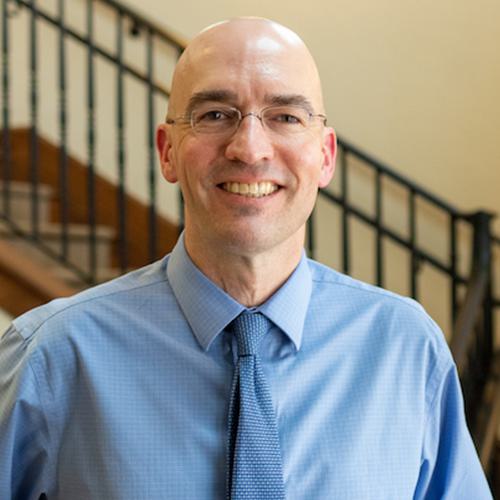 Ray Carter
Director, Center for Independent Journalism
Ray Carter is the director of OCPA's Center for Independent Journalism. He has two decades of experience in journalism and communications. He previously served as senior Capitol reporter for The Journal Record, media director for the Oklahoma House of Representatives, and chief editorial writer at The Oklahoman. As a reporter for The Journal Record, Carter received 12 Carl Rogan Awards in four years—including awards for investigative reporting, general news reporting, feature writing, spot news reporting, business reporting, and sports reporting. While at The Oklahoman, he was the recipient of several awards, including first place in the editorial writing category of the Associated Press/Oklahoma News Executives Carl Rogan Memorial News Excellence Competition for an editorial on the history of racism in the Oklahoma legislature.