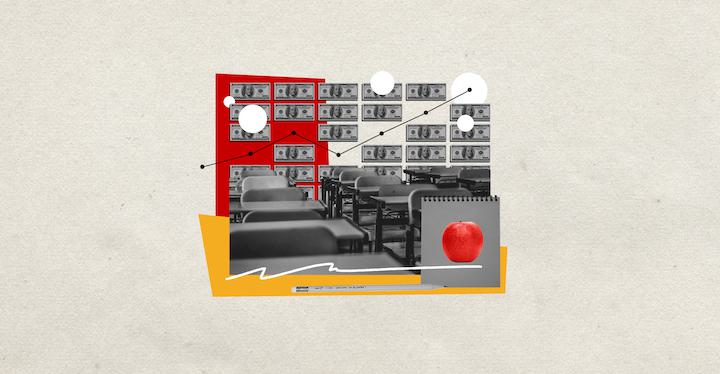 Budget & Tax , Education
Ray Carter | August 29, 2022
Oklahoma schools' federal spending highlighted at meeting
Ray Carter
Beginning in 2020, the U.S. Congress approved three rounds of federal COVID-bailout funding that directed more than $2 billion combined to Oklahoma school districts. That money was supposed to pay to mitigate viral spread and address challenges created by the pandemic, including learning loss from COVID shutdowns.
The federal COVID money was in addition to other federal funds already received annually by Oklahoma school districts.
Today, much of the COVID money remains unspent in Oklahoma and relatively little information has been publicized on exactly how Oklahoma schools have spent the funds that have been used.
But documents from a handful of schools that failed to meet state filing deadlines, included in the August meeting of the State Board of Education, provide a glimpse of how some districts are using both their COVID-bailout funds and other federal funds.
The reported COVID expenses of some late-filing schools included using federal money to make current payments on new buses, while other federal funds have been used to send dozens of staff to an event more than 540 miles from the district. One school district asked for federal funds to reimburse a range of vendors—including itself on the list of vendors.
Some expenses appeared to have little obvious relationship to COVID and may have involved using one-time federal funds to supplant state-and-local funds, a practice that could artificially inflate school spending in ways that are difficult to bring back in line with fiscal reality once COVID funding ceases. Other reported expenditures were for services that might have been obtained at a lower cost through providers that operate in-state.
But the only role members of the State Board of Education held in the process was to decide whether to allow districts to receive federal reimbursement despite filing their requests after the deadline set in state regulations.
One member, citing legal guidance from Brad Clark, general counsel for the Oklahoma State Department of Education (OSDE), noted that federal guidance barred the board from scrutinizing the use of federal COVID funds.
"There's some legal things, Brad, that you described, that based on how the federal law was written that we can't even ask what they're spending the money on or why," said State Board of Education member Trent Smith, who voiced concern about several items.
Documents show that the Mosely school district sought reimbursement from federal COVID funds for payment of $26,204 to Jeff Lungren Chevrolet between July 1, 2021, and June 30, 2022.
OSDE officials indicated Mosely was using federal funds to make payments on new buses.
A letter provided by Mosely officials to the State Board of Education described that expenditure, along with several others, as "allowable expenditures related to educational content."
The Lone Grove district sought reimbursement from federal funds provided through the Elementary and Secondary School Emergency Relief (ESSER) portion of the federal "American Rescue Plan Act" that passed after Joe Biden became president.
The expenditures for which Lone Grove sought reimbursement included salaries and employee benefits for instructional services, as well as supplies and materials. Among the entities on the list of vendors for which Locust Grove officials sought repayment with federal funds were expenditures made by Locust Grove Schools itself.
The Chickasha district sought repayment from federal Title II funding, which can be used to cover the cost of teacher training.
The district sent a letter saying it had "sent 48 key staff members" to St. Charles, Missouri (a suburb of St. Louis) at the end of June to attend a Professional Learning Communities Institute provided by Solution Tree. The training was more than 540 miles from Chickasha. The number of staff sent to the far-off training was roughly equivalent to 40 percent of all teachers employed in the district in 2020, according to state records.
All districts seeking an exemption from the state board at the group's August meeting failed to comply with state regulations guiding reporting requirements for the reimbursement process.
That failure irked some members of the board.
"We're asking kids to be on time for school. We're asking them to turn papers in on time," Smith said. "And we can't get the administrations of some of these schools to simply submit receipts on time. I know in my business if I don't submit a receipt on time or file a claim on time—I'm a federal contractor—they just say, 'Sorry. You're not getting that money.'"
He noted some of the late filings involved "very large dollar amounts" and that in many cases the excuses for late filing "basically say, 'My dog ate my homework.'"
And in districts that did have a better excuse, the backstory involved poor prior management.
Rick Pool, executive director of finance and audits at the Oklahoma State Department of Education, noted that the former superintendent of Mosely failed to comply with federal regulations for some programs and was replaced, along with 100 percent of the members of the Mosely school board, within the past year.
He said the current Mosely administration is doing a better job.
Board members considered tabling most of the requests presented by late filers, saying little time had been provided to thoroughly vet the late filings.
"We didn't have access to any of this information until less than 48 hours," said state board member Brian Bobek. He said he would prefer to have more time to better review such claims, particularly given that the schools failed to comply with deadlines.
Pool said one reason information was provided just two days prior to the Aug. 25 board meeting was that OSDE officials had additional problems with some claims submitted by districts.
"We were waiting on some of those districts to have approvable claims," Pool said. "They filed for reimbursement, let's say, two weeks ago, but some of those claims had items that we didn't feel like met the intent and standard of the law, so we sent it back and had them amend some of their justifications. So, we were waiting on some of those amendments until Monday (August 22)."
State Superintendent of Public Instruction Joy Hofmeister objected to delaying approval of the late-filed requests and also objected to board members' suggestion that more information should be provided.
"If we were to have given you information 30 days ago—because, remember, we do these once a month—you would have had a list so long you couldn't have done the review that you're looking at," Hofmeister said.
She said it would be "jeopardizing the important financial standing" of the late-filing school districts if the board delayed approval.
"I don't know how to find for you the balance that you want without overwhelming you," Hofmeister said.
OSDE Financial-Oversight Concerns
Watchdog entities have twice criticized the credibility of financial oversight at OSDE under Hofmeister's watch.
In July, officials with the Legislative Office of Fiscal Transparency said they had identified significant irregularities in schools' financial reporting after performing only a cursory review of the Oklahoma Cost Accounting System (OCAS), an OSDE program that compiles financial data from all public-school districts. Among other things, LOFT officials found that Oklahoma school districts reported spending nearly a quarter-million dollars on firearms that were identified as nutrition services and other non-weapon categories.
The office of the Oklahoma State Auditor & Inspector has also criticized financial oversight at OSDE under Hofmeister's leadership.
A 2020 state audit of Epic Charter Schools said that the OSDE typically "accepted at face value" any data reported to the agency by school districts "without on-site follow-up," and that in some instances "a process to verify the accuracy of the reported information did not exist" at the Oklahoma State Department of Education.
The audit said the Oklahoma State Department of Education had "no process in place to evaluate actual compliance with the written policies and procedures, or with applicable laws, statutes, or Administrative Rules" that govern the use of funds [emphasis in original].
The LOFT report came shortly after Hofmeister had balked at Oklahoma Secretary of Education Ryan Walters's request for the department to provide information, including copies of reports on a program's spending and outcomes, before he would sign off on a $12 million contract. Email records show the Oklahoma State Department of Education initially wanted Walters to sign off on that contract without providing such information.
It was not immediately clear if the reimbursement requests made by late-filing districts are typical of requests from other schools. If so, the amount of money involved is significant.
Kathy Dodd, deputy superintendent of federal programs and chief innovation officer at the Oklahoma State Department of Education, said the amount of federal funding flowing into Oklahoma schools through her department "exploded" in roughly one year from about $250 million to $2.3 billion.
In the past year, she said OSDE officials had signed off on 11,404 claims totaling $948,000,615.
The deadline for schools to use currently unspent federal COVID-bailout funds extends as far out as Sept. 30, 2024.
Despite their concerns, board members ultimately voted to approve the reimbursements for the late-filing schools amidst claims those districts would be left in significant financial peril if payments were delayed.
Fiscal Cliff
If schools are using federal COVID-bailout funds for routine expenses, experts have warned that schools could face significant financial problems within two years once the extra federal funds have been depleted.
During a recent webinar, Marguerite Roza, director of the Edunomics Lab at Georgetown University, said, "Right now the financial shock is a positive one where school districts are spending more than they would normally have, all else equal, somewhere well over 4-percent more," Roza said. "So, the financial shock is one of increased spending."
She said that increased spending is "largely" driven by ESSER funds, but she noted by the 2024-2025 school year that money will no longer be available. Due to that fact, along with other negative trends such as a recession and inflation, Edunomics officials predict "things get, really, pretty ugly" for schools nationwide as they face a financial "bloodletting," Roza said.
"Obviously, ESSER is boosting spending, but then it ends abruptly in September '24," Roza said. "And anytime you have a bunch of money that you can spend, and then it stops, you have what you call a 'fiscal cliff.' And then that's a bit of a shock. So we have the shock of this extra money, and then the shock of it stopping. So, the districts that are most at risk when that stops are the districts that are using ESSER for recurring financial commitments."
Nationwide, the federal government reports that $130 billion in federal COVID-bailout funds remain unspent at school districts, but Roza said schools are expected to burn through that money quickly in the months ahead, saying there are indications school spending of ESSER funds is "picking up with a vengeance."
"Spending it down is going to require, at this point, $5 billion a month in spending, or $60 billion a year," Roza said.
She said that will mean most districts nationwide will increase spending by nearly 8 percent—and then the federal COVID funds will cease.
"That's what we're calling an ESSER hangover," Roza said. "We make these commitments. The money, the revenue source, runs out, but the commitments continue on."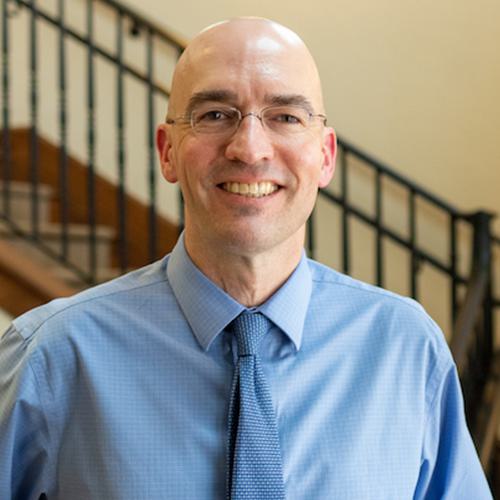 Ray Carter
Director, Center for Independent Journalism
Ray Carter is the director of OCPA's Center for Independent Journalism. He has two decades of experience in journalism and communications. He previously served as senior Capitol reporter for The Journal Record, media director for the Oklahoma House of Representatives, and chief editorial writer at The Oklahoman. As a reporter for The Journal Record, Carter received 12 Carl Rogan Awards in four years—including awards for investigative reporting, general news reporting, feature writing, spot news reporting, business reporting, and sports reporting. While at The Oklahoman, he was the recipient of several awards, including first place in the editorial writing category of the Associated Press/Oklahoma News Executives Carl Rogan Memorial News Excellence Competition for an editorial on the history of racism in the Oklahoma legislature.