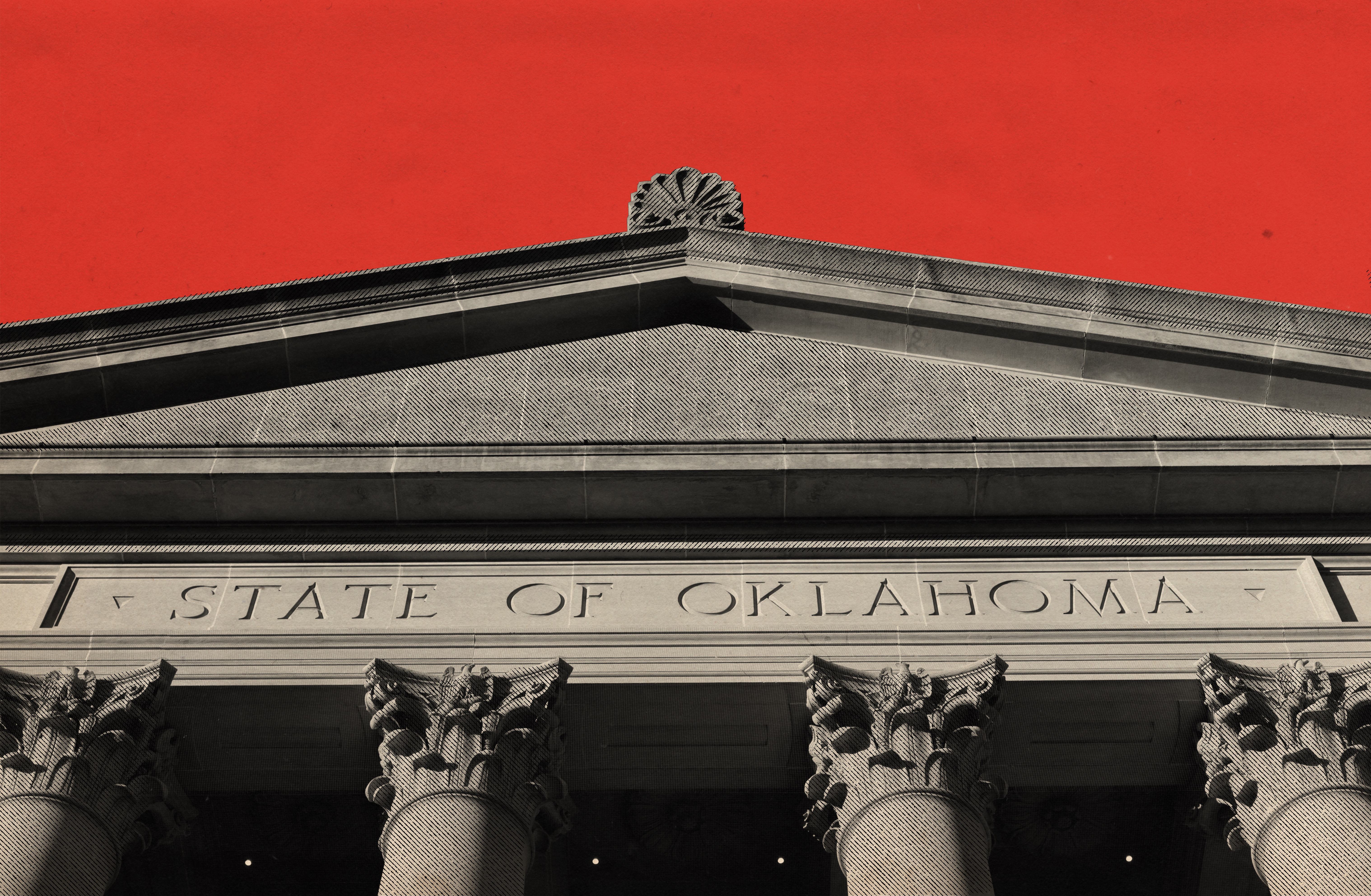 Education , Law & Principles
Ray Carter | May 19, 2022
Oklahoma Senate votes to ban boys from girls' bathrooms
Ray Carter
Oklahoma schools would be prohibited from allowing boys to use girls' bathrooms, and schools would face the loss of state funding for violations, under legislation that easily passed out of the Oklahoma Senate.
"Does biological sex even matter in our country anymore?" said state Sen. David Bullard, R-Durant. "Oklahomans are answering this question, loud and clear. It most certainly does matter."
Senate Bill 615, by Bullard, states that all public schools "shall require every multiple occupancy restroom or changing area" to be designated for the "exclusive use of the male sex" or "exclusive use of the female sex," with access based on the sex listed on a child's birth certificate. (School districts already maintain copies of students' birth certificates.)
Should an individual not wish to use the bathroom designated for his or her sex, the legislation requires that public schools "shall provide a reasonable accommodation" by granting those individuals "access to a single-occupancy restroom or changing room."
The legislation requires school districts to adopt discipline policies for individuals who do not comply with the law, and in instances where a school district does not obey the law, the State Board of Education can strip the district of 5 percent of its state funding. In addition, parents would have a legal cause of action against a school that does not comply with the law.
The legislation follows recent controversy in the Stillwater district, where district policy allowed boys to use the girls' bathrooms and locker rooms if a boy claimed to identify as a girl, or vice versa.
Despite strong parental objections, the Stillwater board passed a resolution refusing to change course unless the district "has no choice but to alter its practice because of binding authority directing otherwise."
Stillwater officials said their policy was based, in part, on guidance from the Oklahoma State Department of Education (OSDE), and a spokesperson for State Superintendent of Public Instruction Joy Hofmeister acknowledged the agency affirmed to Stillwater Public Schools that "legal precedent has addressed the need for equal access, including facilities."

Lawmakers should not "allow the demands of 1 percent to make the freedoms of the 99 percent vanish… We are here to protect people from being compelled ... to live in someone else's fantasy." —State Sen. David Bullard (R-Durant)
Hofmeister, who switched parties last year to seek the Democratic Party's gubernatorial nomination, subsequently distanced herself from that statement, later declaring through a spokesman that she believes local districts have control over bathroom policy and even saying OSDE "does not provide legal advice or representation to districts," even though she acknowledged districts had "requested resources" from the agency on the topic.
State Sen. Michael Brooks, D-Oklahoma City, asked Bullard why he believed it is not safe to allow boys and girls to intermix in school bathrooms.
"The author mentioned that this could be 'dangerous,'" Brooks said. "And so, I was curious what the definition of dangerous is when it comes to using the restroom that he's talking about?"
Bullard said allowing men into women's restrooms has been associated with many criminal acts in both private-sector settings and schools, noting the policy is often exploited by individuals who simply claim to be transgender to access a women's bathroom.
"There have been examples of attacks, rape, taking pictures of them while they're undressing or while they're using the restroom," Bullard said. "There are numerous examples of this nationwide where people who were not suffering from gender dysphoria decided to use this policy in order to cause harm to someone else."
Brooks repeatedly suggested allowing transgender students to access a single-stall bathroom was a "separate but equal" policy comparable to racial segregation.
State Sen. J.J. Dossett, D-Owasso, criticized SB 615's provisions allowing for schools to lose state funding for noncompliance, noting that decision would be in the hands of the State Board of Education, whose members are mostly appointed by the governor.
"My concern is that a school could be legally right but could be gone after by a state school board for some reason," Dossett said. "What protection does the school have to plead their case beyond the state school board to protect that 5 percent of their funding that could be taken away?"
"There's a simple solution to that," Bullard responded. "It's 'follow the law.'"
He noted the State Board of Education already has oversight of public schools and can impose penalties on districts that are noncompliant with other Oklahoma laws, and no abuses have occurred.
For example, in 2021 the State Board of Education suspended the license of the Western Heights superintendent and placed the district on probation following numerous problems at the school. The district faced potential annexation if it failed to address the board's concerns.
If the State Board of Education imposes the 5-percent penalty on a district, Bullard said "it's going to be pretty blatant that they were refusing to follow the law."
State Sen. Mary Boren, D-Norman, said the abuses associated with allowing boys into girls' bathrooms can and do happen in bathrooms limited to one sex, and suggested the legislation served little purpose.
"Isn't it true that there are cases where women violate the privacy of other women in a changing room by videotaping, that men in a men's changing room will have violated the privacy (of others) by videotaping or taking advantage of that vulnerable changing-room or bathroom scenario?" Boren said. "Isn't it true that same-gendered or same-sex people can violate each other's privacy and security as well?"
Opponents also argued passage of SB 615 could lead the Biden administration to strip Oklahoma schools of federal funding. Bullard disagreed, but also said that should not be the controlling consideration for lawmakers.
"Is everything that is sacred and decent in this world for sale?" Bullard said. "Benjamin Franklin once said that they who would sacrifice permanent freedom for temporary security will lose both and deserve neither. That's words of wisdom for what we're facing here."
Supporters said SB 615 is based on common sense and longstanding practice.
State Sen. Rob Standridge, R-Norman, called the bill a "no-brainer" and urged his colleagues "to protect little girls that want privacy and want to use the bathroom without boys."
Bullard said it is a "scientific fact that there are two sexes—male and female," and that fact "has not, will not, and cannot change." He said lawmakers should not "allow the demands of 1 percent to make the freedoms of the 99 percent vanish."
"This is our job. This is our responsibility," Bullard said. "We are here to protect people from being compelled, beyond their will, to live in someone else's fantasy."
SB 615 passed the Oklahoma Senate on a 38-7 vote that broke mostly along party lines.
Despite having criticized the bill, Dossett voted with Republicans in favor of its passage. Dossett represents a heavily Republican district and is up for re-election this year.
The bill now proceeds to the Oklahoma House of Representatives.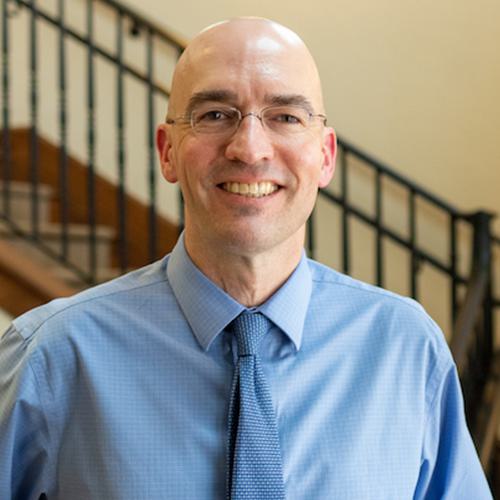 Ray Carter
Director, Center for Independent Journalism
Ray Carter is the director of OCPA's Center for Independent Journalism. He has two decades of experience in journalism and communications. He previously served as senior Capitol reporter for The Journal Record, media director for the Oklahoma House of Representatives, and chief editorial writer at The Oklahoman. As a reporter for The Journal Record, Carter received 12 Carl Rogan Awards in four years—including awards for investigative reporting, general news reporting, feature writing, spot news reporting, business reporting, and sports reporting. While at The Oklahoman, he was the recipient of several awards, including first place in the editorial writing category of the Associated Press/Oklahoma News Executives Carl Rogan Memorial News Excellence Competition for an editorial on the history of racism in the Oklahoma legislature.