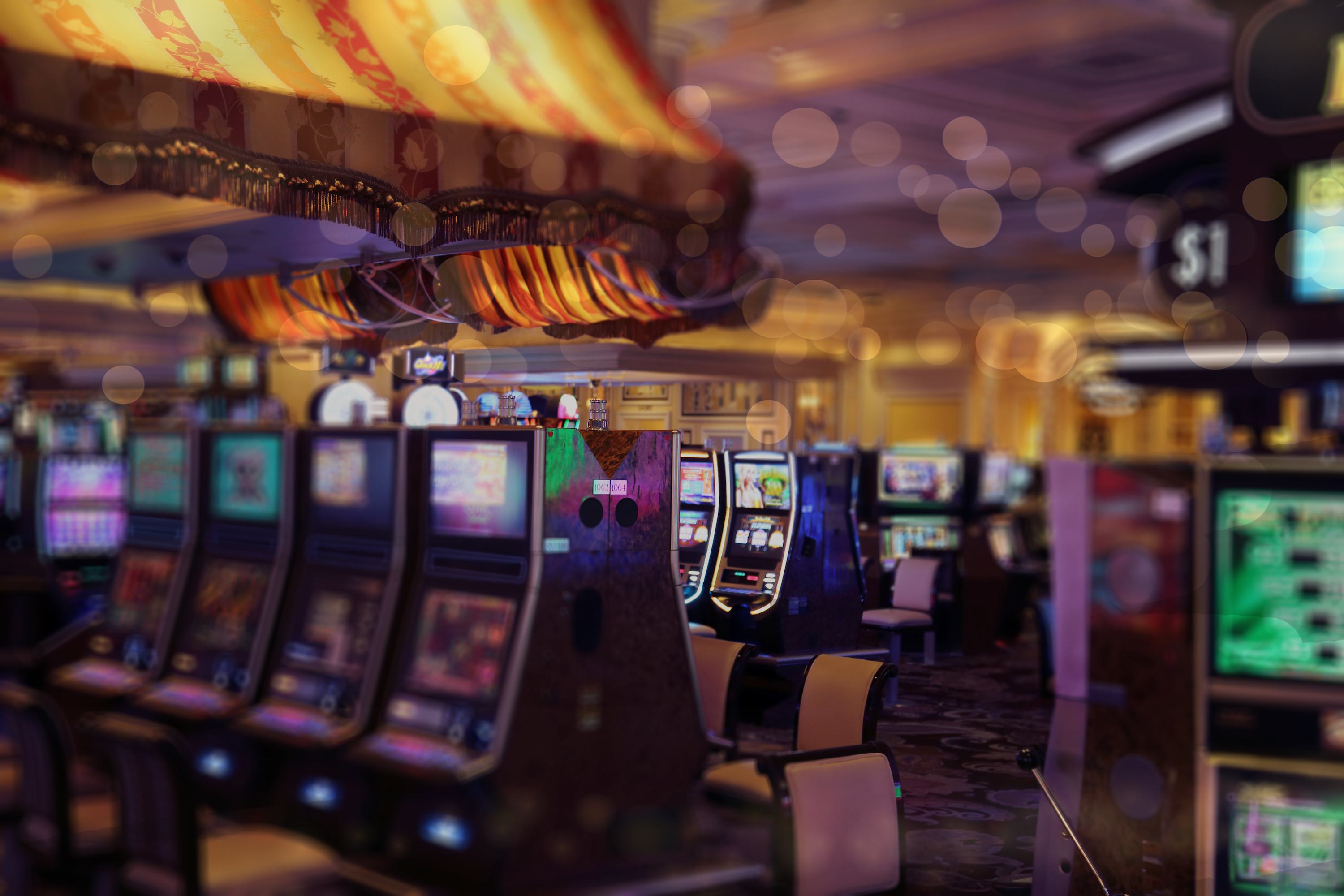 Budget & Tax
Ray Carter | August 22, 2019
Oklahoma tribes enter Arkansas market despite higher taxes
Ray Carter
The tribal governments who operate Oklahoma casinos have been at odds with Gov. Kevin Stitt over the governor's suggestion that state "exclusivity" fees on casinos should be increased from the current top rate of 6-percent on slot machines when gaming compacts come up for renewal at the end of the year.
Officials with 29 tribal governments in Oklahoma have signed a letter saying they believe existing gaming compacts "automatically renew" on Jan. 1, 2020 and that "rates under the present Gaming Compact should not change."
Yet even as those tribal officials oppose increased fees in Oklahoma, one tribe that was a signatory to that letter has announced plans to open a casino in Arkansas, and another signatory tribe has already gained approval for a new Arkansas casino. Both are pursuing those projects despite the fact that Arkansas' tax rate on casinos is more than double the exclusivity-fee rate imposed on slot machines in Oklahoma.
Cherokee Nation Businesses has announced plans to open a resort and casino in Pope County, Arkansas. That proposed $225 million casino, which would be the fourth in the state of Arkansas, will include 1,200 slot machines, 32 table games, and a sports book. The latter offering is one the tribe cannot legally provide in Oklahoma, but state officials could authorize sports betting in Oklahoma casinos in exchange for higher overall exclusivity fees as part of any compact renegotiation.
Cherokee Nation Businesses is a holding company for the Cherokee Nation's economic portfolio and describes itself as "the economic engine of Cherokee Nation." Cherokee Nation Businesses beat out four rivals to receive the backing of Pope County officials, a requirement in Arkansas.
According to news accounts, the Choctaw Nation was also among those competing with the Cherokee Nation to obtain the fourth casino license in Arkansas.
Similarly, the Quapaw Nation, which operates two Oklahoma casinos, broke ground on a new a $350 million casino and resort in Pine Bluff, Arkansas, in February. Upon completion, that casino is expected to include 2,000 slot machines and 50 table games.
Under the typical gaming compact, Oklahoma imposes a top 6-percent "exclusivity" fee on adjusted gross revenues generated by slot machines at a tribal casino, which account for much gaming revenue. (A higher rate of 10 percent is imposed on card games, dice games, and roulette.) The fee is paid to the state because tribal governments are the only entities in Oklahoma allowed to operate casinos.
In contrast, the tax rate on commercial casino gaming in Arkansas is 13 percent of the first $150 million of net casino gaming receipts and 20 percent on receipts above $150 million.
In Arkansas, tribal governments receive no tax preferences over non-tribal operators of casinos.
"From a tax perspective, there is not any land held in trust in the state, so due to that the normal tax rates apply," said Scott Hardin, director of communications for the Arkansas Department of Finance and Administration. "So there isn't a different set of guidelines related to this potential casino."
Casino gaming was legalized through a constitutional amendment passed by Arkansas voters last November. Currently, there are three licensed casinos in the state. The Quapaw Nation holds one of those licenses. The Cherokee Nation is seeking the fourth. The licensing process is expected to continue for several more months before the fourth license is awarded.
The Quapaws and Cherokees were both financial backers of the campaign to legalize casinos in Arkansas. The Arkansas Democrat-Gazette reported that the Cherokee Nation contributed $2.2 million to the pro-casino campaign while the Quapaw Nation provided $3.7 million.
The 13- and 20-percent tax rates were explicitly included in the text of proposed Arkansas state constitutional amendment, and the resulting estimated tax revenue was touted in ads supporting passage of the casino measure, including ads that said the money would be used to pave roads and even lower taxes.
Sean Harrison, a public-relations official for Quapaw Nation Chairman John Berrey, said the chairman "agrees with the rest of the tribes in Oklahoma that Oklahoma compacts are just fine like they are."
"Chairman Berrey is in alignment with the rest of the gaming tribes in Oklahoma as far as that goes," Harrison said. "And in Arkansas, that's commercial gaming and the amendment was written in a different way. We were fortunate and pleased to get a gaming license for Jefferson County—Pine Bluff, Arkansas—and we'll pay the taxes that were outlined in that new amendment."
In a November 2018 interview with the Arkansas Times, Berrey indicated there would be no effort by the Quapaw Nation to make its Arkansas casino property designated trust land, which would confer various regulatory advantages.
"I just don't see it happening," Berrey said.
Sara Hill, who currently serves as the Cherokee Nation secretary of natural resources and has been nominated to serve as the tribe's attorney general, said the Cherokee Nation is willing to review and consider any proposal Stitt should make.
"There is no dispute between the Cherokee Nation and the state of Oklahoma over exclusivity payments," Hill said. "To date, Governor Stitt has never proposed a change to the rate structure in the gaming compact. If that should change in the future, the Cherokee Nation would carefully evaluate his proposal."
And she said the tribe's potential venture into Arkansas would have economic benefit for Oklahoma.
"The success of Legends Resort & Casino Arkansas will be great for all Oklahomans," Hill said. "Like any successful business with its corporate headquarters in Oklahoma, the dollars earned in Arkansas will also support jobs in Oklahoma. Because the Cherokee Nation will own Legends Resort & Casino Arkansas, Oklahomans will also benefit from increased revenues to our state that help build roads and bridges, support education for Oklahoma students and help fund the many other cooperative agreements that keep Oklahoma strong despite the state's fiscal challenges."
Hill concluded, "The Cherokee Nation's success in gaming, both inside and outside our state, is good for Oklahoma."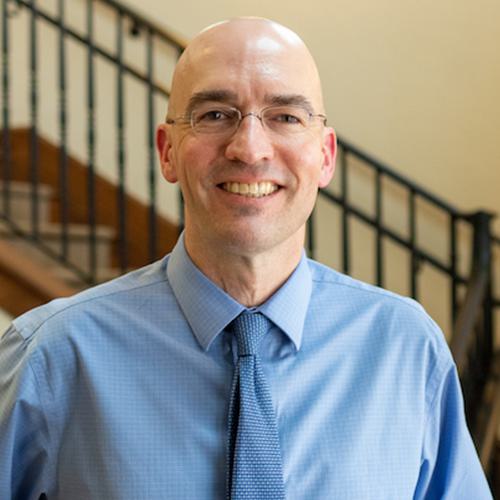 Ray Carter
Director, Center for Independent Journalism
Ray Carter is the director of OCPA's Center for Independent Journalism. He has two decades of experience in journalism and communications. He previously served as senior Capitol reporter for The Journal Record, media director for the Oklahoma House of Representatives, and chief editorial writer at The Oklahoman. As a reporter for The Journal Record, Carter received 12 Carl Rogan Awards in four years—including awards for investigative reporting, general news reporting, feature writing, spot news reporting, business reporting, and sports reporting. While at The Oklahoman, he was the recipient of several awards, including first place in the editorial writing category of the Associated Press/Oklahoma News Executives Carl Rogan Memorial News Excellence Competition for an editorial on the history of racism in the Oklahoma legislature.