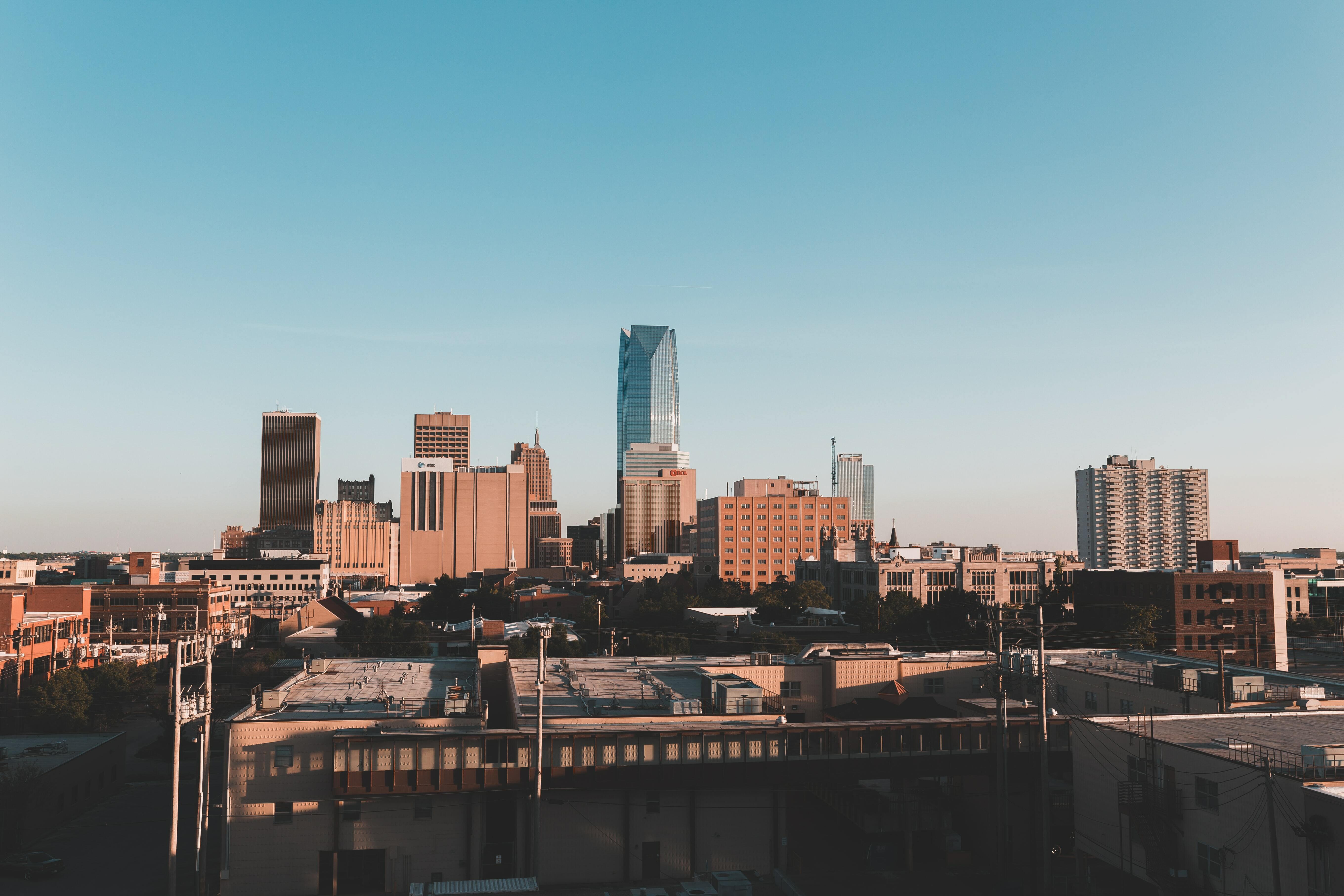 Economy
Ray Carter | April 24, 2023
Oklahoma's economic outlook ranked among nation's best
Ray Carter
A new report ranks Oklahoma's economic outlook among the best in the nation and finds Oklahoma has benefited from its largest level of positive domestic migration in a quarter-century.
The 2023 edition of "Rich States, Poor States," released by the American Legislative Exchange Council, ranks Oklahoma fifth-best in the nation in economic outlook, a designation based on 15 policy variables that include personal income tax rates, property tax burden, recently legislated tax changes, debt service, size of government, court systems, workers' compensation costs, and other factors.
State leaders view the ranking as a sign of Oklahoma's growing economic momentum and a tacit endorsement of the need to continue advancing measures that increase personal freedom and economic growth.
"Oklahoma's impressive economic outlook and historic migration numbers are the direct result of Governor Stitt's pro-business and pro-freedom policies," said Kate Vesper, press secretary for Governor Stitt. "Oklahoma is becoming a Top Ten state and with the governor's vision will continue to be the best place for Americans to live, work, and raise a family."
Oklahoma's performance on several of the 15 metrics has increased dramatically over time.
In 2006, workers' compensation costs in Oklahoma averaged $2.96 per $100 in payroll. That figure has since plummeted to $1.41 per $100 in 2022, a decline of 52 percent. Most of the decline has occurred since passage of workers' compensation reform in 2013.
The state also has a declining number of state-and-local government employees per 10,000 population, a reflection of policymakers restraining government growth.
The percentage of state and local government total tax revenue dedicated to paying interest on debt has declined from 7.6 percent in 2005 to 3.86 percent in 2021.
The report also positively noted tax cuts enacted during Stitt's first term as a factor in the state's positive economic outlook.
But one of the most surprising figures regarded net in-migration to Oklahoma, a figure that reflects population movement between states. It was already known that Oklahoma was recently the landing spot for more domestic migration than all but nine other states, thanks to a report by the National Association of Realtors (NAR) that utilized United States Postal Service change-of-address data.
But data on net domestic migration contained in the 2023 edition of "Rich States, Poor States," along with data from prior editions of the report, show that the level of domestic migration to Oklahoma in 2021 was the largest such influx in at least 25 years.
In 2021, net domestic migration added 26,295 people to Oklahoma's total population, according to figures cited in the latest edition of "Rich States, Poor States."
The 2021 figure was more than double the highest level of net domestic migration to Oklahoma in the prior decade—13,615 in 2013.
Data on Oklahoma's domestic migration, compiled throughout editions of "Rich States, Poor States" since its inception, show that only once in the 25 years from 1997 to 2021 did Oklahoma's domestic migration come close to the 2021 total of 26,295, and that was in 2009, when the figure was around 20,000.
The trend during Stitt's tenure as governor also marks a dramatic reversal from trends immediately prior to his election.
In 2016, 2017 and 2018 combined, the state of Oklahoma lost 17,832 net citizens to out-migration as more people moved out of the state than into it.
Some officials have suggested most of the state trend is tied to Oklahoma City's growth and that the rest of the state is lagging.
For example, Oklahoma City Mayor David Holt previously tweeted, "New Census data shows that Oklahoma is one of the top states receiving domestic migration between 2021 and 2022. And based on two decades of growth, we know where they are going - OKC! "
While boosterism from a mayor is understandable, data show the state's population growth is not solely a product of Oklahoma City's growth.
The March 30, 2022, edition of the Oklahoma Economist, by Chad Wilkerson, senior vice president and Oklahoma City branch executive for the Federal Reserve Bank of Kansas City, and Courtney Shupert, noted that "many communities across the state, of all sizes, saw positive in-migration, not just the two large metro areas. The state's brain drain from 2013-19—when more bachelor's degree holders moved out of the state than moved in—also ended in 2020."
"At a more granular geographic level afforded through Census data, domestic migration to Oklahoma increased for all sizes of places from July 1, 2020, to July 1, 2021 …," Wilkerson and Shupert wrote. "The Oklahoma City and Tulsa metropolitan areas added about 10,000 and 7,000 people, respectively. In addition, smaller metropolitan and micropolitan areas, as well as rural areas, added thousands of people, reversing a decade-long outflow from those places. The smaller cities gaining the highest number of new residents from other places included Durant, Shawnee, and Tahlequah. Along with nearly two-thirds of counties across the United States, 58 of Oklahoma's 77 counties saw positive net domestic migration flows for 2021. Additionally, 49 counties saw positive total population growth despite only 10 counties experiencing a natural increase in population (more births than deaths)."
Based on Consumer Credit Panel (CCP)/Equifax data, Wilkerson and Shupert found that "during the pandemic calendar years of 2020 and 2021, Oklahoma gained more residents than it lost from 33 states."
And they noted that "the increase in net domestic migration to Oklahoma intensified in the second half of 2021, a period not covered by the 2021 Census data."
Even with domestic migration increasing, tax policy still drives some away
While Oklahoma is among the states receiving the most net domestic migration, data suggests that Oklahoma's personal income tax continues to drive some residents to other states.
The "How Money Walks" website, which uses IRS data to determine how much income people bring with them when they move to a state, or take with them when they depart, shows that Oklahoma continues to lose wealth primarily to Texas and Florida, two states that do not levy a personal income tax.
An analysis done by the Oklahoma Council of Public Affairs, also based on IRS data, shows a similar pattern.
On the one hand, Oklahoma is drawing new residents from states that impose higher taxes.
For example, OCPA's analysis shows that individuals and families representing 495 tax returns left Oklahoma for New York in 2020. But they were more than offset by individuals and families representing 755 returns who moved from New York to Oklahoma that year.
Those moving to Oklahoma from New York also reported more income than those decamping. Those departing Oklahoma for New York reported average adjusted gross income of $53,756 apiece, but New Yorkers moving to Oklahoma reported an average adjusted gross income of $104,959 per filing.
On the other hand, there were 2,043 tax filers who moved from Oklahoma to Florida in 2020, while just 1,900 filers moved from Florida to Oklahoma. Those moving to Florida also reported $82,212 in adjusted gross income per filing versus just $54,120 for those moving into Oklahoma.
State Rep. Mark Lepak, R-Claremore, said there are several factors that make Oklahoma attractive to residents from other states, particularly middle-class families.
"Part of it is we're a relatively low-cost state for a number of things," Lepak said. "When you combine that with the buying power that a lot of people have coming from some of these other states, that's very attractive to come buy a much nicer, larger home. If you've been someplace where everything's more expensive, the equity you built may not be relatively strong there, but here it goes a long way."
He also noted that during COVID, many jobs shifted to remote work, which allows people to live anywhere. That has also prompted some people to move to states like Oklahoma, he said.
But Oklahoma's personal income tax appears to remain an obstacle to attracting or retaining people who achieve greater levels of financial success, as indicated by Oklahomans migrating to Florida.
This year, policymakers are debating measures to reduce the state's personal income tax so that Oklahoma will not only be an attractive place to relocate for many workers across the U.S., but also a state that does not lose its most financially successful citizens to states with no income tax.
Stitt has called for a range of tax cuts, including lowering the state's personal income tax to 3.99 percent, and both the House and Senate have advanced tax-cut measures this year.
Lepak authored House Bill 2285, which would implement a series of quarter-point reductions in the state's personal income tax over a period of years until it is cut to 2.75 percent. That bill has passed the Oklahoma House of Representatives and out of a Senate committee.
Lepak said the tax difference between Oklahoma and states without income tax is not necessarily dramatic for working-class families, but it can become significant once individuals' careers and incomes advance.
That's something Lepak experienced first-hand when he previously lived in Texas.
"I actually put the pencil to paper and kind of estimated about what my tax burden was in Oklahoma, and even with the higher property taxes and the different structure (in Texas), it was about the same down there—until I got a big raise," Lepak said. "My property taxes didn't go up. I wasn't buying anything different. But I got to keep more of my money being in a state that didn't tax income. And that's when I saw the difference was when the income jumped dramatically one year."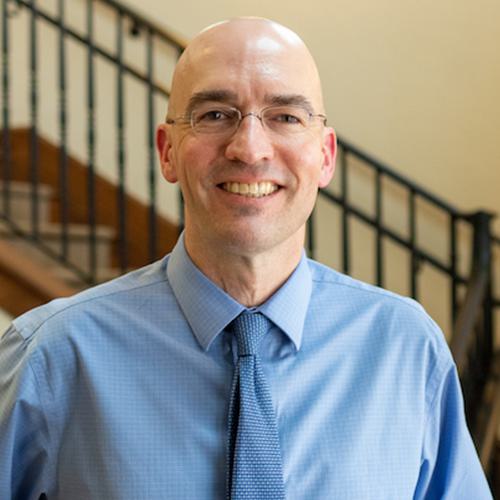 Ray Carter
Director, Center for Independent Journalism
Ray Carter is the director of OCPA's Center for Independent Journalism. He has two decades of experience in journalism and communications. He previously served as senior Capitol reporter for The Journal Record, media director for the Oklahoma House of Representatives, and chief editorial writer at The Oklahoman. As a reporter for The Journal Record, Carter received 12 Carl Rogan Awards in four years—including awards for investigative reporting, general news reporting, feature writing, spot news reporting, business reporting, and sports reporting. While at The Oklahoman, he was the recipient of several awards, including first place in the editorial writing category of the Associated Press/Oklahoma News Executives Carl Rogan Memorial News Excellence Competition for an editorial on the history of racism in the Oklahoma legislature.