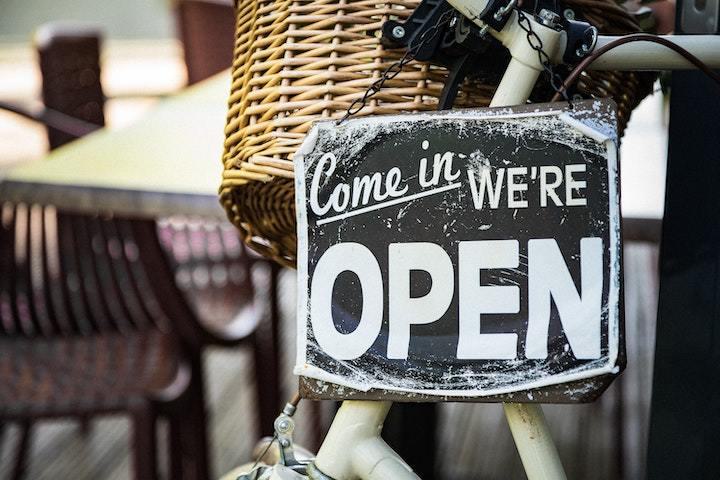 Economy , Culture & the Family
Ray Carter | July 21, 2020
Oklahoma's unemployment rate among nation's lowest
Ray Carter
Oklahoma's reopening of business after the COVID shutdown has resulted in one of the nation's lowest unemployment rates, new figures released by the Oklahoma Employment Security Commission and the U.S. Department of Labor show.

While critics have argued that economic growth has come at the expense of public health, Oklahoma's COVID-19 figures also remain substantially better than in most states, including states that implemented and/or maintained far more draconian shutdown measures.
Oklahoma's seasonally adjusted unemployment rate fell from 12.6% in May to 6.6% in June. Oklahoma is tied with Maine for the fifth-lowest unemployment rate in the country. The national unemployment rate for June is 11.1%.
"These figures confirm that Oklahoma is leading the way in our recovery from COVID-19," said Governor Kevin Stitt.
In June, Oklahoma's statewide seasonally adjusted employment increased by 56,409 persons (3.5%), while unemployment decreased by 113,643 persons (-49.4%) from the previous month.
"We appreciate the leadership and partnership of Governor Stitt and state leaders to protect the health and lives of Oklahomans while mitigating the impact of COVID-19 to our economy," said Shelley Zumwalt, Oklahoma Employment Security Commission interim executive director. "We still have a long way to go, but it is encouraging for us to be in this position as we continue to work diligently to get Oklahomans back to work safely."
Oklahoma currently has a lower unemployment rate than any surrounding state, including Texas, Arkansas, and Kansas. The unemployment rate in adjoining states ranged from 7.5% in Kansas to 10.5% in Colorado.
In New Mexico, where the unemployment rate is now 8.3% (ranked 19th highest in the country), Gov. Michelle Lujan Grisham recently banned dine-in options at restaurants and breweries for a second time. Dine-in was allowed in that state for just over one month, having been previously prohibited in New Mexico from March 19 to June 1. Grisham's order also limits outdoor service to 50 percent of capacity.
Other states that have gained national attention for restrictive shutdown policies also have far higher unemployment rates.
Michigan Gov. Gretchen Whitmer, a Democrat, has issued 154 executive orders this year. That is almost as many executive orders as those issued in four neighboring states combined. Officials in Illinois, Wisconsin, Ohio, and Indiana have issued a combined 162 executive orders during that same period, compared to Whitner's 154.
The number of orders has been so voluminous in Michigan, and often involved multiple revisions of prior executive orders, that the Sandusky Police Department issued a statement warning the orders had become virtually unenforceable.
"Some of the EO's rescind previous EO's; and some of the EO's modify previous EO's," the police department statement noted. "For local law enforcement, this has become a very confusing issue as to what is enforceable and what is not enforceable."
Michigan has an unemployment rate of 14.8%, a higher rate than all but five states.
California Gov. Gavin Newsom, a Democrat, recently ordered the closure of restaurant dining rooms, indoor wineries, tasting rooms, movie theaters, family entertainment centers, zoos, and museums, aside from outdoor service. He also ordered full closure of all bars.
Newsom also ordered the closure of fitness centers, places of worship, offices for non-critical sectors, personal care services, hair salons and barbershops, and indoor malls in 30 of that state's 58 counties.
California has an unemployment rate of 14.9%, higher than all but four states.
While some critics have suggested that Stitt, a Republican, has prioritized jobs over citizen health in his willingness to reopen the state as quickly as possible, Oklahoma's COVID numbers remain far better than in many states, including those imposing the most severe restrictions on citizen and business activity.
The federal Center for Disease Control's COVID Data Tracker shows Oklahoma has experienced just under 641 cases per 100,000 citizens as of July 20. Thirty-seven other states have higher rates.
In comparison, New Mexico has nearly 810 cases per 100,000 citizens, Michigan has nearly 820, and California has 972.
Oklahoma has recorded 11.4 COVID-19 deaths per 100,000 citizens, which is lower than the rate in 38 states. New Mexico has recorded 27 deaths per 100,000 citizens, Michigan has experienced nearly 64 deaths per capita, and California has a COVID death rate of 19 per 100,000 citizens.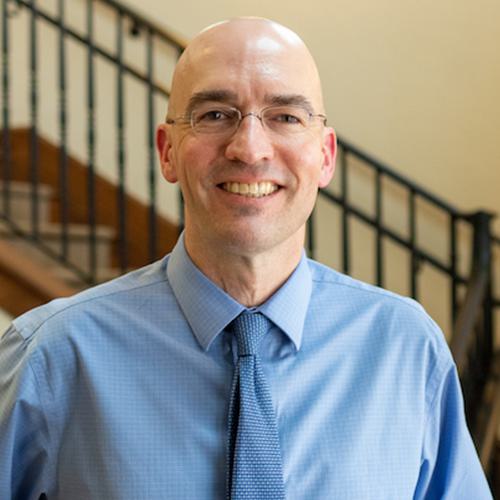 Ray Carter
Director, Center for Independent Journalism
Ray Carter is the director of OCPA's Center for Independent Journalism. He has two decades of experience in journalism and communications. He previously served as senior Capitol reporter for The Journal Record, media director for the Oklahoma House of Representatives, and chief editorial writer at The Oklahoman. As a reporter for The Journal Record, Carter received 12 Carl Rogan Awards in four years—including awards for investigative reporting, general news reporting, feature writing, spot news reporting, business reporting, and sports reporting. While at The Oklahoman, he was the recipient of several awards, including first place in the editorial writing category of the Associated Press/Oklahoma News Executives Carl Rogan Memorial News Excellence Competition for an editorial on the history of racism in the Oklahoma legislature.