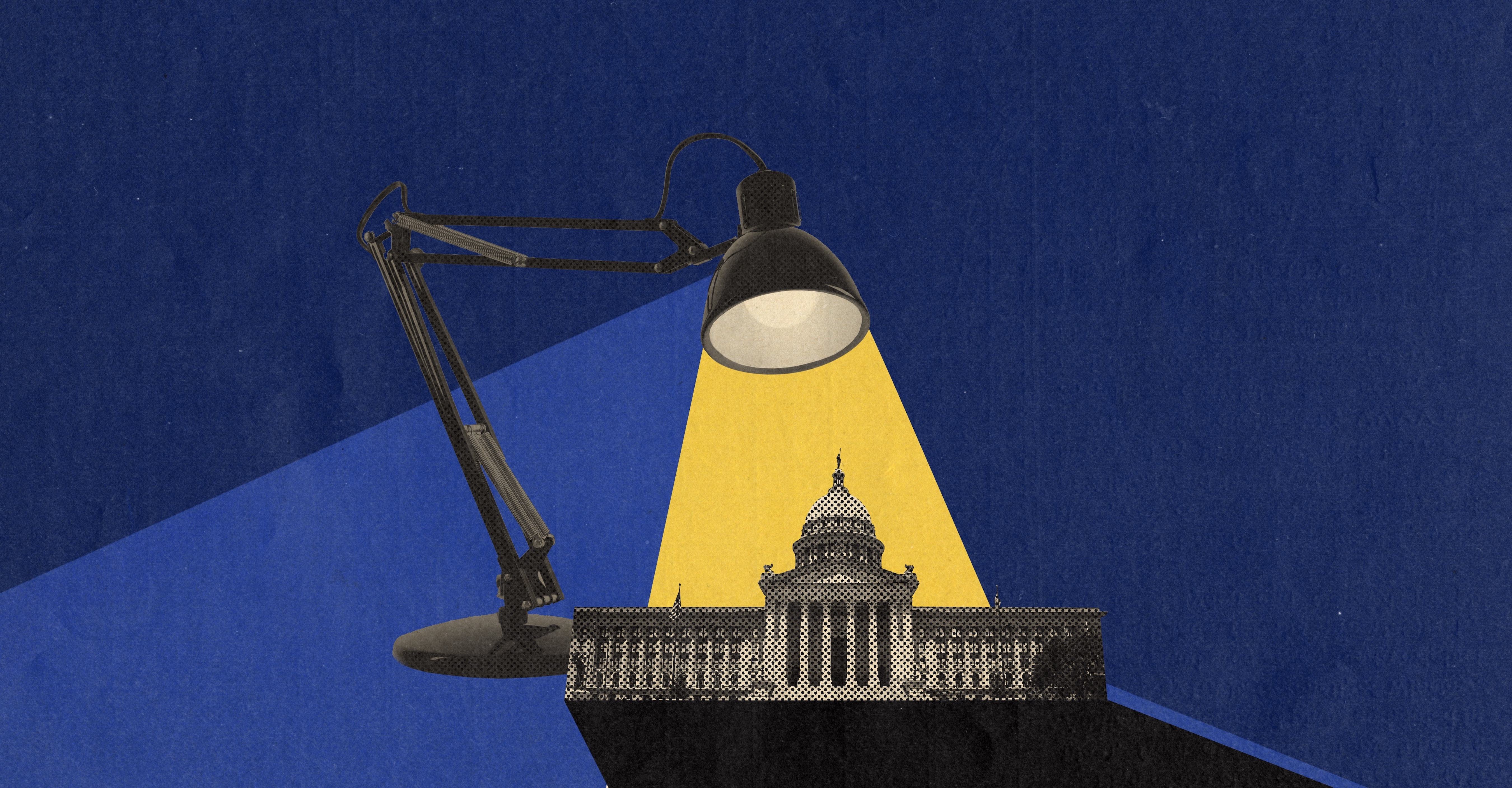 Education , Law & Principles
Ray Carter | February 25, 2021
Open transfer bill gains House approval
Ray Carter
Legislation that would increase open-transfer opportunities among public-school districts gained easy approval in the Oklahoma House of Representatives, overcoming opponents' arguments that lawmakers should instead raise taxes and increase school district spending.
House Bill 2074, by House Speaker Charles McCall, provides for open transfer between public school districts year-round and removes some existing restrictions on those transfers.
"Basically, we just want parents to have more freedom and liberty on where they send their kids," said Rep. Brad Boles, R-Marlow, who carried the bill on the House floor. "If I have a kid in a school and I feel like that kid is not getting their needs met by the local school that they actually reside in, it gives parents the option to look at transferring their kid to another school district that better meets the needs of their kids."
Under current law, open transfers are limited to a short period in May. Otherwise, "emergency" transfers that are subject to greater restrictions are the only option. In addition, both the "sending" and "receiving" school can prevent a transfer in certain situations today.
Under HB 2074, the "sending" school could no longer prevent a transfer, and local districts would set their capacity limits. The bill does allow students to be denied a transfer for several reasons including absenteeism and discipline issues. School districts would have to publicly post capacity numbers on a quarterly basis, and districts would be required to report on the number of transfer requests received and the reason for any denial.
The legislation would allow parents to appeal any denial of a transfer to the local school board and, if denied again, to appeal that decision to the State Board of Education. The time frame for that process could extend over roughly two months.

"If these schools are saying, 'No, we can't do it,' but then they're doing it to the 'special people' within their district, there's a problem." —Rep. Rhonda Baker
Under the bill, the Office of Educational Quality and Accountability would randomly audit the capacity numbers reported by 10 percent of school districts and all denied transfers. If the office uncovers inaccurate reporting, the Office of Educational Quality and Accountability would then set the capacity for a school district moving forward.
Rep. Regina Goodwin, D-Tulsa, said black students are disciplined at a disproportionate rate compared to white students, even when students commit similar infractions.
"Do you understand that that being the case in Oklahoma, when these other schools can decide, based on discipline, who's going to be accepted in terms of a transfer, that a lot of black kids that are really sharp, that really have great potential, might not get that chance?" Goodwin said.
Other opponents raised a host of criticisms.
Rep. Trish Ranson said the bill would provide parents an easy out rather than foster communication with school leaders.
"The requirements for emergency transfers that are in right now that would be overturned in your bill, do they not actually try to make sure that parents are doing due diligence to work through those personal issues in their schools before granting a transfer, and by cutting that out aren't we eliminating a valuable opportunity to have dialogue with our community?" said Ranson, D-Stillwater.
She argued schools receiving an F grade on the state school report card are not failing.
"Everyone loves to say A-F and they think, 'Okay, you get an A if you're good; you get an F if you're failing.' No. F stands for 'funds and resources needed,'" Ranson said.
Rep. Denise Brewer, D-Tulsa, suggested HB 2074 would increase existing abuses of open transfers, saying it is "a very common practice of cherry-picking kids that they will allow to transfer into their schools, particularly from black and brown communities."
"They often pick the athletes as opposed to the academic kids," Brewer said.
Rep. Monroe Nichols, D-Tulsa, said tax increases should be enacted to increase funding in all school districts, rather than approving open transfers.
"You create a few income-tax brackets at the top to make it a little more fair, guess what we can do? We can invest in those kids' schools," Nichols said.
He also said lawmakers should increase the minimum wage and approve paid family leave.
Rep. Forrest Bennett, D-Oklahoma City, said the bill could "further widen the education gap between suburban and urban schools, suburban and incredibly rural schools," and said students from low-income families would not benefit because they cannot provide transportation to a child's new district.
But supporters said open-transfer opponents were underestimating parental resolve.
"Parents will move Heaven and Earth to do whatever it takes for the success of their children," said Rep. Kyle Hilbert, R-Bristow. "Even if that means driving 45 minutes one way each way to get their kids to and from school."
Rep. Rhonda Baker, a Yukon Republican who is a former teacher, noted that teachers in most districts can select what school their child attends in the district, and even select specific teachers for their children.
"Now we have a situation where parents are asking us to do the same thing for them," Baker said. "And if these schools are saying, 'No, we can't do it,' but then they're doing it to the 'special people' within their district, there's a problem."
Boles said the bill was the result of "a lot of members in this body hearing from parents in schools where they would like to transfer their kids."
"Just imagine if you're a parent in a school that you don't think is best for your kid, or maybe the school may not be open, they may not be in-person," Boles said. "And you're a single mom or a single dad or maybe both spouses work in the family. It puts a hardship on the family but they're not able to transfer outside of that school to get to a school that does offer maybe in-person education."
Boles said he had received "many emails" from people in the Oklahoma City and Tulsa school districts "supporting this bill." Both schools have spent much of the past year closed for full-time, in-person instruction.
"Will it help every kid in Oklahoma? Probably not," Boles said. "But if it helps a lot of kids—maybe not all of them, but a lot of them—I think it's something we should vote for."
HB 2074 passed on a 77-22 vote. The bill now proceeds to the Oklahoma Senate.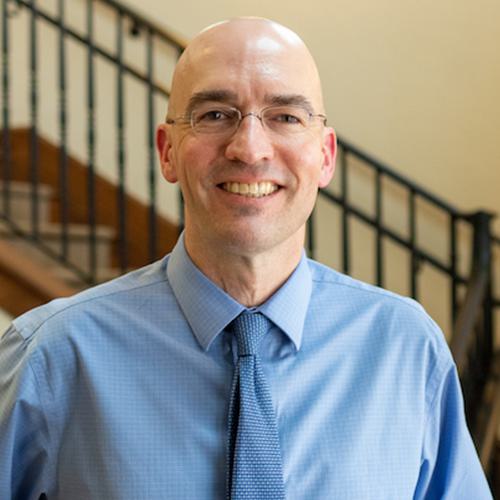 Ray Carter
Director, Center for Independent Journalism
Ray Carter is the director of OCPA's Center for Independent Journalism. He has two decades of experience in journalism and communications. He previously served as senior Capitol reporter for The Journal Record, media director for the Oklahoma House of Representatives, and chief editorial writer at The Oklahoman. As a reporter for The Journal Record, Carter received 12 Carl Rogan Awards in four years—including awards for investigative reporting, general news reporting, feature writing, spot news reporting, business reporting, and sports reporting. While at The Oklahoman, he was the recipient of several awards, including first place in the editorial writing category of the Associated Press/Oklahoma News Executives Carl Rogan Memorial News Excellence Competition for an editorial on the history of racism in the Oklahoma legislature.