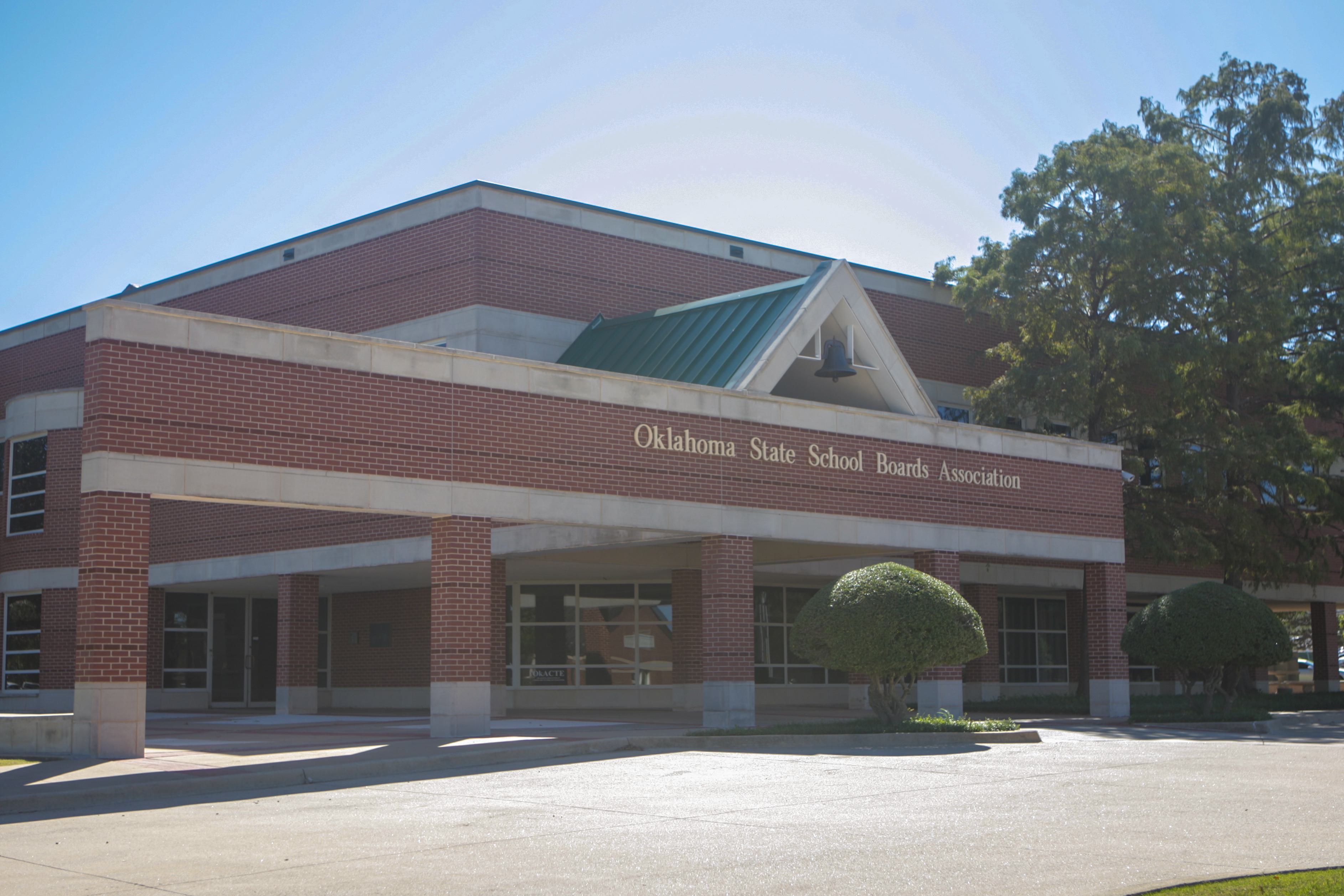 Education
Ray Carter | October 21, 2021
OSSBA declines to publicly condemn attack on parents
Ray Carter
The head of the Oklahoma State School Boards Association (OSSBA) said his group is not planning to publicly condemn the National School Boards Association's recent request that parent protesters at school board meetings be investigated by federal officials under anti-terrorism laws.
"Right now, it's a membership thing, not a public thing," said OSSBA executive director Shawn Hime. "I've talked to board members, legislators, and everyone else—personally—about it that have interest. My phone's always open."
In a Sept. 29 letter sent to President Joe Biden, the National School Boards Association (NSBA) claimed there are ongoing "attacks against school board members and educators" over school mask mandates and that "many public school officials are also facing physical threats" related to community concerns over inclusion of Critical Race Theory in classroom instruction.
NSBA officials declared that some parent protests "could be the equivalent to a form of domestic terrorism and hate crimes" and requested that federal law-enforcement officials investigate protesters under federal laws, including anti-terrorism and hate-crimes statutes.
Shortly thereafter, U.S. Attorney General Merrick Garland issued a memorandum announcing that he was ordering the Federal Bureau of Investigation (FBI) to meet with state and local officials to develop "strategies for addressing threats against school administrators, board members, teachers, and staff."
The NSBA letter included no specific examples of organized terrorism and many examples noted in the letter amounted to little more than verbal altercations during public meetings.
Critics say the NSBA's actions are an effort to impede citizens' free-speech rights.
Oklahoma Attorney General John O'Connor has joined a 17-state effort to deter the Biden administration from threatening parents who simply express their views to school officials on issues regarding their children's education.
"Parents who advocate for their children at school board meetings in a nonviolent way are heroes and are necessary to improve our schools," O'Connor said. "To call them 'domestic terrorists' is bullying by the Biden Administration. Parents have rights under the First Amendment, and our school boards should solicit and welcome parental input. Our schools will be better educators if they will listen to the parents."
The state attorneys general expressed their concerns in an Oct. 18 letter to Biden and Garland.
Many other states' school-boards associations have publicly distanced themselves from the NSBA due to the letter.
Parents Defending Education has requested comment from state school board associations nationwide. As of October 20, the organization has received responses from 19 state school board associations that distanced themselves from the NSBA's letter: Alabama, Arkansas, Delaware, Florida, Georgia, Idaho, Indiana, Kentucky, Louisiana, Mississippi, Missouri, Montana, New Hampshire, North Carolina, Pennsylvania, Tennessee, Texas, Virginia, and Wyoming
Many of those state groups said local law enforcement should handle any potential threats at school board meetings, not federal officials, and that school boards should welcome public feedback.
The Delaware School Boards Association (DSBA) said it "disagrees, in the strongest possible terms, with parents and citizens protesting school board meetings being characterized as 'domestic terrorists' and their protests being likened to 'hate crimes.' The DSBA firmly asserts that citizen and public engagement in school board meetings is an integral and vital aspect of school board governance. We also made it clear that any attempt to silence citizens' voices is a clear violation of their rights to free speech."
Officials with some state associations have said they are reconsidering their affiliation with the NSBA in light of the terrorism letter. The Louisiana School Boards Association and Pennsylvania School Boards Association have each announced that they are severing ties with the NSBA.
So far, officials at the Oklahoma State School Boards Association have not publicly distanced their organization from the NSBA or publicly expressed disagreement with the NSBA, although parents and state lawmakers have both urged OSSBA to take a public stance.
"Engaging your local school board is a civic right—not a hate crime!" wrote officials with Parent Voice Oklahoma, which works to elevate the role of parents in school decisions across the state. The group said the NSBA's effort "is about silencing critics and depriving parents of the power they should have over their own children's education."
Parent Voice Oklahoma urged Oklahomans to "join us in asking OSSBA President Shawn Hime to denounce the NSBA's characterization of parents as extremists."
Thirteen state senators have also called on OSSBA to take a public stance.
"The NSBA's declaration that Critical Race Theory is not being taught anywhere in America's public schools is beyond laughable," the lawmakers' letter stated. "The NSBA intends this ludicrous statement be used as evidence to silence those who oppose this poisonous, divisive, destructive curriculum."
Hime, whose bio notes he "previously served as chair of the National School Boards Association's Organization of State Association Executive Directors and as a member of NSBA's Board of Directors," compared OSSBA's position to that of a voter who belongs to a political party.
"It's an organization we're a member of just like I'm a member of the Oklahoma Republican Party, the national Republican Party," Hime said. "Sometimes they do things I like and dislike. I express those directly to the group I'm a member of. At some point, they do things that I don't like enough, then I wouldn't be a member of the Oklahoma Republican Party anymore nor would I be a member of any Rotary club or anything else."
Floyd Simon, who serves on the school board for Clinton Public Schools in Oklahoma, is a member of OSSBA's board of directors as well as a member of the NSBA's board of directors.
Sen. Julie Daniels, a Bartlesville Republican who was among those who called on the OSSBA to take a public position, said she has spoken with Hime since lawmakers voiced their displeasure, although he did not commit to any specific response.
"He told me he had talked to the national office, I think to express his displeasure with what they had done," Daniels said. "But he did not commit to take any other action."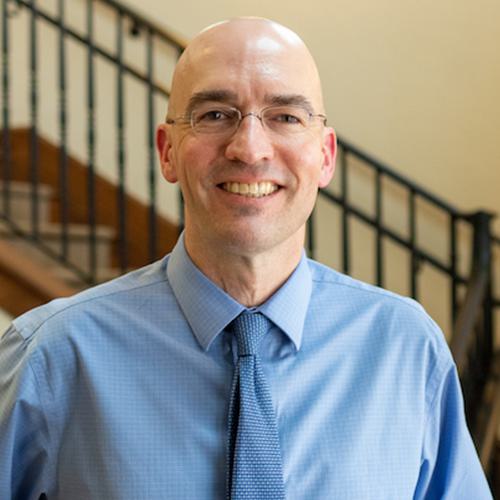 Ray Carter
Director, Center for Independent Journalism
Ray Carter is the director of OCPA's Center for Independent Journalism. He has two decades of experience in journalism and communications. He previously served as senior Capitol reporter for The Journal Record, media director for the Oklahoma House of Representatives, and chief editorial writer at The Oklahoman. As a reporter for The Journal Record, Carter received 12 Carl Rogan Awards in four years—including awards for investigative reporting, general news reporting, feature writing, spot news reporting, business reporting, and sports reporting. While at The Oklahoman, he was the recipient of several awards, including first place in the editorial writing category of the Associated Press/Oklahoma News Executives Carl Rogan Memorial News Excellence Competition for an editorial on the history of racism in the Oklahoma legislature.