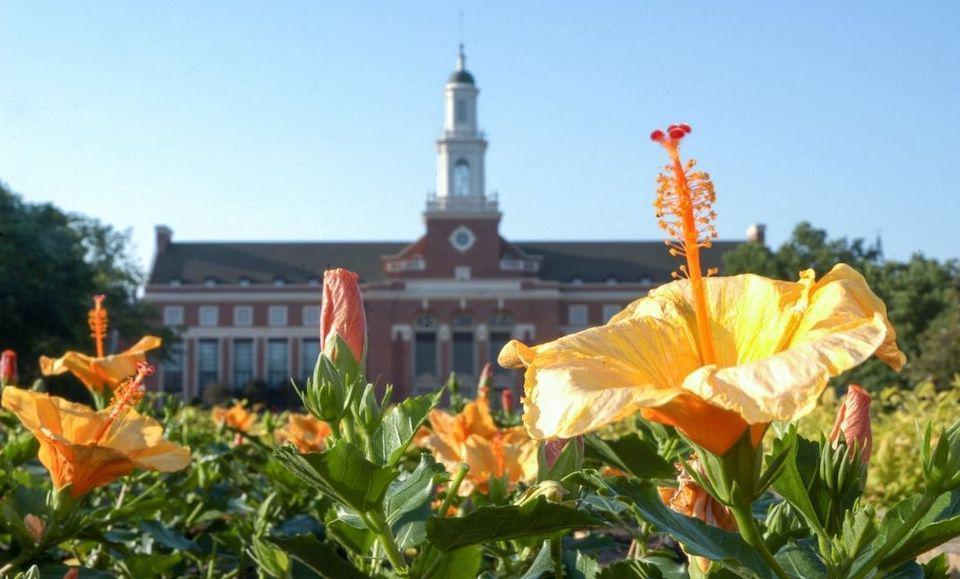 Higher Education
Ray Carter | January 25, 2022
OSU Writing Center seeks 'antiracist' tutors who will 'accept all Englishes'
Ray Carter
The Oklahoma State University Writing Center is seeking undergraduate tutors to serve as "Antiracist Cluster Hires," and asks that applicants exhibit "willingness to accept all Englishes."
The Oklahoma State University Writing Center, which is part of the College of Arts and Sciences, says it exists "to develop effective communications regardless of skill level and background."
In a document obtained by the Oklahoma Council of Public Affairs, the OSU Writing Center informs those applying for tutor positions, "The OSU Writing Center is seeking undergraduate peer tutors/consultants for our Antiracist Cluster Hires, which we have created in the Fall of 2021 to build sustainable Antiracist programming."
The Antiracist tutors will "play a huge role in our new embedded tutoring program with First-Year Composition" and particularly work with students in "high enrollment courses that have historically resulted in Ds, Fs, Withdrawals, and Incompletes, especially for low-income, first-generation, and historically underrepresented students."

"We are looking for undergraduates who have a particular interest in working on anti-racist and social justice issues." —OSU Writing Center
"These consultants will also help develop Antiracist policies, procedures, and trainings for writing centers, with a specific focus on the OSU WC and participate in peer mentoring programs," the document states. "We are looking for undergraduates who have a particular interest in working on anti-racist and social justice issues, with a focus on language, power, identity, literacy, and community writing, particularly from communities of marginalized writers."
Applicants are asked to have "an understanding and willingness to accept all Englishes."
The OSU Writing Center did not respond to a request for comment on what it considers "all Englishes."
However, in other similar settings the phrase "all Englishes" has been used to indicate that an organization will not stress "correct" English use as practiced in countries where English is the dominant and/or official language, such as the United States or Great Britain, which are also referred to as "inner-circle Englishes."
According to Language Magazine, "The exclusive or predominant use of inner-circle Englishes in English language teaching (ELT) materials creates and perpetuates myths about the ownership and legitimacy of English. It maintains the hegemonic structure that privileges inner-circle Englishes."

Among some teachers and academics, emphasis on proper grammar and standard English is now decried as a form of white supremacy.
In 2018, Jennifer Williams, a co-editor of the Oklahoma English Journal, the official publication of the Oklahoma Council of Teachers of English (OKCTE), wrote, "I used to be one of those people and teachers who pushed respectability politics. I wanted my students to speak 'proper' English. That was the first thing I let go."
Williams said that sometimes "slang and cursing are the perfect words" and that "being guardians of the gate of standard English" is something that "perpetuates Whiteness and what is 'acceptable' English."
Among some teachers and academics, emphasis on proper grammar and standard English is now decried as a form of white supremacy.
The website of the OSU Writing Center declares that Oklahoma State University has long embraced racism and says the Writing Center has played a significant role in that racist history.
"The Oklahoma State University Writing Center demonstrates our commitment to equity, inclusion, and accessibility by acknowledging the ways that our institutions (academic and otherwise) have excluded, neglected, and marginalized many community members based on race, religion, gender identity and expression, sexual orientation, immigration status, national origin, language, ethnicity, sex, ability status, socioeconomic status, age, body type, and other aspects of identity, and by seeking to understand and resist those failures both obvious and covert," the Writing Center's website states.
In another section, the OSU Writing Center declares that as part of its "commitment to further increasing antiracism strategies, and recognizing our own complicity in practicing institutional racist policies," the center "recognize that language has been used to promote and encourage racism and that we, as writing instructors, have been complicit in our own practices and policies."
That section also declares the Writing Center will commit to "[h]ost letter writing campaigns to public officials, coordinate events for creating signs for protests, and other local activist campaigns."
The website of the OSU Writing Center notes that the students it serves include "elementary school children in community engagement programs."
In a statement on "fighting systemic and institutional racism," the OSU Writing Center decries "the recent, brutal murders of Black people in the United States, and the issues of systemic racism, police brutality, and racial violence that were key in those murders." The Center then says that recent incidents of alleged racial violence against black individuals are "only some of the most recent lives lost to prejudice, victims to the language of hate and racism that continues to exist at the core of American culture."
Among the resources that the OSU Writing Center directs students to is a "Being Antiracist" site that declares, "Being antiracist is different for white people than it is for people of color. For white people, being antiracist evolves with their racial identity development. They must acknowledge and understand their privilege, work to change their internalized racism, and interrupt racism when they see it. For people of color, it means recognizing how race and racism have been internalized, and whether it has been applied to other people of color."
That site, in turn, links to a hand-out from the "Racial Healing Handbook: Practical Activities to Help You Challenge Privilege, Confront Systemic Racism, and Engage in Collective Healing," by Anneliese A. Singh, Ph.D. In that document, Singh informs white people that part of being antiracist is that you may be rejected by black individuals on the basis of your skin color.
"Rejection is something you'll experience as an antiracist, as sometimes you will make mistakes and 'get it wrong' when it comes to identifying and challenging racism," Singh's hand-out states. "Because of your White privilege, it will sometimes be tough to identify how something you are doing may be harmful to people of color. And people of color may reject what you are saying and even more so hold you accountable for these missteps. Learn to understand and accept rejection. People of color have justified anger about racism, and they may reject you or White people harshly because of it."
The document also warns that "for people of color, that first stage of racial identity development is often obliviousness about racism existing" and that many racial minorities may need to "challenge internalized White supremacy."
The website of the OSU Writing Center informs visitors that the center is "a non-profit organization through OSU Foundation, whose ability to create a better writing community relies on donations from exceptional people. If you are interested in donating, please go to our 'Donate' page!"
[For more stories about higher education in Oklahoma, visit AimHigherOK.com.]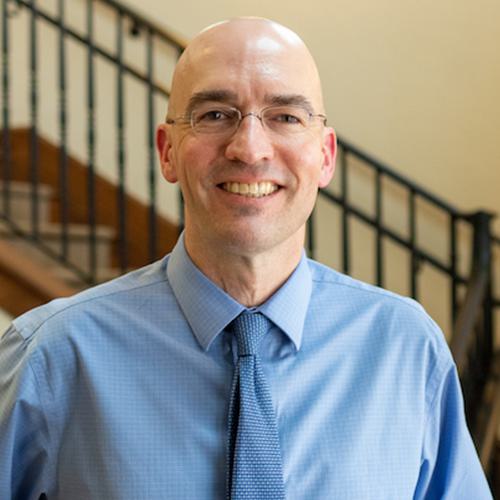 Ray Carter
Director, Center for Independent Journalism
Ray Carter is the director of OCPA's Center for Independent Journalism. He has two decades of experience in journalism and communications. He previously served as senior Capitol reporter for The Journal Record, media director for the Oklahoma House of Representatives, and chief editorial writer at The Oklahoman. As a reporter for The Journal Record, Carter received 12 Carl Rogan Awards in four years—including awards for investigative reporting, general news reporting, feature writing, spot news reporting, business reporting, and sports reporting. While at The Oklahoman, he was the recipient of several awards, including first place in the editorial writing category of the Associated Press/Oklahoma News Executives Carl Rogan Memorial News Excellence Competition for an editorial on the history of racism in the Oklahoma legislature.