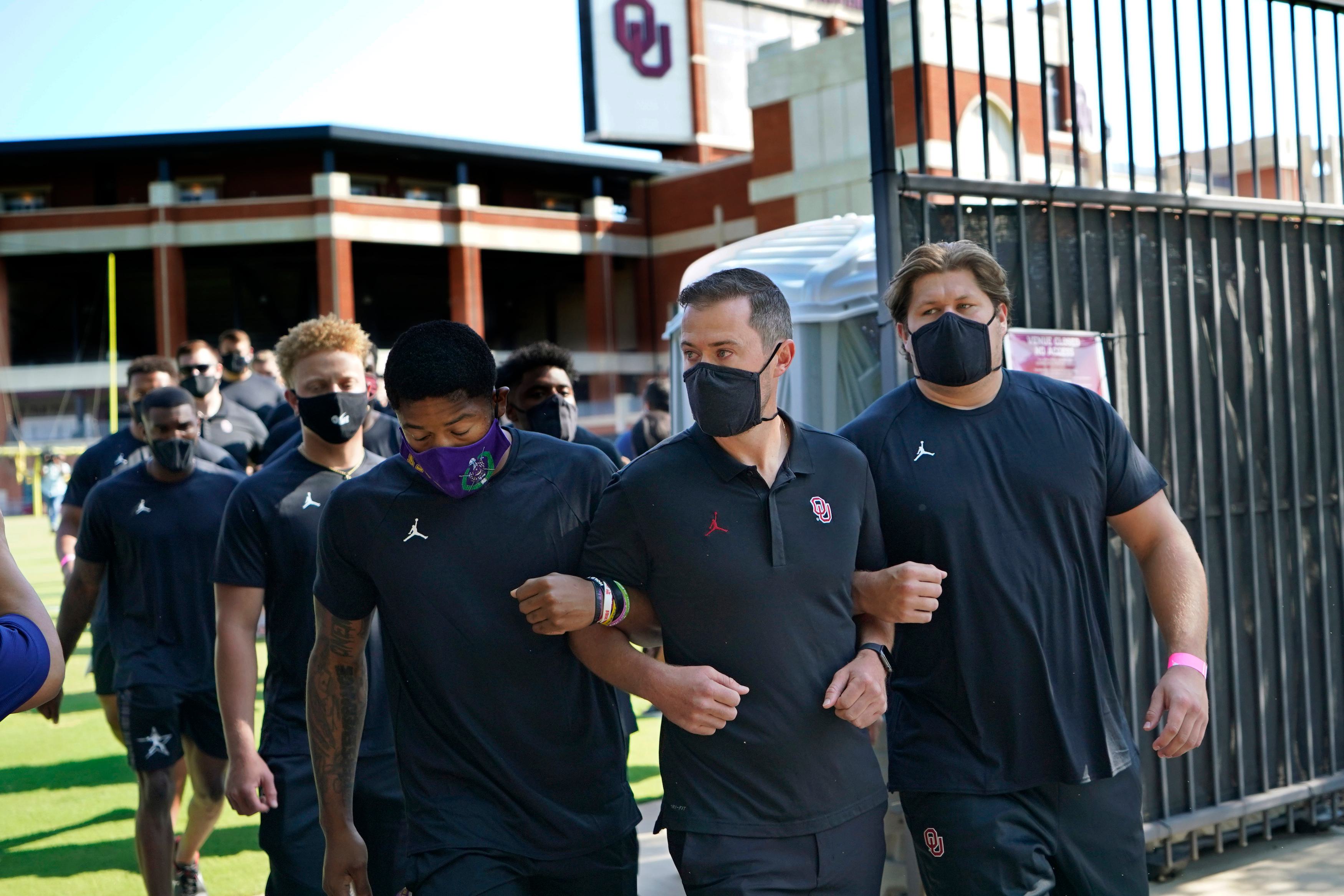 Higher Education
Ray Carter | June 9, 2022
OU accused of forcing students to engage in political speech
Ray Carter
State Rep. Justin Humphrey, R-Lane, said he has received reports that officials at the University of Oklahoma forced student athletes to participate in a 2020 "unity march" that allegedly included support for political organizations such as Black Lives Matter.
If OU did force students to participate, the incident could involve violation of students' First Amendment right to free speech.
Humphrey raised the issue in a letter sent to University of Oklahoma athletic director Joe Castiglione that Humphrey subsequently released to media outlets.
"I have received reports that you have used your influence and office to compel all OU student athletes to participate in a 'unity march,'" Humphrey wrote to Castiglione. "Moreover, it is my understanding this march was to support activist organizations like Black Lives Matters (BLM) and other so-called social justice groups. Also, there are concerns about embroidered patches promoting BLM and/or other radical organizations on athletic uniforms.
"If these allegations are true, please specify how and by what authority you are forcing student athletes to participate and promote this social agenda, particularly when BLM has been exposed as a money source for certain of its paid leadership," Humphrey continued. "Accordingly, I would ask you to answer if you have used state and federal resources in the forms of programs, equipment, and apparel to advocate, benefit, and advertise for these socialist political organizations."
Humphrey also asked the university to identify any contribution received by the school "from activist organizations for advancing their agendas. This includes, but is not limited to, BLM."
Black Lives Matter has long been a controversial organization, although criticism has grown in recent months.
Although once perceived by many as an organization dedicated to civil rights equality, Black Lives Matter co-founder Patrisse Cullors declared in a 2015 video that she and her fellow organizers are "trained Marxists."
At one point, the organization's website included a "What We Believe" page stating that the organization sought to "disrupt the Western-prescribed nuclear family structure requirement." That statement was scrubbed from the group's website in 2020.
In 2021, the Black Lives Matter Global Network Foundation reported that it received just over $90 million in 2020. Cullors referred to the massive infusion of donations in 2020 as "a lot of white guilt money."
Questions about the financial management of the organization have been raised.
New York Magazine reported this year that Black Lives Matter bought a home in southern California for nearly $6 million using cash donated to the organization.
The New York Post reported that Cullors purchased four homes for $3.2 million after the organization gained national fame.
In an interview, Humphrey said he sent his letter to OU officials prior to releasing it to the media, but the university has not responded to either explain or dispute the reports of abuse Humphrey has received.
In response to a request for comment, Mackenzie Scheer, director of media relations for the University of Oklahoma, said, "The allegation that OU student-athletes were compelled to participate in an event is unfounded. In 2020, a group of OU student-athletes participated in a student-organized Unity March of their own volition. Out of respect for the privacy of its donors, the OU Foundation does not disclose donor information; however, the university only accepts gifts that are expressly in support of its mission. The university is in communication with Rep. Humphrey on this matter."
OU Regents Scoffed at Volleyball Player's 'Inimical Rant'
OU recently came under fire in court for alleged infringement of a scholarship athlete's free-speech rights.
A lawsuit, filed by former OU women's volleyball player Kylee McLaughlin against the Board of Regents of the University of Oklahoma and OU women's volleyball coaches Lindsey Gray-Walton and Kyle Walton, stated that during the spring 2020 COVID-19 shutdown "the schedule for the OU women's volleyball team changed dramatically" as coaches "for several months, emphasized discussions about white privilege and social justice rather than coaching volleyball."
During that period, volleyball team members were required to watch a political documentary that equates "Donald Trump supporters with Deep South lynch mobs" according to one review, while another reviewer said the film suggests the words "law and order" are "a code phrase for a form of slavery that exists right now, unrecognized."
McLaughlin said coaches retaliated after she indicated disagreement with some of the documentary's claims, and that coaches and teammates attacked her as "a racist and a homophobe." The lawsuit states that McLaughlin was ordered to undergo an individual "Growth Plan" by the university's "Diversity, Equity and Inclusion" office, and her lawsuit states that the "plan was designed to condition Plaintiff to be WOKE."
In her lawsuit, McLaughlin describes herself as "a political conservative, and Christian who expresses her Christian faith through word and deed."
In 2019, Oklahoma legislators passed a law providing greater free-speech protections for students at state colleges and universities. That bill initially waived Oklahoma universities' immunity from federal lawsuits to allow students to seek a remedy for free-speech violations, but college officials successfully lobbied to have that language taken out.
In their motion to dismiss McLaughlin's lawsuit, the Board of Regents for the University of Oklahoma not only cited immunity from lawsuit, but also appeared to mock McLaughlin, calling her lawsuit an "inimical rant" related to "difficult conversations that followed the murder of George Floyd and the nationwide discussions of social injustice and inequality in America."
In October 2021, the university's motion to dismiss was granted, but McLaughlin's lawsuit against the coaches was allowed to proceed.
In his letter to Castiglione, Humphrey said OU officials need to address the allegations of free-speech violations raised against the university.
"The Oklahoma public needs and deserves answers as to why OU may be advancing a political agenda the majority opposes," Humphrey wrote. "Free speech and expression do not tolerate forced political agendas that silence and/ or punish those who oppose activities like the 'unity march.'"
[NOTE: A request for comment was sent to OU but no response was received prior to the publication of this article. The story has been updated to include OU's subsequent response.]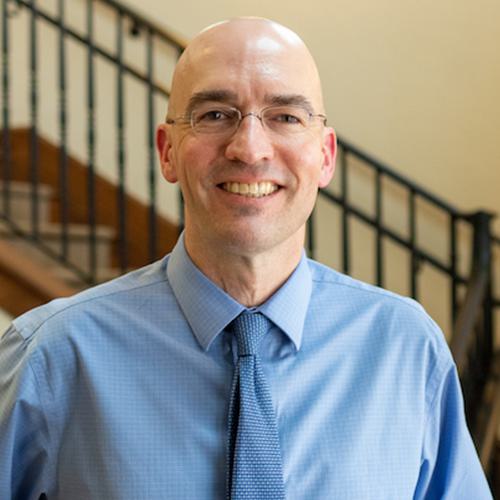 Ray Carter
Director, Center for Independent Journalism
Ray Carter is the director of OCPA's Center for Independent Journalism. He has two decades of experience in journalism and communications. He previously served as senior Capitol reporter for The Journal Record, media director for the Oklahoma House of Representatives, and chief editorial writer at The Oklahoman. As a reporter for The Journal Record, Carter received 12 Carl Rogan Awards in four years—including awards for investigative reporting, general news reporting, feature writing, spot news reporting, business reporting, and sports reporting. While at The Oklahoman, he was the recipient of several awards, including first place in the editorial writing category of the Associated Press/Oklahoma News Executives Carl Rogan Memorial News Excellence Competition for an editorial on the history of racism in the Oklahoma legislature.