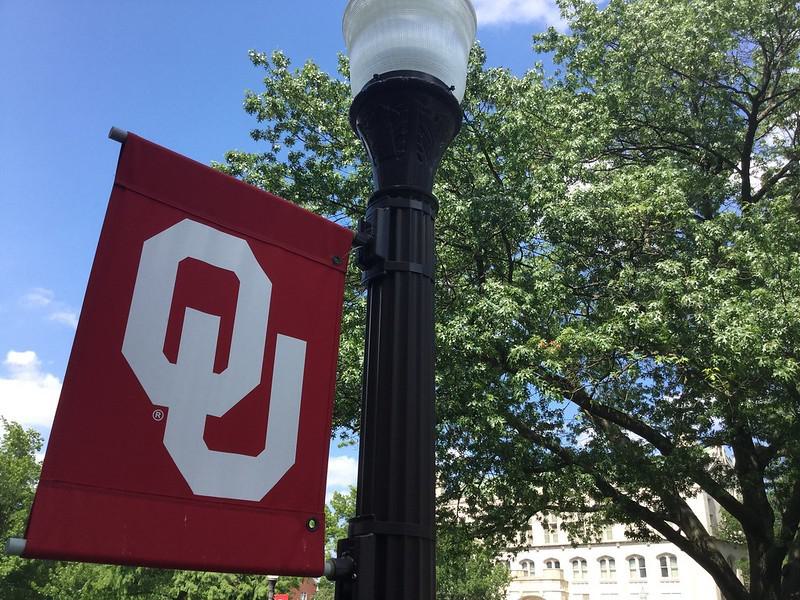 Higher Education
Ray Carter | June 18, 2020
OU professor accuses police of unprovoked violence
Ray Carter
A University of Oklahoma professor accused Oklahoma City police of committing unprovoked acts of violence against Black Lives Matter (BLM) protesters, implying protestors were goaded into retaliatory acts that resulted in their arrest.

Suzette Grillot, a professor of international and area studies at OU, levelled those accusations at a Thursday press conference announcing that a coalition of attorneys plans to represent, free of charge, any BLM protestors arrested as the result of protest participation.
"It is concerning—what I have been seeing, what I've witnessed—because the behavior of the Oklahoma City Police Department demonstrates a lack of humanity," Grillot said, "and because their stated version of recent encounters with protestors is dishonest."
Grillot said she was present "from the beginning to the end" of Oklahoma City Black Lives Matter protests held on Saturday, May 30, and Sunday, May 31.
"I watched and filmed the actions of the Oklahoma City Police Department and can tell you, unequivocally, that the police initiated and engaged with unarmed, peaceful protestors in a violent manner," Grillot said.
She claimed police "indiscriminately" went into the crowd to arrest individuals who were only "holding signs and chanting about the need for justice." Grillot also said police used tear gas and fired rubber bullets into the crowd of protestors—unprovoked.
"There was no violence until the police escalated the engagement," Grillot said. "I watched as peaceful protestors were on their knees in front of the police officers with their hands in the air, and they were fired upon, simply because they dared to stand or kneel firm in the face of heavily armed police officers."
Grillot was previously best known for cursing at former OU President James Gallogy at a public forum. At that same event, the OU Daily reported that Grillot also claimed "racism is part of the university culture" at OU.
Attorneys at the press conference referred to Grillot's claims about Oklahoma City police while discussing their willingness to represent arrested protestors.
"We have an OU professor who was there both nights—the 30th and the 31st when things escalated to the point where things got caught on fire and windows were broken—and she saw and verified that nothing violent had occurred until the police initiated tear gassing and shooting rubber bullets at peaceful protestors," said Jaye Mendros, an Oklahoma City attorney.
Officials at the press conference said attorneys would determine whether to represent protestors arrested for violent crimes on a case-by-case basis. However, several attorneys indicated they did not believe acts of violence were beyond the pale.
"Until you've been in the shoes of those people who've been in it, and you personally have suffered racism for years and years and years—like I have, like when the campus police were called on me because I finally blew up on someone for being racist to me for a year-and-a-half—I think we can't judge them for feeling the way they feel," said Miguel Garcia, an Oklahoma City attorney.
"I personally do not believe it is my place to tell a black person how to react to watching another black person get murdered on video," Mendros said, "and so I am donating my time to any legitimate supporter of this movement who wants to see change."
Mendros also said the video of George Floyd's treatment showed that police relations with minority communities are little changed since the era of Jim Crow laws.
"In eight minutes and 46 seconds, it became crystal clear that the criminal justice system has not gotten better since Rodney King. It has not gotten better since the civil rights movement," Mendros said. "In fact, it has gotten worse."
Black Lives Matter Oklahoma Director Sheri Dickerson welcomed the support of the attorneys and appeared to suggest protesters were arrested without cause.
"We are extremely appreciative and grateful for these attorneys that are stepping up to represent those that have been, I feel, erroneously charged and had charges escalated when they were literally standing and practicing their right to assemble and their right to protest and their right to free speech," Dickerson said.
Oklahoma City police records show that 41 individuals were arrested over four days in association with the Black Lives Matter protests. Thirty-six individuals were arrested the days of the May 30 and 31 protests, while another five individuals were arrested the following two days. Most of those arrested were charged with disorderly conduct, curfew violations, and public drunkenness.
But others were arrested for charges that included vandalism, assault and battery on a city official, obstructing an officer, assault and battery on a police officer, rioting, assault with a dangerous weapon, aggravated assault and battery on a police officer, use of offensive weapon in commission of a felony, and animal cruelty.
While attorneys at the press conference stressed that violent acts may have been embraced by individuals who had long suffered racism, records indicate a slight majority of those arrested over those four days—22—were white.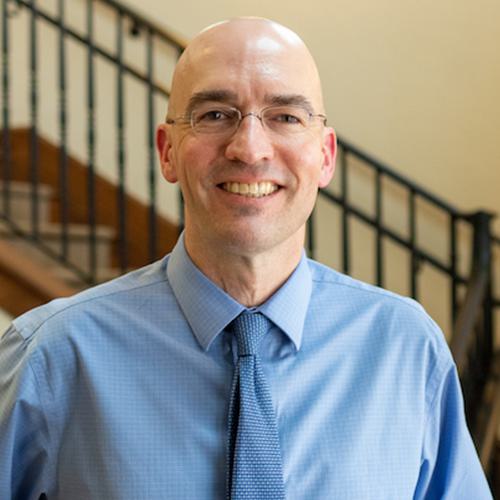 Ray Carter
Director, Center for Independent Journalism
Ray Carter is the director of OCPA's Center for Independent Journalism. He has two decades of experience in journalism and communications. He previously served as senior Capitol reporter for The Journal Record, media director for the Oklahoma House of Representatives, and chief editorial writer at The Oklahoman. As a reporter for The Journal Record, Carter received 12 Carl Rogan Awards in four years—including awards for investigative reporting, general news reporting, feature writing, spot news reporting, business reporting, and sports reporting. While at The Oklahoman, he was the recipient of several awards, including first place in the editorial writing category of the Associated Press/Oklahoma News Executives Carl Rogan Memorial News Excellence Competition for an editorial on the history of racism in the Oklahoma legislature.