Higher Education
Ray Carter | June 21, 2022
OU pursues tuition hike despite student financial challenges
Ray Carter
Millions of dollars in additional funding have surged into the coffers of Oklahoma's colleges and universities in the last two years, but that isn't stopping officials at the University of Oklahoma from requesting another tuition increase even as students and their families are struggling with the highest inflation in four decades.
The OU Board of Regents is expected to vote on a 3-percent tuition increase at its June 21 meeting. That will compound the effect of a 2.75 percent tuition increase approved in 2021.

"A tuition increase right now doesn't make any sense with the extra cash that they have." —House Majority Floor Leader Jon Echols
This year, the state appropriation to Oklahoma colleges and universities was increased by $60.6 million to a total of $873.4 million. Over a two-year span, state appropriations to Oklahoma colleges have increased by $103 million.
Colleges have also received significant COVID-bailout funds from the federal government in recent years.
One top lawmaker says the tuition increase defies reason under current circumstances.
"A tuition increase right now doesn't make any sense with the extra cash that they have," said House Majority Floor Leader Jon Echols, R-Oklahoma City.
But he said the tuition increase is also part of a bigger problem with how Oklahoma colleges are funded today.
"We still don't fund our higher education system in a manner where we fund extra for the degree programs that we need," Echols said. "So right now, the way we fund higher education, every degree program is funded the exact same. And that could not make less sense. It is ridiculous."
Under the current system, the Legislature cannot designate funding for specific degree programs. The regents directing a college system have that authority, but often do not prioritize funding based on degree need, he said.
As a result, Echols said the system prioritizes political-science degrees the same as engineering degrees when there is a much greater need for the latter to boost economic growth.
"I was a political-science major," Echols said. "It just costs less to educate me than it does to educate an engineer. That's just the bottom line. And society needs a lot more engineers than it needs political-science majors."
The problem noted by Echols was previously highlighted during a legislative hearing in 2021 when Jeff Hickman, chairman of the Oklahoma State Regents for Higher Education, noted that the cost of educating students in degree fields such as nursing and engineering discouraged schools from emphasizing those fields over other degree programs.
OU's ongoing efforts to raise tuition are in stark contrast to what has occurred at Purdue University over the last decade under the leadership of former Indiana Gov. Mitch Daniels. After Daniels became university president, Purdue tuition was frozen in 2013, and it has not been increased since.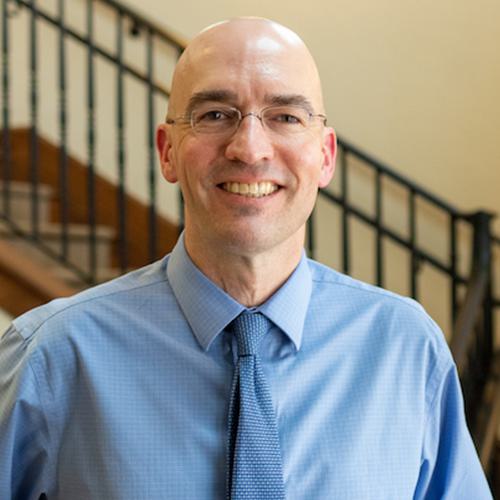 Ray Carter
Director, Center for Independent Journalism
Ray Carter is the director of OCPA's Center for Independent Journalism. He has two decades of experience in journalism and communications. He previously served as senior Capitol reporter for The Journal Record, media director for the Oklahoma House of Representatives, and chief editorial writer at The Oklahoman. As a reporter for The Journal Record, Carter received 12 Carl Rogan Awards in four years—including awards for investigative reporting, general news reporting, feature writing, spot news reporting, business reporting, and sports reporting. While at The Oklahoman, he was the recipient of several awards, including first place in the editorial writing category of the Associated Press/Oklahoma News Executives Carl Rogan Memorial News Excellence Competition for an editorial on the history of racism in the Oklahoma legislature.