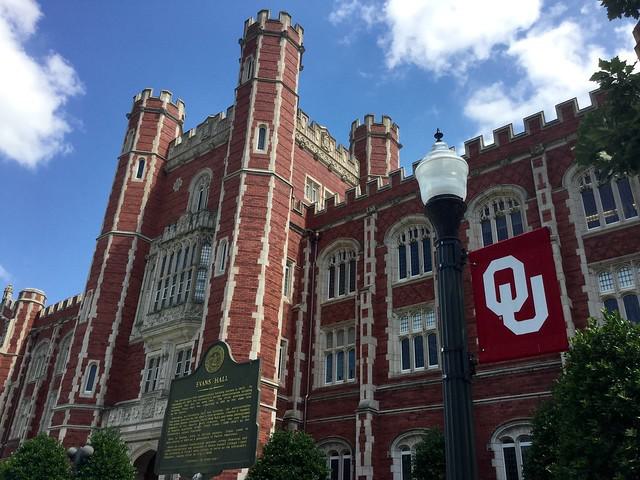 Higher Education
Ray Carter | October 27, 2020
OU response to 'racist' incident criticized by students
Ray Carter
The response of administrators at the University of Oklahoma after a professor read a historical document that included a racial pejorative has left an impression on students—although perhaps not the impression OU administrators hoped to foster.
According to student comments in a recent survey, the incident has caused some OU students to question the university's commitment to free speech, serious debate, and credible academics.
"When a history professor was attacked for reading aloud a historical document in class that showed the racism from 100 years ago, and the interim president decided to punish all faculty and staff for it, and agreed with the Black Emergency Response Team with their totalitarian policies and campus-wide graffiti, and did not give any weight to reason, or common sense, or perspective, or personal civil rights, it became clear that the administration was firmly on the side of totalitarian politics with regards to free speech rights," wrote one OU student from the Class of 2023. "There are many similar examples of this, but that was a more public and recent one. It is not safe to speak publicly on campus."

"It became clear that the administration was firmly on the side of totalitarian politics with regards to free-speech rights." —OU student, Class of 2023
Earlier this year OU history professor Kathleen Brosnan read aloud in class comments made by a U.S. senator in 1920 that contained a racial pejorative.
Those who objected included students in the Black Emergency Response Team, which is described as "a collective comprised of black student leaders whose mission is to confront racism, and various oppressive structures, that affects the black community specifically, and marginalized communities at large, on campus."
In response to student complaints, Brosnan discussed the issue in an email and apologized, saying, "My goal was to display the depth of racism that existed in the United States in 1920 when the US Senate debated the League of Nations. By directly quoting a US Senator, James Reed, I wanted all the students in class to recognize an ugliness in US history that is unfortunately still part of some students' lived experience."
The comments Brosnan referenced are believed to come from a statement attributed to Reed, a Missouri Democrat, who has been quoted as saying, "Think of submitting questions involving the very life of the United States to a tribunal on which a n----r from Liberia, a n----r from Honduras, a n----r from India . . . each have votes equal to that of the great United States."
OU Interim President Joseph Harroz Jr. responded by ordering all OU faculty, staff, and administration to complete "a new required diversity, equity, and inclusion training regimen."
The controversy came up again in student responses to a national survey on free speech at college campuses.
The 2020 College Free Speech Rankings report—compiled by College Pulse, the Foundation for Individual Rights in Education (FIRE), and RealClearEducation—provides a "comprehensive comparison of the student experience of free speech on their campuses" based on surveys of 20,000 currently enrolled students at the 55 colleges surveyed.
The University of Oklahoma ranked 38th out of 55 top national universities in its support of free speech, according to the report.
At the University of Oklahoma, 267 students participated in the survey. The report included comments from some of the OU students who responded with students identified only by what year they are scheduled to graduate. Several of the reported responses spoke, either directly or indirectly, of OU's reaction to Brosnan's teaching on the history of racism.
One OU student from the Class of 2023 wrote that free-speech concerns arise at OU "usually when big rallies are taking place such as when the teacher said the N-word while in a lecture. I wanted to express my thoughts on the matter and how it could be handled civilly, but there was so much backlash and hate around that topic that I felt only one opinion was expressed."
One student from the Class of 2021 said it feels "dangerous" to voice opinions at OU that are not embraced by an overwhelming majority, especially "when the university administration seems so quick to give into the mob mentality's protests and threats."
Even one of Brosnan's critics cited the school's response as problematic. One OU student from the Class of 2023 specifically pointed to the controversy "over a non-black professor using the n-word during a lecture to explain how the use of the word has changed over time."
"Though I do not condone the use of the word itself, I can see the point the professor was trying to make," the student wrote. "However, people were very angry with the professor and I felt that if I publicly sympathized with them, my position on the matter would be misconstrued as me supporting the professor's decision on their word choice."
A request for comment on students' thoughts on the Brosnan incident, as expressed in the 2020 College Free Speech Rankings report, was sent to a university spokesperson, but none was provided.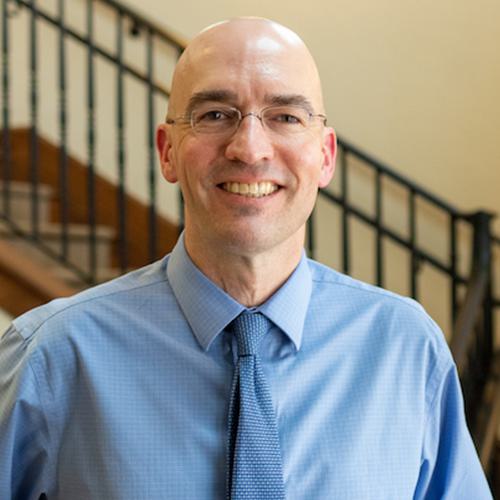 Ray Carter
Director, Center for Independent Journalism
Ray Carter is the director of OCPA's Center for Independent Journalism. He has two decades of experience in journalism and communications. He previously served as senior Capitol reporter for The Journal Record, media director for the Oklahoma House of Representatives, and chief editorial writer at The Oklahoman. As a reporter for The Journal Record, Carter received 12 Carl Rogan Awards in four years—including awards for investigative reporting, general news reporting, feature writing, spot news reporting, business reporting, and sports reporting. While at The Oklahoman, he was the recipient of several awards, including first place in the editorial writing category of the Associated Press/Oklahoma News Executives Carl Rogan Memorial News Excellence Competition for an editorial on the history of racism in the Oklahoma legislature.