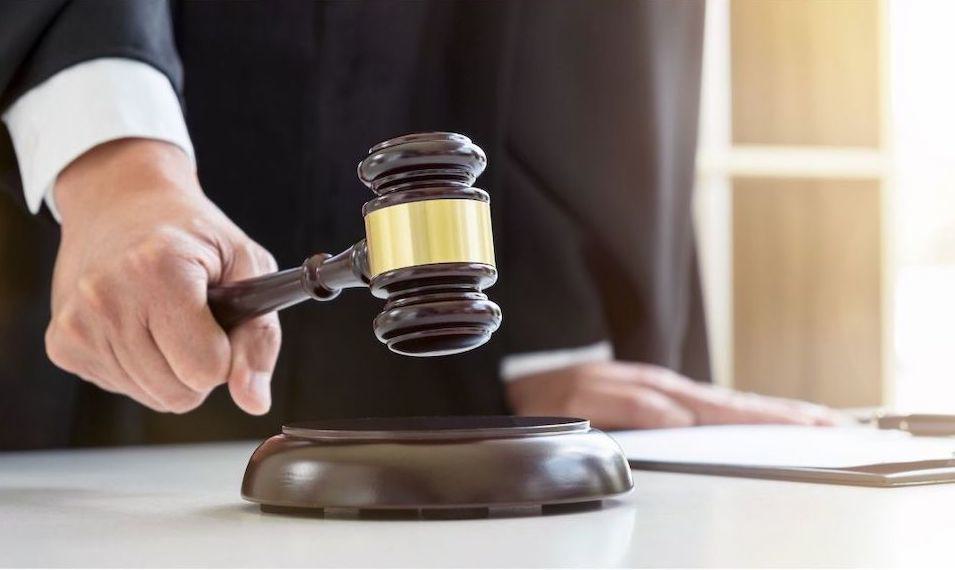 Education , Law & Principles
Ray Carter | November 15, 2022
Parent reaps second court victory against Owasso schools
Ray Carter
For the second time in a month, a federal court has sided with an Oklahoma father and prevented the Owasso school district from banning the man from campus after he objected to allegedly pornographic material in the school library.
On Nov. 1, U.S. District Judge John F. Heil issued a temporary restraining order (TRO) that prevented the Owasso school district from barring Timothy Reiland's access to campus. On Nov. 14, after another hearing, Heil converted that order to a preliminary injunction.
"While it is true that injunctive relief is an extraordinary relief, this Court finds that the First Amendment is an extraordinary right, deserving of extraordinary relief," Heil wrote.
Heil's decision was issued the same day the Owasso school board voted to revise school policy regarding potentially objectionable school-library materials.
For Reiland, it was a red-letter day.
"It felt amazing," Reiland said. "Last night was probably one of the best nights I've ever had in my life aside from the birth of my children. I couldn't believe it. But at the same time, it shouldn't have surprised me because I did the right thing for the right reasons."
Reiland, who has two children attending Owasso Public Schools, recently became upset after his daughter checked out a book, "Blankets," from the Owasso school library. Reiland considered portions of the graphic novel to be pornographic.
He advocated for the school to alter its library policies and attended the Owasso school board's Oct. 12 meeting at which Reiland believed board members would vote on a new policy restricting pornographic content from the school library.
Instead, the policy presented did not include a pornographic restriction and board members tabled the vote, announcing it would be taken up at a future special meeting.
As recounted in Heil's Nov. 1 opinion and order, following the Oct. 12 meeting Reiland spoke to Owasso school board member Brent England in the school parking lot. The exchange reportedly included the use of profanity (Reiland called one of England's contentions "f---ing b------t") but was not violent.
While waiting in the parking lot to speak to England, the opinion also stated that Reiland reportedly had a brief exchange with Art Haddaway, a reporter for the Tulsa World. As Haddaway walked to his car, Reiland yelled to ask "[w]hen you gonna publish that b------t, Mr. Reporter?" Haddaway responded, "I'm not sure, have a good night," and departed in his vehicle.
Reiland subsequently received a letter from Owasso Superintendent Margaret Coates informing him that he had "committed one or more acts" that interfered "with the peaceful conduct of activities on District property." The letter effectively banned Reiland from Owasso Public Schools property (including sports venues) for a period of six months.
Reiland sued, arguing his First Amendment free-speech rights were being violated by the school.
On Nov. 1, Heil issued a temporary injunction that prevented the school from restricting Reiland's access to school property, finding Reiland was "likely to succeed on the merits of his First Amendment claim and this factor weighs heavily in favor of granting preliminary injunctive relief."
"It is well established that the right to criticize public officials and the right to 'petition the Government for a redress of grievances' are protected activities under the First Amendment…" Heil wrote. "Plaintiff's criticism of the Board's decision as 'f---ing b------t,' while vulgar and arguably unnecessary, is protected speech."
Heil also wrote that Owasso's effort to ban Reiland from school grounds "has an obvious chilling effect."
The Owasso school board subsequently met on Nov. 9 and altered Reiland's ban so it was no longer tied to his interaction with board member England, but instead kept in place because of Reiland's interaction with Haddaway. In a filing, the school district declared the altered-but-continuing ban was necessary to "ensure that visitors who come onto School District premises feel safe and secure."
But during the Nov. 14 hearing, Haddaway's testimony undermined and contradicted claims made by school officials.
"During the hearing, Mr. Haddaway testified that the entire exchange with Plaintiff lasted seventeen (17) seconds from start to finish," Heil's opinion noted. "Mr. Haddaway stated that he did not interpret Plaintiff's statements toward him as threatening and that he did not have any concern for his safety. While he stated that Plaintiff used aggressive words (i.e., 'b------t'), Mr. Haddaway stated that he did not feel that Plaintiff was being aggressive toward him. Additionally, contradictory to Defendants' characterization of the exchange, Mr. Haddaway stated that he did not recall seeing Plaintiff deliberately moving toward his vehicle and that Plaintiff did not have to move out of the way in order for Mr. Haddaway to get into his vehicle. Mr. Haddaway further testified that he did not subsequently express safety concerns regarding his presence on the school grounds or make any request for increased security."
Heil also noted that Superintendent Coates "testified that she did not speak with Mr. Haddaway about the incident until October 18, 2022, six (6) days after she issued the ban." (Emphasis in original.)
"Whether directed toward Mr. England or Mr. Haddaway, Plaintiff's statements expressed criticism of the Board," Heil's opinion stated. "Defendant's change of position is, in this Court's view, a distinction without a difference and a thinly veiled attempt to circumvent the Court's TRO."
Reiland said his legal fight has been funded in part with donations from community supporters and he was represented pro bono by an attorney with Legal Overwatch for Parents' School Rights, a nonprofit law firm.
"It was clear from the initial ban that the Owasso School Board violated Mr. Reiland's First Amendment Rights," said Maria Seidler, chief counsel for Legal Overwatch. "Without the ability to speak to school boards on the policies affecting their children's school, parents cannot exercise their parental rights to direct their children's education under the Oklahoma Parents' Bill of Rights."
The same day that Heil issued his order and opinion, the Owasso school board approved revisions to its school-library policy.
The policy now says that the school library media program "shall be reflective of the community standards for the population the library media center serves when acquiring an age appropriate collection" of materials, and that "parents or legal guardians shall have the right to restrict access to library materials for their student(s)."
Among the new criteria for selection, Owasso public school library books will now be "selected for validity, currency, and appropriateness of content. This includes an inspection of every graphic novel, prior to placing in the collection, for potential material involving sexually explicit content and extreme vulgarity."
When a parent files a complaint about a school library book, the new regulations require school officials to judge the challenged book by taking into account community standards. "This includes an inspection for potential material involving sexually explicit content and extreme vulgarity," the rule states.
When a draft of the policy revision was released prior to the Owasso board's meeting, it drew praise from Ryan Walters, who was just elected to the office of state superintendent of public instruction for a term that begins in January.
"Glad to see Owasso has finally decided to address pornography in the classroom," Walters tweeted. "It will not be tolerated."
Reiland said Owasso's new policy could serve as a model for other districts around the state, although he is surprised how much resistance he has encountered while advocating for those changes.
"It's so sad how hard I had to work to get adults to 1) remove pornography from the school and 2) to say it won't be allowed in the school anymore," Reiland said. "That is, I think, telling about the situation that we're in in this country where we have to fight for that in a school. It doesn't make any sense to me."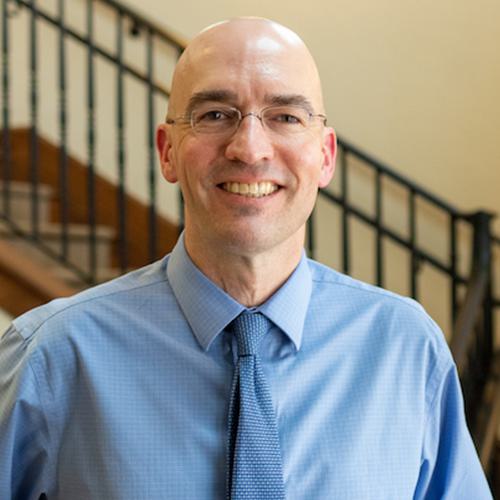 Ray Carter
Director, Center for Independent Journalism
Ray Carter is the director of OCPA's Center for Independent Journalism. He has two decades of experience in journalism and communications. He previously served as senior Capitol reporter for The Journal Record, media director for the Oklahoma House of Representatives, and chief editorial writer at The Oklahoman. As a reporter for The Journal Record, Carter received 12 Carl Rogan Awards in four years—including awards for investigative reporting, general news reporting, feature writing, spot news reporting, business reporting, and sports reporting. While at The Oklahoman, he was the recipient of several awards, including first place in the editorial writing category of the Associated Press/Oklahoma News Executives Carl Rogan Memorial News Excellence Competition for an editorial on the history of racism in the Oklahoma legislature.