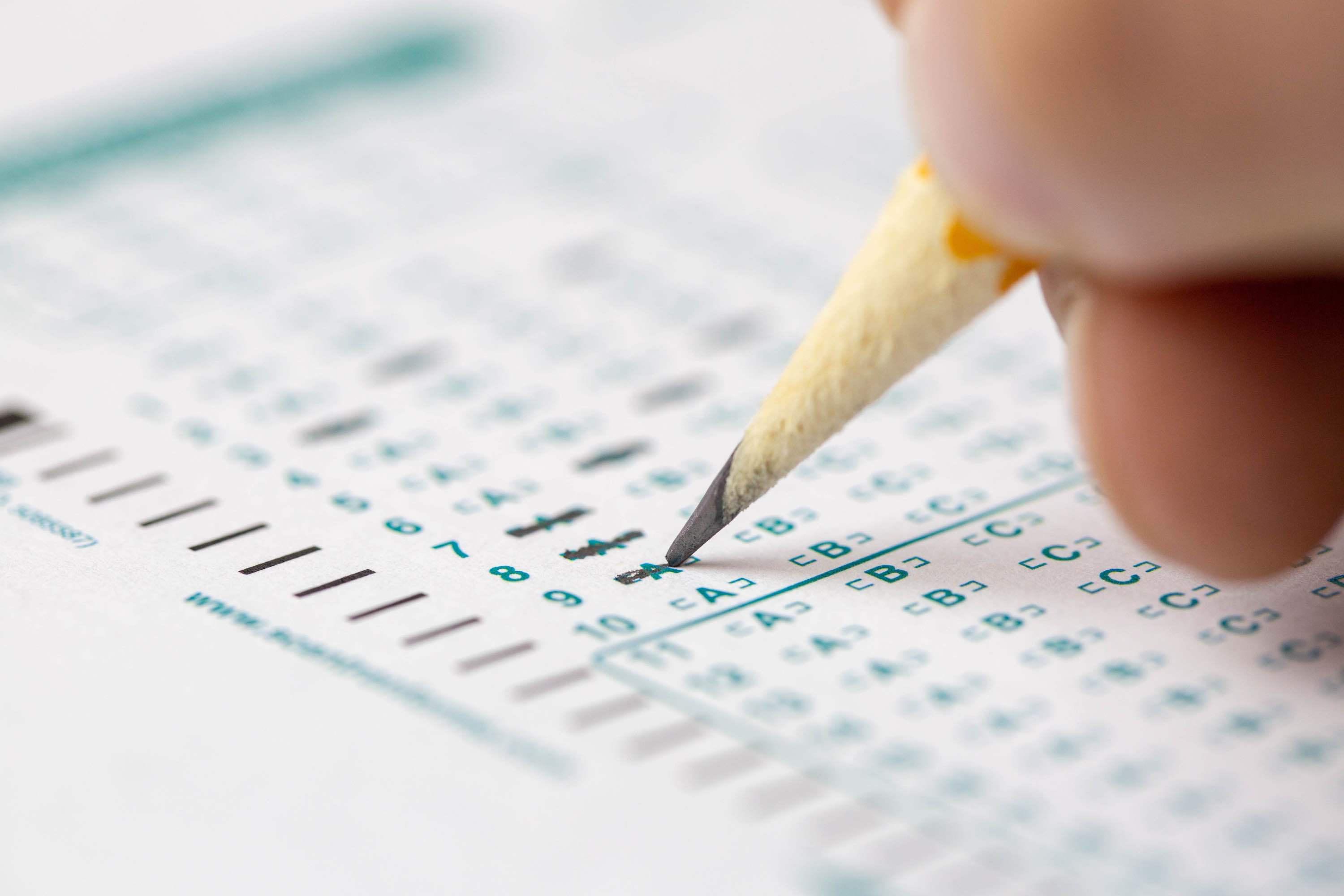 Education , Good Government
Ray Carter | November 24, 2020
Parent warns against ending state tests in schools
Ray Carter
In recent weeks, some officials have called for elimination of state testing in Oklahoma schools for the second year in a row.
Kandice Jeske, a mother of three children, is among those opposed to that idea, saying parents deserve to know the impact of last year's shutdown and this year's continuing physical closure in many districts.
"This week I've been hearing calls from districts across the state to do away with the state testing," Jeske said at a Capitol rally held this week by Parent Voice Oklahoma. "I don't understand how we can afford to lose another year of data. We left last year not knowing where our third grader was. It's literally a lost class. We have no idea where they were. We must remember that our assessments do not measure how our students are doing. Instead, they measure how our schools are doing. And we deserve to know: How are our schools doing?"
When COVID-19 prompted the spring closure of in-person instruction at Oklahoma schools, state officials quickly sought and received a federal waiver to suspend state testing of students and issuance of school report cards.
The subsequent transition to online learning was widely considered a failure not just in Oklahoma, but nationwide, with severe impact on student learning. An April report by NWEA's "Collaborative for Student Growth" predicted students would return in fall 2020 having achieved only 70 percent of the normal annual learning gains in reading and 50 percent of typical gains in math, and that some students would be "nearly a full year behind what we would observe in normal conditions."
That loss may be even more severe for some Oklahoma students because testing from 2019—well before the pandemic disruption—showed academic progress was on a general downward trend in the state.
In 2019, state Superintendent of Public Instruction Joy Hofmeister reported that academic achievement on state tests was lower in 2019 than in 2017, despite a dramatic increase in state school spending. A downward trend was noted for math and fifth-grade science and a "steeper downward trend in English language arts (ELA) performance from 2017 to 2019."
Parents like Jeske, as well as many education experts, believe the academic losses are now growing worse in districts that have not reopened for full-time, in-person instruction.
Even so, some officials are demanding that testing be eliminated for a second consecutive year.
In July, members of the Oklahoma House Democratic caucus issued a press release that called on state officials to request another federal waiver from federally mandated testing in schools during the 2020-2021 school year.
That view was restated on Nov. 13 by state Rep. Jacob Rosecrants, D-Norman, a former teacher. He tweeted, "There is No reason our kids should be taking high-stakes tests during a pandemic. Even if a vaccine is found by 'test season', the stress our kids face from learning during a pandemic should be reason enough to req (request) a waiver for these needless tests."
On Nov. 10, Jena Nelson, a Deer Creek school teacher who was named Oklahoma Teacher of the Year for 2020, tweeted, "Removing state testing will make great strides in teacher retention and will sustain our profession. State testing has been used as a weapon against schools for too long."
But Jeske, whose children include a first- and third-grade student, said parents need to know how their children have been impacted by school closures—and she speaks from experience. Her own children went from demonstrating a greater degree of learning than most of their peers to trailing the majority of Oklahoma students in their respective grades.
"When they performed the beginning-of-the-year testing on my students, nine weeks after school started, my students had decreased in testing scores by over 60 (percentage points)," Jeske said. "We went from almost a 'gifted'-level student in the 90th percentile to a 34 percent."
She said the school district did not make that information readily available.
"When I was informed of this, it was not because my school district thought that I'm a parent and I should know this," Jeske said. "It was because I specifically called and asked the principal if it had been done, and she said it had been, and I requested a review of that personally with her."
In light of her children's severe learning loss, and the fact that the children's school had not fully reopened and was instead on an "A/B" schedule where students attend in-person classes only a few times a week, Jeske said she and her husband decided "that we had to have another option" and obtained a transfer to another district that was fully reopened.
Five weeks after the transfer, Jeske's children were tested again. At that point, they scored around the 80th percentile, or better than roughly four out of five students in their grade.
"I understand that this wasn't just an increase in intelligence level. My kids didn't grow overnight," Jeske said. "This was a validation that my students were stressed, that their mental health was suffering, and that their education was declining rapidly."
In September, Carolyn Thompson, chief of government affairs for the Oklahoma State Department of Education, told members of the House Common Education Committee that state officials planned to proceed with state testing this year. Even if a waiver becomes an option, Thompson indicated it may not be good policy.
"To be frank, at least from our position, we need that data," Thompson said. "Schools need that data. We have to have it so that we know where our kids are."
The State Board of Education has since approved testing dates for Oklahoma schools, spreading the testing window over a longer period of time to allow districts to deal with potential delays caused by COVID-19. Most state tests will be administered between April 6 and May 7, 2021.
Jeske and other families involved with Parent Voice Oklahoma are calling for schools to allow all students to have the option of a return to full-time, in-person instruction, and are advocating for legislative changes that will make schools more accountable to the families they are supposed to serve.
Jeske said data on student learning must be part of that process.
"These tests must be performed to ensure that districts are held accountable for their decisions," Jeske said. "I think that they will show that districts that chose fully virtual or an 'A/B' schedule dramatically failed our students, while districts that made hard decisions and figured out a way to stay open have increased by leaps and bounds."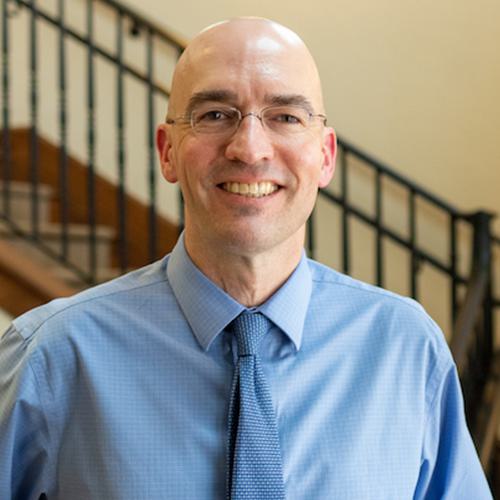 Ray Carter
Director, Center for Independent Journalism
Ray Carter is the director of OCPA's Center for Independent Journalism. He has two decades of experience in journalism and communications. He previously served as senior Capitol reporter for The Journal Record, media director for the Oklahoma House of Representatives, and chief editorial writer at The Oklahoman. As a reporter for The Journal Record, Carter received 12 Carl Rogan Awards in four years—including awards for investigative reporting, general news reporting, feature writing, spot news reporting, business reporting, and sports reporting. While at The Oklahoman, he was the recipient of several awards, including first place in the editorial writing category of the Associated Press/Oklahoma News Executives Carl Rogan Memorial News Excellence Competition for an editorial on the history of racism in the Oklahoma legislature.