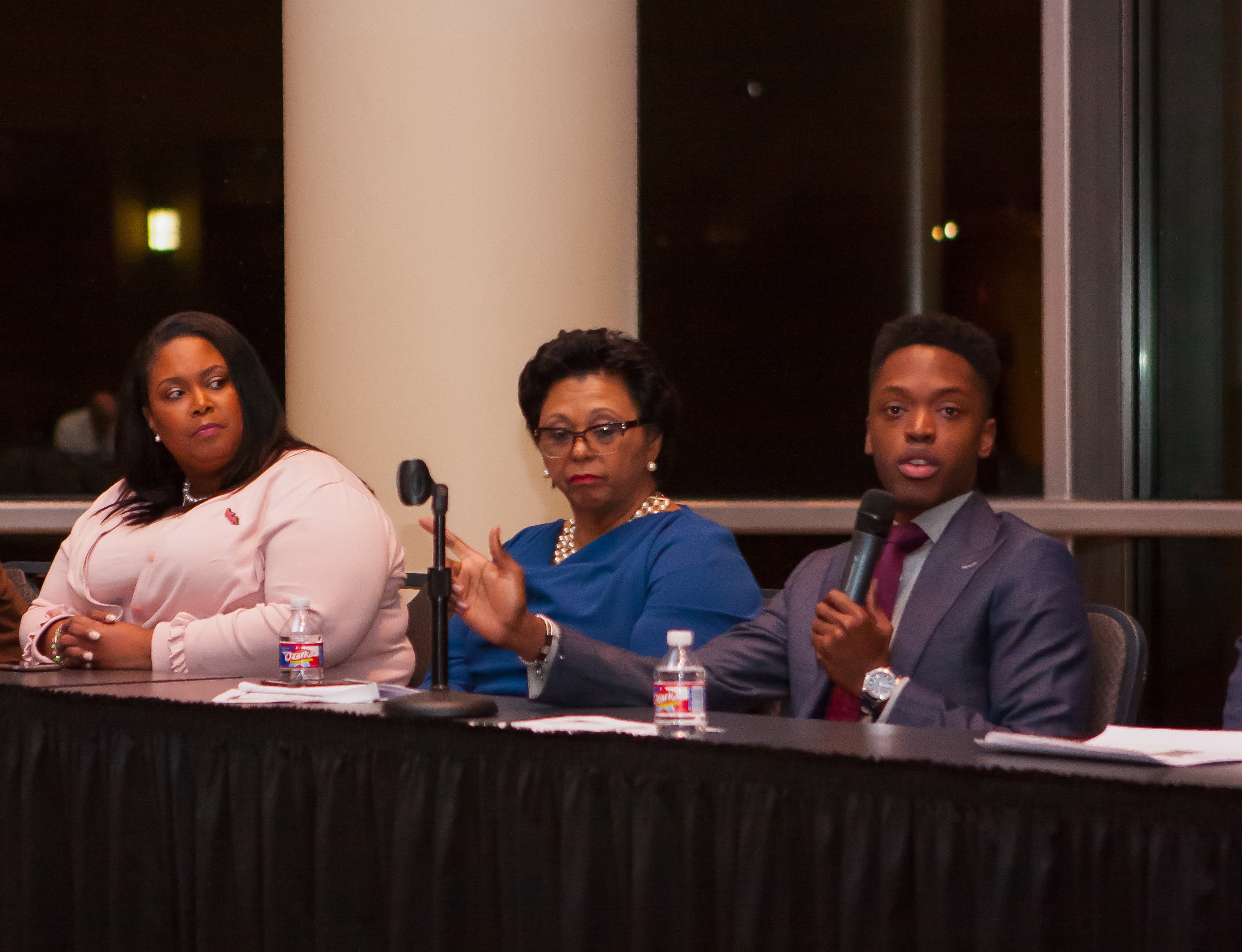 Education
Ray Carter | January 30, 2020
Parents urged to drive change via school choice
Ray Carter
Critics have long noted the U.S. public school model was established in the 19th century based on economic and cultural expectations that long ago became obsolete. And, African-American panelists told a predominantly black audience at a recent forum in Oklahoma City, a 19th-century model can be especially problematic for black children.
"Oftentimes we create systems and think about education reform, refining systems that were created years and years ago before people of color even had access to public education," said Carlisha Williams Bradley, a member of the State Board of Education. "So as we talk about wanting for a system to serve us, when yet it was never designed to, we do have to think outside of the box and begin to create our own schools, develop our own pathways."
"We're sitting in schools that were not designed for us," said Marcus Brandon, a former state lawmaker from North Carolina who now runs a charter school. "We're sitting with teachers who don't understand our culture."

However, Perry Daniel, a longtime educator who is currently an official with K12, an online education provider, told parents that through school choice they have the power to change education to address the real, 21st-century needs of their children. That was a message echoed by many speakers at the forum.

"The system was not established for them to serve little brown boys," Daniel said. "But in our position now and the access we have, we have to change that."
Attendees at the "Save Our Students" forum, hosted by state Rep. Ajay Pittman, D-Oklahoma City, discussed numerous issues, but a recurring theme was the importance of empowering parents to use taxpayer funds to send children to a range of school options—including traditional public schools, public charter schools, virtual schools, and private schools.
Ann Duplessis, a banker and former Louisiana state senator, said parents should "be able to have a dramatic say in how their children are educated."
"When we talk school choice, it doesn't mean that we are against any form of schools or systems," Duplessis said. "We're not against public schools. We're not against charter schools. We're not against Catholic schools. What we want are good schools."
Many challenges in the black community, speakers noted, are tied to a lack of quality education. The repercussions of that problem can be felt for years and far outside the classroom.
According to National Assessment of Educational Progress (NAEP) test scores, the average white student in Oklahoma scored 25 points higher than the average black student on NAEP's 8th grade math test. And black students in Oklahoma schools scored notably lower than their African American counterparts nationwide.
Those poor academic outcomes often transform into societal problems, officials noted. The median income of black Oklahomans is $35,887, compared to $56,312 for whites, according to Census data. Even more serious, the arrest rate for black youth in Oklahoma is 65.9 per 1,000 population, compared to a rate of 21.8 per 1,000 population for white youth.
Brandon recalled four youth who volunteered on his first legislative campaign in North Carolina and ultimately personified their community's challenges.
"I had four boys working on my campaign, and they wanted to change their community," Brandon said. "They were young, eager to change their community. Today, three of them are dead and one of them is in jail."
He then added: "Statistics actually have faces."
Walter Blanks Jr., now a communications associate with the American Federation for Children, is a living example of how school-choice policies change lives. Thanks to a program in his home state of Ohio, Blanks was able to attend a private school using taxpayer funds. When Blanks entered private school in the sixth grade, he was two grades behind in reading and math.
"When I was growing up, going to a private school was completely out of the question," Blanks said. "My mom was looking at me like, 'I'm just trying to keep the lights on and food on the table for you, let alone send you to a school that costs eight-or-nine grand a year.' But now fast forward a few years, I've graduated high school, graduated college, moved out on my own, went to Europe, done all of these crazy things, sat next to very important people, and continue this fight. And it was because of the education that I received. So when I talk about this, it's very personal for me. But it's also (that) I understand it's life and death for others who are following behind me."
Panelists said one obstacle to helping youth like Blanks is the claim other schools are financially harmed when a child is allowed to use tax dollars to leave for a private school, a criticism Duplessis called the "greatest myth" about school vouchers.
"The money that is available to educate that child should follow that child," Duplessis said. "A parent should have the right to choose where that child or their children is educated and what's worked best for them."
She said schools, like businesses, should adjust to the needs of students and families.
Brandon agreed, saying it is a mistake to view a traditional public school as the only legitimate way to provide a taxpayer-funded education.
"Public education is different from public schools," Brandon said. "They are not entitled to the money, no more than my charter school is entitled to that money. We have to work for every child that goes in there. We have to make sure that they stay there. And if we don't meet their needs, those parents will leave and they will go somewhere else—and they should."
Another challenge is many politicians fear unions or other interest groups opposed to school choice. But even if outside groups oppose a lawmaker, Duplessis noted that opposition is of little consequence if constituents support school choice—as proved to be the case in her district, which was in New Orleans Lower Ninth Ward.
"You know what my constituents said?" Duplessis asked. "'How do I get one? How do I get a voucher? I want to take my child out.'"
Brandon said his experience in North Carolina was similar.
"It wasn't my constituency that was holding me up," Brandon said. "It was leaders."
Jabar Shumate, a Tulsa Democrat and former Oklahoma state lawmaker who supported numerous school-choice policies in office, recalled that he was able to persuade a fellow Democrat from rural Oklahoma to join him in support of a program allowing children with special needs to use state dollars to attend private schools. Shumate said he showed that legislator "that his schools looked like my schools, that his students with disabilities had the same problems with access that my students did."
"'When you look at the University of Oklahoma and Oklahoma State University,' I would ask my rural counterparts who are Democrats, 'how many of your kids actually could be able to make the kind of ACT score needed to get in those schools?'" Shumate recalled. "'So your kids are being locked out and my kids are being locked out.'"
Panelists noted school choice is already routine in Oklahoma and elsewhere—for people with financial means, including people who oppose formal school-choice programs. Blanks said people are "exercising choice all the time" because they are able to "move across town and pay for that expensive house" in a different school district.
"We see articles every single day. You know, there's some politician who opposes what we do, but then will turn around and send their kid to private school," Blanks said. "And so, sometimes, I read articles and just bang my head against the wall."
Officials said school-choice laws simply level the playing field for all citizens, rather than providing one level of education to the wealthy and another to the poor.
"I have four children, and I realize that each one of them will learn differently," Daniel said. "And that may mean they may go to four different types of schools. But as a parent, like Brother Blanks said, I have those resources. Every parent does not. But they still should have those opportunities for their children. And that's what we should be here fighting for."
Panelists encouraged parents to not see themselves as helpless pawns before a bureaucracy, but as change agents.
"In our community, what you do for us—without us—you do to us," Shumate said. "And so what we have to see, and what I saw as a legislator, is that school choice gives the opportunity for you who sit in the audience today to be the individuals driving change and driving excellence in education in our communities."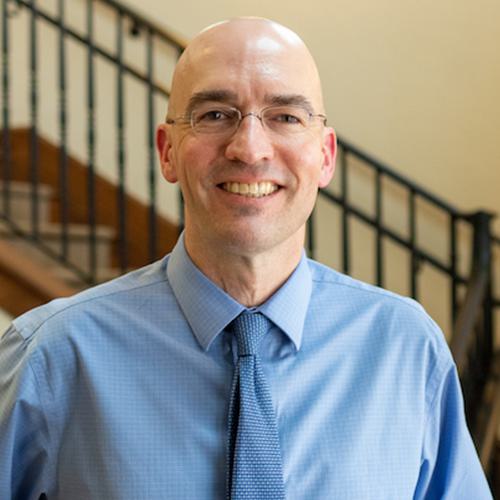 Ray Carter
Director, Center for Independent Journalism
Ray Carter is the director of OCPA's Center for Independent Journalism. He has two decades of experience in journalism and communications. He previously served as senior Capitol reporter for The Journal Record, media director for the Oklahoma House of Representatives, and chief editorial writer at The Oklahoman. As a reporter for The Journal Record, Carter received 12 Carl Rogan Awards in four years—including awards for investigative reporting, general news reporting, feature writing, spot news reporting, business reporting, and sports reporting. While at The Oklahoman, he was the recipient of several awards, including first place in the editorial writing category of the Associated Press/Oklahoma News Executives Carl Rogan Memorial News Excellence Competition for an editorial on the history of racism in the Oklahoma legislature.