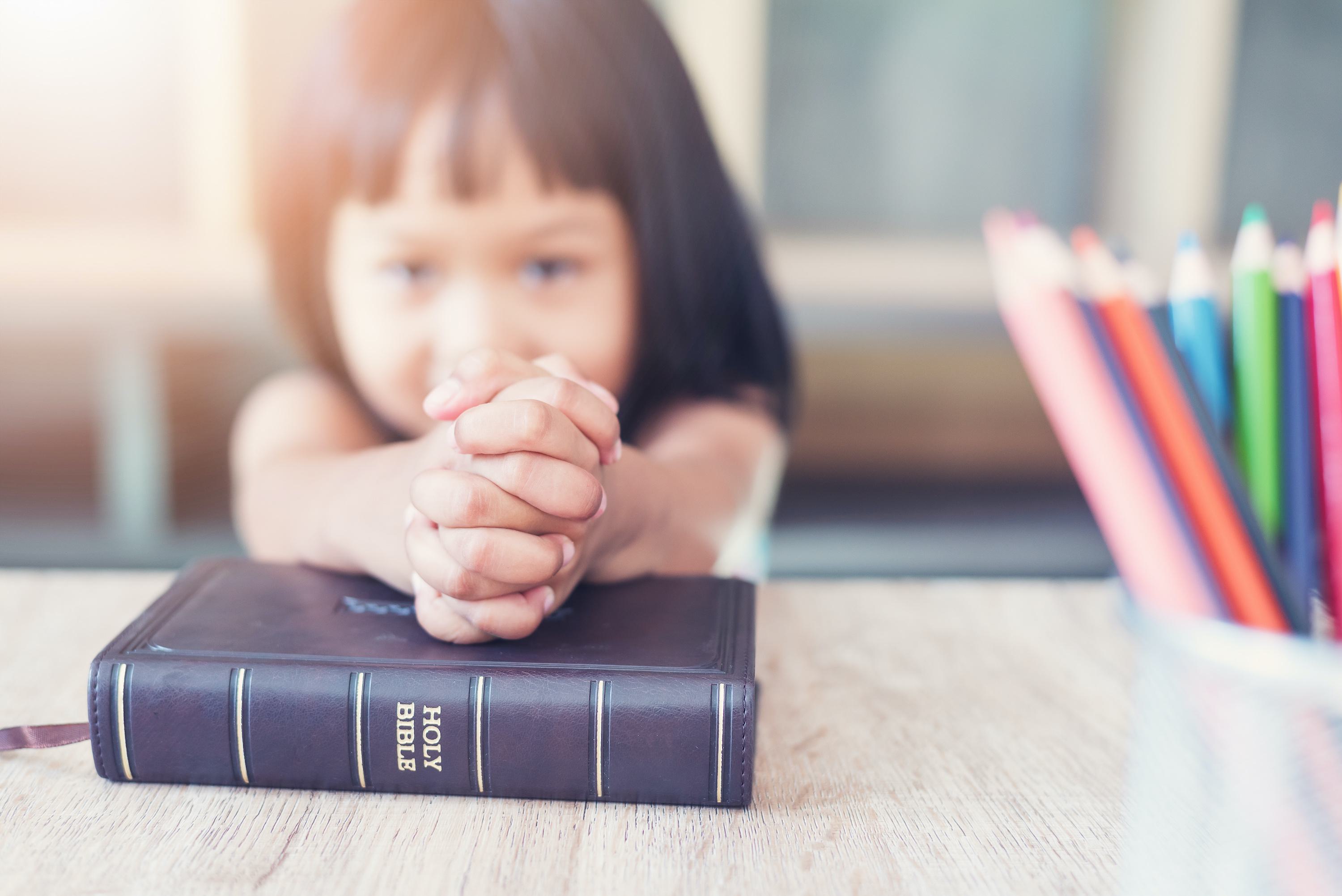 Education
Ray Carter | January 27, 2021
Pastor touts anti-Christian-school report
Ray Carter
A top official with the group "Pastors for Oklahoma Kids" is touting a report that opposes school-choice programs because participating private schools may adhere to historic Christian teachings about issues such as transgenderism and are free to hire only Christian staff.
The coalition behind the report includes numerous atheist and anti-religion organizations.
In a recent Facebook post, Clark Frailey, who describes himself as the "chief instigator" for "Pastors for Oklahoma Kids," promoted the National Coalition for Public Education's report, "Opposing Private School Vouchers: A Toolkit for Legislators and Advocates."
"Over 50 organizations including the National PTA have created the National Coalition for Public Education's Voucher Toolkit," Frailey wrote. "It's a great read for why vouchers/scholarship tax credits definitely are not helping kids in our public schools."
Under a wide range of school-choice programs across the nation, parents can use a certain amount of taxpayer funding to send their child to the school of their choice, or states provide a tax credit to those who donate to scholarship-granting organizations.
Many of the private schools that accept students served through those programs are religiously affiliated schools, mostly Christian, including many that adhere to historic Christian teaching on issues of sexual morality, marriage, and other issues. Many private religious schools also require staff or students to adhere to a statement of faith or conduct. For example, Catholic schools are not required to hire atheist teachers.
Those are sticking points for the National Coalition for Public Education. The group's report complained that private religious schools that serve school-choice beneficiaries can "condition admission on adhering to certain religious principles."
"For example, a Maryland religious school accepting voucher students claimed it had the right to suspend or expel students for failing to follow the school's code of conduct requiring that students dress according to their assigned gender at birth and align their conduct with the belief that marriage is between one man and one woman," the report stated.
The report also complained that many private schools in school-choice programs "teach anti-LGBTQ curriculum," an apparent reference to schools adhering to historic Christian teachings on sexuality.
The report was also critical of the fact that few school-choice programs nationally require participating religious schools to adopt certain policies regarding "sex, sexual orientation, or gender identity," and that under the federal Civil Rights Act of 1964 "religious schools can prefer coreligionists in hiring."
The National Coalition for Public Education's members include more than 50 groups, including American Atheists, American Federation of Teachers, American Humanist Association, Americans United for Separation of Church and State, Center for Inquiry, Feminist Majority Foundation, Freedom From Religion Foundation, GLSEN, Interfaith Alliance, National Education Association, People For the American Way, and the Secular Coalition for America.
Several of those organizations have been notably hostile to people of faith.
The Freedom From Religion Foundation declares, "The history of Western civilization shows us that most social and moral progress has been brought about by persons free from religion." In 2019, the foundation declared that Gov. Kevin Stitt's decision to speak on the topic of "serving God" before a men's group at Guts Church in Tulsa "raises serious constitutional concerns."
The website of the Center for Inquiry says it "strives to foster a society free of the dogmatic influence of religion and pseudoscience."
American Atheists says its members envision "a world in which public policy is made using the best evidence we have rather than religious dogma and where religious beliefs are no longer seen as an excuse for bigotry or cause to receive special treatment from the government."
The American Humanist Association says its mission is to advance a "philosophy free of belief in any gods and other supernatural forces."
On its website, officials with Pastors for Oklahoma Kids describe their group as a "coalition of clergy from across Oklahoma that advocate for local public schools." The front page of the group's website shows Frailey participating in an event with the Oklahoma Education Association, the state's largest teachers' union and an affiliate of the National Education Association.
The Pastors for Oklahoma Kids' website claims that "wealthy outsiders" are "working day and night to defund, overtest, and demean our schools."
While the National Coalition for Public Education objects to programs that allow parents to use taxpayer dollars to send a child to a private religious school, federal and state courts have found such programs are constitutional.
In its June 2020 ruling in Espinoza v. Montana Department of Revenue, the U.S. Supreme Court ruled states cannot exclude religious schools from school-choice programs, as was occurring in the Montana scholarship tax-credit program challenged in that case.
The 5-4 majority opinion found that Montana officials, by denying parents the right to choose private religious schools, were "cutting families off from otherwise available benefits if they choose a religious private school rather than a secular one, and for no other reason."
"We have repeatedly held that the Establishment Clause is not offended when religious observers and organizations benefit from neutral government programs," the court majority opinion stated.
In that case, the U.S. Supreme Court noted government support "makes its way to religious schools only as a result of Montanans independently choosing to spend their scholarships at such schools."
The Oklahoma Supreme Court reached a similar conclusion in 2016 when it unanimously upheld a state program that provides private-school scholarships to children with special needs.
"When the parents and not the government are the ones determining which private school offers the best learning environment for their child, the circuit between government and religion is broken," the justices stated (emphasis in original).
Despite the apparent intentions of the report's authors, Rep. Ryan Martinez, R-Edmond, said the National Coalition for Public Education report highlights why parents should be provided numerous school choices, rather than being limited to one site based on geography.
"It makes the case for school choice," Martinez said. "If you're a parent and you're in control of your child's education, you could choose not to send them to the school that is only hiring Christian people, if that's what your prerogative is and that's how you want to raise your kid."
While some parents may want their children educated in an environment that includes an emphasis on historic Christian teachings, parents that prefer other options would also have them under a robust school-choice system, he noted.
"If you only want your kids to be educated only by someone who's espousing the far-left or LGBTQ agenda," Martinez said, "that would be your choice."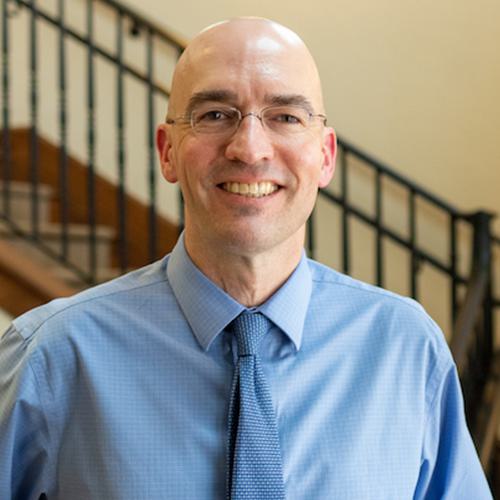 Ray Carter
Director, Center for Independent Journalism
Ray Carter is the director of OCPA's Center for Independent Journalism. He has two decades of experience in journalism and communications. He previously served as senior Capitol reporter for The Journal Record, media director for the Oklahoma House of Representatives, and chief editorial writer at The Oklahoman. As a reporter for The Journal Record, Carter received 12 Carl Rogan Awards in four years—including awards for investigative reporting, general news reporting, feature writing, spot news reporting, business reporting, and sports reporting. While at The Oklahoman, he was the recipient of several awards, including first place in the editorial writing category of the Associated Press/Oklahoma News Executives Carl Rogan Memorial News Excellence Competition for an editorial on the history of racism in the Oklahoma legislature.