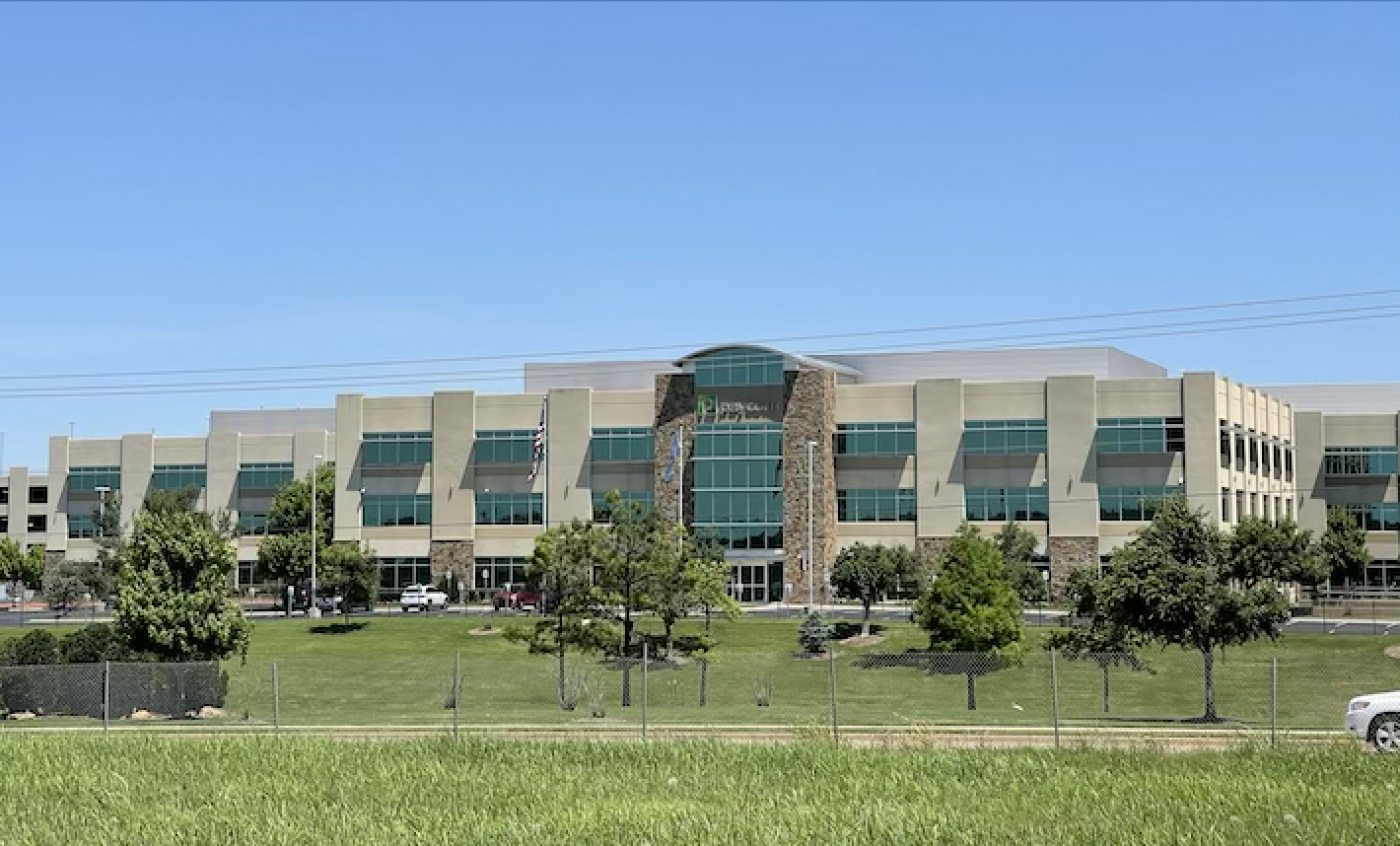 Education
Ray Carter | August 19, 2021
Paycom CEO endorses school-mask mandates
Ray Carter
Paycom CEO Chad Richison has called on legislators to repeal a state law that bans mask mandates in public schools when no state emergency has been declared.
Richison's endorsement of school-mask mandates comes as a new study suggests the latest wave of COVID-19 infections may have already peaked in Oklahoma.
Oklahoma City CBS-affiliate KWTV reported that Richison released a statement calling for repeal of Senate Bill 658, which states that schools may not implement "a mask mandate for students who have not been vaccinated against COVID-19" unless the district is in an area "under a current state of emergency declared by the Governor."
"Unfortunately, a state law signed by Gov. Stitt last year, Senate Bill 658, took authority away from educational leaders to enact common-sense policies like requiring masks be worn," Richison's statement said. "It is my hope that our state leadership will reverse this position and allow them to make decisions based on safety, science and organizational continuity. Our state leader has a duty to care and a duty to act in a way that protects Oklahomans, health care workers and institutions by allowing mask requirements in areas where they are necessary to slow the spread."
Data publicly released by expert researchers indicates that Oklahoma's rate of COVID-19 infections is likely to decline in the coming days, regardless of mask mandates.
The covidestim project, a joint effort of officials from Yale, Harvard, and Stanford, uses an in-house statistical model that combines evidence on COVID-19 transmission, natural history, and diagnosis with reported cases and deaths for nearly every state and county in the U.S.
The project produces an effective reproductive number for COVID-19 in each state. When the effective reproductive number is above one, COVID cases are projected to increase, but when the effective reproductive number is below one, cases are expected to decrease in the near future.
As of Aug. 17, the project showed that Oklahoma's effective reproductive number has been declining for about a week and fallen to 0.85.
To date, school-age children have not been as likely to catch COVID-19 as adults, and severe illness from the virus is rare among that age group with COVID deaths among children extremely rare. In addition, children have not been shown to be a major source of viral spread so far.
While the Census shows that 24 percent of the Oklahoma population is younger than 18 years of age, data maintained by the Oklahoma State Department of Health shows that those younger than 18 represent just under 14 percent of COVID infections recorded in Oklahoma as of data posted on Aug. 18. Just 0.04 percent of COVID-19 deaths in Oklahoma have occurred among those younger than 18.
In recent years, Richison has repeatedly tried to insert himself into public-policy debates that run far afield from Paycom's expertise in payroll processing.
In a Nov. 27, 2017 letter, Richison verbally attacked former U.S. Sen. Tom Coburn and former Gov. Frank Keating, characterizing them as working "against our future with constant negative rhetoric and no workable solutions" because the two state leaders publicly urged lawmakers not to raise taxes at a time when Oklahoma's working families had already experienced a massive loss of income and jobs.
In a public letter sent on March 22, 2020, to Gov. Kevin Stitt, Richison demanded that Stitt temporarily "suspend personal-touch services in order to adhere to social distancing, which includes, but is not limited to, hair salons, nail salons, spas and massage parlors."
That policy prescription targeted the economic livelihood of many small business owners who are overwhelmingly women and disproportionately minority. A Professional Beauty Association report showed there were 655 salon businesses in Oklahoma in 2019 that employed 3,084 individuals. Seventy-four percent of Oklahoma's salon businesses were owned by women, 14 percent were African American-owned, and 19 percent were owned by those of Asian descent.
Data has shown that hair salons were not a significant source of COVID-19 infection in the past year. A survey conducted by the Professional Beauty Association found that of 2,004,338 clients served by 18,285 beauty professionals at roughly 2,500 businesses nationwide, just 0.074 percent of customers subsequently tested positive for COVID-19 within 14 days, based on data collected through Jan. 18, 2021.
Yet those businesses were significantly harmed by COVID-shutdown policies. Womply, a data-and-software business supplier, analyzed credit-card transaction data and found that 35 percent of health and beauty businesses nationwide remained closed by May 31, 2021 after nearly a year of COVID-19 restrictions, indicating those businesses were destroyed in the process.
At the same time Richison was calling for closure of many businesses, supposedly to reduce spread of COVID-19, Paycom was fighting in court to force a former employee to fly from New York City to Oklahoma for a deposition. That effort was undertaken by the company even though Richison called for a ban on "all non-essential travel from Oklahoma airports" to combat COVID-19 spread in his March 2020 letter to Stitt. New York City was then the primary hub of COVID-19 infections in the nation, and the deposition could have been done via video technology.
In 2020, Paycom sued the Oklahoma Council of Public Affairs, claiming defamation and tortious interference occurred when an OCPA article briefly mentioned Richison's public advocacy for broader business closures and government control of how people and businesses operate, including how they buy groceries, in response to the spread of COVID-19.
On Dec. 30, 2020, OCPA's motion to dismiss Paycom's amended petition was sustained. The court ruled that Paycom's "claims against OCPA relate to or are in response to the OCPA's exercise of the right to free speech." The court deemed the lawsuit meritless and ruled there was an "absence of any evidence of actual malice by OCPA."
An expert analysis has concluded Paycom should face a "minimum" sanction of $105 million to deter the company from again filing frivolous lawsuits against the Oklahoma Council of Public Affairs and similar entities. A second expert analysis independently concluded that Paycom should pay a sanction of around $95 million.
Paycom continues to fight the sanctions in court and has sought three times to delay hearings on fines and sanctions—unsuccessfully.
Richison has denounced free-speech rights in prior public missives. In a March 3, 2020 letter to the University of Oklahoma's board of regents, Richison announced his company would not advertise with OU and wrote that the university's "previous diversity training efforts failed because they assured free speech protection."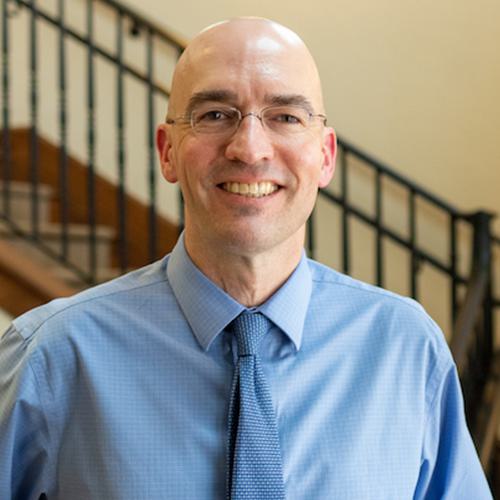 Ray Carter
Director, Center for Independent Journalism
Ray Carter is the director of OCPA's Center for Independent Journalism. He has two decades of experience in journalism and communications. He previously served as senior Capitol reporter for The Journal Record, media director for the Oklahoma House of Representatives, and chief editorial writer at The Oklahoman. As a reporter for The Journal Record, Carter received 12 Carl Rogan Awards in four years—including awards for investigative reporting, general news reporting, feature writing, spot news reporting, business reporting, and sports reporting. While at The Oklahoman, he was the recipient of several awards, including first place in the editorial writing category of the Associated Press/Oklahoma News Executives Carl Rogan Memorial News Excellence Competition for an editorial on the history of racism in the Oklahoma legislature.