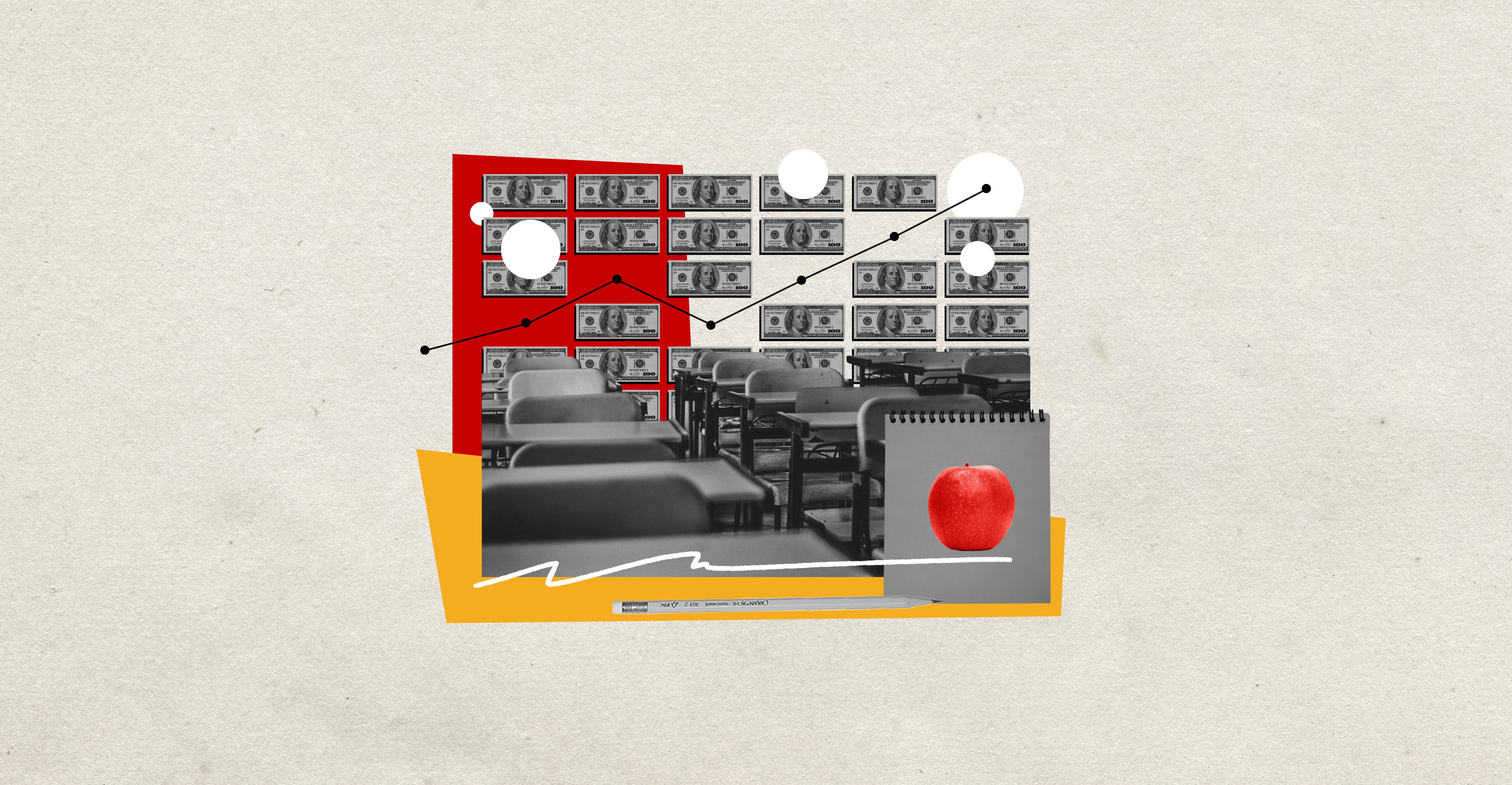 Education
Ray Carter | March 15, 2023
Per-pupil public-school funds exceed private-school tuition
Ray Carter
The stereotype of Oklahoma private-school education is that it is the domain of the uber-rich strolling across lavish campuses with $20,000-plus tuition rates the norm.
In contrast, the stereotype of Oklahoma public-school education is that per-pupil funding is a pittance compared to the tuition charged at private schools.
Neither image has much basis in reality.
Based on a review of 87 private schools in Oklahoma, available data shows most private schools charge tuition rates far below the per-pupil spending that occurs in public schools, and many private-school students are not scions of generational wealth.
"A lot of the stereotypes that play out, it's not reality here," said Randall Gabrel, headmaster of Woodward Christian Academy. "If you came to our school and started going through our student body and the parents, you'd be thinking, 'Well this doesn't fit the 'all rich white kids go to private school' (stereotype). That's just not what's happening here."
Public data shows the overwhelming majority of Oklahoma private schools charge tuition rates that are lower—and often far below—the average per-pupil funding provided to the state's public schools.
Yet the academic outcomes at private schools often exceed their public-school counterparts.
That doesn't surprise experts.
"Private schools tend to do more with less because they concentrate a greater proportion of their limited dollars to the classroom," said Patrick J. Wolf, distinguished professor of education policy in the Department of Education Reform at the University of Arkansas.
According to Oklahoma State Department of Education data from the Oklahoma Cost Accounting System, public-school district expenditures in 2022 totaled $9,058,129,282.81 and student enrollment is 698,577, meaning the average per-student expenditure in Oklahoma public schools is $12,967.
There are at least 81 private schools in Oklahoma with a top tuition rate lower than $12,967, including many of the state's largest-enrollment private schools.
And the gap is often substantial.
At least 62 private schools in Oklahoma receive just $2 in tuition—or less—for every $3 in per-pupil tax funding provided to public schools.
Of that group, there are 35 private schools where the top tuition rate is half (or less) the per-pupil funding in public schools—meaning $6,484 and lower. And tuition at an even larger number of private schools is below that level when reviewing only rates for elementary grades.
In many instances, the state average masks even larger disparities between private-school tuition and the much higher rate of per-pupil funding at public-school districts.
A data tool created by the Oklahoma Council of Public Affairs shows the per-pupil expenditure in Tulsa Public Schools was $16,979 in the 2020-2021 school year. The Oklahoma City district spent $16,484 per pupil. Similar figures are notable at other public schools, including Jenks ($14,252 per student), Ardmore ($14,561), Bixby ($14,706), Stillwater ($15,104), Catoosa ($15,272), Wewoka ($15,873), Union ($15,933), Chickasha ($16,100), Pawhuska ($16,925), Cushing ($17,440), Western Heights ($21,362), and more.
In the 2020-2021 school year, there were 171 public school districts in Oklahoma with per-pupil funding greater than $14,000. More than 128,000 students attended a public school that spent more than $15,000 per student.
In contrast, tuition at Woodward Christian Academy is among the lowest in the state. It charges just $2,500. Like other private schools with tuition that low—or even tuition-free—Woodward Christian Academy is as much a religious mission as a school.
Many of the lowest-cost private schools operate with the support of, and often within the buildings of, a local church that may cover some routine costs, such as utilities and janitorial services.
But even where that is not the case, tuition at most Oklahoma private schools is still well below the average amount spent per-pupil in Oklahoma's public schools.
Tuition at Altus Christian Academy is $7,032 (based on monthly tuition of $586). At Augustine Christian Academy in Tulsa, tuition is $9,315. The cost to attend Bishop John Carroll School in Oklahoma City is $6,960. At Corn Bible Academy in Clinton tuition is $6,880. Those attending Hillsdale Christian School in rural Garfield County pay $5,200. At Lawton Academy of Arts & Sciences, tuition is $6,550. At Legacy Christian Academy in Broken Arrow, the cost is $7,155. Those attending Southwest Covenant Schools in Yukon pay $8,988 or less. Victory Life Academy in Durant charges $5,250, which is only slightly more than the $5,142 paid to attend Sacred Heart in El Reno. Wright Christian Academy in Tulsa charges $8,455. St. Joseph in Muskogee charges $6,053.
Private schools get better academic results at lower per-pupil cost
Although they are operating on tuition rates set well below the state's per-pupil norm in public schools, many private schools produce average academic outcomes that far exceed public schools.
In 2022, the average composite ACT score in Oklahoma was 17.9. In the Oklahoma City district, the average composite ACT score was 15.8 despite spending $16,484 per pupil.
That's in sharp contrast to many private schools' costs and outcomes.
For example, tuition at Mingo Valley Christian School in Tulsa is $10,670, which is 18 percent below the average per-pupil funding level in public schools. But Mingo Valley boasts an average ACT of 25.8, which is 44 percent above the state average.
At Rejoice Christian School in Owasso, tuition is $9,300 (28 percent less than average public-school per-pupil funding) while students have had an average ACT score of 24 over the last 5 years, which is 34 percent above the statewide figure.
Tuition at Oklahoma Bible Academy in Enid is $8,300, which is 36 percent lower than average state per-pupil funding in public schools. But students at Oklahoma Bible Academy have an average ACT of 26.8, nearly 50 percent higher than the state average.
The Lawton Academy of Arts & Sciences charges a top tuition rate of just $6,550. But the school produces a reported average ACT of 27.
Susan Harmon, superintendent and geometry teacher at Liberty Academy in Shawnee, said that because of the small size of her school's graduating classes the average ACT score can vary significantly from year to year. But she said many graduates have excelled and some students have scored in the 30s on the ACT, which has a maximum score of 36.
"We have an excellent curriculum, and we follow it very closely," Harmon said. "We check our students' achievement every year with achievement tests. The teachers are in close contact with one another and communication (occurs) with parents."
Tuition at Liberty Academy in Shawnee is $4,000.
Similar results occur at private schools that only serve students in elementary grades.
St. Paul's Lutheran School in Enid serves students in pre-K through fifth grade The top tuition rate at the school is $3,300 and the school boasts that 92 percent of its students test above grade level.
Not all families pursue private education hoping for high academic performance. Some opt for private school just to get an adequate education.
Gabrel noted many students at Woodward Christian Academy are from lower-income families, and said those families often arrive after parents see their child is being promoted elsewhere without mastering grade-level content.
"They're getting left behind in public schools, and the parents want something for these kids," Gabrel said.
Keeping costs low
One reason private-school tuition is often much lower than public-school per-pupil funding is that private schools keep an eye on cost control.
Contrary to stereotype, Wolf noted private schools often "spend a lot less than public schools on elaborate facilities." For example, he noted many private schools will have a single facility that serves as a cafeteria, theatre and a gym "simultaneously." Public schools often have separate facilities for each.
Private schools often offer fewer sports as electives and are more likely to focus on academic basics, particularly at the state's lowest-cost private schools.
Administrative bloat is also a cost driver at public schools. Wolf noted that in private schools an assistant principal "usually also teaches."
"Public schools, in contrast, have pursued a massive administrative staffing surge over the past few decades," Wolf said, "leaving them with a much more elaborate administrative bureaucracy that requires resources but doesn't necessarily help children learn."
A review of Oklahoma private schools' websites bolsters Wolf's observation. Many individuals who hold administrative positions in private schools also serve as teachers.
"We wear multiple hats," said Michelle Smith, chief operating officer and principal at Lawton Academy of Arts & Sciences. "I'm the principal of the secondary, but I also teach language arts all day long, and I do all of the drama."
While public schools often seek approval of bond packages to construct new buildings, private schools make use of their facilities far longer.
"Our main building was built in 1940," said Leland Streck, elementary-and-middle school administrator at Hillsdale Christian School in rural Garfield County.
Tuition at Hillsdale starts at $3,900 for elementary school students and gradually rises to $5,200 for high school students, which is a fraction of average per-pupil spending in public schools.
Difference in private-school tuition and public per-pupil spending a product of market reality
One reason private-school tuition is consistently lower than per-pupil funding in public schools is that consumer demand is tied to both affordability and quality.
In private schools, poor academic outcomes can lead families to take students elsewhere, reducing a school's revenue. In contrast, low academic performance in public schools is cited as a reason to hike state per-pupil spending even further.
And where private schools use affordability to attract new students, public school advocates try to peg their spending to the highest-cost public provider. For example, the Oklahoma State School Boards Association has argued that per-pupil spending in Oklahoma's public schools should be hiked another $1,825 per student to match the regional spending average.
Meanwhile, private school officials must be keenly aware of market reality.
"The biggest reason we keep the tuition so low is because Lawton is a very poor town," Smith said. "The average annual income is a lot lower than Oklahoma City or Tulsa."
According to the U.S. Census, the median household income in Lawton is $48,718, meaning half the population earns that amount or less. That's substantially lower than the statewide figure of $56,956, or the median household income in Oklahoma City ($59,679) and Tulsa County ($60,382).
Streck said officials at Hillsdale Christian School are similarly conscious of student families' financial reality.
"Most of our students, they're not coming from rich families who have beaucoups of money," Streck said. "We have a lot of hard-working families that are regular Oklahomans, putting it in, long hours. This is a decision they've made. They sacrifice other things to have their kids here. And so we try to keep it affordable if at all possible."
NOTE: For a list of private schools reviewed for this article, including reported tuition rates, click here.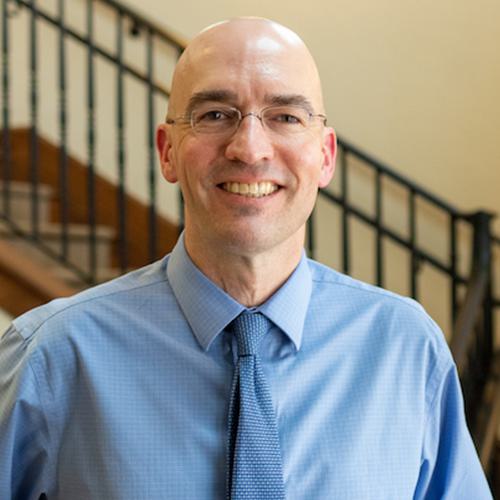 Ray Carter
Director, Center for Independent Journalism
Ray Carter is the director of OCPA's Center for Independent Journalism. He has two decades of experience in journalism and communications. He previously served as senior Capitol reporter for The Journal Record, media director for the Oklahoma House of Representatives, and chief editorial writer at The Oklahoman. As a reporter for The Journal Record, Carter received 12 Carl Rogan Awards in four years—including awards for investigative reporting, general news reporting, feature writing, spot news reporting, business reporting, and sports reporting. While at The Oklahoman, he was the recipient of several awards, including first place in the editorial writing category of the Associated Press/Oklahoma News Executives Carl Rogan Memorial News Excellence Competition for an editorial on the history of racism in the Oklahoma legislature.