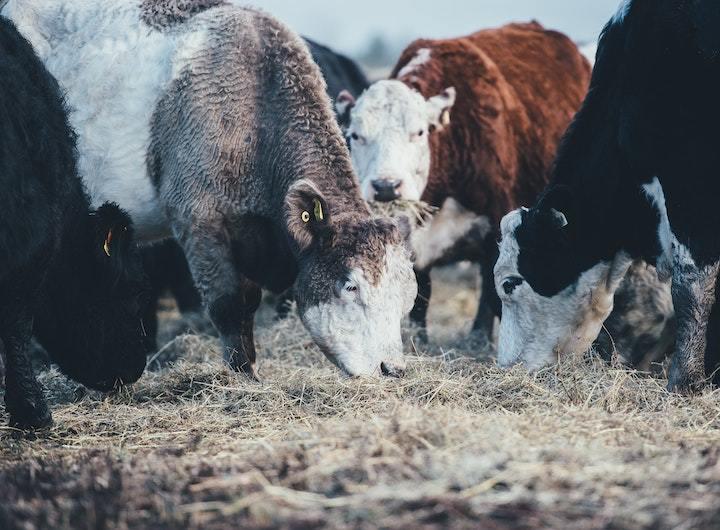 Education , Agriculture
Ray Carter | March 6, 2020
Politicized teaching feared with 'climate change' standards
Ray Carter
The inclusion of "climate change" material in Oklahoma's new science standards for public schools, beginning as early as middle school, has business leaders concerned classrooms could become politicized and schools weaponized against economically foundational industries.
At the same time, the potential for politicization of education has other officials stressing the need to give parents greater school choice.
"Of course, there's concern," said Rodd Moesel, president of the Oklahoma Farm Bureau. "Especially in urban areas where people don't have experience in agricultural production and they're further removed from the farm, they have less and less understanding of the life sciences and make lots of assumptions and get misled by a lot of information that's out on the Internet. It's one of those things, it's all about how it's handled. It does cause concern if it's not handled well or correctly or in a balanced manner."
Oklahoma's newly approved academic standards for science, which will guide instruction in all public schools, call for student lessons on "the factors that have caused changes in global temperatures over the past century," including how human activity could cause "changes to the atmosphere and climate."
The standards state, "Examples of human activities could include fossil fuel combustion, cement production, or agricultural activity …"
The standards say students should evaluate "design solutions" that address "the impacts of human activities on natural systems." The standards suggest problems needing solutions can include "energy production," and the standards say efforts to limit future impacts could include "large-scale geoengineering design solutions." Such large-scale measures have been described elsewhere as efforts to "radically transform the planet."
The targeting of agriculture and energy as climate problems in state academic standards has officials in major industries concerned that classroom discussions could swerve from study of hard science to politicized bashing of economic activity.
"It depends on how they deal with it," said Mike Cantrell, a longtime oilman who is co-chair and board member of the Oklahoma Energy Producers Alliance. "If they deal with it like, 'Straight up and down we've got to get off of fossil fuels; it's destroying the planet'—which is the normal narrative that you're going to hear about that—then obviously I've got real problems with that."
"It depends what the curriculum is," said Sen. Casey Murdock, a Felt Republican who farms and ranches. "It worries me. If they are teaching the truth and all aspects, okay, that's fine. But if they are teaching the propaganda that's being spewed out there by the far left, that would be worrisome."
He noted that oxygen maps of the nation's farm belt show the United States' crops have been producing levels of oxygen that offset the loss of Brazilian rainforest. He noted that runs counter to the narratives often promoted about U.S. agriculture's impact on the climate.
"More power to them if they actually educate the kids on what's happening," Murdock said. "I'd be all for that. But if they are just spouting one particular side of this, it's worrisome."
Officials don't have to look far to find examples of climate-change discussions transforming into anti-business vendettas.
To reduce greenhouse gas emissions associated with climate change, the World Resources Institute has called for "shifting the diets of high meat consumers toward plant-based foods" and enacting laws that provide "legal protection of forests, savannas, and peatlands from conversion to agriculture."
The World Resources Institute report said cattle, sheep, and goats account for "roughly half of agriculture's production-related emissions" (mostly methane) and called for setting a 2050 goal in which 20 percent of the world's population reduces average meat consumption by 40 percent.
In 2019, the Center for International Environmental Law released a report saying planned oil-and-gas investment over the next five years "risks locking in enough carbon emissions to push warming beyond 2°C." That report noted 85 percent of planned oil-and-gas expansion plans were in North America.
"Expanding production of oil and gas at this moment in history is like the fire department showing up with gas rather than water to save a planet on fire," said Tzeporah Berman, international program director at Stand.earth. "No one is saying turn off the taps overnight. We still use oil and gas today, but we must act now to stop the planned expansion by the oil and gas industry that could lock us into an unsafe climate."
Concern regarding politicized instruction arises at a time when just 33 percent of Oklahoma fourth graders and 29 percent of eighth graders perform at grade level in science.
One way to address that problem, whether it is caused by politicized instruction or low-quality instruction, is to give parents greater school choice, officials say.
"Choice in and of itself is a super-important freedom that we enjoy here in the United States," said Jill Carlson, a child and adolescent psychologist. "That's kind of what our whole society is based on is freedom, and what is integral to freedom is the freedom to choose."
While some critics deride church-affiliated schools as providing more religious instruction than academic rigor, national data shows religious providers often do a better job educating students in the hard sciences. While most private schools are religious, they also outperform public schools in science scores. On the National Assessment of Educational Progress, often referred to as the "Nation's Report Card," private schools outperform public schools in each subcategory: physical science, life science, and earth science.
That appears to be the case in Oklahoma as well.
Carlson is a graduate of Ardmore Adventist Academy and went on to obtain her college degree from the prestigious Johns Hopkins University. She continues to volunteer at the academy today.
Despite its small student-body size, Carlson noted the academy has produced numerous alumni who obtained advanced degrees in science and medicine, including a spine surgeon, an anesthesiologist-turned-pathologist, and a doctor of internal medicine.
"This small school cranked out higher percentages of educated individuals, just across the board, when you look at it compared to other schools," Carlson said.
Thanks to a state tax credit for donations to scholarship-granting organizations such as the Opportunity Scholarship Fund (OSF), Carlson said the high-quality education provided at Ardmore Adventist Academy is not limited to the wealthy.
"In other places, it's only the extremely affluent who can make those kinds of choices," Carlson said. "And with the OSF fund, it is fabulous because people can donate to schools and you can bring in people who don't have funds to receive superior education. That's the way you want to get society to improve all the way across the board is to provide superior education. That is the thing that will get people out of poverty. It will give them the tools to do well in the world. It will give them confidence to do things."
For some families, one alternative to politicized instruction in public schools is to instead home school. Children in such families have also gone on to excel in science-related fields.
Paul M. Rose and his wife homeschooled their six children. Rose owns his own architecture and engineering firm. His oldest son is today a mechanical engineer and a daughter is pursuing a college degree in a high-tech field.
Rose said their family's decision to homeschool was driven by several factors, particularly a desire to incorporate religious and moral instruction into lessons, but that concern about the quality and content of instruction in local schools also played a role.
"We live in the middle of Tulsa," Rose said, "so if we didn't want to pack up and move to one of the more popular suburbs, we were going to be going to a public school that is known for being poor (quality)."
While noting he is "obviously heavily involved in the homeschool world," Rose said homeschooling is not an option for all families and benefit is provided when Oklahomans are given additional choices.
"You can home educate as a single mom, but that's a calling that I don't think I'd want to have; that's hard," Rose said. "And so I do agree that there needs to be a school choice."
And, while the concern over politicized "climate change" instruction is hypothetical for some, Rose's family has seen its real-world consequences.
"I have a son that is a rancher who is already getting caught up in some of that," Rose said. "They're one of those sustainable, organic rancher kind of guys, so they're popular with the millennials right now, because they are millennial guys. But they see a lot of this pushback on them, going, 'Well, you guys are destroying the earth.'"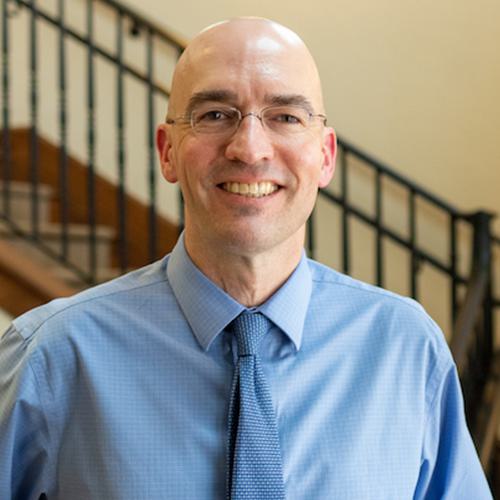 Ray Carter
Director, Center for Independent Journalism
Ray Carter is the director of OCPA's Center for Independent Journalism. He has two decades of experience in journalism and communications. He previously served as senior Capitol reporter for The Journal Record, media director for the Oklahoma House of Representatives, and chief editorial writer at The Oklahoman. As a reporter for The Journal Record, Carter received 12 Carl Rogan Awards in four years—including awards for investigative reporting, general news reporting, feature writing, spot news reporting, business reporting, and sports reporting. While at The Oklahoman, he was the recipient of several awards, including first place in the editorial writing category of the Associated Press/Oklahoma News Executives Carl Rogan Memorial News Excellence Competition for an editorial on the history of racism in the Oklahoma legislature.