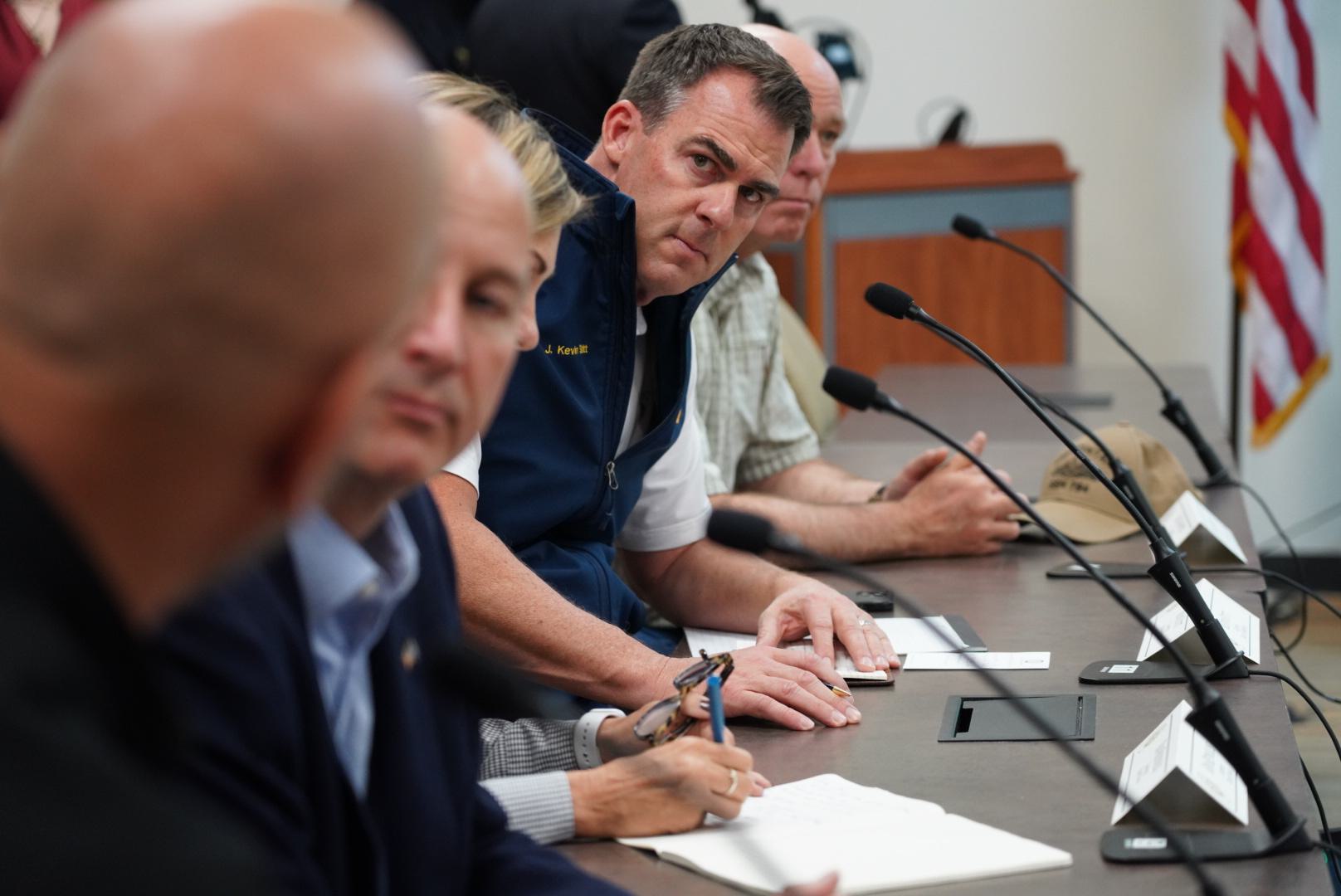 Good Government
Ray Carter | December 23, 2021
Poll shows Oklahomans approve of Stitt, not Biden
Ray Carter
A newly released poll of registered Oklahoma voters shows a majority approve of Gov. Kevin Stitt, while a supermajority disapprove of President Joe Biden.
The poll, released by Oklahoma-based public affairs firm Amber Integrated, found that 51 percent of registered voters somewhat or strongly approve of the way Stitt is handling his job, while 37 percent somewhat or strongly disapprove.
Stitt had a higher job-approval rating than two other statewide elected officials tested in the poll. U.S. Sen. James Lankford, R-Oklahoma City, drew approval from 48 percent while U.S. Sen. Jim Inhofe, R-Tulsa, received the stamp of approval from 42 percent.
Stitt's approval was dramatically better than the rating given to President Joe Biden. Just 28 percent of Oklahoma registered voters approve of Biden's job performance while 67 percent disapprove—with 57 percent saying they strongly disapprove of Biden.
Overall, 49 percent of Oklahoma voters said the state is on the right track, while 40 percent said the state is on the wrong track. Those saying the state is on the right track included 63 percent of Republicans and nearly one-third of Democrats.
Those generally positive assessments were reflected in the results of a question asking who voters would support for governor in 2022, Stitt or Oklahoma Superintendent of Public Instruction Joy Hofmeister, who recently announced she was switching parties to challenge Stitt as a Democrat.
In a head-to-head race, 47 percent of voters voiced support for Stitt compared to 32 percent who indicated support for Hofmeister.
While the leadership of some tribal governments has publicly sparred with Stitt due to the governor's vocal criticism of the U.S. Supreme Court's decision in McGirt v. Oklahoma, which held that an Oklahoma tribal reservation was not disestablished and that state law-enforcement officials have no authority to prosecute many crimes in that region, the poll suggested there is a gap between the views of tribal government officials and Oklahomans with American Indian heritage.
The poll found more self-identified Native Americans approved of Stitt's job performance than disapproved and 41 percent supported Stitt for governor compared to 33 percent who supported Hofmeister.
Following a year in which the Oklahoma Legislature worked with Stitt to increase school choice opportunities and cut taxes, 52 percent of voters gave the Legislature a positive job-approval rating.
During the 2021 session, lawmakers also approved House Bill 1775, which made it illegal for schools to teach that "one race or sex is inherently superior to another race or sex" or that "an individual, by virtue of his or her race or sex, is inherently racist, sexist, or oppressive, whether consciously or unconsciously" and similar concepts broadly associated with Critical Race Theory.
Critics claimed that law was meant to suppress discussion of racism, such as the issue of slavery prior to the Civil War and Jim Crow laws after slaves were freed. But the Amber Integrated poll suggests that law is not viewed as a major focus by many black Oklahomans. The poll showed that 42 percent of black voters gave the Legislature a positive job approval, compared to just 26 percent who disapproved.
'Jobs and the Economy' Higher Priority than Covid
The poll found "jobs and the economy" was identified as the number-one public-policy concern of 28 percent of voters, followed by education (15 percent) with COVID ranking third (13 percent).
But among Republican voters, the top issues were jobs and the economy (36 percent), education (16 percent), law and order (16 percent), and immigration (14 percent), with COVID falling to fifth place with just 6 percent citing it as the top priority.
In contrast, fighting COVID was the most-pressing issue for Democratic voters with 22 percent identifying it as "top priority that the state legislature should be addressing the most." That was followed by jobs and the economy (18 percent) and education (16 percent).
In addition to testing the governor's race in 2022, the poll also included several other pending statewide Republican primaries.
In the race for Oklahoma attorney general, incumbent John O'Connor, who was appointed to fill a vacancy by Stitt, led attorney Gentner Drummond, who previously sought the office in 2018, although a majority declined to state a preference this early in the race.
The poll found that 24 percent of Republican voters indicated support for O'Connor compared to 16 percent who supported Drummond. Fifty-six percent declined to state a preference.
The Republican primaries in several open-seat statewide races appear to be wide open. The race for state superintendent was a three-way tie between Stitt cabinet secretary for education Ryan Walters and public-school superintendents April Grace and John Cox. Each of the three candidates received support from 13 percent of voters while 57 percent remain undecided. Of the three candidates, only Cox has run before, having previously sought the superintendent's office twice as a Democrat before switching parties.
In the Republican primary for state treasurer, current Oklahoma County Clerk David Hooten received support from 20 percent of voters, current state Rep. Todd Russ of Cordell received 15 percent, and former state Sen. Clark Jolley of Edmond had the support of 9 percent. Fifty-two percent of Republican voters expressed no preference.
The Amber Integrated survey was conducted from Dec. 15 to Dec. 19 and included a pool of 500 registered voters in Oklahoma.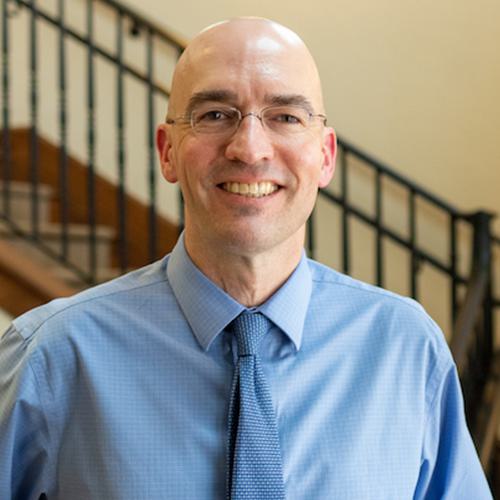 Ray Carter
Director, Center for Independent Journalism
Ray Carter is the director of OCPA's Center for Independent Journalism. He has two decades of experience in journalism and communications. He previously served as senior Capitol reporter for The Journal Record, media director for the Oklahoma House of Representatives, and chief editorial writer at The Oklahoman. As a reporter for The Journal Record, Carter received 12 Carl Rogan Awards in four years—including awards for investigative reporting, general news reporting, feature writing, spot news reporting, business reporting, and sports reporting. While at The Oklahoman, he was the recipient of several awards, including first place in the editorial writing category of the Associated Press/Oklahoma News Executives Carl Rogan Memorial News Excellence Competition for an editorial on the history of racism in the Oklahoma legislature.