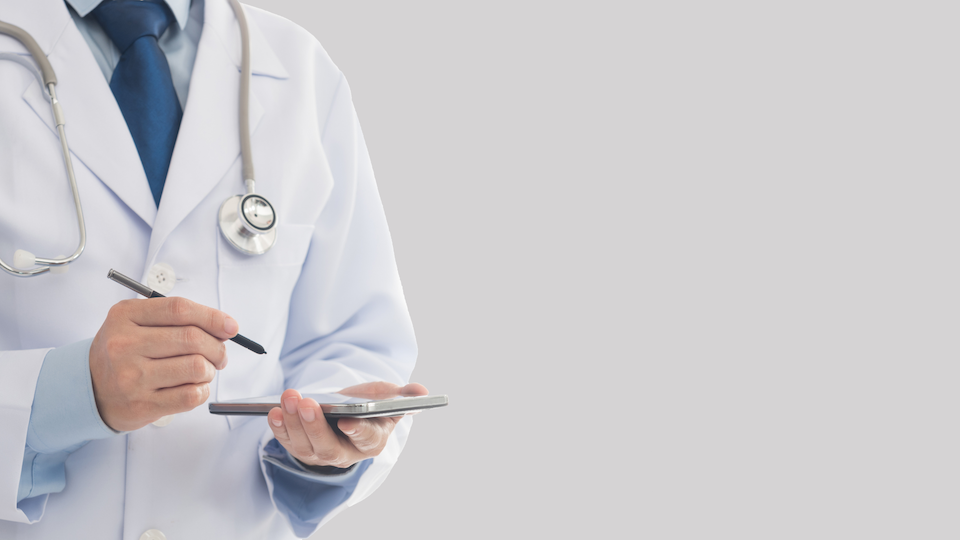 Health Care
Ray Carter | December 5, 2022
Price-transparent Oklahoma doctors attracting medical tourism
Ray Carter
Early in his career, Dr. Keith Smith noted that hospitals were "constantly poor-mouthing, saying, 'We're going broke,'" yet those same hospitals constantly had cranes in front of them due to expansion. And self-contradiction was not the worst thing happening at those hospitals.
"The hospitals claimed they weren't doing well, but these cranes kept showing up," said Smith, a member of the board of trustees for the Oklahoma Council of Public Affairs (OCPA). "Well, in the old days before the insanity of electronic medical records, you had paper charts. And on the right side of the chart when we looked down the medical records was all of the patient's clinical information, and on the left side was all of the financial information, so we could thumb through there and see what was going on financially with patients. These hospitals were bankrupting patients."
That made Smith feel as though he was "an accessory to a crime."
"I was aiding and abetting financial homicide that hospitals were inflicting on patients, all the while claiming this 'charitable, not-for-profit' status," Smith said. "Some of the most vicious price-gougers out there are these not-for-profit entities."
Due in part to that realization, Smith and a partner went on to purchase the Surgery Center of Oklahoma. One of their major goals was to always inform patients of the full cost of service in advance of treatment.
That decision has since disrupted business-as-usual in the medical field, not just in Oklahoma, but across the nation, and has even impacted patients in other countries.
"Oklahoma City is the epicenter for this free-market, price-transparent movement," Smith said. "And if prices are known, and if there is market competition, we all know what happens: Prices fall and quality goes up—every single time."
Smith discussed how free markets lower cost and improve quality even in the medical field during a recent speech to the members of the Oklahoma Conservative Political Action Committee.
In the first week he operated the Surgery Center of Oklahoma, a woman called and asked what it would cost to have a breast mass removed. Smith called a surgeon to get an estimate for his share of the procedure and then did the same for all other costs involved, including anesthesia, the facility cost, and the cost of having the mass examined for cancer.
"When I added all this up, it was $1,900," Smith said. "So I told her, 'It's $1,900,' and she said, 'For what?' And I said, 'It's for everything.' She said, 'That's funny, the not-for-profit hospital just down the road from you wanted $19,000 just for the facility.'"
Even charging just 10 percent of what the other hospital was prepared to charge the woman, Smith noted the Surgery Center still made a profit on the procedure. And the $1,900 price he quoted in 1997 stayed the same until last July.

"I launched the website in 2009, and the darndest thing happened: Canadians started to show up." —Dr. Keith Smith
In 2009, the Surgery Center posted all prices online, and those prices also remained unchanged until last July—except for those where the cost was lowered. Throughout the years, the center always turned a profit while charging far less than other providers, Smith noted.
"Keep that in mind when you hear 'the spiraling cost of healthcare,'" he said.
Smith said the decision to post prices online helped patients but was also intended to further introduce market forces into the medical marketplace.
"I wanted to start a price war," Smith said. "Because I was really tired of charging a tenth of what Integris and Mercy and the rest of them charge and still making a profit. They just needed to account for that. I wanted them to have some explaining to do, basically."
Smith said the Surgery Center's "secret sauce" is that the facility charges minimal prices for use of the center, basically enough to cover costs and make a small profit. That leaves room for physicians to be paid more than they would be paid elsewhere even as total costs are lower.
"The big hospitals want a giant profit margin, and then the anesthesia and surgical staff and the nursing staff are paid the paltry amount left over," Smith said. "My model is upside down. The Surgery Center of Oklahoma's profit margin is this—it is a razor-thin number. We are virtually, truly, not-for-profit. But the surgeons, anesthesia staff, and the nursing staff are paid above-market rates, because they're doing the work."
That's in contrast to the model at other facilities. Smith said a triple-bypass open-heart surgery at other hospitals may cost a patient $40,000, but only $1,800 goes to the surgeon.
After posting prices, Smith said he received immediate response from an unexpected source.
"I launched the website in 2009, and the darndest thing happened: Canadians started to show up," Smith said. "They all have coverage, don't they? Coverage doesn't mean care."
In many instances, those Canadian patients were told their government-run health system would provide them a procedure for free—but they would have to wait two or three years. Many opted to instead pay out of pocket and get the procedure done immediately in Oklahoma. One female patient was on a lengthy waiting list to get a hysterectomy and was tired of constant blood transfusions in the Canadian system, Smith recalled.
Soon after, uninsured patients both in Oklahoma and nationwide became aware of the Surgery Center's pricing, and the facility benefited from broad medical tourism. Today, the facility serves patients from all 50 states and many countries around the world.
Self-insured companies soon began to use the facility and financially incentivized their workers to use the Surgery Center because it lowered the company's insurance costs by a significant amount, in some cases saving employers millions of dollars.
As interest in the Surgery Center of Oklahoma's model grew around the country, Smith and a colleague launched the Free Market Medical Association. Now in its ninth year, the association has chapters in 37 states.
Throughout the years since that first procedure in 1997, Smith said his goal with the Surgery Center of Oklahoma has been to "use the bludgeon of the free market" to make medical providers "obey the same market discipline that every other industry in this country has to endure."
"We really wanted to change things," Smith said.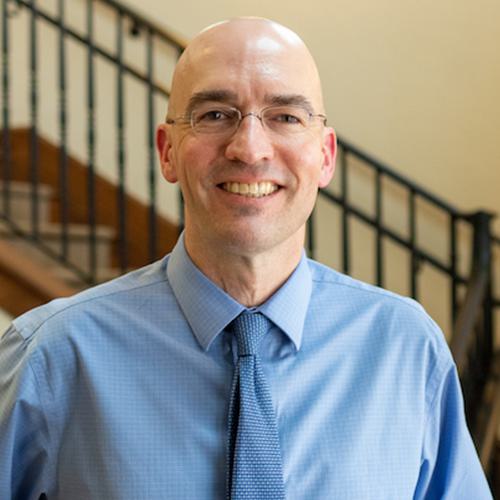 Ray Carter
Director, Center for Independent Journalism
Ray Carter is the director of OCPA's Center for Independent Journalism. He has two decades of experience in journalism and communications. He previously served as senior Capitol reporter for The Journal Record, media director for the Oklahoma House of Representatives, and chief editorial writer at The Oklahoman. As a reporter for The Journal Record, Carter received 12 Carl Rogan Awards in four years—including awards for investigative reporting, general news reporting, feature writing, spot news reporting, business reporting, and sports reporting. While at The Oklahoman, he was the recipient of several awards, including first place in the editorial writing category of the Associated Press/Oklahoma News Executives Carl Rogan Memorial News Excellence Competition for an editorial on the history of racism in the Oklahoma legislature.