Good Government
Ray Carter | August 8, 2019
Proposed election change could create costs, headaches
Ray Carter
A national group that claims to have chapters across Oklahoma is pushing for passage of a federal law that could lead to a dramatic increase in the cost of state elections and potentially fuel voter confusion.
On its website, the national group Indivisible says its mission is to "cultivate a grassroots movement of literally thousands of local Indivisible groups to elect progressive leaders, realize bold progressive policies, rebuild our democracy, and defeat the Trump agenda."
Among the group's goals is enactment of the "For the People Act," federal legislation that would overhaul the nation's election system. Among the many provisions of that bill is the requirement, "To the greatest extent practicable, an eligible State which receives a grant to replace a voting system under this section shall ensure that the replacement system is capable of administering a system of ranked choice voting under which each voter shall rank the candidates for the office in the order of the voter's preference."
But ranked-choice voting, sometimes referred to as an "instant runoff" system, could involve significant costs for Oklahoma government. Under current Oklahoma law, an individual must receive a majority of the vote to win a multi-candidate primary. Otherwise, the top two finishers proceed to a runoff election.
In contrast, under ranked-choice voting, voters designated their first-choice preference, second-choice preference, third-choice preference, and so on. If no candidate receives a majority of first-choice votes, then the votes for the candidate receiving the lowest number of first choice votes are redistributed to the remaining candidates based on who was ranked second on those ballots. The process continues until one candidate receives a majority.
But Oklahoma's chief election official has warned that ranked-choice voting involves significant logistical challenges.
In a letter sent to several lawmakers this summer, Secretary of the State Election Board Paul Ziriax wrote, "The decision about whether to implement a Ranked Choice Voting system here rests squarely with the Oklahoma State Legislature. However, as State Election Board secretary I want to make you aware of my concerns about the feasibility of implementing RCV in our state at this time, not the least of which is that Oklahoma's voting system and ballot tabulation software cannot currently accommodate RCV."
Oklahoma's current election system, which involves the electronic scanning of paper ballots that can be manually recounted in close races, has been hailed as "among the best in the world," Ziriax noted. The system has proven highly accurate and results are delivered within hours of an election's conclusion.
But Ziriax said that system cannot easily handle ranked-choice voting. He said reprogramming equipment "might be possible," but the process "could be expensive" and "would require the development of a behind‐the‐scenes algorithm to calculate who wins an election if no one's first choice receives a majority."
In the 2018 Republican primary, 10 candidates filed for the GOP nomination for governor. Overall, six statewide primaries on the GOP ballot drew three or more candidates, and there were also multi-candidate fields in two congressional races.
Ziriax provided lawmakers with a sample Republican ballot that showed what a ranked-choice ballot would have looked like in that election. Ziriax noted the length of the ballot "went from being a one‐page 8.5 X 11 inch ballot to a three‐page 8.5 X 17 inch ballot in order to accommodate the large number of choices. For the Republican ballot alone, this would have more than tripled costs from $141,191.10 to $454,949.10 for the Primary Election."
In addition to costs, he indicated the likelihood of voter confusion would increase exponentially with ranked-choice voting due to the much longer ballot and more complicated voting process.
"It is currently very easy to vote in Oklahoma elections," Ziriax wrote, "but that would change with implementing a complicated system like RCV."
The "For the People Act" has passed the Democratic-controlled U.S. House of Representatives but not the Republican-controlled U.S. Senate. Oklahoma's House delegation split on the vote. The Republican members of the delegation—U.S. Reps. Kevin Hern of Tulsa, Markwayne Mullin of Westville, Frank Lucas of Cheyenne, and Tom Cole of Moore—all opposed the measure. But U.S. Rep. Kendra Horn of Oklahoma City, the lone Democrat in the congressional delegation, voted for the bill's passage.
Most of Indivisible's national staff previously worked for Democratic officeholders at the congressional level.
Indivisible claims to have groups in Guymon, Woodward, Enid, Weatherford, Altus, Stillwater, Lawton, Fletcher, Chickasha, Duncan, Pauls Valley, Ardmore, Norman, El Reno, Yukon, Oklahoma City, Edmond, Shawnee, McCloud, Ada, Kingston, Durant, Antlers, McAlester, Eufaula, Sequoyah County, Tahlequah, Muskogee, Grove, Owasso, Tulsa, and Bartlesville. The contact info for most of those chapters is limited to either an email address or link to a Facebook page.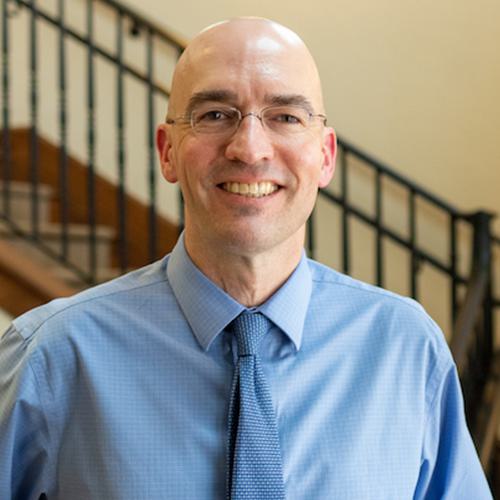 Ray Carter
Director, Center for Independent Journalism
Ray Carter is the director of OCPA's Center for Independent Journalism. He has two decades of experience in journalism and communications. He previously served as senior Capitol reporter for The Journal Record, media director for the Oklahoma House of Representatives, and chief editorial writer at The Oklahoman. As a reporter for The Journal Record, Carter received 12 Carl Rogan Awards in four years—including awards for investigative reporting, general news reporting, feature writing, spot news reporting, business reporting, and sports reporting. While at The Oklahoman, he was the recipient of several awards, including first place in the editorial writing category of the Associated Press/Oklahoma News Executives Carl Rogan Memorial News Excellence Competition for an editorial on the history of racism in the Oklahoma legislature.