Education
Ray Carter | October 21, 2021
Quality, not seniority, stressed for teacher pay
Ray Carter
Among the reasons Oklahoma struggles to retain quality teachers is that existing financial incentives encourage teachers to leave the classroom and basing teacher salaries on seniority, rather than performance, discourages good teachers and leads them to quickly abandon the profession, officials told lawmakers during a recent study.
State Sen. David Bullard, a Durant Republican and 15-year classroom teacher, noted many teachers leave the profession within their first five years. He said that often occurs not because of low pay, but because good teachers realize they are paid far less than low-quality teachers due to the seniority-based system.
Bullard said he ran into that issue after his first few years of teaching.
"After three years, I came up for air and looked around and realized that down the hall was a coach who put five questions on the board, but he'd been there for 30 years, so he was making astronomically more money than I was, and yet his kids got nothing out of his class," Bullard said. "They didn't remember anything. Matter of fact, when I got them the next year, when they came to me, they couldn't tell me three things they learned from his class—because I asked.
"The other direction down the hall was a teacher who taught and did a lot of hands-on stuff," Bullard continued. "They made quilts. That made no sense. They did a lot of hands-on things, but they didn't learn. They didn't retain. They didn't do anything. And yet she had been there for almost 40 years, so she made a whole lot more money than I did. And here I am, going home grading papers until midnight, because I taught AP U.S. History and AP Government, and I graded papers and poured in, I researched, I changed my lesson plans. I worked. And I looked at my paycheck and I said, 'What? I'm making what?' And then I looked down the hall at them and realized how much money they're making. And after a couple years of that, the frustration sets in and you say, 'I'll go do something else.'"
Bullard recalled that "one of the best science teachers I think I've ever seen" left teaching after five years to become an airline stewardess, citing the disparity between her pay and that of more senior teachers who put in far less effort and produced worse academic outcomes for students.
Ryan Walters, an 11-year teacher who serves as Gov. Kevin Stitt's cabinet secretary of education and was a state "teacher of the year" finalist in 2015, noted that good teachers are actively encouraged to leave the classroom within the school system.
"As a teacher, one of the things that I witnessed for myself and my colleagues was if you're considered a high-quality teacher, a lot of folks are coming to you asking you to jump into administration," Walters said.
He noted that takes good teachers out of the classroom and that individuals who are good teachers are not necessarily good administrators since the two jobs require very different skill sets.
"It's always troubled me that we have this incentive for our best and brightest teachers to say, 'You want to make more money? You want to be in a leadership role? We're going to move you away from working with kids every day. We're going to put you into a position to manage adults,'" Walters said.
During the study, lawmakers reviewed programs in other states and some Oklahoma school districts that provide additional pay to teachers based on performance and a willingness to train other teachers.
"Merit pay, incentive pay, whatever you want to call it, it's about high-quality teachers," said Jay McAdams, superintendent of Atoka Public Schools
He said Atoka pays one science teacher $75,000, the "highest-paid teacher I've ever paid. I need to pay him another $75,000."
McAdams said 12 percent to 15 percent of Atoka's instructional staff are "lead" teachers or department heads who qualify for additional pay under Atoka's program. Those positions are not tied to seniority, but classroom performance, he said.
"It's not just teachers who've been teaching for 10 years, 12 years, 15 years," McAdams said. "We have a teacher that's in her second year out of college. She's a superstar."
In Iowa, the state government provides schools with funding to pay extra to teachers who serve as mentors to other teachers. In many instances, Ann Lebo, director of the Iowa Department of Education, said that involves pulling some of the best teachers out of the classroom, at least for part of the school day and sometimes for a significant part of a school year. The extra funding provided through the Iowa model can also be used to cover the costs of a substitute teacher, she said.
Walters noted an Oklahoma law passed in 2018 provides $3,000 to $5,000 extra to teachers who provide mentoring to other teachers and spend 25 percent to 50 percent of their time mentoring.
He also noted that Texas adopted a system in which the state matches any extra pay a district provides to teachers who mentor other educators. That has allowed some Texas teachers to earn more than $100,000.
"We actually have teachers in Texas, some public-school teachers in traditional public schools, that are making a six-figure salary that are teaching, training new teachers, working on curriculum development with other teachers," Walters said. "What a tremendous thing to be able to say to our young people, to say, 'As a teacher in Oklahoma you can make up to six figures being a teacher in the classroom."
However, Oklahoma State School Boards Association Executive Director Shawn Hime noted that a 2008 effort to implement a performance-pay plan developed by the University of Arkansas was "soundly defeated" because of teacher opposition.
He also said any performance-pay plan "can't just be about test scores for the kids in your class and my class," and urged lawmakers not to adopt a statewide standard for any performance-pay program.
"It's going to be really hard to have a uniform plan for Guymon, Idabel, Tulsa, Jenks," Hime said.
One official said that teacher pay raises alone do little to improve classroom instruction.
"There aren't a lot of teachers that are out there withholding their very best stuff from kids, because they got into education to do really good things for kids," said Amy Williamson, deputy director of the Iowa Department of Education.
She said the Iowa program's main benefit is to highlight the best teachers as models for others, not to financially incentivize better performance from individual teachers.
"We didn't think that paying people more was going to make them any better at what they do," Williams said.
Bullard said he is considering several state models and plans, but the ultimate goal is the same.
"If we want to find a way to retain better teachers in Oklahoma," Bullard said, "the task that is before us now is that we have to find a way to pay our better teachers the best money."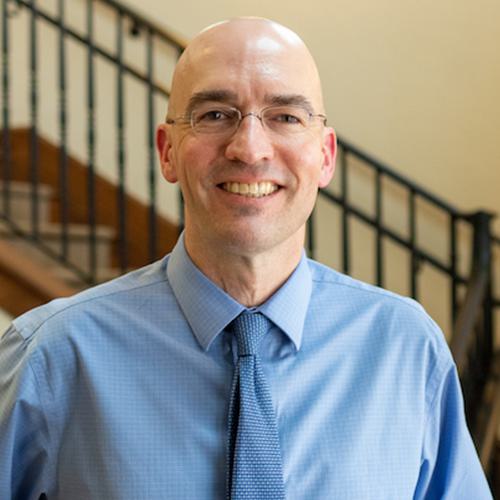 Ray Carter
Director, Center for Independent Journalism
Ray Carter is the director of OCPA's Center for Independent Journalism. He has two decades of experience in journalism and communications. He previously served as senior Capitol reporter for The Journal Record, media director for the Oklahoma House of Representatives, and chief editorial writer at The Oklahoman. As a reporter for The Journal Record, Carter received 12 Carl Rogan Awards in four years—including awards for investigative reporting, general news reporting, feature writing, spot news reporting, business reporting, and sports reporting. While at The Oklahoman, he was the recipient of several awards, including first place in the editorial writing category of the Associated Press/Oklahoma News Executives Carl Rogan Memorial News Excellence Competition for an editorial on the history of racism in the Oklahoma legislature.