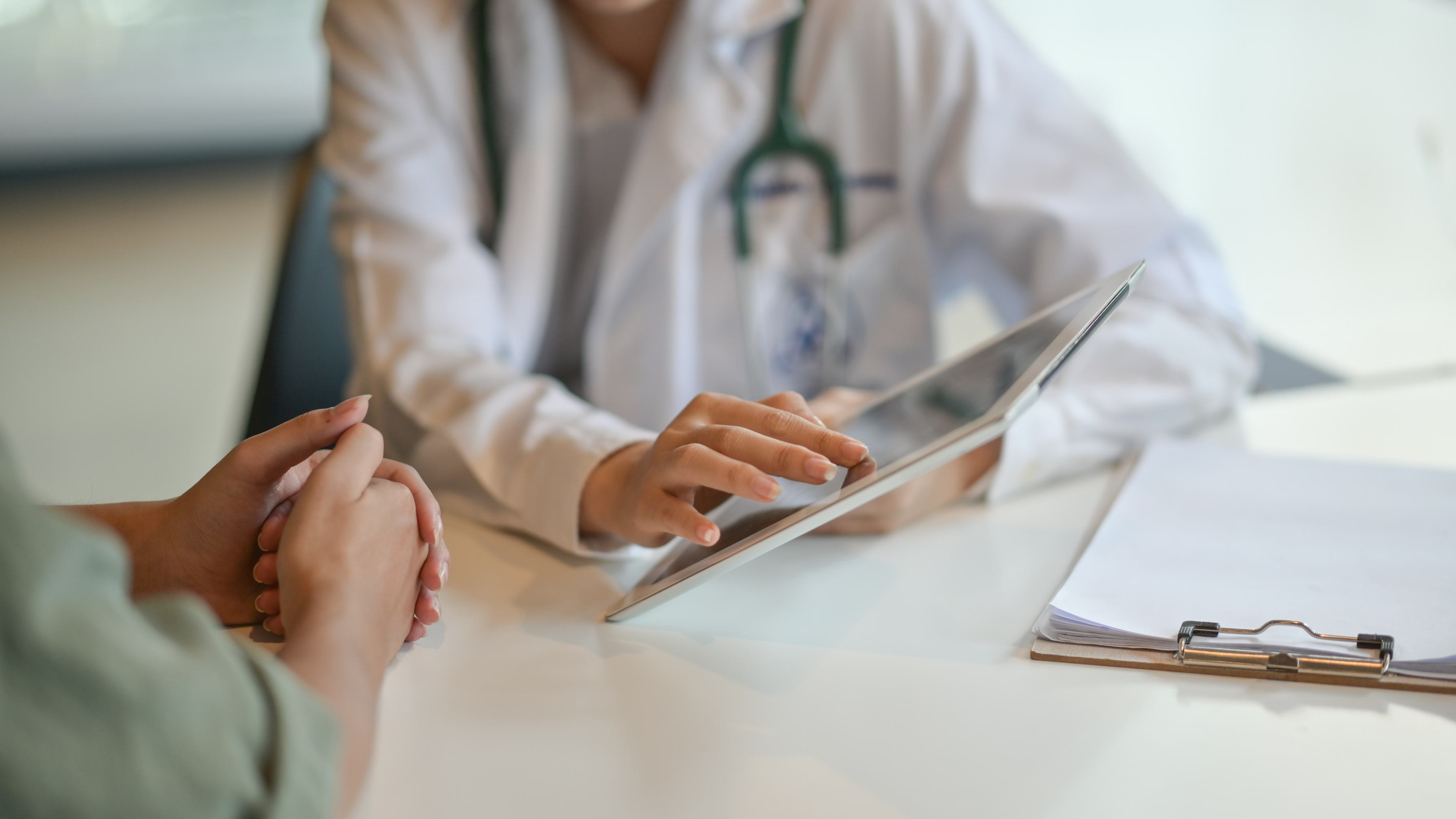 Health Care
Mike Brake | February 7, 2022
Rapidly growing Direct Primary Care model offers personal attention
Mike Brake
We've all encountered obstacles to good health care from a system that sometimes seems determined to put roadblocks in our path.
"I'm sorry but the doctor has no appointments available until mid-March." "Unfortunately we do not take your insurance." "Yes, you are covered, but there are copays and you have not satisfied your deductible."
That's where Dr. Kyle Rickner and his colleagues at Primary Health Partners come in. As practitioners in the rapidly growing field known as Direct Primary Care (DPC), they offer a simple arrangement: patients pay a set fee each month and receive immediate, personalized primary health care services year-round, with their assigned physician available 24/7 by phone, text, email, or video, and with office appointments usually scheduled on a same-day basis.
It took Dr. Rickner some time, with a detour to a war zone, to devise this simple formula. A native of Kingfisher, Rickner attended Southern Nazarene University and then graduated from Case Western Reserve School of Medicine in Cleveland, Ohio. His residency training in family medicine was back home in Oklahoma, and he also served a stint as an Army physician attached to the 82nd Airborne Division.
"I reported to Fort Bragg on September 19, 2001, so I was among the first to be deployed to Afghanistan and later Iraq," Dr. Rickner said. He served as battalion surgeon to troops on the front line of the war on terror.
After his service, Dr. Rickner practiced medicine in North Carolina for a time and then returned to Oklahoma City, where he was affiliated with a local health system.
"Initially there was some autonomy and flexibility, but that was eroding," he said, noting that each year, especially as mandates for electronic health records took effect, government, insurance companies, and other regulatory powers, figuratively if not literally, barged into the examination room between the physician and the patient.
"The free market of medicine had eroded," he said.
In the fall of 2014, Dr. Rickner and a colleague, Dr. Robert Lockwood, learned about the new but growing concept of Direct Primary Care (DPC).
DPC physicians were independent practitioners who charged patients a simple flat monthly fee. In return, they were available any time, as often as needed, at no additional cost. They also kept their patient load within set limits to assure that they had time for each patient interaction.
The DPC model would only work for primary care physicians—internists, family physicians, and perhaps pediatricians—who care for patients long term.
"It was just like the light bulb went on," Dr. Rickner said. In January of 2016 he and Dr. Lockwood founded Primary Health Partners with two other staff members and his own daughter as office help.
Today Primary Health Partners employs 13 physicians, three other health practitioners, and allied office and nursing staff, all working in four locations in Edmond, Yukon, Moore, and northwest Oklahoma City. Patients can sign up at any time for a flat monthly fee of $79 for adults and $49 for children. They can expect same-day or next-day appointment availability and have several ways to communicate directly with their assigned doctor.
"That is the beginning and end of our revenue," Dr. Rickner said. The organization has contracts with medical labs to make tests available at wholesale, and each clinic stocks several hundred common medications that can be filled as prescriptions, again at wholesale costs.
"We do encourage our patients to retain their health insurance, because we are a primary care practice," he said. "They would need that should they have a major medical need we do not provide, like surgery."
Dr. Rickner said Primary Health Partners patients don't file insurance for office visits, but he said as the DPC concept grows and gains acceptance, he would expect insurers to begin covering part or all of the monthly DPC fee, because of its economic efficiency.
Say a patient covered by standard insurance has a fever and cough on a weekend and might be concerned about possible COVID exposure. One visit to a hospital emergency room or even an urgent care clinic could result in a bill to the insurance provider of many hundreds of dollars—enough to cover almost an entire year's fee at Primary Health Partners. That medical need could have easily been met at no cost by the patient's DPC physician.
That is why a growing share of the clinic's enrollments now come from businesses that see a monthly enrollment fee for each employee as a cost-saving investment. Dr. Rickner said fully 40 percent of his memberships are employer-sponsored today.
Cultivating the Doctor-Patient Relationship
The greatest value, he said, is time—the extra time and attention the DPC practice model affords the doctor-patient relationship.
"In a standard primary care practice, a physician may have 2,000 or even 3,000 patients," he said. That means most primary care doctors are hustling through 25 or even 30 office appointments per day, giving at most 15 minutes per patient.
"In that kind of environment the number of visits is inversely proportional to the quality of care," he said. "We limit our patient panel to 600 to 800 per physician." That allows his staff members to spend the necessary time with each patient.
Primary Health Partners patients can also email or text their physicians at any time through dedicated software.
"What we do," Dr. Rickner said, "is bring common sense back to the chaos of medicine." That, he added, brings "a high degree of personal satisfaction to the physician. I believe more young medical students will see primary care as a viable option under the DPC model."
The Direct Primary Care model first surfaced in Seattle in the 1990s when two physicians there established practices that charged an annual fee for those in a limited patient base who wanted rapid and in-depth medical care. Later iterations of the concept included some that took partial or full payment from patient insurance plans, and others like Primary Health Partners that do not.
Direct Primary Care also has a national advocacy group, the Direct Primary Care Coalition, which did a study identifying 1,200 DPC practices nationwide serving more than 300,000 patients. Ninety-six percent of physicians joining DPC practices cited the opportunity to provide better medical care as a motivator, while 85 percent said they had too little time to spend with patients under the traditional practice model. Seventy-eight percent noted a desire to escape the paperwork burden associated with traditional fee-for-service practices.
According to a study by the American Association of Retired Persons (AARP), DPC grew by eight percent annually between 2015 and 2017. The Docwirenews website estimates that some 12,000 primary care physicians are involved in some form of DPC or concierge practice.
The field even has its own professional journal, Concierge Medicine Today, which was founded in 2007. Its pages carry many of the same articles one finds in most medical journals, like treatment trends in cardiac cases, but there are some striking differences. One recent issue suggested that DPC physicians should visit patients who are hospitalized under the care of a specialist since "when certainty is not an option, you can still offer the next best thing—your presence." The article even suggests bringing along a gift basket, something one would rarely see in a journal devoted to surgeons or gastroenterologists.
The magazine has also noted that fully 33 percent of DPC physicians report zero wait times to see patients, while another 31 percent say their patients wait no more than five minutes—one of the primary attractions of the DPC system.
The AARP study also noted that while regular primary care physicians report spending an average of 15 minutes with patients, DPC doctors average 35 minutes. A 2014 survey of DPC patients showed that 90 percent were satisfied with their health care arrangement, compared with 67 percent who are treated by regular primary care doctors.
There are nearly two dozen Direct Primary Care practices in Oklahoma, according to a map maintained by the Direct Primary Care Coalition. Dr. Rickner said he expects DPC growth to continue and to accelerate as more patients and physicians become aware of its benefits.
Mike Brake
Independent Journalist
Mike Brake is a journalist and writer who recently authored a centennial history of Putnam City Schools. A former reporter at The Oklahoman (his coverage of the moon landing earned a front-page byline on July 21, 1969), he served as chief writer for Gov. Frank Keating and for Lt. Gov. and Congresswoman Mary Fallin. He has also served as an adjunct instructor at OSU-OKC, and currently serves as public information officer for Oklahoma County Commissioner Brian Maughan.