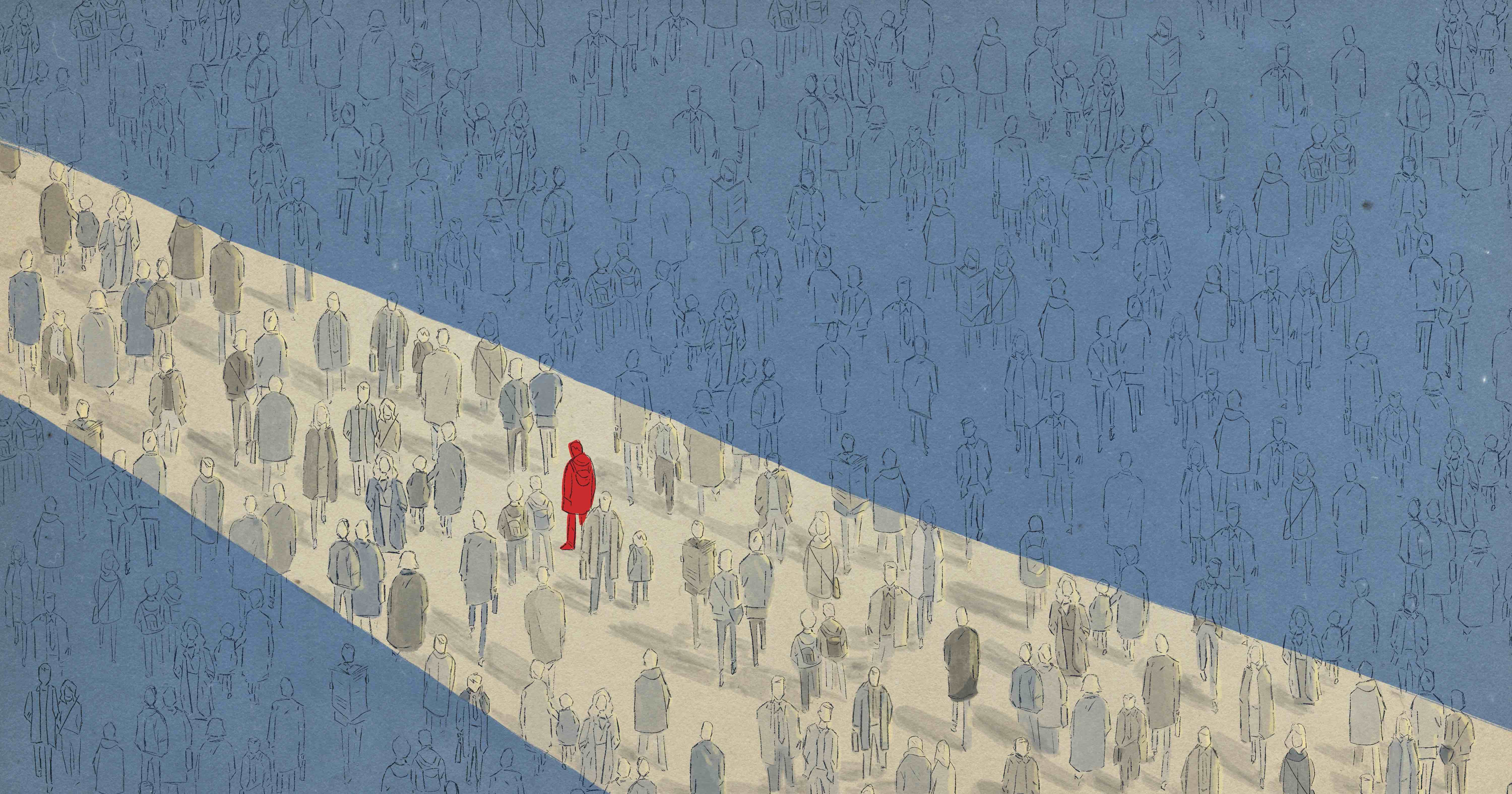 Culture & the Family
Ray Carter | August 10, 2020
'Risky' counties can have few COVID-19 cases
Ray Carter
In a majority of Oklahoma counties—39—a COVID-19 diagnosis for three or fewer individuals can elevate the entire county's daily infection rate to a "moderate risk" level some policymakers say should trigger various forms of mandatory shutdown.
In nearly one out of every six Oklahoma counties, a single case of COVID-19 can shift the county's daily rate into the "moderate risk" category based on the criteria officials use to assign that designation.
For dramatic policy changes to be potentially tied to very low raw numbers of infected residents has led some to suggest a better system is needed.
"As it stands, there are numerous problems associated with any 'threat level' that is tied to positive cases," said Steve Trost, associate director at the Institute for the Study of Free Enterprise at Oklahoma State University whose expertise includes quantitative risk-management models.
Each week the Oklahoma State Department of Health issues a map that color-codes counties based on per-capita COVID-19 infection rates. Counties are colored either green, yellow, orange, or red, based on severity. Counties in orange, the third-highest ("moderate risk") level, are those that have COVID-19 infection rates greater than 14.39 people per 100,000 population.
How many people must test positive for COVID-19 for a county to reach that orange category? In many parts of Oklahoma, the answer is "not many."
A rate of 14.39 daily new cases per 100,000 population requires a daily increase involving less than two-tenths of 1 percent of the population. In lower-population counties, a smattering of COVID-19 cases quickly exceeds that share.
In 13 Oklahoma counties, a single case of COVID-19 would clear that threshold, based on Census estimates. That group includes Jefferson, Greer, Alfalfa, Cotton, Coal, Beaver, Dewey, Grant, Ellis, Harper, Roger Mills, Harmon, and Cimarron counties.
In another 16 counties, just two people testing positive for COVID-19 could raise the entire county's daily rate into the orange level. That group includes Atoka, Hughes, Haskell, Okfuskee, Noble, Pushmataha, Johnston, Washita, Love, Nowata, Latimer, Blaine, Woods, Kiowa, Major, and Tillman counties.
In another 10 counties, just three people testing positive for COVID-19 could produce a daily county rate above 14.39 per 100,000 citizens. That group includes Beckham, Woodward, Texas, McIntosh, Marshall, Pawnee, Kingfisher, Choctaw, Craig, and Murray counties.
A recent proposal considered by the Oklahoma State Board of Education would have "strongly recommended" that schools shift to distance learning when a county enters the orange category, and mandated elimination of in-person instruction when a county's COVID-19 rate exceeded 25 per 100,000 population.
The board ultimately voted to make such policies recommendations only. But if the board had chosen to impose those proposals as mandates, as initially recommended by the state superintendent of public instruction, some school districts could have faced closure even when their local communities had few or no COVID-19 cases.
For example, weekly data posted by the Oklahoma State Department of Health on July 30 showed Rogers Mills County was in the orange category with only two active COVID-19 cases in the entire county.
Roger Mills County covers 1,141 square miles. Yet if a single person living the county tests positive for COVID-19, the county's infection rate for that day will surge above not only the threshold of 14.39 cases per 100,000 population, but also the 25-per-100,000 threshold that would have mandated school closures under the original plan considered by the Oklahoma State Board of Education.
Roger Mills County is not the only place in Oklahoma that has been listed in the orange ("moderate risk") category while having few active COVID-19 cases.
The state's July 30 map showed Tillman County at the orange level although there were just six active cases in the county, according to Oklahoma State Department of Health data. Blaine County was at the orange level with only five active cases. Harmon County had 17 cases. Kingfisher County was an orange county with only 17 active cases. Okfuskee County had 21 cases. Craig County had 16 cases.
The dramatic volatility created by using a 14.39-per-100,000 threshold in low-population counties is further highlighted by the Aug. 6 update of the Oklahoma State Department of Health's county map. In that version, Roger Mills, Tillman, Blaine, Kingfisher, Okfuskee, and Craig counties were all shifted back into the yellow category.
Dramatic swings in counties' COVID-19 status have become apparent in recent weeks.
On July 23, there were 15 counties placed in the orange category. On July 30, that number surged to 32. But on Aug. 6, the total plunged back down to 23.
Trost said determining "threat level" based on positive COVID-19 cases, and imposing policy responses based on that data, generates many problems.
He noted confirmed positive cases are a function of several factors, including how many people are being tested and the reliability of the test.
"Even a relatively small false-positive rate could create one of the 'orange' threat levels you mentioned, even with zero actual cases," he noted.
The federal U.S. Food and Drug Administration has previously warned that 3 percent of results from one particular COVID-19 test were false positives. In July, the Connecticut Department of Public Health reported that a testing system flaw had "led to 90 of 144 people tested during June 15–July 17, 2020, receiving a false positive COVID test report."
In some cases, people who have had the virus continue to test positive for it long after they appear fully recovered.
"This means that a small county could end up at the 'orange' threat level just because someone who already had the virus (and is fully recovered and is no longer a threat to spreading the virus) can still test positive," Trost noted.
Rather than tie policy actions to reported infection rates, Trost suggests "the only decent measures to assess 'threat level' would be active hospitalization cases," a category he said should be defined as in-patients with positive polymerase chain reaction (PCR) tests, active COVID-19 symptoms, and requiring hospital care because of COVID-19 symptoms (not those who test positive for COVID-19 but are hospitalized for other conditions, such as patients with advanced Alzheimer's disease).
However, while some officials are concerned official measurements of COVID-19 threat levels are overly aggressive, other officials appear to hold the opposite view.
In an Aug. 3 tweet, Rep. Andy Fugate, D-Oklahoma City, noted that Jackson County had 91.62 cases per 100,000 population over seven days.
"Oklahoma's 4-color system depends on a statewide shortage to change a county from orange to red," Fugate wrote. "This misleads the people in Jackson County into a false sense of security. They have a major outbreak happening."
He concluded by saying "let's fix this."
As of Aug. 6, Jackson County had 81 active cases, representing three-tenths of 1 percent of the more than 24,000 residents in the county.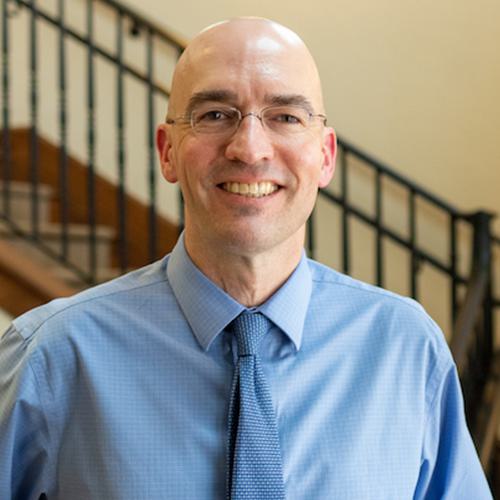 Ray Carter
Director, Center for Independent Journalism
Ray Carter is the director of OCPA's Center for Independent Journalism. He has two decades of experience in journalism and communications. He previously served as senior Capitol reporter for The Journal Record, media director for the Oklahoma House of Representatives, and chief editorial writer at The Oklahoman. As a reporter for The Journal Record, Carter received 12 Carl Rogan Awards in four years—including awards for investigative reporting, general news reporting, feature writing, spot news reporting, business reporting, and sports reporting. While at The Oklahoman, he was the recipient of several awards, including first place in the editorial writing category of the Associated Press/Oklahoma News Executives Carl Rogan Memorial News Excellence Competition for an editorial on the history of racism in the Oklahoma legislature.