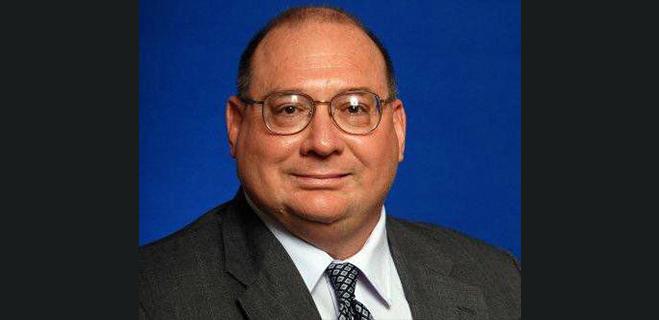 Budget & Tax
Stacy Martin | June 14, 2018
​Scamehorn drama shines spotlight on film subsidies
Stacy Martin
Despite allegations of sexual impropriety on the part of John Scamehorn, the Oklahoma Film and Music Office does not plan to change eligibility guidelines for those receiving taxpayer rebates for films produced in Oklahoma, said chief information officer Leslie Blair.

Scamehorn's film, "Pax Masculina," received $73,000 from the Oklahoma Film Enhancement Rebate Program, she said—roughly 35 to 37 percent of the film's total budget. The reason for the subsidies is the economic impact such movies have in Oklahoma, she said.
"We feel like there is an excellent return on the rebate program,'' she said.
The film office gave roughly $4 million in rebates for a movie produced by a company affiliated with Harvey Weinstein, she confirmed. Oklahoma's Tax Incentive Evaluation Commission has reported that motion picture subsidies do not seem to spark significant economic activity. Some critics have said the tax-financed subsidy program should be allowed to sunset.
Scamehorn, an emeritus professor of engineering and arts donor to the University of Oklahoma, is accused of sexual improprieties by nearly three dozen women connected to his work at the University of Oklahoma. The story broke early this month in The Daily, the OU campus newspaper.
Scamehorn has denied wrongdoing in written statements. Attempts to reach him for comment were unsuccessful.
The Oklahoma Film and Music Office did not receive any complaints about Scamehorn during production of his "Pax Masculina,'' Blair said.
She said she did not know where, when, or to whom the movie was shown.
There are no character or behavioral standards or requirements of those who produce movies in Oklahoma, she said, but movies cannot contain child pornography or obscene material. There is a lengthy set of financial and reporting requirements for recipients of taxpayer dollars from the film office.
Blair said she was aware of the allegations surrounding Scamehorn. "The film and music office does not condone any form of harassment or a hostile environment,'' Blair said.
Movies produced by people of questionable repute are one reason it is a bad idea to provide taxpayer subsidies for such activities, said Byron Schlomach, director of the 1889 Institute, a policy research organization.
"Risking taxpayer money in commercial ventures not only interferes with market processes that have proven themselves the clearest road to prosperity devised by man, but it inevitably leads to taxpayers being forced to subsidize activities they find repugnant,'' said Schlomach.
"That can be anything from distasteful people who make them or supporting development in ways and places taxpayers would not otherwise support.''
Schlomach added, "We cannot always know that individuals acting in an official capacity will make wise or generally beneficial decisions for taxpayers. For this reason, it is particularly unwise to use taxpayers' hard-earned money for unnecessary purposes like subsidizing the film industry, or any other industry for that matter."
A spokesman for Americans for Prosperity agreed. "Sadly, this scandal, like many others in government, just underscores what can happen when lawmakers and bureaucrats lose their respect for hard-earned taxpayer dollars," said Joey Magana, deputy state director at Americans for Prosperity (Oklahoma).
"We must start rebuilding a culture of appreciation and respect for the taxpayer with every dollar sent to the state capitol," he said. "When you lose sight of that, it's a lot easier for the state to misspend, misappropriate and abuse the responsibilities set before them: to spend our tax dollars wisely."
Stacy Martin
Independent Journalist
Formerly a reporter at The Oklahoman and editor of The City Sentinel in Oklahoma City, Stacy Martin is an independent journalist.