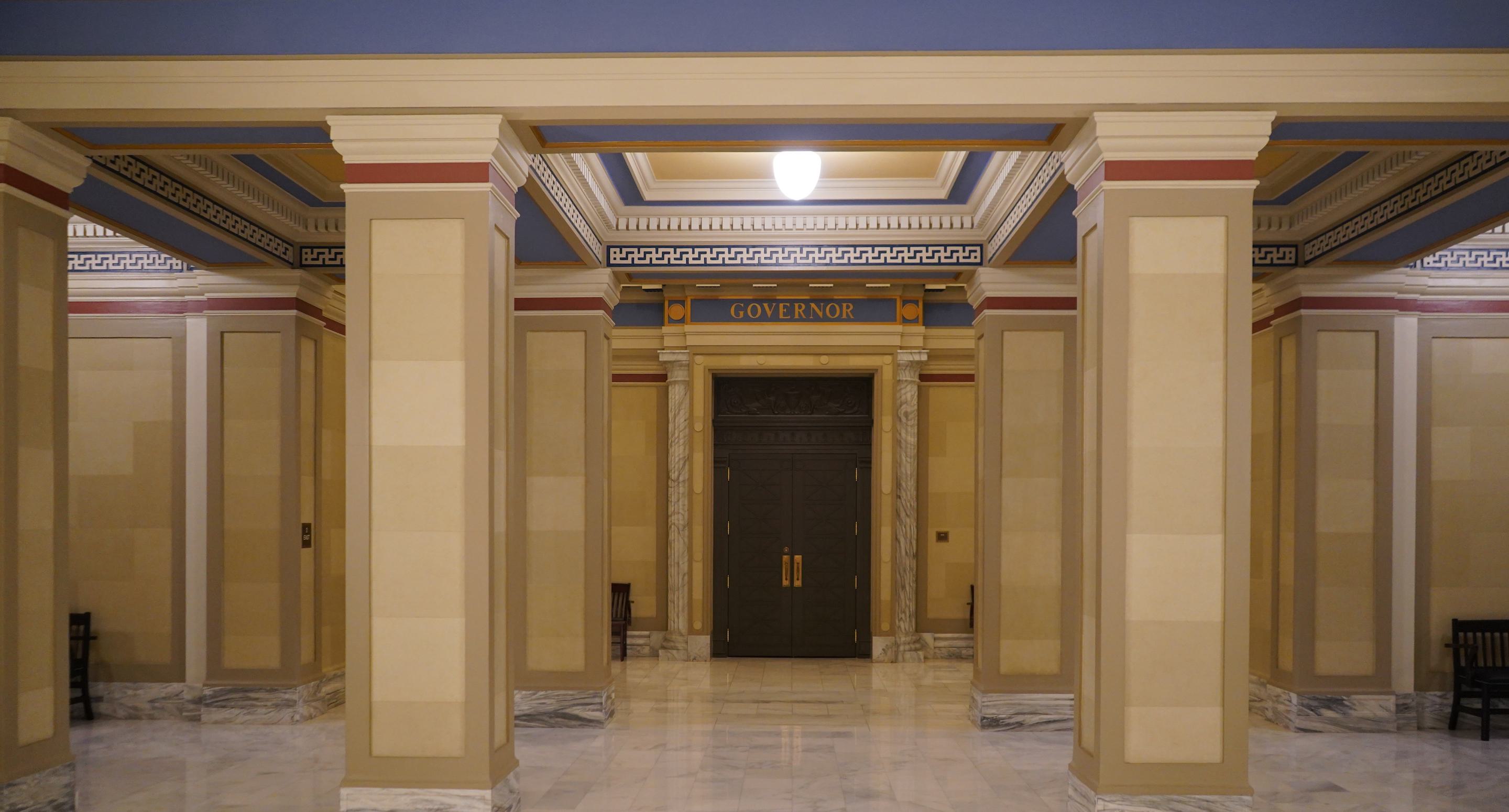 Education , Law & Principles
Ray Carter | May 19, 2022
School bathroom bill headed to governor
Ray Carter
Following hot on the heels of their Senate counterparts, the Oklahoma House of Representatives voted to prohibit public schools from adopting policies that allow boys to use girls' bathrooms, sending the legislation to Gov. Kevin Stitt.
"I never dreamed that I would be standing on the House floor here in Oklahoma, debating a common-sense concept that the boys use the boys' restroom and the girls use the girls' restroom, but here we are," said state Rep. Kevin West, R-Moore. "This bill is not anti-trans. It absolutely is pro- safety, privacy, and dignity, and most certainly pro-common sense, which seems to be in short order these days."
Senate Bill 615 states that all public schools "shall require every multiple occupancy restroom or changing area" to be designated for the "exclusive use of the male sex" or "exclusive use of the female sex," with access based on the sex listed on a child's birth certificate. (School districts already maintain copies of students' birth certificates.)
Should an individual not wish to use the bathroom designated for his or her sex, the legislation requires that public schools "shall provide a reasonable accommodation" by granting those individuals "access to a single-occupancy restroom or changing room."
Schools that fail to comply could lose 5 percent of their state funding, and parents would have a legal cause of action against the district for noncompliance.
The legislation follows recent controversy in Stillwater, where school district policy allowed boys to use the girls' bathrooms if a boy claimed to identify as a girl, or vice versa.
Democrats decried the bill as government overreach.
"You're saying that a school employee or another parent, that they will have to see what kind of genitalia the student has to determine which restroom they're supposed to be in," said state Rep. Emily Virgin, D-Norman. "Don't you find that a little intrusive?"
"If that were the case, it would be," West responded. "This is based off of what their birth certificate says, which is on file."
Democrats then claimed schools would have trouble identifying student sex because some states no longer list sex on birth certificates. State Rep. Andy Fugate, D-Oklahoma City, said one-third of Americans now live in states that issue birth certificates without that information.
Fugate also predicted Oklahoma public schools will ignore SB 615 because they fear the Biden administration will strip them of federal funding, noting federal funds represent about 11 percent of school district funding on average.
"They will forgo the 5 percent from the state so that they can maintain that 11 percent from the federal government," Fugate said.
State Rep. Jacob Rosecrants, a Norman Democrat and former teacher, said his child is transgender.
"Transgender people already face harsh scrutiny needing to use a public restroom," Rosecrants said. "This does nothing to help that."
State Rep. Mauree Turner, an Oklahoma City Democrat who self-describes as "gender non-conforming," argued that requiring gender-nonconforming students to use single-stall facilities echoes Jim Crow laws.
"It sounds to me like it's edging on 'separate but equal,'" Turner said.
But West noted there are practical, public-safety reasons to restrict bathroom access based on student sex. He noted that in Loudoun County, Virginia, a student who reportedly identified as a transgender female at various times, and who was able to access women's restrooms due to the school district's policy, was accused of sex crimes against two female students. The student was eventually convicted of sexual assault.
Rep. John Waldron, D-Tulsa, suggested such cases should not be discussed.
"The Virginia example you brought up, about the kid who allegedly raped students in the bathroom, wouldn't you agree that's an excellent way to use this issue to focus hate on a particular subgroup in America?" Waldron said.
Other opponents dismissed concerns about rape, indicating it is par for the course in many public schools regardless of whether boys access girls' bathrooms.
"The fear tactics, the scare tactics about somebody's going to come and rape your child, the rape is happening right now in today's schools," said state Rep. Regina Goodwin, D-Tulsa. "They go unreported, right there in Tulsa. It's not just Virginia. But it's not folks that are nonbinary or gender fluid. It's just good ol' American boys and girls, committing crime."
Supporters said parents and many school officials want the state to provide legal clarity and restrict bathroom access based on male and female designations.
"We have school administrators, throughout the state, that have tracked the Biden (administration's) Title IX recommendations," said state Rep. Josh West, R-Grove. "It's not working out. And so they're asking us to pass legislation to provide them clarity."
Other supporters said the idea of granting males access to girls' bathrooms, based on self-proclaimed "gender identity," represents an unhealthy denial of reality.
"There are some people in our society who think you can pick your gender or change your gender," said state Rep. Jim Olsen, R-Roland. "The truth shall make you free: You cannot pick your gender. You cannot change your gender. You can inject things into your body. You can cut things off and add things. You cannot change your gender."
"I just want to point out some facts of life," said state Rep. Justin Humphrey, R-Lane. "You learn this stuff when you're down on the farm. You can't get eggs from a rooster. I don't care how hard you try, you're not going to get an egg from a rooster. I tell you another thing: You go try to milk a bull, and you're going to get the horn. That's what's going to happen. You can't get milk from a bull."
"We're talking about biological sex, and if you want to look at science, (when) every male is born, every cell in our bodies is male," said state Rep. Danny Williams, R-Seminole. "And a person that is born female, every cell in their body is female. You can't change that, no matter what you do to it."
SB 615 passed the Oklahoma House of Representatives on a 69-14 vote. The bill now proceeds to Gov. Kevin Stitt.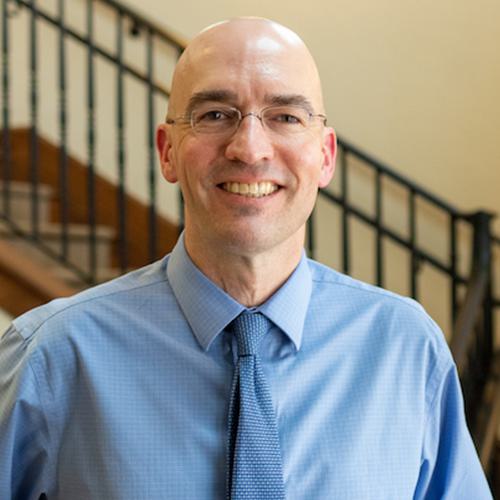 Ray Carter
Director, Center for Independent Journalism
Ray Carter is the director of OCPA's Center for Independent Journalism. He has two decades of experience in journalism and communications. He previously served as senior Capitol reporter for The Journal Record, media director for the Oklahoma House of Representatives, and chief editorial writer at The Oklahoman. As a reporter for The Journal Record, Carter received 12 Carl Rogan Awards in four years—including awards for investigative reporting, general news reporting, feature writing, spot news reporting, business reporting, and sports reporting. While at The Oklahoman, he was the recipient of several awards, including first place in the editorial writing category of the Associated Press/Oklahoma News Executives Carl Rogan Memorial News Excellence Competition for an editorial on the history of racism in the Oklahoma legislature.