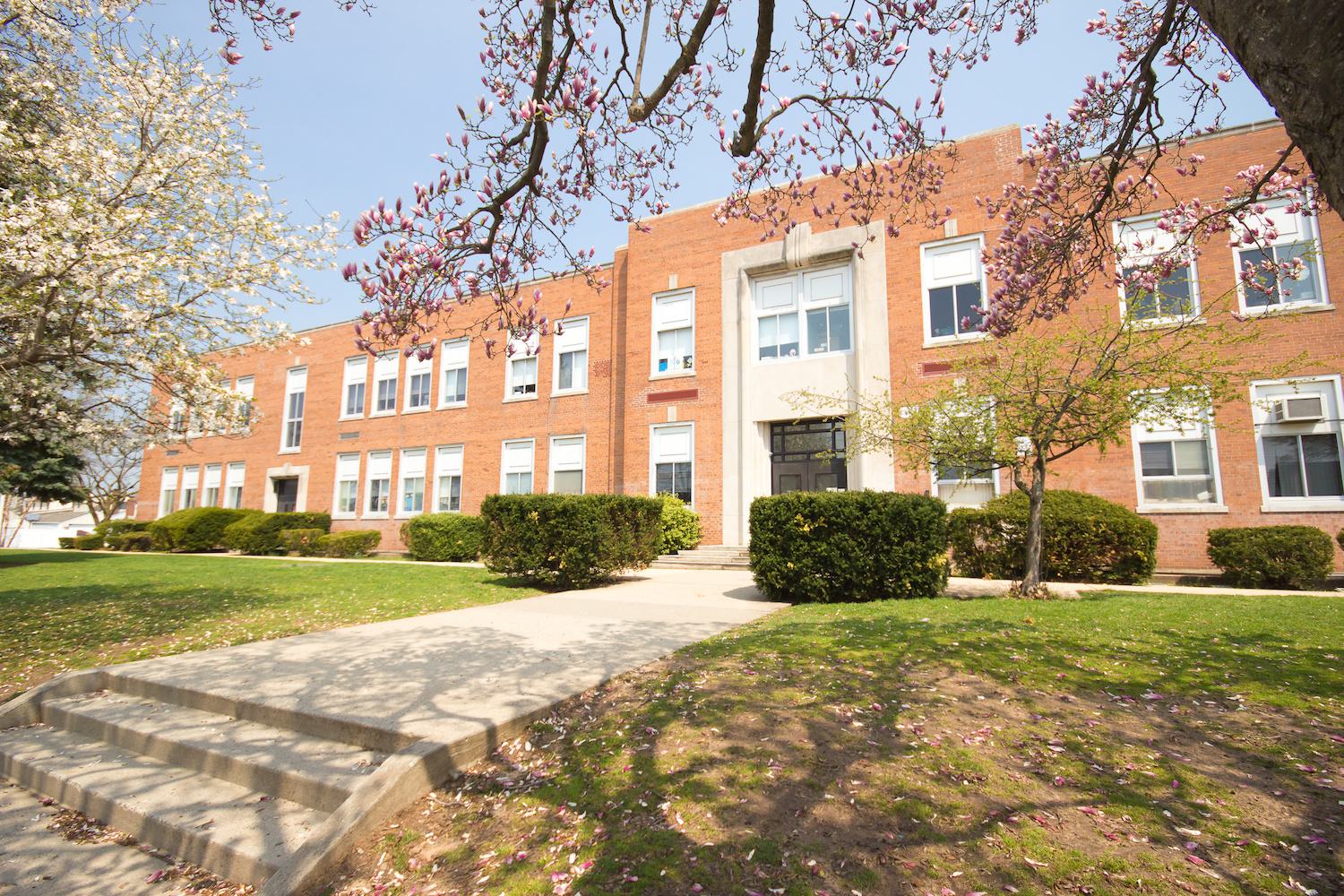 Education
Ray Carter | October 1, 2021
School board group labels CRT critics as terrorists; Oklahoma lawmakers respond
Ray Carter
The National School Boards Association (NSBA) has urged President Biden to have opponents of Critical Race Theory (CRT) investigated and prosecuted under federal anti-terrorism laws—even though the group did not identify any significant instance of organized terrorism associated with CRT opponents who have spoken out at school board meetings across the nation.
In response, Oklahoma lawmakers have called on the Oklahoma State School Boards Association, whose top executive has ties to the National School Boards Association, to denounce the NSBA's effort.
"None of us sanction acts of violence or threats against anyone," said state Sen. Julie Daniels, R-Bartlesville. "However, the examples given in the (NSBA) letter sent to the president mostly refer to contentious, tense, disorderly or disruptive school board meetings. NSBA wants frustration, anger and opposition to be labeled as 'domestic terrorism' and 'hate crimes.' While there have been reports of contentious school board meetings in Oklahoma, surely our school board members don't support the call for draconian, federal actions to silence parents, patrons and taxpayers who finance public education."
In a public letter issued to the Biden administration on Sept. 29, NSBA officials declared that opponents of Critical Race Theory and mask mandates represent "an immediate threat" that includes "threats of violence and acts of intimidation," and said "the classification of these heinous actions could be the equivalent to a form of domestic terrorism and hate crimes."
"NSBA believes immediate assistance is required to protect our students, school board members, and educators who are susceptible to acts of violence affecting interstate commerce because of threats to their districts, families, and personal safety," the letter stated. "As our school boards continue coronavirus recovery operations within their respective districts, they are also persevering against other challenges that could impede this progress in a number of communities. Coupled with attacks against school board members and educators for approving policies for masks to protect the health and safety of students and school employees, many public school officials are also facing physical threats because of propaganda purporting the false inclusion of critical race theory within classroom instruction and curricula."
Critical Race Theory, a Marxist-influenced system, has become controversial for infusing racist concepts into instruction and prompted Oklahoma lawmakers to enact a law this year than bans teaching children that "one race or sex is inherently superior to another race or sex" or that "an individual, by virtue of his or her race or sex, is inherently racist, sexist or oppressive, whether consciously or unconsciously."
Alongside the claim of physical threats related to CRT in school, the NSBA included a footnote directing officials to a report by the Armed Conflict Location & Event Data Project. However, that report only references three events nationwide, out of an untold number of CRT protests at schools, where threats were presumed. The Armed Conflict Location & Event Data Project reported that in those three instances "militias and other militant right-wing actors have directly reacted to the perceived threat of CRT," but the report stated that even in those three isolated instances "these actors have remained peaceful."
The NSBA letter otherwise specifically cited only a handful of examples of alleged extremism nationwide. Most examples appear to fall far short of terrorism. The NSBA noted one individual in Illinois was arrested for aggravated battery and disorderly conduct during a school board meeting. In Michigan, an individual "yelled" in response to masking requirements and another individual "prompted the board to call a recess." The NSBA also pointed to cases of unspecified school-board disruptions in New Jersey and Ohio, and a Virginia meeting where one individual was arrested and another ticketed for trespassing. The NSBA also pointed to school board meetings in Washington, Texas, Wisconsin, Wyoming and Tennessee where school boards chose to "end meetings abruptly" when facing vocal critics. News stories associated with those instances showed the disruptions often amounted to shouting, not specific acts of violence against individual board members.
Another example of alleged terrorism cited by the NSBA involved an Alabama man who "called school administrators while filming himself on Facebook Live."
The NSBA letter said such incidents justify investigation by the U.S. Department of Justice, Federal Bureau of Investigation (FBI), U.S. Department of Homeland Security, the U.S. Secret Service and its National Threat Assessment Center.
Although NSBA dismissed reports of CRT usage in classrooms, that stance has been undermined by other groups, including major teachers' unions who have publicly said the opposite.
At its annual meeting and representative assembly earlier this year, members of the National Education Association (NEA) approved a measure to establish a task force whose goals included "increasing the implementation" of Critical Race Theory and similar material in "curriculum in pre- K-12 and higher education."
NEA officials also approved a measure to share and publicize "information already available on critical race theory" and have a "a team of staffers" dedicated to helping union members "fight back against anti-CRT rhetoric." That proposal declared that in teaching social studies "it is reasonable and appropriate for curriculum to be informed by academic frameworks for understanding and interpreting the impact of the past on current society, including critical race theory."
A proposal offered by an Oklahoma delegate, which called on the NEA to "mobilize its members to oppose state laws that ban or penalize teachers with fines who teach history like 'critical race theory' in the classroom," was withdrawn—but only because NEA officials reported the union is already engaged in such activity.
In addition, The Zinn Education Project, named for educator and onetime Communist Party member Howard Zinn, has urged teachers to sign a pledge to ignore measures like Oklahoma's law and to continue teaching CRT concepts in the classroom. Signatories of the pledge include self-identified Oklahoma educators from across the state.
"The evidence many legislators have seen just in our state alone proves that principles of this dangerous concept are being discussed in some classrooms," Daniels said. "Again, the NSBA is out of touch with what is happening across the nation, and simply wants to silence those who disagree with their philosophies."
The National School Boards Association's leadership includes at least one Oklahoma education official, and the Oklahoma State School Boards Association (OSSBA) is closely aligned with the national group.
Floyd Simon, who serves on the school board for Clinton Public Schools in Oklahoma, is listed as a member of the NSBA's board of directors. Simon could not be reached for comment.
OSSBA Executive Director Shawn Hime's bio notes that he "previously served as chair of the National School Boards Association's Organization of State Association Executive Directors and as a member of NSBA's Board of Directors," and the OSSBA website includes the NSBA Equity Symposium West, which was scheduled in Oklahoma City starting Oct. 22, on its public calendar of workshops for OSSBA members, although it currently states that the symposium has been cancelled.
In their letter to Hime, state lawmakers called on Hime and the OSSBA Board of Directors to denounce the National School Boards Association's request.
"The NSBA's declaration that Critical Race Theory is not being taught anywhere in America's public schools is beyond laughable," the lawmakers' letter stated. "The NSBA intends this ludicrous statement be used as evidence to silence those who oppose this poisonous, divisive, destructive curriculum.
"Surely, the views of the NSBA are not those of the OSSBA and its member school districts," the lawmakers continued. "Oklahoma parents and taxpayers certainly hope so."
The letter to Hime was signed by 12 Oklahoma senators in addition to Daniels, including: Sen. Micheal Bergstrom, R-Adair; Sen. George Burns, R-Pollard; Sen. David Bullard, R-Durant; Sen. Nathan Dahm, R-Broken Arrow; Sen. Kim David, R-Porter; Sen. Warren Hamilton, R-McCurtain; Sen. Shane Jett, R-Shawnee; Sen. Jake Merrick, R-Yukon; Sen. Casey Murdock, R-Felt; Sen. Marty Quinn, R-Claremore; Sen. Frank Simpson, R-Springer; and Sen. Rob Standridge, R-Norman.
As of publication, Hime had not responded to the request from legislators, nor did OSSBA officials respond to a separate request for comment.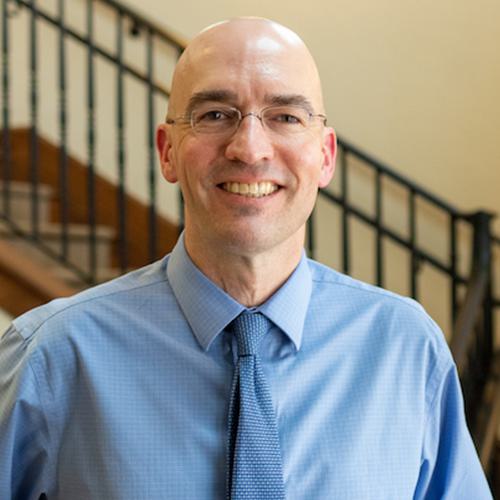 Ray Carter
Director, Center for Independent Journalism
Ray Carter is the director of OCPA's Center for Independent Journalism. He has two decades of experience in journalism and communications. He previously served as senior Capitol reporter for The Journal Record, media director for the Oklahoma House of Representatives, and chief editorial writer at The Oklahoman. As a reporter for The Journal Record, Carter received 12 Carl Rogan Awards in four years—including awards for investigative reporting, general news reporting, feature writing, spot news reporting, business reporting, and sports reporting. While at The Oklahoman, he was the recipient of several awards, including first place in the editorial writing category of the Associated Press/Oklahoma News Executives Carl Rogan Memorial News Excellence Competition for an editorial on the history of racism in the Oklahoma legislature.