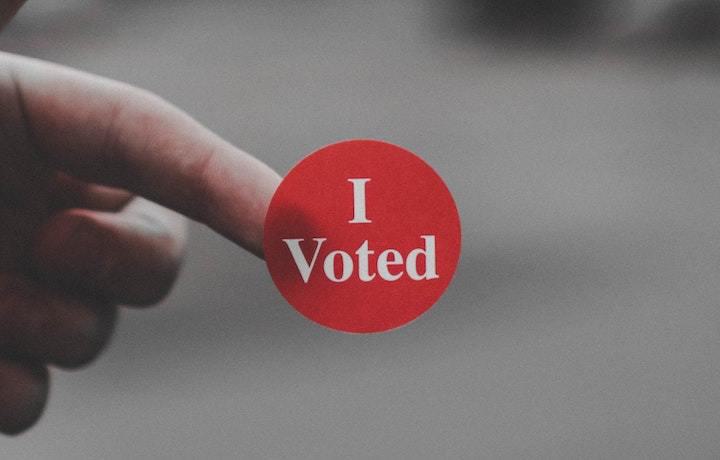 Education , Law & Principles
Ray Carter | June 30, 2022
School choice proves winning issue in state elections
Ray Carter
From statewide offices to legislative seats, Republican candidates who supported school choice prevailed in multiple races during this week's primaries while incumbents who opposed school choice lost or narrowly avoided defeat at the hands of conservative challengers.
At the top of the GOP ticket, Gov. Kevin Stitt overwhelmed three primary opponents, receiving 69 percent of the vote statewide. That strong support came in a year in which Stitt publicly championed school choice expansion and endorsed passage of Education Savings Accounts for all students, a proposal that would allow tax funds to follow a child to any school, public or private.
U.S. Sen. James Lankford similarly won his race against two primary opponents, receiving nearly 68 percent of the vote.
In January, Lankford declared, "As Oklahoma parents and parents around the nation continue to stand against 'woke' ideology being forced on their kids, school choice is even more important for increasing options and competition for schools to do their very best for our kids."
And in March, Lankford urged his fellow senators to approve a resolution that "recognizes the necessity of school choice as a tool to empower all parents with the freedom to choose the best educational environment for their children."
In the race for the Republican nomination for State Superintendent of Public Instruction, Oklahoma Secretary of Education Ryan Walters came in first, receiving 41 percent of the vote while his nearest competitor trailed with a little under 31 percent.
An Oklahoma Teacher of the Year Finalist in 2016, Walters has openly advocated for school-choice policies that allow families to access a wide range of education options.
During a recent debate, Walters stated, "I will always advocate for measures that help students, empowering parents further in their kids' education—and providing more freedom for families with education options is a good thing. I believe no one knows best for a kid (better) than their mom and their dad, and I believe they know exponentially better than a government bureaucrat."
Walters dramatically outperformed public polling released in advance of the primary election.
A News 9/News On 6 poll released on June 23 showed Walters receiving only 10 percent of the vote and placing third in the three-candidate primary field. A poll of likely general election voters conducted from June 6 to June 9 by Amber Integrated showed Walters in second place with only 14 percent of the vote.
Walters now proceeds to a runoff election against Shawnee Public Schools Superintendent April Grace.
While the GOP race for an open seat on the Oklahoma Corporation Commission wasn't focused on education issues, the leading vote-getter in that race is also a supporter of school choice. State Sen. Kim David, R-Porter, received 41 percent of the vote and now proceeds to a runoff against former state Rep. Todd Thomsen, R-Ada.
David debated for and voted in favor of Education Savings Accounts during this year's legislative session.
"There are kids in certain parts of Tulsa and Oklahoma City that could desperately use this," David told her colleagues.
In legislative races, some anti-school-choice incumbents were ousted while others survived by a whisker despite the many advantages of incumbency.
State Rep. Logan Phillips, R-Mounds, was defeated in his re-election bid. The Oklahoma Rural Schools Coalition's voting guide identified Phillips as a legislator who is "against vouchers." In addition, Phillips voted in 2021 against increasing the size of the state's tax-credit scholarship program, which supports private-school scholarships for eligible Oklahoma children.
Phillips received just 29 percent of the vote in a three-way race, losing to Chris Banning, who received nearly 55 percent of the vote. Banning was supported in his race by the Oklahoma Federation for Children Action Fund, which promotes school choice.
Sen. Jake Merrick, R-Yukon, had served just over a year after winning a special election in the spring of 2021. During the 2021 race, Merrick campaigned as a school-choice supporter and his campaign website declared that parents should have the opportunity to place their child "in the learning environment that they feel is most effective for their child" and that "funding should follow the child to ensure parents have a real opportunity to do what's best for their child's education."
But once he was in office, Merrick reversed course and voted against Education Savings Account legislation that allows money to follow the child.
Merrick lost his re-election bid to Kristen Thompson, a Republican whose website stated that she would work to "empower parents with any and all resources that ensure their child's educational needs are met."
Thompson received 54 percent of the vote.
At the same time, another lawmaker who supports school choice easily defeated her opponent.
State Rep. Sherrie Conley, R-Newcastle, was targeted for defeat by the Oklahoma Rural Schools Coalition. That organization's voting guide included a "WARNING ALERT" for Conley that declared the Newcastle Republican "Supports 'School Choice'—diversion of tax dollars from public schools to fund private school tuitions via tax credits or vouchers/ESAs."
Conley's primary opponent, Anthony Mackey, decried on his campaign website the "bad ideas put forth that might sound good on the surface, but actually hurt Oklahoma's public education system …"
"One such example is the concept of 'school choice,' otherwise known as a voucher system, which proposes to divert public tax dollars to private schools with little to no accountability or oversight of these public dollars," Mackey wrote.
Conley easily prevailed, receiving 70 percent of the vote to Mackey's 30 percent.
In contrast, lawmakers who publicly opposed school choice and embraced national teacher unions struggled to win in conservative districts, despite enjoying the many advantages of incumbency.
State Rep. Rhonda Baker, a Yukon Republican who chairs the House Common Education Committee, narrowly avoided ouster after opposing school-choice expansion, receiving less than 51 percent of the vote while her opponent received more than 49 percent.
In similar fashion, state Sen. Brenda Stanley, R-Midwest City, eked out a narrow win against an opponent who supported school choice. Stanley received just 53 percent of the vote.
Baker and Stanley were both endorsed by the Oklahoma Education Association, the state affiliate of the National Education Association, and both candidates' campaigns were funded in part by liberal teachers' unions.
On Feb. 4, Baker received $1,000 from the Oklahoma Education Association Fund for Children and Public Education. She then received another $4,000 from the group on June 14. On Jan. 6, Baker also received $500 from the American Federation of Teachers Oklahoma Committee on Political Education.
On June 18, Stanley received $4,000 from the Oklahoma Education Association Fund for Children and Public Education. On June 10, Stanley received $1,000 from the American Federation of Teachers Oklahoma Committee on Political Education. That followed a $500 contribution from the same group on Jan. 8.
In a release issued on election night, the American Federation for Children, which advocates for educational choice, said the Oklahoma Federation for Children Action Fund invested more than $280,000 in state races to support school choice proponents during the 2022 primary.
"For too long, Oklahoma legislators have made unions and education bureaucrats the priority in education debates and treated parents and students as an afterthought," said Jennifer Carter, state lead for the American Federation for Children – Oklahoma. "That ends tonight. We are proud of Oklahoma Federation for Children Action Fund's work to educate Oklahomans on their lawmakers' voting records, and we will continue to stand in the gap for families who want and deserve more education options."
In one race, an incumbent who supported school choice was defeated—but by another candidate who supported school choice.
State Rep. Wendi Stearman, R-Collinsville, lost her re-election bid to John Kane.
On his website, Kane stated, "Education, at its core, is more than getting kids to graduate from high school, career tech, or college. Education is about preparing the next generation to work and live in their community. It is about training them with problem solving skills and preparing them for careers. It is about helping students develop the confidence to dream and equipping them to achieve those dreams. Every child deserves the opportunity for a high-quality education. I support school choice and home schooling. Parents and guardians need a say in how and what their children are learning."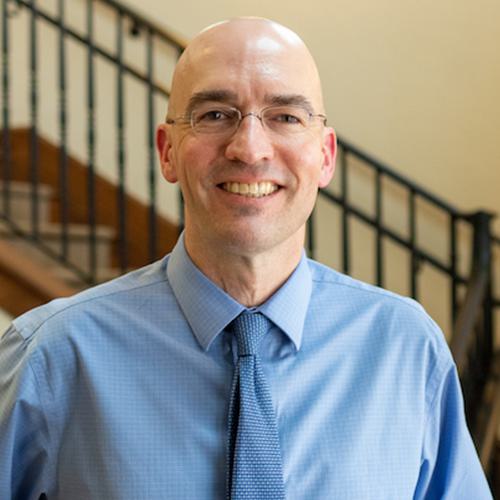 Ray Carter
Director, Center for Independent Journalism
Ray Carter is the director of OCPA's Center for Independent Journalism. He has two decades of experience in journalism and communications. He previously served as senior Capitol reporter for The Journal Record, media director for the Oklahoma House of Representatives, and chief editorial writer at The Oklahoman. As a reporter for The Journal Record, Carter received 12 Carl Rogan Awards in four years—including awards for investigative reporting, general news reporting, feature writing, spot news reporting, business reporting, and sports reporting. While at The Oklahoman, he was the recipient of several awards, including first place in the editorial writing category of the Associated Press/Oklahoma News Executives Carl Rogan Memorial News Excellence Competition for an editorial on the history of racism in the Oklahoma legislature.