Education
Ray Carter | January 24, 2022
School-choice week celebrated in Oklahoma
Ray Carter
Across the country, including in Oklahoma, families will have the opportunity to celebrate "School Choice Week" from Jan. 23 through 29 and learn about educational opportunities.
More than 300 celebrations are planned for Oklahoma School Choice Week, according to the National School Choice Week organization. Among the biggest of those 300-plus events in Oklahoma will be a parent power summit and education expo in both Tulsa on Tuesday, Jan. 25 and Oklahoma City on Thursday, Jan. 27.
Gov. Kevin Stitt has issued a proclamation declaring Jan. 23-29 as "Oklahoma School Choice Week," and issued a video discussing the importance of educational choice for improving the state's future.
"School choice is also about giving families the opportunity to set their children up for a great future through an excellent education," Stitt said. "You do that by giving parents the freedom to choose the best school for their kids, regardless of the ZIP code you live in. This is something we should celebrate."
Stitt noted he signed legislation in 2021 that expanded open-transfer opportunities between public-school districts. The governor also signed legislation that increased a state tax credit program that allows donors to pay for private-school scholarships for low-income students.
In addition, Oklahoma has the Lindsey Nicole Henry (LNH) Scholarships for Students with Disabilities program. That program allows parents of children with special needs, as well as foster or adoptive parents, to use state funds for private school tuition.
And school-choice opportunities could soon expand to include all Oklahoma families under legislation filed by Senate President Pro Tempore Greg Treat, R-Oklahoma City.
Senate Bill 1647, by Treat, declares, "It is the intent of the Legislature that parents, legal guardians, and others with legal authority over children in this state be able to seek educational services that meet the needs of their individual children by directing education dollars to follow each child. The Legislature affirms that parents and legal guardians are best suited to make decisions to help children in this state reach their full potential and achieve a brighter future."
SB 1647 would create the Oklahoma Empowerment Account (OEA) Program. Under the program, any student eligible to enroll in a public school would be eligible for an OEA, which could be used to pay for a range of education services, including private-school tuition. The amount of funds deposited into each account would be based on the state per-pupil amount already allotted for the publicly funded education of each individual child.
If signed into law, the program would be one of the most robust school-choice programs in the nation.
Andrew Campanella, president of National School Choice Week, said Oklahoma is already notable among the 50 states.
"For anyone doubting that a largely rural state can offer parents a variety of diverse educational options for their children's education, I encourage them to look toward Oklahoma," Campanella said. "The Sooner State recently expanded open enrollment for traditional public schools, expanded access to private school scholarship programs, expanded access to full-time and tuition-free online learning, and increased funding for charter school students. Oklahoma is well on its way toward becoming a national leader in providing school choice options for families."
At the federal level, U.S. Sen. James Lankford, R-Oklahoma City, introduced a resolution recognizing "the necessity of school choice as a tool to empower all parents with the freedom to choose the best educational environment for their children and to combat destructive ideologies like Critical Race Theory promoted by many public schools." The resolution states that "parents should have the ability to choose a school for their child based on their child's individual needs, academic goals, and personal and religious beliefs." The document also states that "school choice is more important than ever to ensure that children can attend the school that works best for them and in light of the threats imposed by Critical Race Theory and overreaching mandates regarding COVID–19," and notes that "it is documented that certain school boards are actively silencing the voices of concerned parents and impeding their ability to have a say in their children's education."
The resolution has been coauthored by 10 other senators, including U.S. Sen. Jim Inhofe, R-Tulsa.
"As Oklahoma parents and parents around the nation continue to stand against 'woke' ideology being forced on their kids, school choice is even more important for increasing options and competition for schools to do their very best for our kids," Lankford said. "I am grateful for the work of our Oklahoma teachers and administrators, and I am thankful we live in a nation where parents have access to quality education options to best meet their kids' unique needs, regardless of their zip code. Oklahoma families now enjoy even more education options with public school transfer, public charter, private, magnet, online, home school, and faith-based schools. Options allow parents to select the best education option for each child. We must affirm the right of parents to protect their kids by having a voice in their education and continue to innovate toward more education opportunities that help all our kids succeed."
"As if it's not enough for the Biden administration to inflict their far-left policies on everything from our military to Oklahoma energy producers, now they want to silence parents' voices as it relates to their children's education," Inhofe said. "Every family in Oklahoma and across the nation should feel empowered to consider all options and choose the best educational fit for their child. As we recognize National School Choice Week, I am proud to join Senator Lankford in introducing this resolution that recognizes parents' right to have an active say in their children's education."
Nationally, more than two dozen U.S. landmarks and notable buildings will light up in special colors to mark the week. In Oklahoma, the Skydance Bridge in Oklahoma City will light up on Jan. 27.
"From Jan. 23 through the 29, families from around the state are celebrating the freedom to choose the school that best fits their needs," Stitt said. "It can be traditional public schools, public charter schools, public magnet schools, online, private, or even homeschooling. Education is not a one-size-fits all."

NOTE: This article has been updated since publication to include comments from U.S. Sens. Lankford and Inhofe.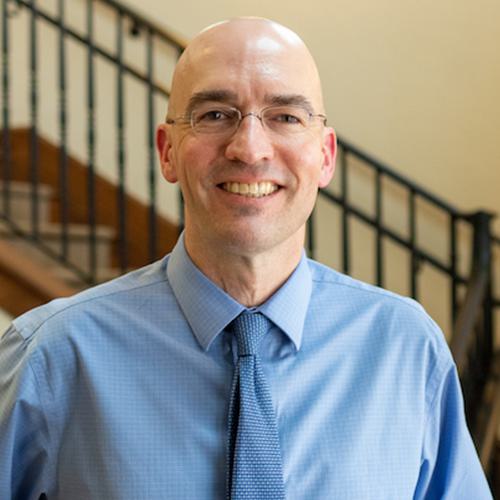 Ray Carter
Director, Center for Independent Journalism
Ray Carter is the director of OCPA's Center for Independent Journalism. He has two decades of experience in journalism and communications. He previously served as senior Capitol reporter for The Journal Record, media director for the Oklahoma House of Representatives, and chief editorial writer at The Oklahoman. As a reporter for The Journal Record, Carter received 12 Carl Rogan Awards in four years—including awards for investigative reporting, general news reporting, feature writing, spot news reporting, business reporting, and sports reporting. While at The Oklahoman, he was the recipient of several awards, including first place in the editorial writing category of the Associated Press/Oklahoma News Executives Carl Rogan Memorial News Excellence Competition for an editorial on the history of racism in the Oklahoma legislature.