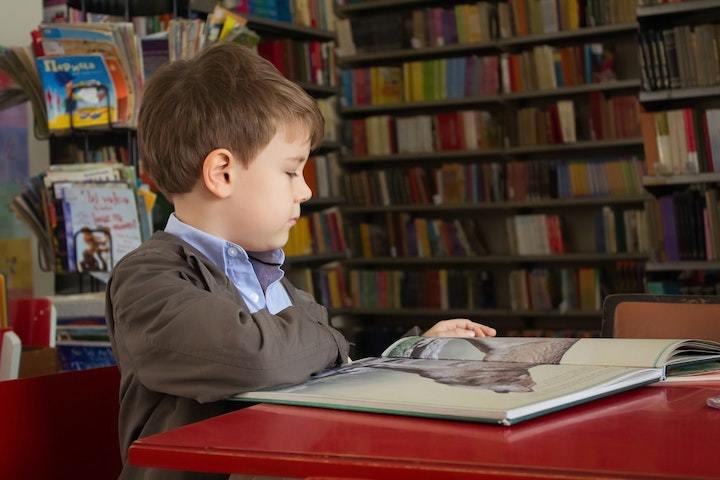 Budget & Tax , Education
Ray Carter | January 21, 2021
School choice's appeal grows along with low-income benefit
Ray Carter
School-choice supporters have long argued that granting families taxpayer funding to pay for any school of their choice will increase educational options for children at all income levels.
Critics have dismissed those claims, arguing such funds would be insufficient to allow truly low-income families to pay for private-school tuition.
But the Stay in School Fund tuition assistance program launched by Gov. Kevin Stitt last summer has disproven those claims, and parents who have benefitted from the program are speaking out.
At the same time, a new national poll shows overwhelming support for programs like the Stay in School program.
"I am a single mother of two who attend a Christian school. As is, I struggle to send them there, but I make the sacrifices necessary because I think Christian education is important. I work two jobs, which both have been very much affected by the COVID-19 pandemic," Josephine Shaw, a mother of Stay in School Fund beneficiaries, said in a press release issued by Stitt's office. "With everything that's happened I knew I couldn't afford tuition. I am more than grateful to have been given the opportunity for my kids to stay in their school and have some sense of normalcy."
The Stay in School Fund tuition assistance program used $10 million from the Governor's Emergency Education Relief (GEER) Fund—money provided through the federal Coronavirus Aid, Relief, and Economic Security (CARES) Act—to pay for returning private school students to remain in their schools.
A new report, released by the Oklahoma Private School Accreditation Commission, showed a strong majority of scholarship recipients were eligible for the free-and-reduced lunch program with many living in severe poverty, and recipients are now attending private schools across the state, including rural Oklahoma.
As of December 18, 2020, the report said scholarships were provided to 1,893 children at a cost of $5,132 per child. The average scholarship grant of $5,132 is far lower than the amount expended in the traditional public school setting where per-pupil spending from all sources was $12,069 in 2019, based on data from the Oklahoma Cost Accounting System (OCAS).
The report found 57 percent of Stay in School scholarship recipients are from families that qualify for the federal free-and-reduced lunch program—meaning a family of four with $48,470 or less in annual income.
More than one out of every five recipients comes from a home with income at 100 percent of the federal poverty level (FPL) or less, meaning a family of four with $26,200 or less in annual income.
Critics of Stitt's program had previously suggested the program masked aid to the relatively well-to-do under the cover of aiding low-income families. On Aug. 8, 2020, the Oklahoma Education Association (OEA) tweeted, "The governor funneled $10m in pandemic relief dollars into a voucher scheme for families in 'poverty.' The reality: families earning more than $100k could qualify. This is what corruption looks like."
The OEA has long argued that Oklahoma teachers are underpaid, yet data released by the OEA's parent organization, the National Education Association (NEA), shows Oklahoma teacher pay far exceeds the levels reported by the families served by the State in School fund.
According to the NEA, an Oklahoma teacher had an average salary of $54,664 in the 2018-2019 school year, meaning a family of four headed by two Oklahoma teachers would have average household income of more than $109,000.
The maximum income a family could record and still be eligible for a Stay in School scholarship was $91,700, and most recipients were far below that level. The average income of all Stay in School beneficiaries' families was $45,979.
The beneficiaries of the Stay in School program defy portrayals of people living a lavish lifestyle of privilege.
"Without Governor Stitt's support and the generosity of the 'Stay in School fund' program, my daughter would have not been able to continue her education within the private school sector," said Teresa Ponce, mother of a Stay in School Fund student. "Due to a recent terminal diagnosis, my family has had a sudden shift in all areas, but thanks to Governor Stitt and his God-fearing heart, my daughter did not have to take a sudden shift in her education, teachers, and friends. No amount of gratitude can suffice."
"Our family came here to Oklahoma due to business opportunities, but COVID lent to further difficulty as we, like many, had to close one business and I lost one of my two part-time jobs," said Dawn Hughes, mother of a Stay in School Fund student. "Your grant program came at just the right time for our family. We were so thankful to have been given the opportunity to apply. When we learned we had been approved, it lifted a huge weight. We truly appreciate Governor Stitt for advocating for our kids. From a full heart, we can't say 'thank you' enough!"
School leaders say the program has benefited children across Oklahoma.
"The Stay in School fund was a tremendous blessing for Altus Christian Academy families most impacted by the shutdown," said Dana Darby, head of school at Altus Christian Academy. "It allowed their children to continue enrollment in the school they know and love, providing stability in an otherwise unsettling time. We appreciate Governor Stitt's courage and compassion in protecting the educational choices made by these families."
"The SIS fund was a blessing to our low-income families that applied and were awarded funds," said Sarah Morrison, superintendent of Victory Life Academy in Durant. "It allowed them to continue their children's education without disruption and provided some relief during COVID conditions for their jobs and income. Many of these families are still struggling due to COVID and are greatly concerned about educational stability for their children."
"In addition to the pandemic, Western Oklahoma took a direct hit due to multiple layoffs in the oilfield industry," said Dora Miller, principal of Western Oklahoma Christian School. "These funds benefitted our families by allowing them to remain at school, providing them a sense of normalcy during a time of hardship."
At the same time Stitt's program is drawing praise, a new national poll conducted by Democratic pollster Beck Research on behalf of the American Federation for Children finds that "support for school choice remains high and stable, while being backed by a broad, enthusiastic coalition."
The national survey, conducted from January 6 to 13, found that 79 percent of likely voters support creating a federal scholarship tax credit for individuals and businesses who donate to in-state non-profit scholarship-granting organizations. The poll found 92 percent of African Americans and 86 percent of Latinos support that proposal.
Efforts continue in Oklahoma to augment a similar, state-level scholarship tax credit.
The Beck Research poll also found that 74 percent of voters support "school vouchers that allow low-and middle-class families to send their child to any school they deem best" and a slightly larger share support charter schools.
"Support is higher among African Americans, Latinos, and K-12 parents for each of these proposals," the Beck Research poll memo stated.
The poll found that K-12 parents supported creation of Education Savings Accounts (ESAs), which provide taxpayer funds to parents to use for a range of education needs that can include private-school tuition, by a margin of 78 percent to 14 percent. The poll found that 78 percent of Democrats, 76 percent of independents, and 82 percent of Republicans support ESAs.
"Once again, this polling confirms that parents are waking up and taking the reins when it comes to their child's education," said John Schilling, President of the American Federation of Children. "The pandemic showed all of us how inflexible schools truly are and parents took it upon themselves to place their children in places that best fit them. It is very clear that families are desperate for education alternatives.
"We owe it to students across the country to give them the flexibility they need in order to be successful in the classroom," Schilling continued. "Parents will continue to speak up and fight for education freedom, and policymakers should note how critical constituencies are overwhelmingly supportive of policies that allow families the freedom to choose the best education for their sons and daughters."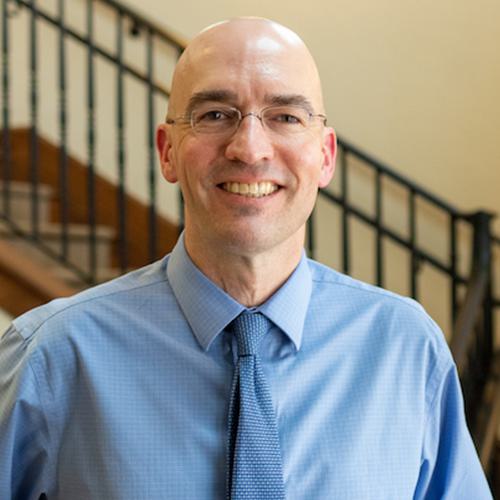 Ray Carter
Director, Center for Independent Journalism
Ray Carter is the director of OCPA's Center for Independent Journalism. He has two decades of experience in journalism and communications. He previously served as senior Capitol reporter for The Journal Record, media director for the Oklahoma House of Representatives, and chief editorial writer at The Oklahoman. As a reporter for The Journal Record, Carter received 12 Carl Rogan Awards in four years—including awards for investigative reporting, general news reporting, feature writing, spot news reporting, business reporting, and sports reporting. While at The Oklahoman, he was the recipient of several awards, including first place in the editorial writing category of the Associated Press/Oklahoma News Executives Carl Rogan Memorial News Excellence Competition for an editorial on the history of racism in the Oklahoma legislature.