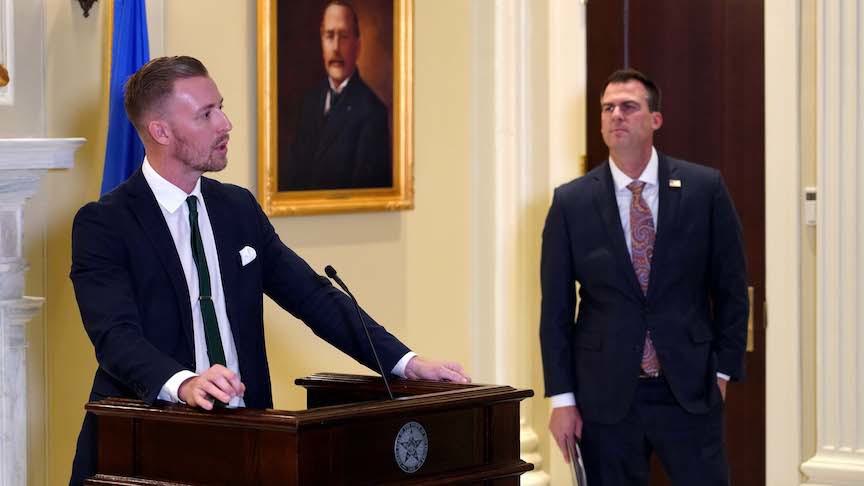 Education
Ray Carter | April 20, 2022
Secretary of Education seeks action on bathroom regulations
Ray Carter
Oklahoma Secretary of Education Ryan Walters, who is also a candidate for state superintendent of public instruction, has asked the State Board of Education to convene an emergency special board meeting this week to make clear that boys cannot use girls' bathrooms in Oklahoma public schools.
Walters made his request after the Stillwater Board of Education rejected parent demands that the school restrict bathroom access based on biology. That district has allowed boys to use girls' bathrooms if a student says he identifies as a girl, and parents report that has been occurring, including at the middle-school level.
"Special accommodations have been made for students struggling with gender dysphoria in the past, allowing them to use private bathrooms that every school has," Walters wrote in a letter sent to the State Board of Education. "Instead of using common sense, the Stillwater Public School Board has caved to far-left radicals. Our schools should be focused on educating kids in reading, writing, and mathematics, and not involving themselves in a role that is not within their authority."
This week, the Stillwater School Board passed a resolution declaring that the group intends "to continue the District's practice of permitting transgender students to use students restrooms that align with their gender identity unless it has no choice but to alter its practice because of binding authority directing otherwise."
Numerous parents have objected to the school's policy of allowing male students to access girls' bathrooms at all age levels, citing the potential for emotional harm to young girls as well as the potential for the policy to be exploited by abusers.
Walters previously sent a letter to the Stillwater district urging officials to shift course, and Oklahoma Attorney General John O'Connor sent a letter informing the district, "No legal precedent currently requires Oklahoma schools to open women's restrooms and locker rooms to biological males, or vice versa …"
In their resolution, the Stillwater Board of Education acknowledged the letters from O'Connor and Walters, saying information provided by the Oklahoma State Department of Education (OSDE) "is inconsistent with the information received from the State Secretary of Education and the State Attorney General."
The Stillwater board resolution then asked OSDE and the State Board of Education to effectively strip districts of local control on the issue and instead "promulgate an emergency rule that provides clear directives to all Oklahoma public school districts concerning the use of student restrooms."
Walters wrote that he and O'Connor "have tried to offer them a common-sense solution—have males use the male restroom, and females the female restroom. I do not know how much more 'clarity' I can give them."
However, in light of the Stillwater Board of Education's comments and actions, Walters urged the State Board of Education to adopt rules addressing the situation.
"This is a very straightforward issue and the children of Stillwater Public Schools are counting on you to join the fight for their safety," Walters wrote. "The parents of Oklahoma, and Stillwater Public Schools in particular, are demanding that clear direction be given so our kids are not put in harm's way."
In defending its policy, the Stillwater Board of Education's resolution noted that the Oklahoma State Department of Education, which is led by State Superintendent of Public Instruction Joy Hofmeister, has provided the district with "non-binding legal authorities in support of the district's practice to permit students to use restroom facilities that align with their gender identity."
A spokesperson for Hofmeister recently said that OSDE affirmed to Stillwater Public Schools that "legal precedent has addressed the need for equal access, including facilities."
OSDE's endorsement of Stillwater's bathroom policy relies, primarily, on guidance issued by the Biden administration. However, federal guidance on the issue has shifted back-and-forth repeatedly since 2015. And Hofmeister notably opposed the same federal guidance on bathroom policy in 2016 that her agency now says is legally binding for all schools.
Since that time, Hofmeister has switched parties and is now seeking the Democratic Party's gubernatorial nomination.
A request for comment was sent to Hofmeister regarding both the Stillwater Board of Education's request and Walters' request. As of publication, no response has been provided.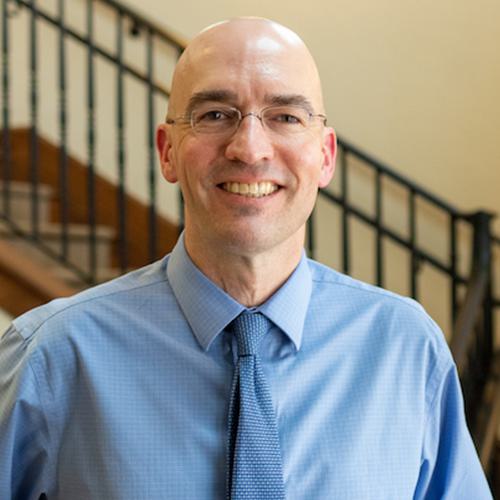 Ray Carter
Director, Center for Independent Journalism
Ray Carter is the director of OCPA's Center for Independent Journalism. He has two decades of experience in journalism and communications. He previously served as senior Capitol reporter for The Journal Record, media director for the Oklahoma House of Representatives, and chief editorial writer at The Oklahoman. As a reporter for The Journal Record, Carter received 12 Carl Rogan Awards in four years—including awards for investigative reporting, general news reporting, feature writing, spot news reporting, business reporting, and sports reporting. While at The Oklahoman, he was the recipient of several awards, including first place in the editorial writing category of the Associated Press/Oklahoma News Executives Carl Rogan Memorial News Excellence Competition for an editorial on the history of racism in the Oklahoma legislature.