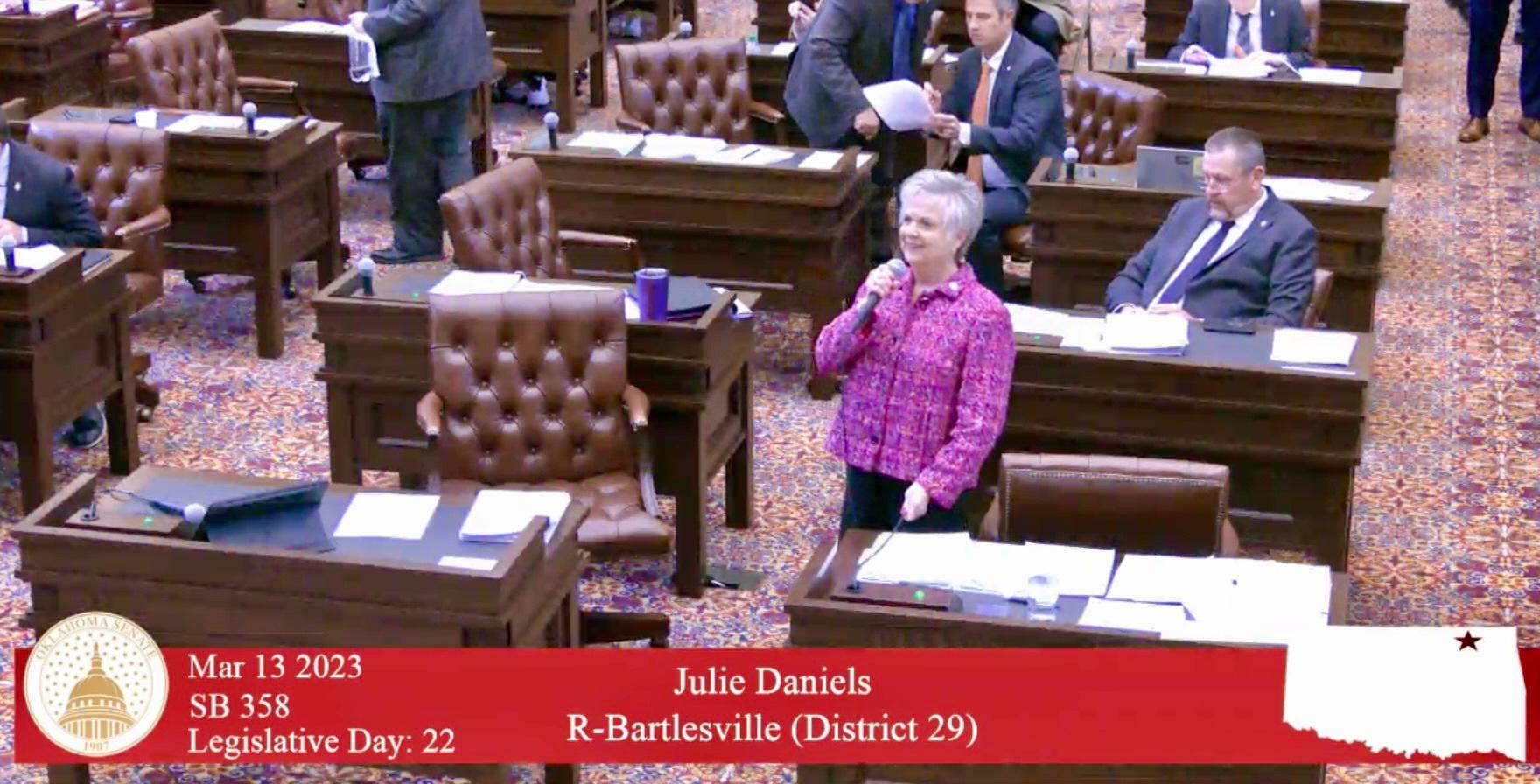 Education , Law & Principles
Ray Carter | March 13, 2023
Senate votes to reform state scholarship program
Ray Carter
Members of the Oklahoma Senate have voted to streamline the process for children to qualify for the Lindsey Nicole Henry Scholarships for Students with Disabilities (LNH) program and to also expand the program to homeless children.
The LNH program, which was created in 2010, allows students to use state tax dollars to pay for private-school tuition. The program serves children with special needs who have an individualized education program (IEP), adoptive children and foster children.
However, a child must be in a public school for a year before he or she can become eligible for the LNH program.
Senate Bill 358, by state Sen. Julie Daniels, eliminates the requirement for a student to be enrolled in a public school for one year before receiving an LNH scholarship.
"This came to my attention from so many families who left the public school and found the place they needed to be, and then found out in order to qualify for the scholarship they would have to go back to the public school for another year, which of course would be a horrible thing to do to their child who is making progress in their new school," said Daniels, R-Bartlesville.
The legislation would also allow homeless children to participate in the LNH program.
The average LNH scholarship has been around $7,000 per student in recent years, which is nearly half the $12,967 per-pupil amount spent statewide, on average, on all public-school students, let alone those with special needs who are typically funded at a higher per-pupil level.
Yet opponents complained that too much state money was being used to support the education of those children.
"I'm concerned about money that we're spending that is being diverted from our public-school system," said state Sen. Kay Floyd, D-Oklahoma City. "2022-2023, we're on track for $11,250,000."
Floyd's comments echoed attacks made on the program by the Oklahoma State School Boards Association (OSSBA), a lobbyist organization whose national affiliate urged the Biden administration to prosecute parents under anti-terrorism laws when families began speaking out about education concerns at school board meetings.
However, just six cents has gone to LNH students for every $100 spent on public-school students during the life of the program.
From the 2010-2011 school year to the 2021-2022 school year, Oklahoma public schools have received a cumulative total of $80 billion in funding from all sources, according to state records. LNH funds amount to 0.06 percent of that total.
Other opponents suggested parents cannot be trusted to know whether their children are being well served in a public-school or private-school setting.
"If they have not even gone to build a relationship with the specialists in their own community, in their local public school, how will they even know if their child's needs are being better served?" said state Sen. Carri Hicks, D-Oklahoma City.
Daniels said parents are best suited to judge their child's needs and progress.
"The measure of success is the very many happy families who have finally found a place for their child," Daniels said.
State Sen. Julia Kirt, D-Oklahoma City, claimed that it "is not proven that this program serves students with disabilities."
She also complained that it appears many students served by the LNH program come from the category of adopted or foster children rather than those with special needs, and Kirt complained that there is no income cap limiting family eligibility for the longstanding program.
But Daniels noted children with special needs, such as autism, often have significant medical expenses that families must pay out of pocket, meaning reports on family income do not reflect the true financial standing of those families.
And the out-of-pockets costs of adoption can also be significant. The website adopting.org notes, "When you ask, "How much does adoption cost?" expecting to hear something reasonable, hearing that adoptions can cost up to $50,000 or more, is enough to take your breath away and make you wonder how anyone anywhere is able to afford it."
Despite Kirt's claims, Daniels noted many families served by the program clearly have children with special needs, referencing messages she has received from many families who support the bill's passage.
"I have rafts of families who have been in touch with me," Daniels said. "Three-year-old, left-side hemiplegic cerebral palsy, physical therapy, occupational therapy, came out of Sooner Start but because of Covid was delayed and couldn't get into school. So in order to now go to the school they've identified for their child, they have to take the child and put them back in public school for a year.
"Little Lighthouse (private school). Been there first through fifth grade," Daniels continued. "Cerebral palsy. Didn't receive Sooner Start because he was in Little Lighthouse. He also was medically fragile, but cannot go to the school that his parents have selected unless they pull him out and send him back to public school.
"Mount Saint Mary (private school). Child, now a sophomore. 4.1 grade-point average. Advanced placement classes. Public-school system, or the public school he was in, did not follow his IEP. He fell further and further and further behind," Daniels said. "Lindsey Nicole Henry saved this child, according to this family."
She cited another case—a nine-year-old child with autism, attention-deficit/hyperactivity disorder (ADHD), who attended pre-K in a public school and did not receive diagnosis until after Kindergarten, and then the school did not follow the child's IEP.
"They treated the child with ADHD, who misbehaved of course, by taking away his recess and removing him from his friends during lunch time," Daniels said. "He fell further and further behind until the parents were able to qualify and get the Lindsey Nicole Henry scholarship."
SB 358 passed the Senate on a 27-19 vote. The bill now proceeds to the Oklahoma House of Representatives.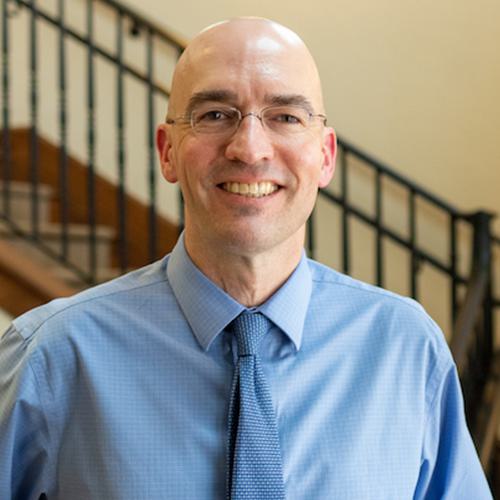 Ray Carter
Director, Center for Independent Journalism
Ray Carter is the director of OCPA's Center for Independent Journalism. He has two decades of experience in journalism and communications. He previously served as senior Capitol reporter for The Journal Record, media director for the Oklahoma House of Representatives, and chief editorial writer at The Oklahoman. As a reporter for The Journal Record, Carter received 12 Carl Rogan Awards in four years—including awards for investigative reporting, general news reporting, feature writing, spot news reporting, business reporting, and sports reporting. While at The Oklahoman, he was the recipient of several awards, including first place in the editorial writing category of the Associated Press/Oklahoma News Executives Carl Rogan Memorial News Excellence Competition for an editorial on the history of racism in the Oklahoma legislature.