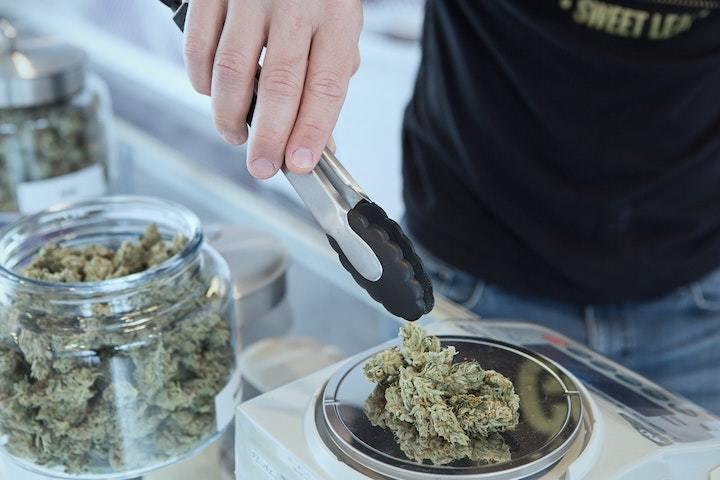 Budget & Tax , Education
Ray Carter | March 10, 2020
Senate votes to use marijuana tax for school buildings
Ray Carter
The Oklahoma Senate has narrowly approved legislation that would use marijuana taxes to fund building repair and construction in school districts with very little local property tax funding.

"These are schools that have needs, legitimate needs," said Sen. Gary Stanislawski, R-Tulsa. "They don't have the ad valorem to be able to pass a bond issue to be able to fix a roof, to be able to restore restrooms, to be able to have modern classrooms. These have real needs, and this is just one very small area to fix that."
Senate Bill 1758, by Stanislawski, would deposit a share of taxes collected from marijuana sales into the State Public Common School Building Equalization Fund. That fund was created by Oklahoma voters decades ago to assist schools with infrastructure challenges but has seldom been provided funding.
Under Oklahoma's school-funding system, state appropriations that go through the school funding formula cannot pay for building needs. Instead, local property taxes cover those costs. For districts with very low property valuations, that can make even basic maintenance a challenge.
Under current law, the seven percent excise tax imposed on marijuana sales first funds associated regulation, and 75 percent of the remainder is then deposited into the state's general revenue fund to use for education. SB 1758 would instead deposit the money into the building fund.
Last year, the marijuana tax generated around $767,000 that was deposited into general revenue for schools, Stanislawski noted.
Some lawmakers objected that SB 1758 changed a law approved by voters when they legalized marijuana through State Question 788.
"This bill changes, fundamentally, what my constituents told me they were voting on with 788," said Sen. Julia Kirt, D-Oklahoma City. "I heard them loud and clear at the doors. They thought this money was going to classrooms and supporting teachers."
"To change it now is to thwart the will of the people and the vote of the people," said Sen. Kay Floyd, D-Oklahoma City.
Others argued the marijuana tax should be distributed evenly among all school districts.
"The state public common school building equalization fund will only help a very small percentage of schools," said Sen. J.J. Dossett, D-Owasso.
"I'm concerned if we redirect these funds we won't be able to address the most pressing needs in common education right now," said Sen. Carri Hicks, D-Oklahoma City. "We know that classroom sizes are still incredibly large. We know that we have a shortage of counselors and other mental health needs within our schools. If we redirect these funds into the building equalization fund, those needs will continue to go unmet."
However, student enrollment in Oklahoma schools is more than 700,000 this year, so an even distribution of marijuana tax would equate to just over $1 per student. Stanislawski noted the marijuana tax would fund "less than 12 new teachers statewide."
Oklahoma's K-12 school system gets approximately $8 billion in funding each year from local, state, and federal tax sources, he noted. While the $767,000 redirected to the building fund would have little impact if disbursed among all schools statewide, Stanislawski said it would make "a significant difference to these smaller districts."
He noted the districts that would receive the greatest benefit from SB 1758 are in rural areas and that lawmakers "probably don't recognize any of these districts," citing Ryal, Kenwood, Moffet, Justice, Rocky Mountain, Greasy, Cave Springs, and many more.
"All I'm trying to do—and I live in an urban area—is take care of my rural brethren," Stanislawski said. "That's what this bill does. That's what this bill does. It's as simple as that. Because I don't believe a ZIP code should define the quality of education that a child receives. Statewide, we should have good, clean, well-built facilities."
SB 1758 passed on a 27-16 vote. A bill must receive 25 votes to pass out of the Senate.
The legislation was one of several measures to advance out of the Senate that related to the State Public Common School Building Equalization Fund. All were authored by Stanislawski.
Senate Bill 1364 creates a formula for disbursement of funds in the State Public Common School Building Equalization Fund, giving priority to projects at the 25 districts with the lowest property tax base, then the next 50 most land-poor districts.
It passed on a vote of 36-9.
SB 1365 would redirect five percent of state per-pupil funding that now goes to any virtual charter school with more than 1,500 students and deposit that cash into the State Public Common School Building Equalization Fund.
No estimate was provided on how much money would be diverted under the bill. Currently, only Epic Charter Schools would be impacted by SB 1365's provisions.
That measure passed 43-1.
Those bills will all proceed to the Oklahoma House of Representatives.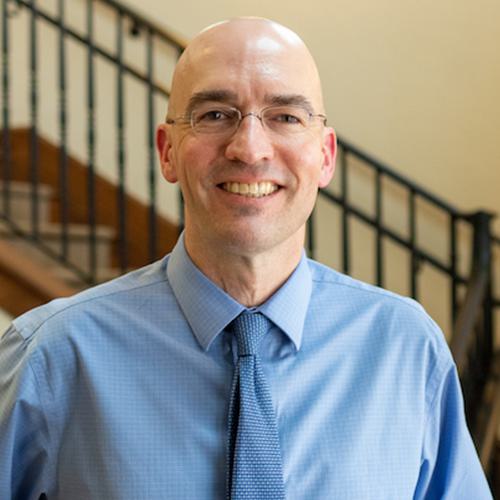 Ray Carter
Director, Center for Independent Journalism
Ray Carter is the director of OCPA's Center for Independent Journalism. He has two decades of experience in journalism and communications. He previously served as senior Capitol reporter for The Journal Record, media director for the Oklahoma House of Representatives, and chief editorial writer at The Oklahoman. As a reporter for The Journal Record, Carter received 12 Carl Rogan Awards in four years—including awards for investigative reporting, general news reporting, feature writing, spot news reporting, business reporting, and sports reporting. While at The Oklahoman, he was the recipient of several awards, including first place in the editorial writing category of the Associated Press/Oklahoma News Executives Carl Rogan Memorial News Excellence Competition for an editorial on the history of racism in the Oklahoma legislature.