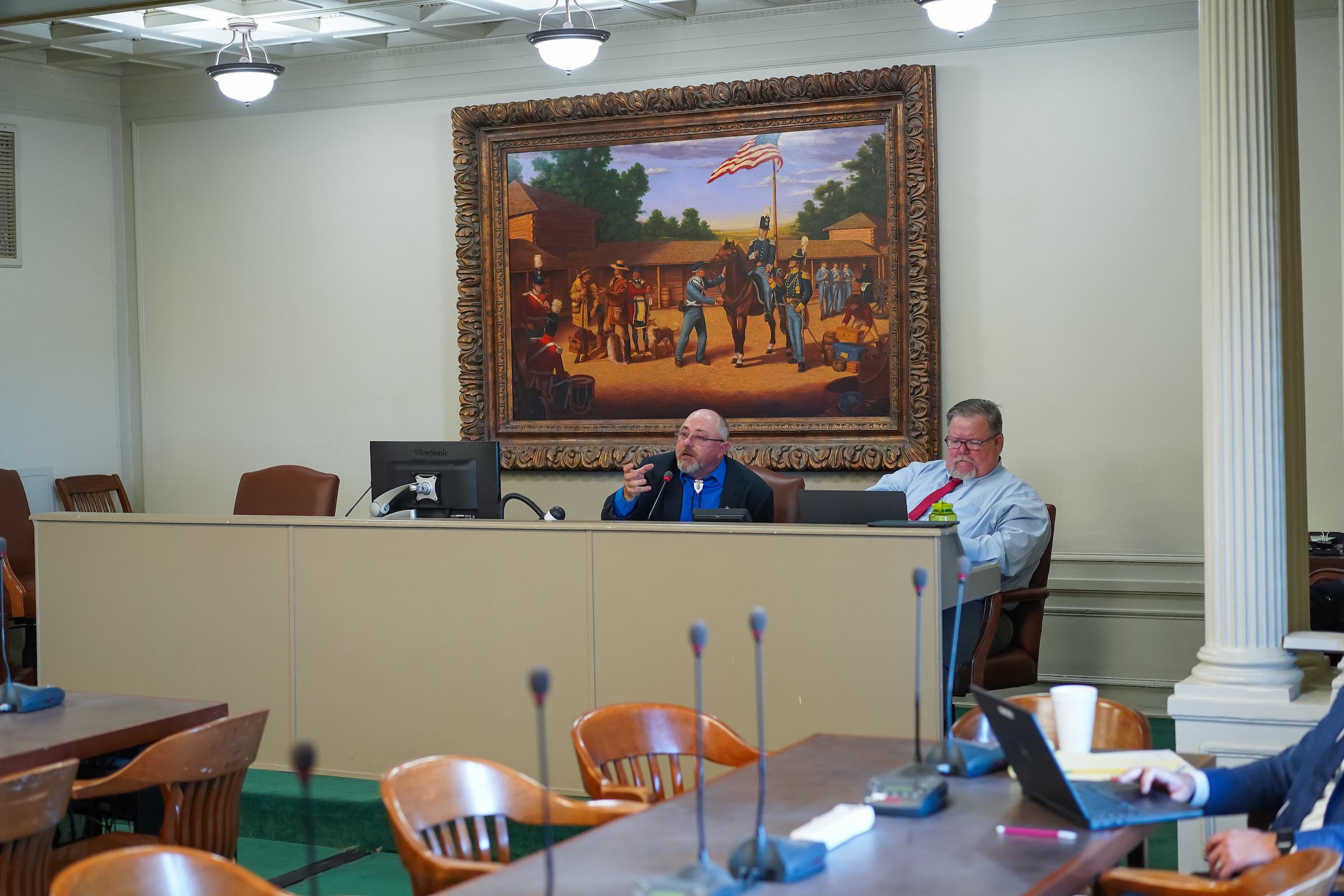 Good Government
Ray Carter | February 19, 2020
State could investigate city officials under proposed law
Ray Carter
What if they held an election and no one abided by the results? The community of Bennington found out in recent years when voters ousted a mayor but the mayor refused to leave office, according to Rep. Justin Humphrey.
That led Humphrey, R-Lane, to file legislation to give state law enforcement officials authority to act in such situations in the future.
"Obviously, things are going on in these small towns that clearly violate laws and practices," Humphrey said.
House Bill 2902, by Humphrey, would create a Municipal and Political Subdivision Investigations Unit within the Office of the Attorney General that would investigate "alleged crimes committed by officers and employees of municipalities or political subdivisions" under certain circumstances.
Humphrey told lawmakers he expects to later amend the bill or amend other legislation to remove the Office of the Attorney General and instead create the unit within the Oklahoma State Bureau of Investigation.
The bill passed the House Appropriations and Budget Subcommittee on Judiciary on an 8-0 vote.
A wide range of issues in small towns, but particularly in the Bryan County community of Bennington, prompted the legislation.
In April 2017, Bennington Mayor Idanell Wright lost her seat in a city council election, but then claimed the election was invalid.
"Through a county election board, they had an election," Humphrey said. "She loses. She refuses to leave."
Humphreys said the former mayor continued to take official actions.
"If you sign a contract with a person who isn't the mayor, is that contract any good?" Humphrey said. "I personally am not an attorney, but I'm going to go out on a limb and say, 'Probably not.'"
Humphrey said issues with excessive citations were also an issue in Bennington. Fox affiliate KXII reported that in July 2017, Bennington officers issued 120 citations in a town with a population of only 280.
In one instance, the light at a railroad crossing malfunctioned and remained on constantly. Humphrey said city officials did not call anyone to have the light fixed and instead turned it into a revenue generator.
"You pull to the train tracks, light's on," Humphrey said. "You sit there 15 minutes, you go on across the track, they're sitting back there writing a ticket."
At a community meeting, Humphrey eventually announced he would seek a state audit of Bennington's finances.
"The next day, the police chief, the mayor, one of the councilmen and a clerk all quit," Humphrey said.
By then, the actual winner of the mayoral race had stepped aside, Humphrey said. As a result, when Wright did step down and vacate the office, the Bennington city council appointed her replacement. That action also appeared to violate existing city ordinances, Humphrey said.
Humphrey said it eventually took a citizen petition to launch a state audit to examine Bennington's finances. That report is expected to be released in the next month or so.
But in other cases, he said problematic practices in small communities are not subject to audit, and require other law enforcement investigations. However, he said the district attorney has declined to investigate some of those complaints, leading to his legislation that would grant that authority to a state agency less influenced by local political concerns.
"Here we have all of these things going on that appear to be not done legally, and yet we can't get anybody to do anything about," Humphrey said.
While Bennington has received the most attention in his area, Humphrey said similar issues have arisen in other communities. In the city of Boswell, officials annexed property in ways Humphrey said did not comply with state law, and city police were issuing tickets in the annexed areas.
While citizens can vote out city officials, challenges arise when incumbents appear to be engaged in illegal activity well before a re-election campaign, Humphrey said. In another community in an adjoining state House district, he said "at one time all three of their council people were on separate drug charges. They all three had pending drug charges."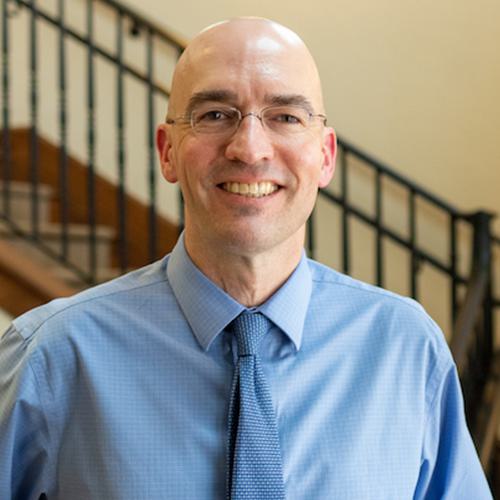 Ray Carter
Director, Center for Independent Journalism
Ray Carter is the director of OCPA's Center for Independent Journalism. He has two decades of experience in journalism and communications. He previously served as senior Capitol reporter for The Journal Record, media director for the Oklahoma House of Representatives, and chief editorial writer at The Oklahoman. As a reporter for The Journal Record, Carter received 12 Carl Rogan Awards in four years—including awards for investigative reporting, general news reporting, feature writing, spot news reporting, business reporting, and sports reporting. While at The Oklahoman, he was the recipient of several awards, including first place in the editorial writing category of the Associated Press/Oklahoma News Executives Carl Rogan Memorial News Excellence Competition for an editorial on the history of racism in the Oklahoma legislature.