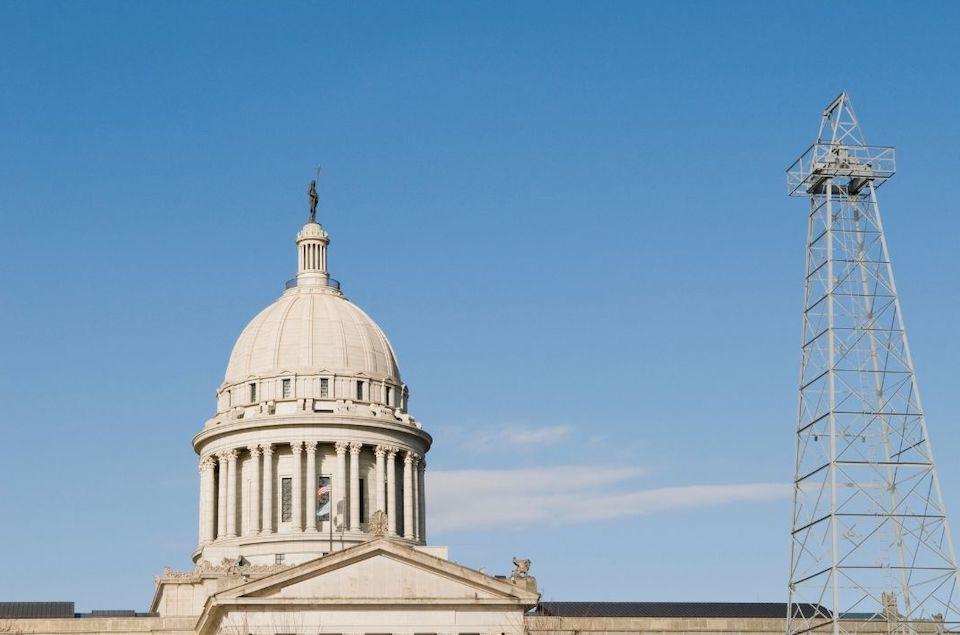 Good Government
Ray Carter | May 27, 2021
State leaders declare session a success
Ray Carter
In a sharp contrast with recent years, the 2021 legislative session was marked by significant reform efforts. Now that the session is in the rearview mirror, legislative leaders are declaring it one of the most accomplished in recent memory.
"This is the most successful session I've ever been a part of," said Senate President Pro Tempore Greg Treat, R-Oklahoma City. "We were able to put back nearly a billion dollars in savings just a year after we had to cut $1.3 billion, continued our investment in public education—record investments there, another $210 million, all in. But also giving kids, regardless of their ZIP code and their income, the ability to go to the school of their choice was a huge, huge deal."
"Everyone is, I think, very, very proud of this session," said House Speaker Charles McCall, R-Atoka. "They really feel like we got a lot accomplished. We pushed hard this year."
In a brief Facebook post, Gov. Kevin Stitt congratulated lawmakers on completion of the session and "all of your hard work on the People's Agenda."
"We have made significant progress towards making Oklahoma a Top Ten state," Stitt said.
Both House and Senate leaders declared education an area of accomplishment this year, repeating comments made during a recent event where lawmakers and Stitt declared 2021 the "Year of Oklahoma's Education Turnaround."
Among the education laws highlighted were expansion of the Equal Opportunity Scholarship program, which helps children attend private schools by providing tax credits for donations to scholarship-granting organizations; new funding for public charter schools' facility needs; funding changes that ensure money follows a child more quickly to the school they currently attend; a record appropriation of $3.2 billion for K-12 education; increased open-transfer opportunities so children can choose from among public-school districts; and legislation banning instruction that tells children there is a superior race or gender.
Treat said expansion of the Equal Opportunity Scholarship fund "is something we've been working on for years out here to try to expand that," and said he is "excited to be a part of that."
Lawmakers voted to increase the Equal Opportunity Scholarship program caps to $50 million total with $25 million in tax credits allotted for donations to public schools and $25 million for donations to scholarships to private schools.
"The Opportunity Scholarship was a big win and a reform in itself," McCall said. "Not only did it increase the cap for students with special situations, but it also greatly expanded the cap to drive private contributions to public schools in the state, which I think is going to be very, very successful. Opening up new revenue streams to fund education, we think is always a positive thing."
Leaders in both chambers cited tax cuts as a major achievement. Lawmakers voted to cut the personal income tax from 5 percent to 4.75 percent and cut the corporate income tax from 6 percent to 4 percent.
State savings were also boosted by $800 million to a record $1.3 billion total.
Both chambers also cited the provision of $42 million in incentives for the expansion of broadband service as a major session accomplishment.
Lawmakers also advanced corrections reform, passing House Bill 1795, which limits driver's license revocations to offenses that involve driving and makes it easier to obtain a provisional license without having to completely pay off fines and fees.
While Republican lawmakers could identify a number of highlights, there were some significant measures that did not make it into law this year.
While the Senate passed legislation to protect Oklahomans from "surprise" medical bills, House Republican lawmakers killed the legislation after opponents said health care providers that profit from "surprise" bills could be negatively impacted by the proposed consumer protection.
The Senate also passed legislation to move school-board elections to November to increase public participation in those elections, which are currently held on obscure dates and dominated by small groups of voters typically aligned with special interests, but the bill never received a hearing in the House.
The Senate declined to hear a bill that would have allowed recall elections for school-board members, despite public unrest with the actions of many school boards that extended COVID-19 shutdowns for months after the state reopened, and despite the fact that the lack of a recall could allow school-board members to retain positions even in a district accused of having a lax attitude towards allegations of multiple teachers engaging in sexualized misconduct with students.
For Democratic lawmakers serving in a Legislature with Republican supermajorities in both chambers, many of the measures touted as successes by Republicans were seen as setbacks.
But Senate Democratic Leader Kay Floyd of Oklahoma City said her caucus nonetheless has successfully advanced measures.
"Is it frustrating?" Floyd said. "Some days more than others, and some issues more than others. But overall, I think you'll see that we do pretty well percentage-wise and we do pretty well getting our bills off the floor."
Overall, legislative leaders said there were far more hits than misses in this year's session, and the measures that become law were often consequential.
"The mentality within the body this year was let's maximize our time, let's maximize our outcome," McCall said. "Let's not make this the 'light' session if we're going to have one."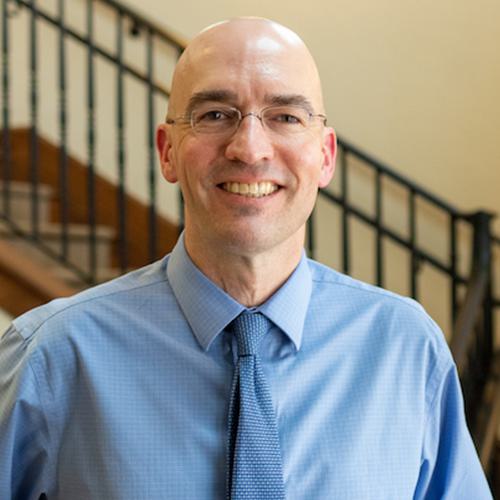 Ray Carter
Director, Center for Independent Journalism
Ray Carter is the director of OCPA's Center for Independent Journalism. He has two decades of experience in journalism and communications. He previously served as senior Capitol reporter for The Journal Record, media director for the Oklahoma House of Representatives, and chief editorial writer at The Oklahoman. As a reporter for The Journal Record, Carter received 12 Carl Rogan Awards in four years—including awards for investigative reporting, general news reporting, feature writing, spot news reporting, business reporting, and sports reporting. While at The Oklahoman, he was the recipient of several awards, including first place in the editorial writing category of the Associated Press/Oklahoma News Executives Carl Rogan Memorial News Excellence Competition for an editorial on the history of racism in the Oklahoma legislature.