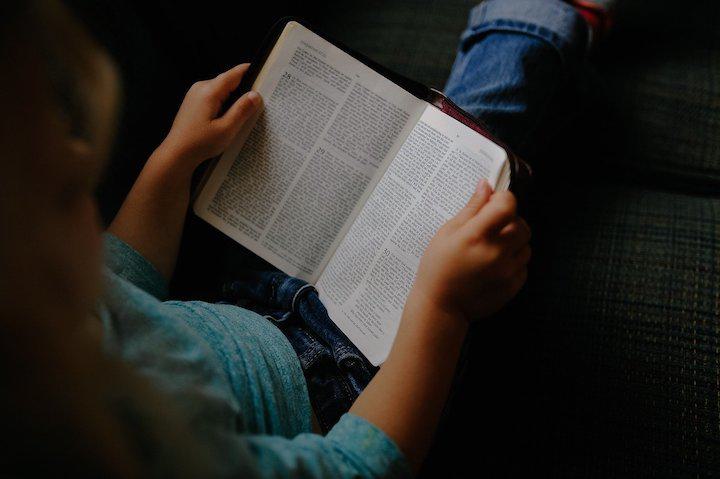 Education
Ray Carter | September 24, 2020
State may face lawsuit for anti-Christian discrimination
Ray Carter
A member of the Oklahoma State Board of Education suggested Thursday that private schools should not be allowed to participate in a state program for children with special needs unless they substantially abandon their Christian identity.
During the board's monthly meeting, Altus Christian Academy and Christian Heritage Academy both applied to participate in the Lindsey Nicole Henry Scholarships for Students with Disabilities program. That program provides state tax dollars to parents to send children with special needs, or foster children, to private schools.
Board member Kurt Bollenbach objected to the approval because one of the schools requires teachers to be Christians and both schools have rules that emphasize traditional Christian teachings on sexuality.
"One of the two schools said in their hiring policy that they will only hire—and I believe the term was—'mature Christian teachers,'" Bollenbach said.
He said that policy "says we are discriminating against other religions or nonreligions."
Bollenbach also said he did not believe either Altus Christian Academy or Christian Heritage Academy "meet the anti-discrimination provisions" of a federal law referenced in the state law that created the scholarship program.

"In reviewing both of their handbooks, they do not hit all of what I believe are eight categories of protected classes," Bollenbach said.
Brad Clark, who serves as State Superintendent of Public Instruction Joy Hofmeister's top attorney, also urged the board to reject the schools' applications.
"Looking at Altus' policy that's provided in the materials, the one (category) that it does not cover is religion," Clark said. "So on the face of the policy, there could be discrimination on the basis of religion."
"I believe it's also sexual orientation as well," Bollenbach said.
"That is one as well," Clark said.
At the urging of Bollenbach and Clark, the board voted to reject the schools' applications, although some board members suggested the issue should be revisited soon.
In voting to reject the participation of two schools based on their religious identity and practices, one legal expert says the State Board of Education may have violated the schools' free speech rights and opened the state to expensive litigation.
"This is a straightforward violation of the First Amendment by the State Board of Education," said Benjamin Lepak, a legal fellow at the 1889 Institute. "Under recent Supreme Court precedent in Espinoza and Trinity Lutheran, the state cannot deny religious schools access to a program they would otherwise be eligible for solely because they are religious. That is religious discrimination of the most obvious kind, and the Supreme Court has said repeatedly that it is unconstitutional. With this action, the State Board of Education is inviting a lawsuit that it will lose."
The state law that created the Lindsey Nicole Henry (LNH) Scholarship program requires that a participating school "complies with the anti-discrimination provisions of 42 U.S.C., Section 2000d." The referenced federal law states, "No person in the United States shall, on the ground of race, color, or national origin, be excluded from participation in, be denied the benefits of, or be subjected to discrimination under any program or activity receiving Federal financial assistance."
The federal law contains no language addressing sexual orientation or sexual identity, nor does it prohibit religious entities from requiring employees to share the religious beliefs of their employer. Clark suggested an executive order issued by a prior presidential administration effectively expanded the law to cover sexual orientation and religion.
However, the federal law also applies only to "federally assisted programs." The Henry scholarship program involves state funding, not federal, and is not a "federally assisted" program.
Administrative rules drafted by Hofmeister's staff for the Henry scholarship program declare "sexual orientation" to be a protected class.
This is not the first time Hofmeister's administration has been involved in LGBT issues. In August 2019, an Oklahoma State Department of Education (OSDE) newsletter advised school districts to allow students to use the bathroom of their choice based on gender identity rather than biological gender even though federal guidance requiring that action had been withdrawn.
Hofmeister later refused to discuss the issue with lawmakers.
Both state and federal court rulings have upheld the constitutionality of the Henry scholarship program and programs similar to it that use tax dollars to help parents send their children to private schools, including schools with religious missions that impact student policies and hiring practices.
Bollenbach said schools "have every right" to set their hiring policies only "until they ask for state dollars or federal dollars."
But the Oklahoma Supreme Court, in a unanimous 2016 decision, held the Henry scholarship program was constitutional and specifically noted the program does not benefit private schools, but individual students.
"When the parents and not the government are the ones determining which private school offers the best learning environment for their child, the circuit between government and religion is broken," the justices stated (emphasis in original).
This summer, the U.S. Supreme Court similarly upheld the constitutionality of government programs that allow students to attend private schools, including schools that have religious affiliations. The court opinion stated, "We have repeatedly held that the Establishment Clause is not offended when religious observers and organizations benefit from neutral government programs."
The U.S. Supreme Court ruling also said the objections raised by opponents of a state program that used tax credits to help children attend private schools were "particularly unavailing because the government support makes its way to religious schools only as a result of Montanans independently choosing to spend their scholarships at such schools."
On its website, Altus Christian Academy explicitly declares that it "does not discriminate on the basis of race, color, national origin, or disability in administration of its educational and admissions policies, scholarship and loan programs, and athletic and other school-administered programs."
The school says it does reserve the right "to select students on the basis of academic performance, religious commitment, lifestyle choices, and personal qualifications including a willingness to cooperate with ACA's administration and staff and to abide by its policies."
The website of Christian Heritage Academy says that a "symptom of humanity's fallen state is strife along lines of differences, including gender, ethnicity, and culture. Through Christ, and by the outpouring of the Holy Spirit, God's people are enabled to display God's redemptive power by simultaneously embracing and transcending the differences that enrich the tapestry of the Kingdom. Christian Heritage Academy seeks to equip our students to fulfill this God-given commission of reconciliation and love (2 Corinthians 5:18, John 13:34-35)."
The school's listed goals include efforts "to raise historically underrepresented voices on campus by working to grow a culturally and ethnically diverse faculty, staff, and student body."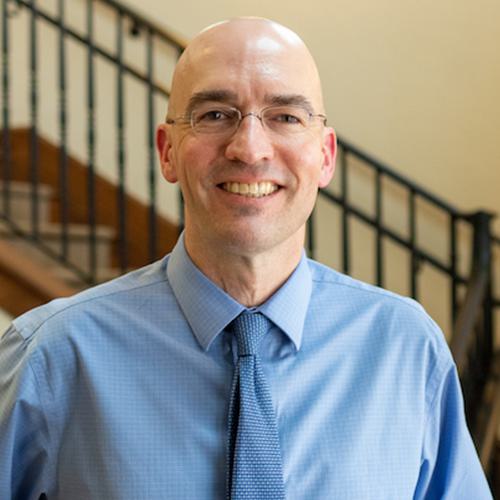 Ray Carter
Director, Center for Independent Journalism
Ray Carter is the director of OCPA's Center for Independent Journalism. He has two decades of experience in journalism and communications. He previously served as senior Capitol reporter for The Journal Record, media director for the Oklahoma House of Representatives, and chief editorial writer at The Oklahoman. As a reporter for The Journal Record, Carter received 12 Carl Rogan Awards in four years—including awards for investigative reporting, general news reporting, feature writing, spot news reporting, business reporting, and sports reporting. While at The Oklahoman, he was the recipient of several awards, including first place in the editorial writing category of the Associated Press/Oklahoma News Executives Carl Rogan Memorial News Excellence Competition for an editorial on the history of racism in the Oklahoma legislature.