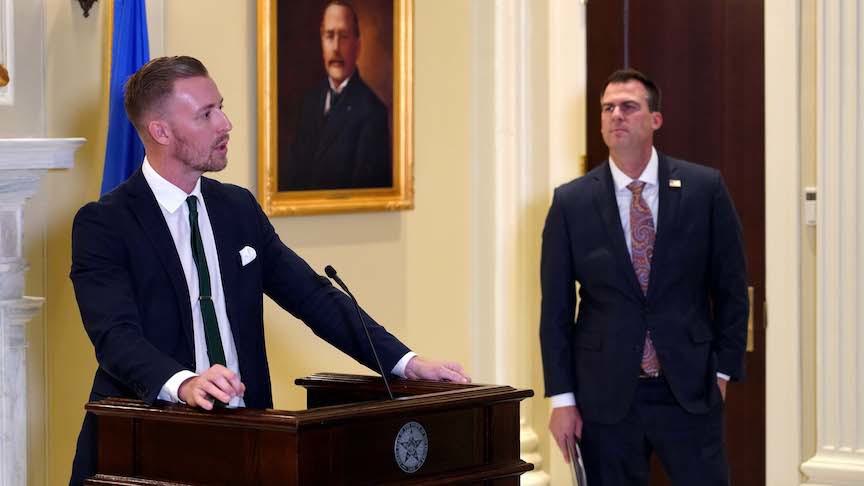 Education
Ray Carter | April 8, 2022
State official criticizes Stillwater school bathroom policy
Ray Carter
In a letter sent to the Stillwater Board of Education, Oklahoma Secretary of Education Ryan Walters said the board has adopted an "incorrect interpretation" of its requirements under federal Title IX law by declaring that students must be allowed to choose bathroom facilities based on self-identified gender identity rather than biology.
In doing so, he said the Stillwater board has "chosen radicals over your students, ideology over biology, and 'wokeness' over safety."
"Biological males should not receive unrestricted access to women's restrooms, leaving our young girls uncomfortable and afraid to enter them during school," Walters said.
If the Stillwater Board of Education does not reverse course, Walters—who is a candidate for state superintendent of public instruction—said he will "do everything in my power to protect the children of Stillwater and restore safety and common sense."
In a separate letter to Oklahoma Attorney General John O'Connor, Walters asked the attorney general to weigh in on the issue, saying the Stillwater district is "abusing court precedent and wielding a blatant misinterpretation of Title IX" and "perverting the original meaning of Title IX in a way that puts young girls in danger."
Parents in the Stillwater school district have objected to the policy, saying that allowing a transgender girl—a male who identifies as female—to use the girls' bathrooms in the middle school has caused emotional distress to female students.
Stillwater Superintendent Gay Washington recently said the school's bathroom policy is, in part, the result of legal guidance from the Oklahoma State Department of Education (OSDE) and has been in place "for years."
A spokesperson for State Superintendent of Public Instruction Joy Hofmeister, who heads the Oklahoma State Department of Education (OSDE), confirmed that the agency has affirmed to Stillwater Public Schools that "legal precedent has addressed the need for equal access, including facilities."
The OSDE spokesperson cited a ruling handed down in 2020 by the Fourth Circuit Court of Appeals that held a school district could not prohibit transgender persons from using bathrooms that align with their gender identity, and the spokesperson noted the U.S. Supreme Court declined to hear an appeal of that case.
While the U.S. Supreme Court has held that employment law barring discrimination based on sex includes discrimination based on gender identity, the court has not issued a similar ruling regarding schools covered by federal Title IX law, which has long been hailed for requiring equal treatment of male and female students in schools that receive federal funds.
Many supporters of biological-gender-based separation of bathroom facilities say that longstanding practice aligns with the text of federal Title IX law, which includes numerous distinctions based on biological gender.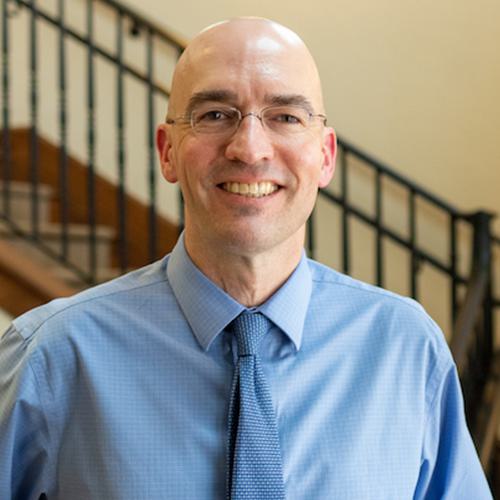 Ray Carter
Director, Center for Independent Journalism
Ray Carter is the director of OCPA's Center for Independent Journalism. He has two decades of experience in journalism and communications. He previously served as senior Capitol reporter for The Journal Record, media director for the Oklahoma House of Representatives, and chief editorial writer at The Oklahoman. As a reporter for The Journal Record, Carter received 12 Carl Rogan Awards in four years—including awards for investigative reporting, general news reporting, feature writing, spot news reporting, business reporting, and sports reporting. While at The Oklahoman, he was the recipient of several awards, including first place in the editorial writing category of the Associated Press/Oklahoma News Executives Carl Rogan Memorial News Excellence Competition for an editorial on the history of racism in the Oklahoma legislature.